Reading Time:
7
minutes
Updated: 3/12/2021 | Alaska Travel Guide to Anchorage and Fairbanks
Alaska Travel Guide: Anchorage and Fairbanks
Disclaimer: While we received free tours and experiences from Chena Hot Springs Resort, Alyeska Resorts and Glacier City Snowmobile Tours to review in our Alaska Travel Guide, all opinions and thoughts are our own and 100% honest.
My girlfriend and I took a 7 day trip to chase the Northern Lights in Alaska. We had just enough time to visit Anchorage and Fairbanks during the Winter season.
Our Alaskan adventure was AMAZING! We felt like we were on another planet with everything draped in snow. It's such a beautiful sight to see during the Winter and Spring season.
We attempted to see the Northern Lights, but had no luck! We'll have to make another trip to find them.
Onto our Alaska travel guide where we recommend tours, restaurants, lodging and more!
What to Do?
Here are activities that we HIGHLY recommend. Depending on when you visit, try activities that are seasonal to get the most of your visit.
Anchorage + Girdwood
Girdwood is about 1 hour from Downtown Anchorage. It's where you'll find a lot of outdoor activities.
View this post on Instagram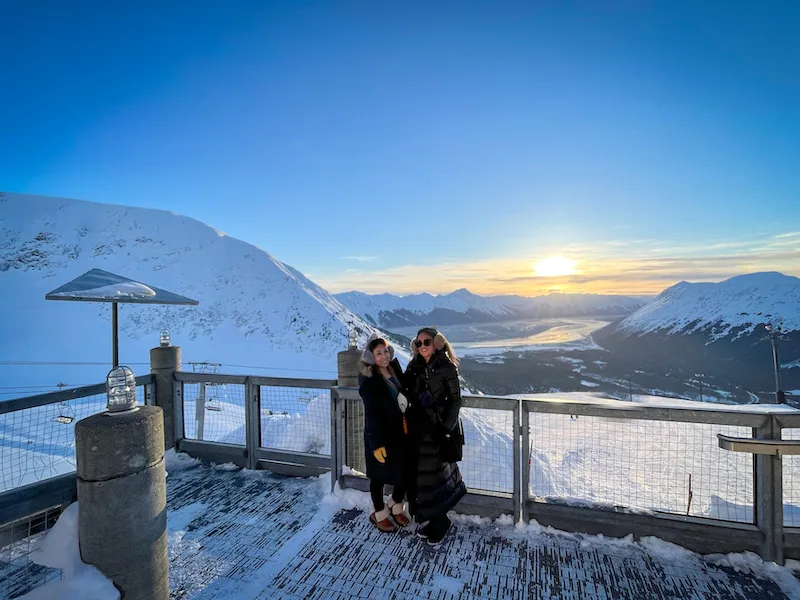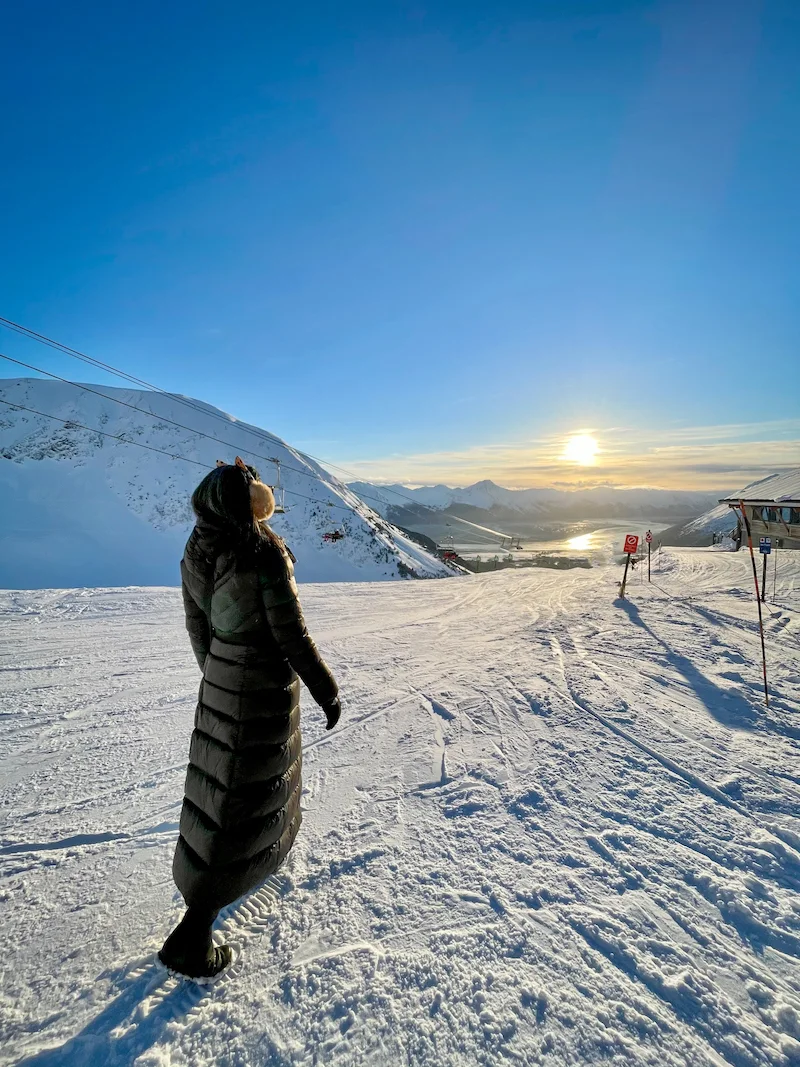 Fairbanks

Where to Eat?

Here are our top picks for places to eat in both Anchorage and Fairbanks.
Anchorage + Girdwood
View this post on Instagram
View this post on Instagram
Fairbanks
View this post on Instagram
Where to Stay?
In Anchorage, we stayed at a nice downtown one (1) bedroom. It was super convenient to get around. We found the place on Airbnb.
In Fairbanks, we stayed at the Gnome Home for a day and at Pike's Waterfront Lodge for 2 nights. Both places were close to attractions, restaurants, and more.
How to Get Around
We highly recommend renting a car to get around. We booked an SUV with seat warmers because it is VERY COLD during winter.
The agents will recommend studded tires and window protection during the winter season. We found that it was not necessary when we went in early March 2021.
What to Wear
During winter and spring, it's best to wear clothing that is made for snow. Anchorage and Fairbanks can be brutally cold. While we were in Fairbanks, the temperature reached -1 Fahrenheit. We packed our snowboard gear which helped us get through the bone-chilling cold weather and prepared us for many of the outdoor activities we participated in.
Related: Best Snowboarding Gear for Women and Girls
In Summer and Fall, the weather can be warm enough for tanks, t-shirts and shorts.
We recommend checking the weather prior to packing for your trip to Alaska.
Final Thoughts
So if you're on the fence about visiting Alaska, we really think you should! I am convinced that Alaska is another planet. It's so beautiful and a great place to participate in outdoor winter activities.
While we did not catch the elusive Aurora Borealis, we have an amazing time and will definitely be back next year to continue our hunt for the Northern Lights. See you soon, Alaska!
If you found our Alaska travel guide helpful, please share it on Pinterest. Thanks for your support!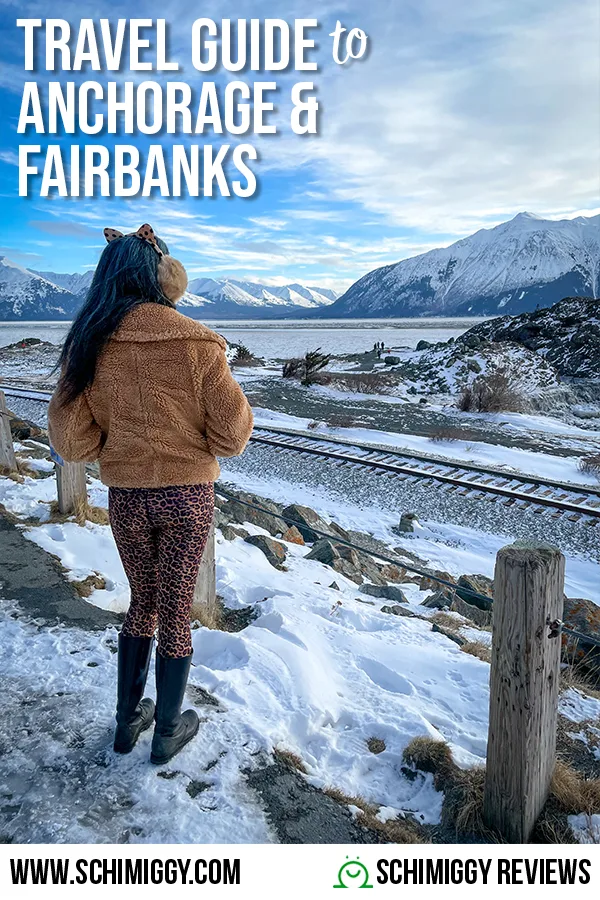 ---
Thank you for visiting today! If you found this encouraging or informative, please connect with us on Instagram, Youtube, Pinterest, Facebook or Twitter. We'd love to meet you!
Sign-up for our monthly newsletter for updates and more. We promise we won't spam you! Feel free to unsubscribe anytime.
For more fitness fashion discounts and offers, please visit our Fitness Instructor Discounts + Brands Directory or favorite brands coupon codes list.
If you're a brand and want to submit a product for us to review, please use this form to get in touch.
This site uses affiliate links. Clicking on or purchasing via an affiliate link may result in commissions for us which help keep the content flowing and lights on at Schimiggy Reviews. You may read more about this in our privacy policy.