Reading Time:
3
minutes
Updated: 11/28/2021 | 2021 Black Friday Deals
The time is upon us, where Black Friday deals are starting to appear in your inboxes and all over social media. And this year they've come SUPER early so that you can get your shopping done BEFORE the day of thanks.
Here is our list of Black Friday deals that we think our readers at Schimiggy will appreciate!
Related: How to Save Money While Holiday Shopping.
2021 Black Friday Deals You'll LOVE!
Apparel
Accessories
Beauty
Tech
Jaybird – Get $70 off the Vista 2 wireless earphones!
Travel
Monos – Use code BF2021 for 50% off luggage and accessories.
Home
Please share these awesome deals with your friends and family! Thanks for your support!
Thank you for visiting today! If you found this encouraging or informative, please connect with us on Instagram or TikTok.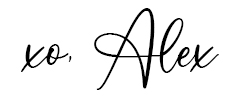 Sign up for our monthly newsletter for updates and more. We promise we won't spam you! Feel free to unsubscribe anytime.
If you're a brand and want to work with us, please visit this page to get in touch.