Reading Time:
5
minutes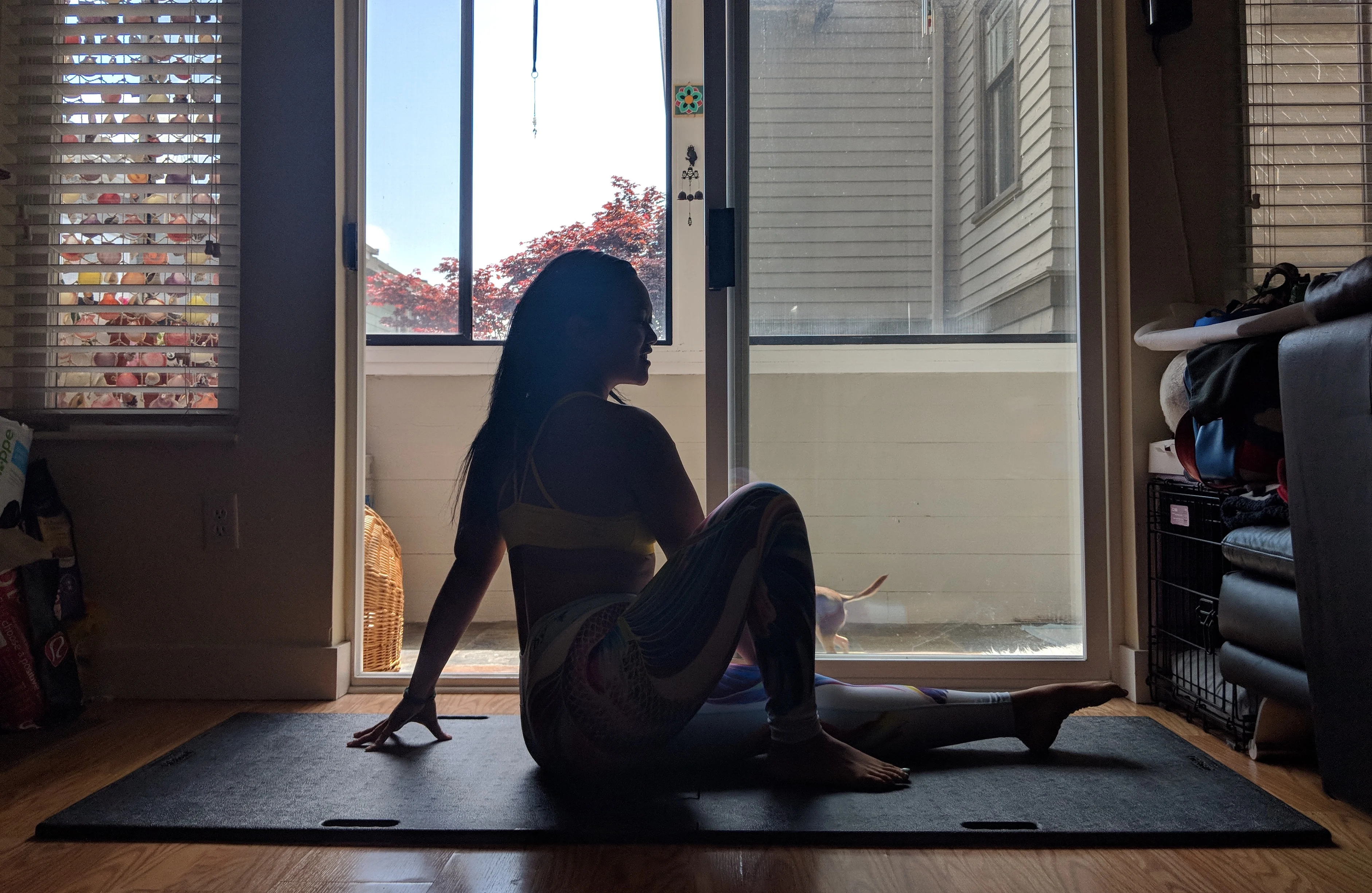 Lifeboard Review
Having just recently moved from an all laminate floor condo to a plush carpeted 1 bedroom apartment in Seattle, Wash., I was faced with a dilemma: I no longer have a sturdy floor to practice on. Carpet is good for alleviating weary yoga joints, but for a handstand and headstand junkie like me, I needed a firm floor to practice my inversions. It is difficult to get a good grip and maintain stability on carpet.
Initially I tried some DIY techniques. I attempted to make the floor sturdier by using thick cardboard from our moving boxes. It lasted for a few weeks. Soon enough the cardboard started slipping from right under me, causing me to hit the floor and wall. I ditched the cardboard and sought after a more permanent solution.
I considered going to Home Depot to buy some ply wood but that quickly got crossed off my list. The thought of slicing a huge piece of ply wood by myself wasn't very appealing. I also was thinking, where would I store such a heavy object?
Lifeboard to the rescue!
After a lengthy Google search, I found this amazing product aptly named the LifeBoard.
What is the Lifeboard?
Lifeboard LLC was created in 2009 by Jim Johnson and is a family owned business based out of Colorado.
The Lifeboard is a portable plastic floor board that enhances yoga practices in the home on carpet. It can also be taken outdoors. With the Lifeboard you could create a firm surface for practicing anywhere!
The LifeBoard detaches into two parts which you can store under or behind your furniture. It's very convenient for a small living area. When guests come over, I can discreetly tuck my Lifeboard away underneath my sofa or bed.
Sometimes I do keep it out for when my friends come over with their kids. They love playing on the Lifeboard and doing yoga with me.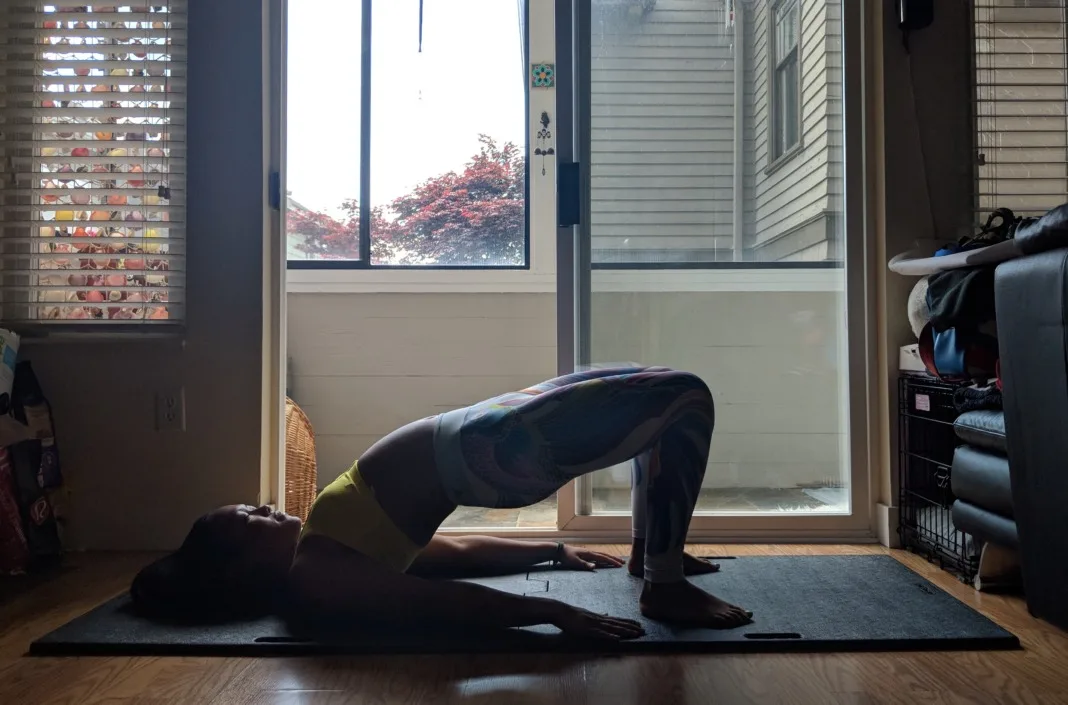 About the Lifeboard
Below are some qualities about the Lifeboard that I love.
The non-skid top surface prevents your yoga mat from slipping. You can also use the board without a mat on top. It has a grainy surface that prevents slippage while you work on hand and arm strength.
Cleated bottom surface prevents the LifeBoard from slipping on carpet and grass. You can use the board indoors and outdoors.
Part of each purchase goes to a nonprofit organization called Skyline Center. They provide rehabilitation services and work programs for disabled adults and do the shipping and handling of the Lifeboard.
Made in the U.S.A.
73″ L x 28 3/4″ W x 5/8″ H (when assembled) – just a little larger than a standard yoga mat. I use my Liforme yoga mat on top of my Lifeboard. Check out my Liforme yoga mat review here.
Lightweight – at approximately 8.5 lbs per panel and totaling17 lbs. The board (when detached) fits in the trunk of my 2-door coupe vehicle.
The board is made of recycled materials making it eco-friendly. This also makes me feel good about the investment of a Lifeboard for my health!
How to Use the Lifeboard
The LifeBoard arrives in two pieces. You snap the two pieces together and place the LifeBoard on just about any surface. It can be used with or without a standard sized yoga mat. I use it with and without my yoga mat and it works great both ways! I also have yet to experience it slipping on the carpet with the cleated bottom, which was my main concern.
I am 5'5″ and the board is perfect for my height. The Lifeboard only comes in one length so it may not be suitable for taller practitioners. In Sphinx pose, my toes (untucked) were sticking off the end of the mat. An additional 4″ would make the board perfect for everyone.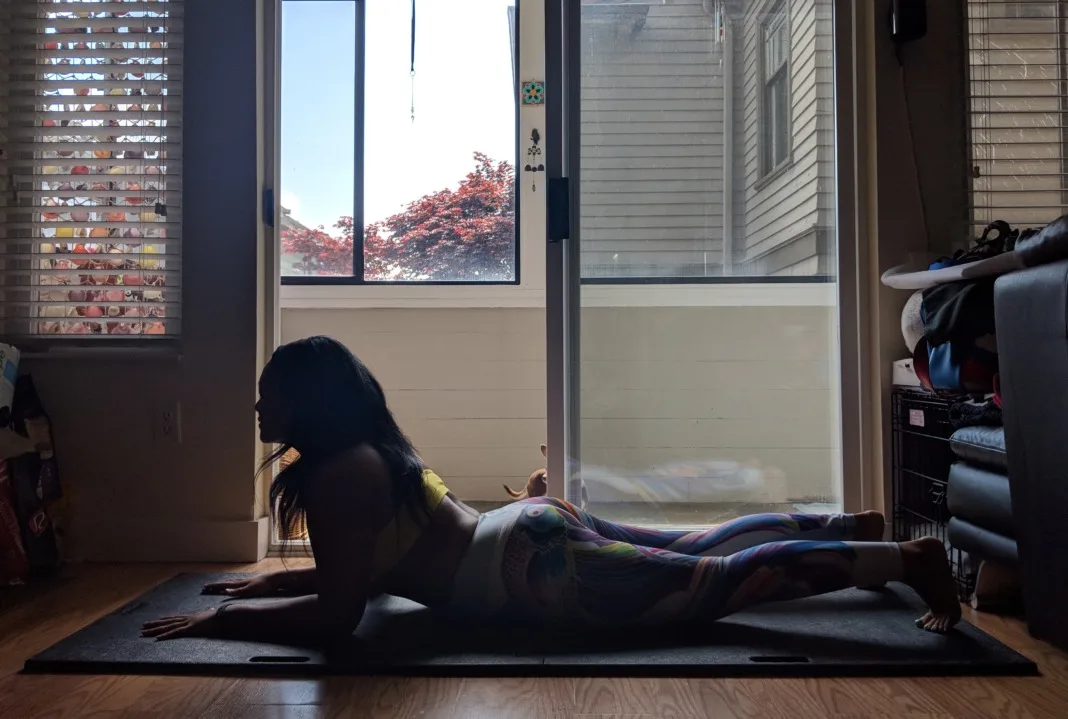 Where to Buy the Lifeboard?
I definitely recommend this product! I purchased a black LifeBoard for $99.95 with $19.95 shipping via Amazon.
You'd think the price point is expensive for a big piece of plastic, but if you want to practice on carpet, it is SO WORTH. The Lifeboard comes in both black and green. I chose the LifeBoard in black so that it matches my home decor.
Additionally, if you are dissatisfied with the LifeBoard you can try it 100% Risk-Free and send it back to receive a full 30-Day Money Back Guarantee. The guarantee also refunds S&H charges.
Lifeboard – Portable Floor to Enhance Yoga, Pilates or Ballet Barre Exercise At Home on Carpet or Outdoors Anywhere
Please leave a comment and let me know what you think! If you have any questions, I am all ears.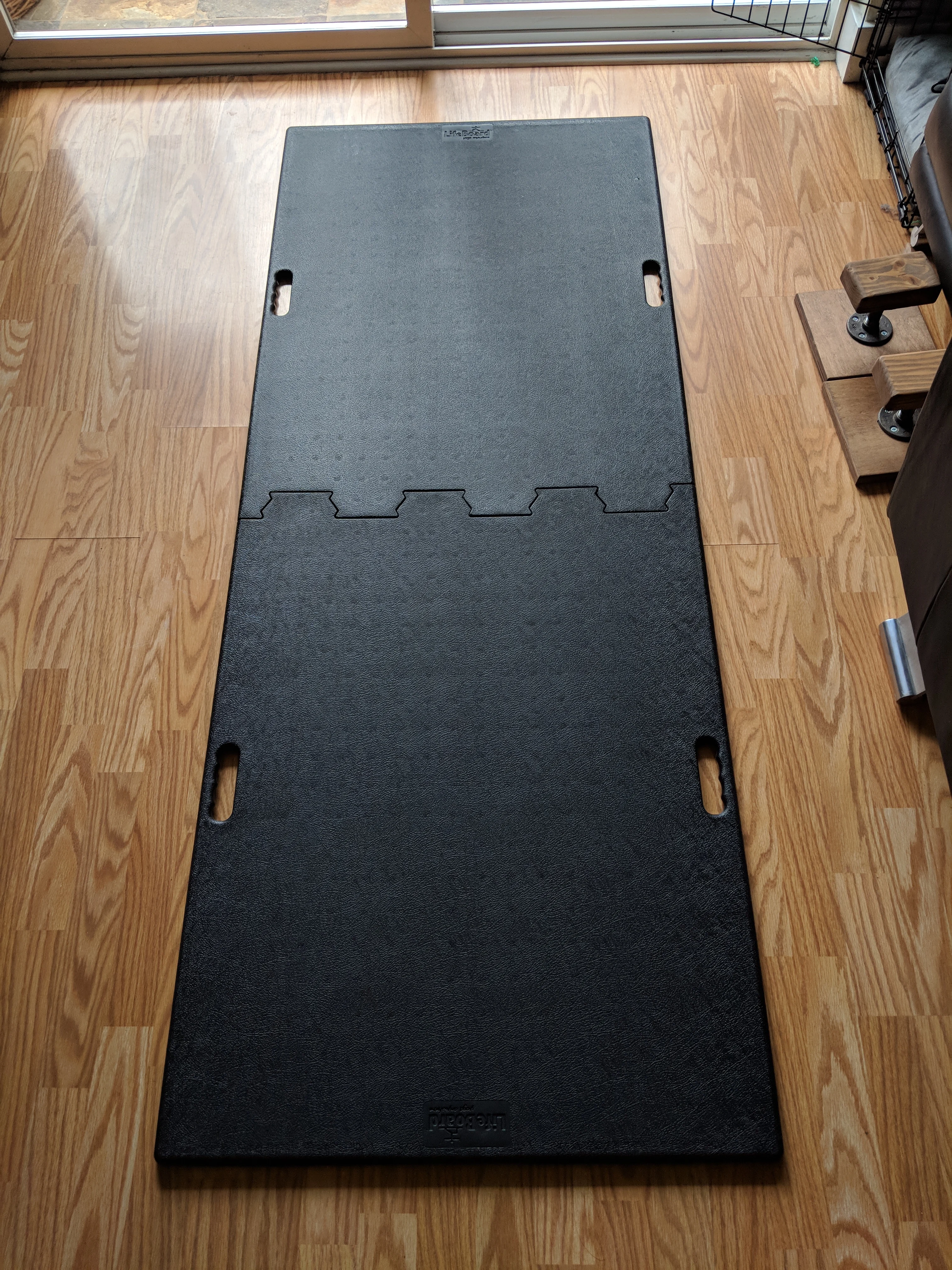 UPDATE: Since moving into our condo, we have ditched the Lifeboard because the board will slip on smooth concrete and wooden/laminate flooring. I ended up selling my Lifeboard. If I had carpet, I would have definitely kept my board.