Reading Time:
3
minutes
Updated: 12/18/2020 | Workout Accessories for Beginners
Working out doesn't have to be intimidating, nor does it have to be relegated to movie stars and Instagram influencers. If you're just a beginner, congratulations—you're taking your first step into an incredibly fulfilling health journey. That deserves to be celebrated. But, instead of popping champagne, get ready to pop those pecs (after about a billion pushups, of course).
To set yourself up for success, here are the four workout accessories you'll need to kill it at the gym, at home, or wherever you choose to break a sweat.
Related: Home Gym Checklist
#1 Exercise Mat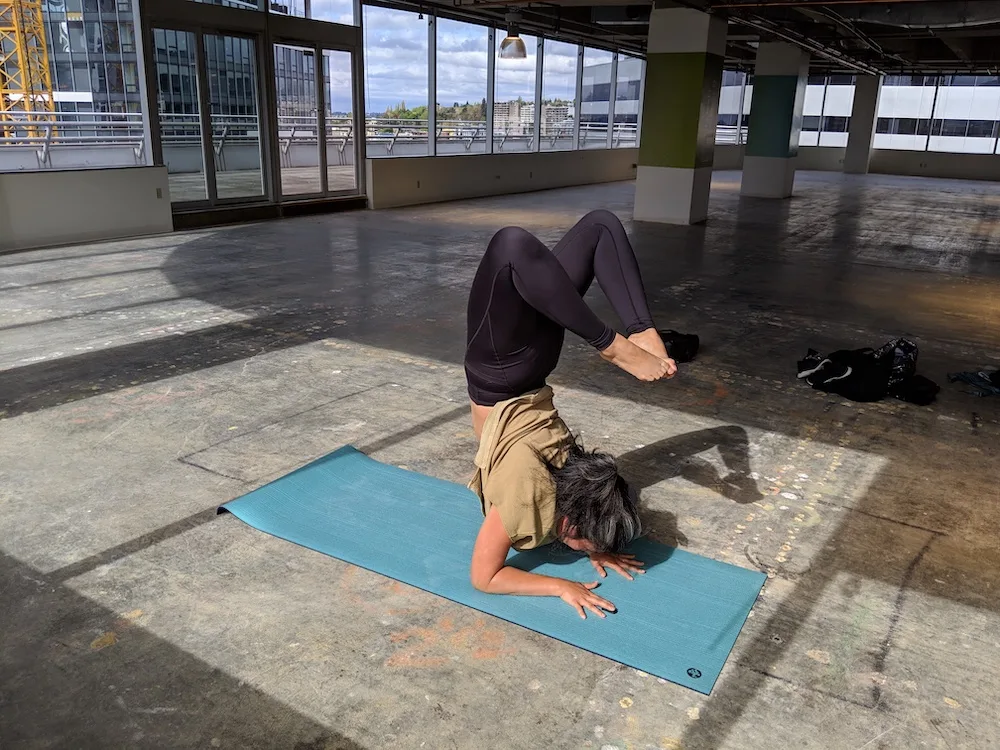 An exercise mat is a must for any workout beginner. Not only will it make stretching far more comfortable, but it will also help keep you safe from the nasty germs that line the gym floor. Plus, leaving a sweaty butt stain on the shared gym mat is one less embarrassing thing you'll have to worry about when you have your own mat to soak up your hard work.
Related: Manduka PRO Yoga Mat – Best yoga mat!
#2 The Right Type of Shoes
While running, waterskiing, and swimming can all be done barefoot (although swimming with shoes is a great form of resistance training), having a high-quality pair of shoes in your closet is generally a must for workout beginners.
However, you can't just pick any shoe. On top of finding a pair that fits comfortably, make sure you choose a style that aligns with your workout of choice:
Hiking or trail shoes

for exploring the great outdoors, especially on more rugged terrain.

Cycling shoes

that can clip on to your bicycle pedals (also a must for stationary riding).

For weightlifting or boxing, you'll want

flat shoes with rigid soles

to help you drive your heels into the floor without injuring yourself.

For sprinting or jogging, try to find

supportive running shoes with good cushioning

.
Choosing the right running insole is almost as (if not more) important than choosing the right shoe. That's because insoles meet your shoes halfway, crafting a space that's perfect for your feet, and thereby potentially improving:
Alignment

Support

Comfort

Protection

Recovery
#3 A Set of Dumbbells
If you don't have access to a gym, invest in a small set of dumbbells, so you can add weights to typical body workouts. Remember, bicep curls are not the only exercise that you can use these versatile tools for (but if you do use them bicep curls, staring at yourself in the mirror and grunting while you do it is a must. Actually, it's against the law not to. Don't look that up).
Use dumbbells for:
Squats

Deadlifts

Lunges

Long walks

Press-ups

Flies
#4 A Resistance Band
To get more bang for your buck (and your butt), use a resistance band for your warm-ups. These handy tools are perfect for activating your muscles prior to targeted exercises. This is especially helpful for glute exercises in weightlifting.
While squats, deadlifts, and glute raises are all highly effective on their own, resistance exercises with a band can actually enhance their effects. Who knew a small piece of looped rubber could optimize your workouts so much? Oh yeah, we did.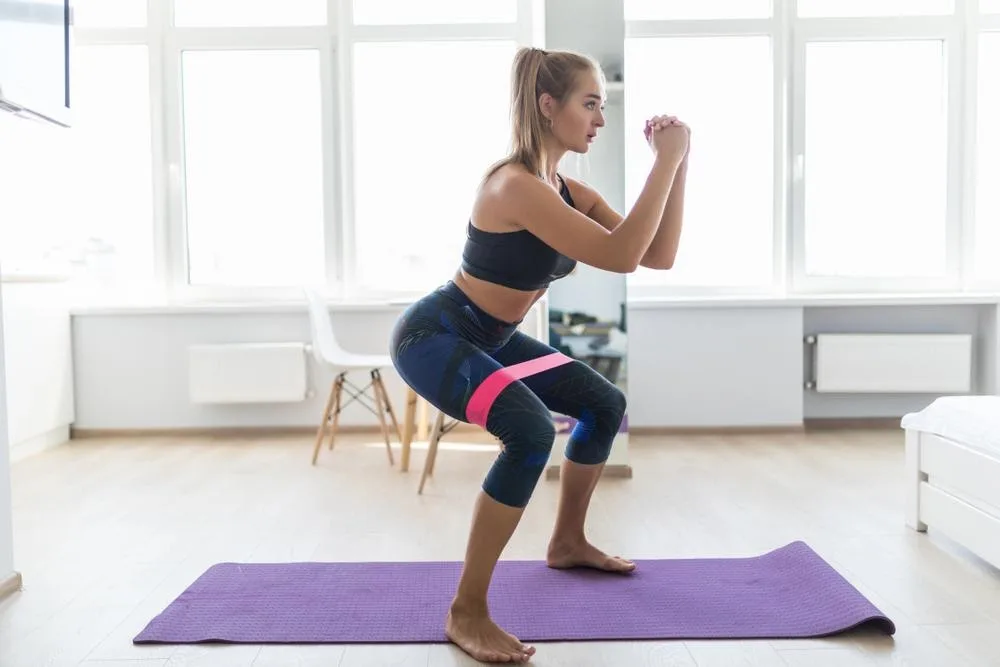 The Last (but Most Important) Accessory: A Can-Do Attitude
Cheesy? Yes.
True? Even more yes. Approaching fitness with a positive attitude is the first and most important step to a successful health journey. So, after you've swiped that credit card and stocked up on your must-have gear, the next big step is still ahead of you: believing in yourself. You can do this.
If you enjoyed our post on Workout Accessories for Beginners, please share it on Pinterest! Thanks!
Thank you for visiting today! If you found this encouraging or informative, please connect with us on Instagram or TikTok.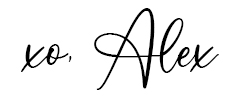 Sign up for our monthly newsletter for updates and more. We promise we won't spam you! Feel free to unsubscribe anytime.
If you're a brand and want to work with us, please visit this page to get in touch.