Reading Time:
6
minutes
Current WOLVEN Deals
Save 35% off EVERYTHING during Black Friday + Cyber Monday. Shop now>>

Use code SCHIMIGGY to save 20% off all your orders at Wolven. Shop now>>
Updated: 1/24/2021 | Wolven Review

About Wolven
I'm excited to bring you a review on Wolven (formerly known as Wolven Threads), an activewear company with patterns that are inspired by the sacred geometry found all around and within us.
Wolven draws their creativity from natural patterns in nature and the vibrant colors of Indian art, celebration and the roots of yoga. The patterns are designed by designers Kiran Jade and Will Ryan and are made to truly reflect the spirit of a yogi – radiant, wild and free.
Wolven is a sustainable company and makes leggings recycled from water bottles and plastics.
When you wear Wolven, you are taking care of mother nature and the Earth we live on.
They also donate 5% of their net profit to provide yoga to at-risk youth. They're a brand with values that I can definitely get behind.
With that said, let's delve into our Wolven review!
Wolven Review: Heliocentric Legging
I don't usually wear pink, but the design on the Heliocentric leggings were too mesmerizing to pass, hence this Wolven review. I was heading to Hawaii soon and knew these leggings would be perfect the moment I saw them online.
They arrived within a few days in a tiny recyclable package. I took them out and admired how beautiful they looked in person. I was excited I'd be wearing these on my trip to Wanderlust Oahu next week!
Let's get into the review!
#1 Size: I ordered my true size in Wolven. I ordered a size small and am a size 6 in lululemon for reference. The fit was perfect. The leggings stretched out almost immediately and contoured to my body. During practice, when the fabric combined with sweat, the leggings became grippy and were supportive throughout class.
Over time, the leggings stretched out a bit, however, it did not have a loose fit. They felt more relaxed after a few wears and were still incredibly comfortable. The fit is exactly like Niyama Sol.
#2 Style: Wolven makes long and cropped leggings, shorts, crop tops, bras, swimwear and they recently released loungewear in their Spring 2018 collection.
#3 Inseam: The inseam measures 29″ and is great for tall ladies! The leg opening bunches up around my ankles (I am 5'5″ tall) and can be worn over my heel.
#4 Rise: The leggings have a high rise fit. The waistband sits 1″ above my navel.
#5 Waistband: The leggings have a tall waistband. The waistband measures 5″ tall and can be worn folded over. There are no pockets in the waistband. Product details are printed into the fabric on the inside back of the waistband.
The waistband sits tall, but I still had to pull my leggings up from time to time. Slippage is usually the nature of tall seamless waistbands.
#6 Fabric
Fabric Content: Fabric is made from a blend of 84% OEKO-TEX certified Recycled P.E.T fabric (RPET), a fabric made from recycled plastic water bottles, and 16% Spandex.
Fabric Feel: The fabric has a brushed feel to it but is not thick. The fabric is very soft and feels cotton-like. The fabric feels exactly like Niyama Sol fabric.
Fabric Performance:

Fabric is quick-drying and dry wicking. The leggings dry immediately after class.
Fabric has 4-Way Stretch and contours to the body.
Fabric is free from toxic or harmful chemicals.
Fabric is anti-microbial and will not stink.

Opacity: The leggings are 100% opaque and NOT SEE THROUGH. It may be the pattern that allows the pant to be not see through. The fabric is white-backed and does not stretch to white.
Fabric Features:

No logos
Product details on the inner back waistband of the pant.
No waistband pocket
#7 When to Wear: Wolven is great for casual and activewear. I love pairing my leggings with a navy or white tank top or long sleeve top. It also goes great with a burgundy colored top.
#8 Cost: Long leggings cost $84-88 a pair depending on the print and cut.
#9 Gusset: The leggings have a diamond shaped, single-layer gusset constructed with flat fell seams.
#10 Stitch Seam: Flat fell seams are used throughout the pant, giving it a form fitting and chafe free fit. The stitching used on the Heliocentric print is navy and blends well with the pattern. The fabric looks dark, but it doesn't look obvious when worn.
#11 UPF Protection: Not disclosed.
#12 Made in China. Designed in Los Angeles, California.
#13 Care Instructions: I machine wash my leggings with cold water and then hang dry. I hang to dry on a foldable drying rack such as this one.
Wolven also makes a wash bag that prevents microplastics from entering our oceans during a wash. WE ARE OBSESSED!
Should I Buy Wolven?
Yes, you should definitely buy Wolven! I love how true they are to their mission of being "sustainably sexy." Not only is their fabric eco-friendly, but I also love how soft they feel on. I would wear these while lounging around and while out at brunch with my girlfriends.
The geometric patterns are fun and great for yoga and festivals like Burning Man or Lightning in a Bottle. I am definitely a fan and look forward to adding more Wolven to my vault!
To top it off, they also make their leggings affordable and are offering Schimiggy readers 20% off your first order! Scroll down to get the discount code.
https://www.instagram.com/p/Bf15NMrHm0h/
Where to Buy Wolven
Buy direct from Wolven and get 20% off when you use our coupon code: SCHIMIGGY
You can also buy Wolven from these other retailers:
Evolve Fitwear – Use Evolve Fitwear coupon code SCHIMIGGY for 10% off all your orders.
You'll also see Wolven at various yoga festivals such as Wanderlust. I had the opportunity of meeting the Wolven team when I went to the Oahu Wanderlust festival in 2018 and it was awesome!
I was not compensated for this Wolven review. I received the leggings as a gift from Wolven All opinions and thoughts are my own and 100% honest!
Thank you for visiting today! If you found this encouraging or informative, please connect with us on Instagram or TikTok.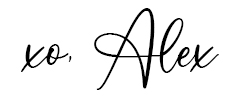 Sign up for our monthly newsletter for updates and more. We promise we won't spam you! Feel free to unsubscribe anytime.
If you're a brand and want to work with us, please visit this page to get in touch.