Reading Time:
5
minutes
Updated: 9/25/2023 | What to Wear as a Waitress
I got my first serving gig at 38 years old! Everyone says you need to work in the serving industry at least once just so you know what a humbling experience it is. Luckily, I was able to get a part-time gig to help me fund my travel and fashion addiction.
I work in a local bar where the clientele are older people during the day and young college kids and people up to their mid-thirties in the evening.
There were days when I would work until 2 AM, so my main concerns were getting clothing that was comfortable, easy to move in, and would wash easily.
The restaurant I work at also has a color dress code, where we were required to wear ONLY BLACK. This made it a no-brainer as to what I'd choose to wear while working there.
Below are some outfit ideas that are perfect to wear for waitressing.
What to Wear as a Waitress
#1 Cute Tennis Skirt
Tennis skirts are a must in the serving industry. They have pockets so that you can stow your belongings and the material is typically stretchy and allows you to move about the restaurant easily.
Try to choose a skirt with a high-rise fit, built-in shorts and pockets, and a longer length so that it doesn't show off too much of your legs.
We love tennis skirts by CRZ Yoga, lululemon's Court Rival High Rise Skirt, and Nike.
#2 Shorts with Pockets
Shorts with pockets come in so handy! You can stow all your belongings in your pockets and they're comfortable.
You want shorts that aren't too tight so that you can move easily in them. Stretchy materials are always the answer.
We love the following shorts:
#3 Sports Bras
Sport bras so so comfortable to wear! They keep the gals in place as you move about and are super stretchy and easy to wash. I love wearing neutral colors so that I can easily clean my bras and wear them with other outfits while I am not working in the restaurant.
We love sports bras:
#4 Wireless Bras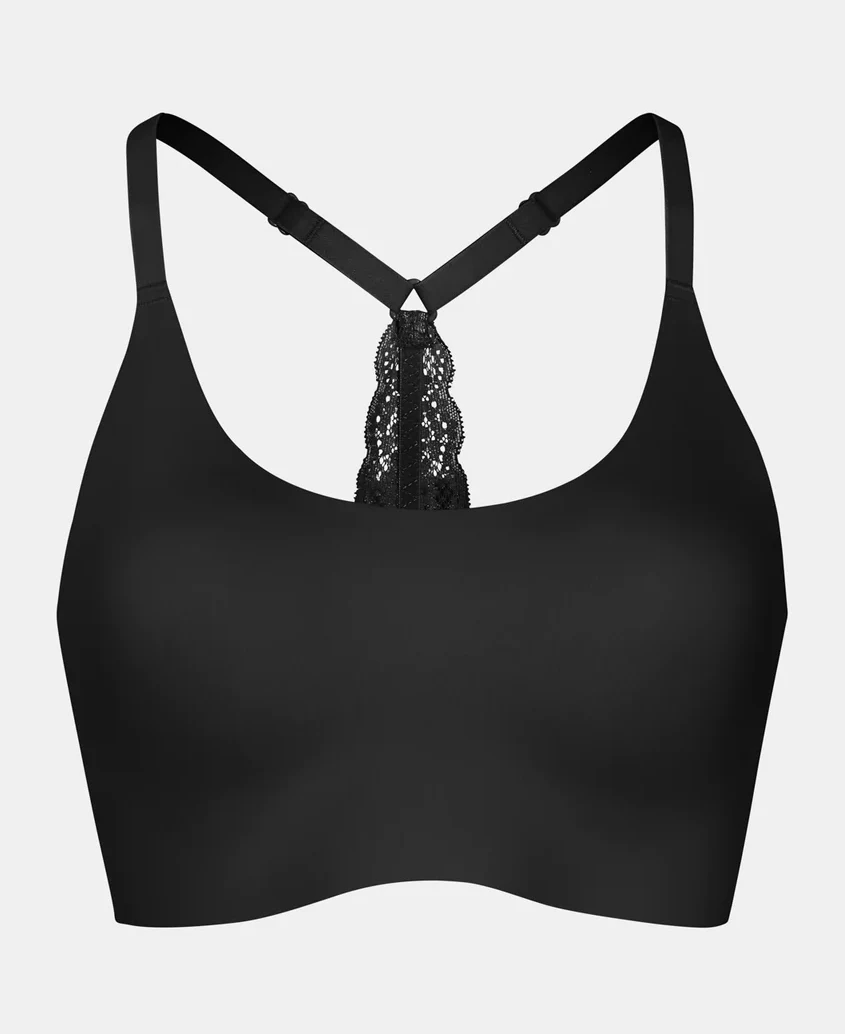 Wireless bras are also a great option for those who aren't into compressive sports bras! They don't have a wire built in that constantly pokes and prods at your chest while you move.
Most wireless bras also have molded cups to accentuate the natural shape of your body.
We love wireless bras by:
#5 Comfy T-Shirt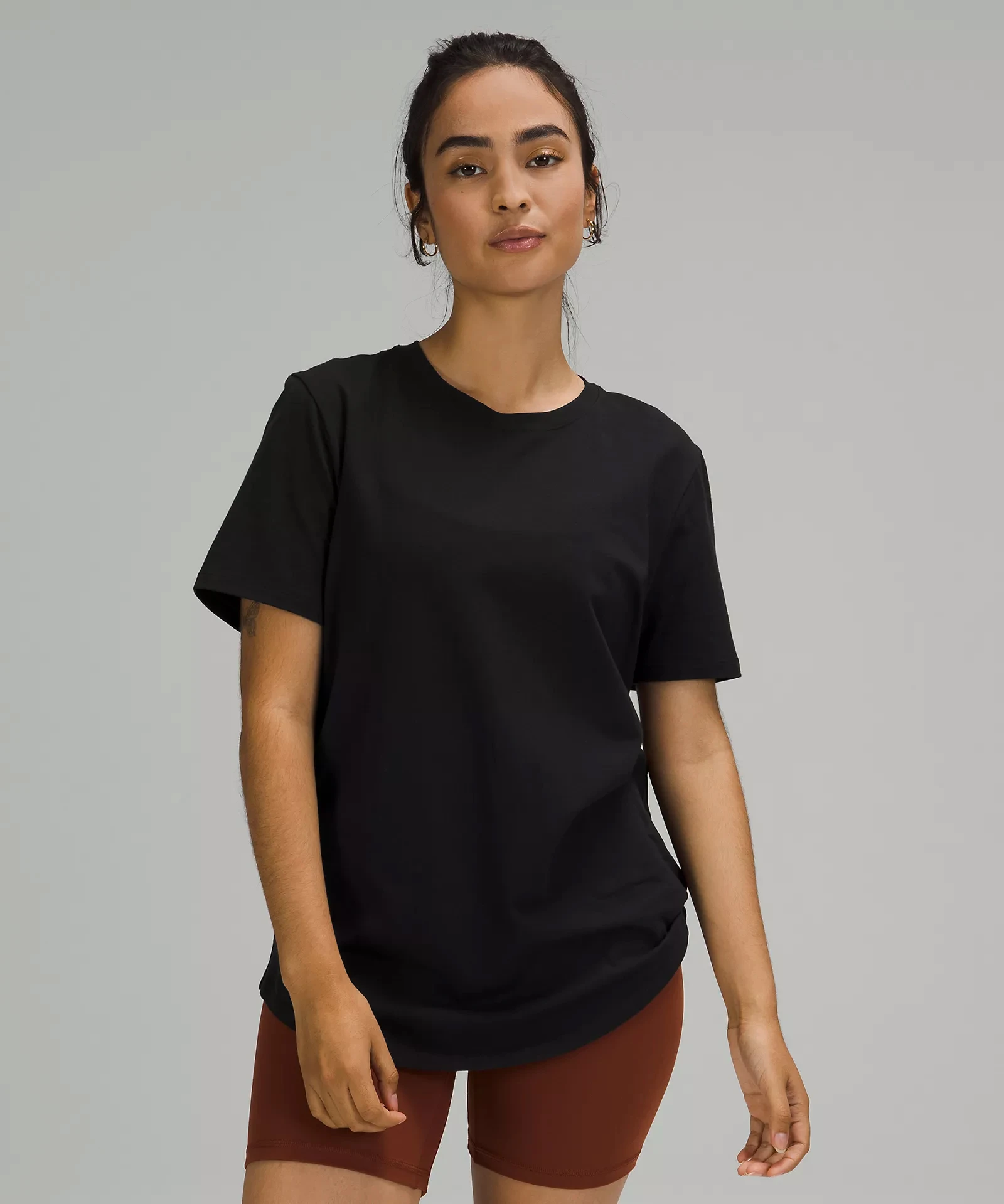 T-shirts we love include:
#6 All Black Sneakers
All-black sneakers and tennis shoes are a must! They can easily be washed in the washing machine and air-dried quickly.
Our sneakers of choice are:
#7 Hair Ties and Scrunchies
I keep a few hair ties in my fanny pack in case I need them. The best hair ties are seamless ones because they are super stretchy and do not break easily.
The best hair ties can be found at:
#8 Leggings with Pockets!
Yes, leggings are great for wearing while serving. We highly recommend choosing leggings with pant pockets so that you can hold your belongings in there. Leggings are also great for wearing when the weather is colder.
We love wearing these legging styles and brands:
#9 Stretchy Pants
Aside from leggings, you will also want a pair of pants that have some stretch. Not only are they good for working in, they're great for traveling in too.
We love pants from:
#10 Long Lasting Socks
I can't tell you how many socks I've gone through my entire life. You definitely want a pair of socks that will last you a long time (we love the ones that are practically indestructible) and are easy to clean.
Sock brands that we recommend and love include:
#11 A Fanny Pack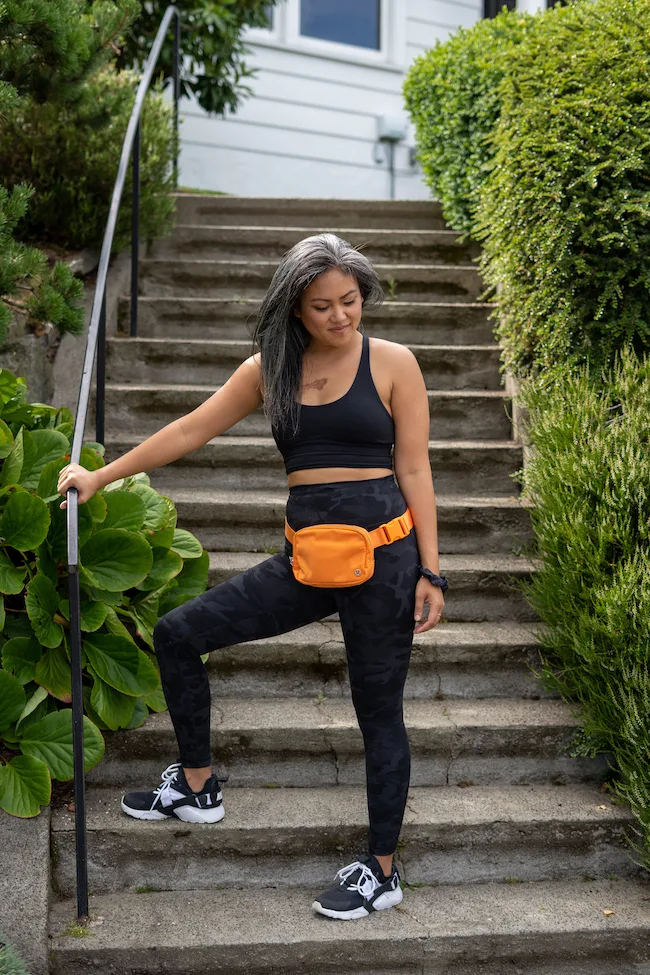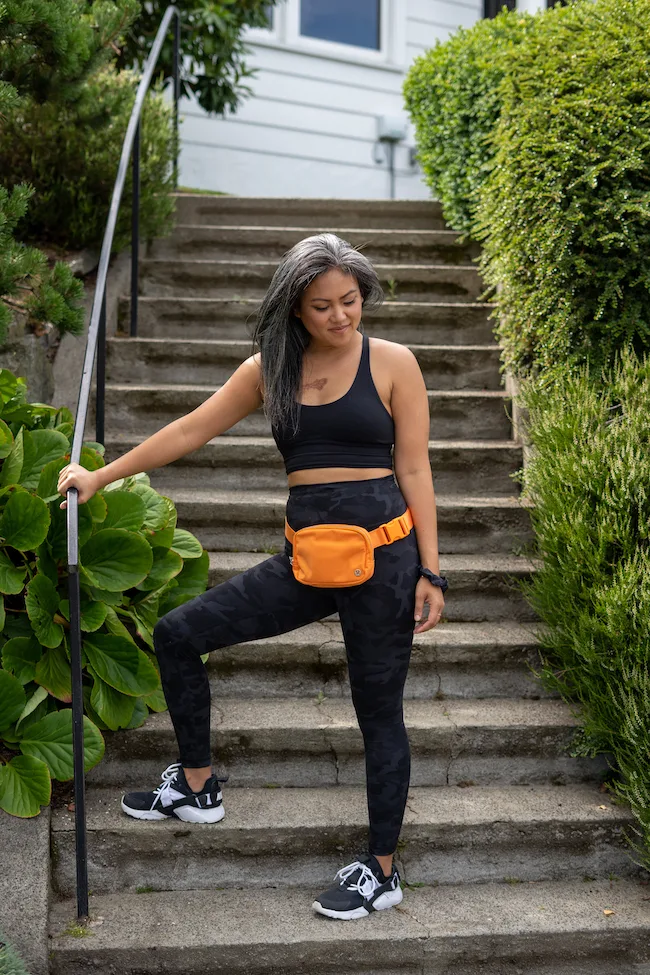 I do not know what I'd do without my fanny pack. I wear my lululemon Everywhere Belt Bag, literally, everywhere.
It comes in multiple colors but my favorite color to wear is black because it's easy to clean, has various pockets, and holds more than you think it would.
If you found our article on what to wear as a waitress helpful, please share it. Thanks for your support!
Thank you for visiting today! If you found this encouraging or informative, please connect with us on Instagram or TikTok.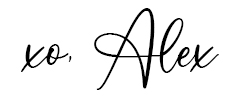 Sign up for our monthly newsletter for updates and more. We promise we won't spam you! Feel free to unsubscribe anytime.
If you're a brand and want to work with us, please visit this page to get in touch.