Reading Time:
4
minutes
During this pandemic, one of the things that were taken away was the freedom to travel to other countries. All the travelers out there can't wait for this to be a routine again, however, for many others, there's still something stopping this: Money. Many times, people won't travel because of not having enough money or not having saved for a vacation, however, there's a solution for everything, and this is no exception. So, here are a few tips on how to save money while traveling.
#1 Charter a Private Jet
When hearing about private jets, the first thing that comes to mind is how exclusive it used to be, how luxurious, and how it is only for people with a lot of money. However, it's no longer that exclusive. Many companies took these private jets and made them more accessible to a bigger group of travelers. There's a lot of advantages besides prices. These values come with an excellent feeling of comfort that could never be found in a regular airline, no more delays, no more crying babies for hours during the flight.
On the same thought, a cheap private jet offers amazing privacy, and there are lots of different jets and their capacity can change, from 2-4 to 16-50 people. Its luxury and accessibility allows the passenger to feel more relaxed – no need to wake up 4h before and to run to an airport packed with people. It's worth taking into consideration a private jet when having to fly.
#2 Say Goodbye to Hotels
This is no new trick to anyone. When it comes to accommodation, there are a lot of options available to choose from, according to preferences and budget. Through the years, new things have appeared, like hostels and the popular Airbnbs. Especially, but not exclusive, to the young travelers exploring, hostels are a great option, not only are they cheaper than hotels, but a great place to meet new people and have new experiences, with the possibility of sharing a room with other travelers or booking a private one. This also gives the opportunity to use the kitchen to cook, saving up on restaurants, and have a relaxed environment.
Airbnbs are also a great choice if privacy is a requirement. They are often reasonably priced and are a great solution for those traveling to areas where hotel options are not very prominent.
Couchsurfing is also an option, very appreciated by travelers looking for new experiences, it's the cheapest option since there's a lot of people offering accommodation, sometimes for nothing. However, it's important to always be well informed and to take precautions.
Related: Couchsurfing Best Practices + Tips for Hosts and Guests
#2 Save on the Little Things
Sometimes there's a trip sitting on a travel bucket list for long, but there's not enough money for it, yet. A great option to save some money for it is to cut the maximum of things that are not essential and can be avoided, at least until having done the trip. Either is a platform like Netflix or Spotify, or a monthly subscription box, these things might not be expensive, but at the end of a month or two, it's some money, and at the end of the year, it's enough to travel.
Avoiding buying things that aren't really necessary and impulsive. This can save you tons of money in the long run. For example, instead of going out to dinner, prepare your meals at home. Instead of buying coffee, try making your own at home. Make simple changes to save money while not depriving you of the things you need to live comfortably.
Related: 9 Things to Ask Before Buying Something New
#3 Sell Things You No Longer Want or Need
Over time, people tend to accumulate a lot of things in the home. These items are often not used and just clutters your home. While they are not valued at home, they can definitely be appreciated by someone else!
Start selling and saving your money by selling things you have at home. Instead of dumping things into the trash, try reselling it to someone who is in need of it. For example, downsizing your closet by separating things that you use regularly from the things you've not used for more than 3 months is a good way of sorting out things to get rid of. Sell these items and keep that money for other things you need in life, such as traveling!
You can sell your belongings at a garage sale or on a number of online reselling platforms. Once you've decluttered, you'll find that you have less to pack and save money on baggage costs as well!
Related: Best Sites to Buy and Sell Used and Unwanted Items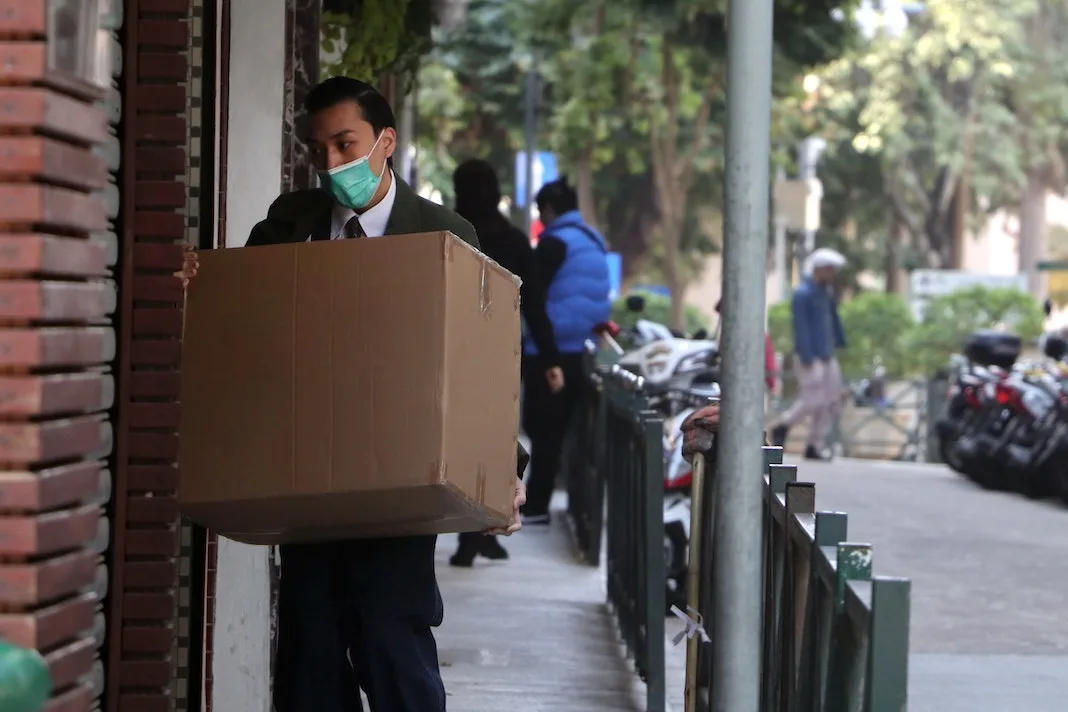 #4 There's So Much for Free
Another way of saving money is to be vigilant about expenses! Hobbies can be expensive too. There are a ton of things available to do for free – there are many activities, workshops, and things to learn without having to spend money.
For example, trading the gym subscription for home exercise or outdoor workouts. Being attentive to what the city offers can be worthy, and the money saved goes straight into the travel jar.
It's time to take flight!
Take advantage of these times to save up some money, taking into account these tips and whenever life allows traveling the world again, the travel jar will be filled to make it possible. Stay safe and happy travels.
---
Thank you for visiting today! If you found this encouraging or informative, please connect with us on Instagram, Youtube, Pinterest, Facebook or Twitter. We'd love to meet you!
Sign-up for our monthly newsletter for updates and more. We promise we won't spam you! Feel free to unsubscribe anytime.
For more fitness fashion discounts and offers, please visit our Fitness Instructor Discounts + Brands Directory or favorite brands coupon codes list.
If you're a brand and want to submit a product for us to review, please use this form to get in touch.
This site uses affiliate links. Clicking on or purchasing via an affiliate link may result in commissions for us which help keep the content flowing and lights on at Schimiggy Reviews. You may read more about this in our privacy policy.