Reading Time:
4
minutes
Updated: 1/29/2021 | How to Choose the Best Hiking Boots
An outdoor adventure is what usually pops up in our mind whenever we think of our vacation plans. Outdoor adventures like hiking, snowboarding or Heli skiing, etc. are undoubtedly the best ways of enjoying your time and connecting with nature simultaneously. Outdoor activities like these enable you to experience the serenity of nature and give you a new perspective to look at the things around you.
Hiking is a popular activity is usually preferred by most people. You can enjoy the experience of hiking, only if you are dressed accordingly. Hiking shoes are the basic thing that you should buy thoughtfully because hiking is all about walking and if your feet are secured and comfortable, only then you can enjoy the path and backdrop of your hiking destination. Here are some trips, that will help you buy a perfect pair of hiking shoes so can enjoy your hiking trip effortlessly.
We love exploring the PNW, but inappropriate footwear can ruin your day. Here is our guide on how to choose the best hiking boots.
How to Choose the Best Hiking Boots
#1 Style of Hiking Boot
Hiking boots come in a diverse variety of styles and purposes. Just as sneakers, there are various shapes and types of hiking boots.
There are light hiking boots that are usually used for daytime hiking and are for relatively smoother paths. If you are planning to hike to any snowy or rocky paths, then mountaineering shoes are a must-have. Their construction helps you walk in a stony path easily.
Backpacking boots are multipurpose, you can use them on and off the trail. They have a stiff and durable sole which helps you survive in all kinds of weather conditions and tracks. And because of their durability, mountaineering boots are widely preferred and used by professional hikers.
So when buying hiking boots, it's a good idea to research your hikes first and then buy boots that are appropriate for that trail.
We recommend KEEN's Targhee boots for men and women.
#2 Materials Matter
The material of your hiking shoes is very important. Choose the wrong material, and your experience can be uncomfortable.
There are three basic materials of hiking boots:
Synthetics, which usually include nylon or polyester, which make them less water-resistant and breakable.
Split-grain leather, which is actually half leather and half synthetic which makes it water-resistant and is suitable for smoother paths.
Full-grain leather from which most of the mountaineering boots are made. This is perfect for rigorous hiking and harsh weather conditions.
#3 Test Them Out
Always test out your hiking boots before committing to them. Try the in-store or buy them from a retailer that allows returns. Some brands or retailers may even let you take the boots on a trail and return them if they do not meet your standards. We recommend REI.
Two factors that we find most important when testing hiking boots are:
Appropriate size. Ensure your boot has a snug fit but does not bunch up your toenails. A boot that is too tight can cause blisters. A boot that is too loose will not be safe for rocky terrain and may cause injury.
Range of movement. Can you move in your boots? The size and material will affect how a boot performs significantly.
And when choosing a boot, know if your feet swell during hiking. If they do, we recommend wearing a boot size that gives your foot some space to accommodate the swelling.
#4 Socks Are Very Important
Oh, and you cannot forget about hiking socks. The appropriate hiking socks are very important for supporting your feet in hiking boots. We recommend wearing socks that extend beyond your ankles and the top of the boot. Perfect lengths include quarter or crew. Don't make the mistake I made of wearing short socks that made my shoes literally scrape the skin off my ankles.
Pro Tip: Wear hiking socks over your leggings to protect both your tights and ankles from getting scraped.
Try these brands for high-quality hiking socks:
Feetures – Comes with a lifetime guarantee. Choose from many colors and patterns.
In a nutshell, the style, the material, and the size are the three most important things to keep in mind as you go shopping for your hiking boots. As it is often said that the toughest path leads to beautiful destinations, so the perfect pair of hiking boots will make those tough paths easier for you.
Do not go for the attractive or pleasant appearance of the boots rather focus on these three factors to make an informed decision. Now that you know how to buy hiking footwear adequate for your needs, we wish you happy hiking!
If you found our guide to buying hiking boots helpful, please share it on Pinterest. Thanks for your support!
Thank you for visiting today! If you found this encouraging or informative, please connect with us on Instagram or TikTok.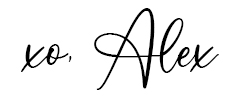 Sign up for our monthly newsletter for updates and more. We promise we won't spam you! Feel free to unsubscribe anytime.
If you're a brand and want to work with us, please visit this page to get in touch.