Reading Time:
3
minutes
Updated: 4/8/2022 | VIVAIA Zahara Tote Bag Review

Disclaimer: We received the Zahara tote back from VIVAIA to review in this post. As always, our opinions are our own and 100% honest.
About VIVAIA
VIVAIA started as a women's shoe brand competing directly with Rothy's.
VIVAIA turns used water bottles into footwear. In 2020 they began to produce handbags and eventually apparel with the continued focus on sustainability.
Related: Rothy's Review: Ballet Flats
VIVAIA Zahara Tote Bag Review
I received the Zahara tote bag to review in this post. When I opened my package, I noticed the bag was super lightweight (only 410 grams or 14.5 ounces) and the color was a perfect neutral cream. There three types of weaving methods used to create the tote. It looks simple yet stunning!
I immediately took it with me around town running errands and I fell in love! It matched my VIVAIA Zoe booties perfectly. I got tons of compliments and it was a great contrast to how dreary the Seattle weather is during Wintertime.
Below we'll go through the pros and cons of VIVAIA's tote bags.
VIVAIA Pros
Affordable price point! The bags cost only $79. You can use code SCHIMIGGY to save an additional 18% off!
Very durable materials. The bag can withstand a lot of wear and tear.
Made from used water bottles. Each bag is made from 6 used water bottles!
Large capacity – The Zahara bag has a 10 Liter or 2.6 Gallon capacity. It can hold your daily essentials and more.
Comes in different colors. They released new colors recently and I want them all!
Machine washable – The bags are very easy to care for. Just throw it in the washer on cold and hang dry. Avoid drying in direct sunlight as the head can shrink the fibers of the bag.
Very spacious! The bags hold a lot. I carry my essentials in there and still have enough room to use it as a shopping bag or laptop bag.
VIVAIA Cons
Unnecessary plastic packaging – Their products are shipped from China and their shipping partner wraps their products in plastic packaging before it arrives at my doorstep in Seattle, Washington, USA.
The knitted design allows small particles (such as sand) to enter the bag. I would not recommend it for a beach vacation. One good thing about this design is that you can easily shake sand and dirt off of your tote bag.
Should I Buy VIVAIA?
Yes, we highly recommend VIVAIA's handbags! We are obsessed with how easy they are to care for and how stylish they look. They are the epitome of effortlessly chic.
The tote bags are super versatile and you'll want one in every color. This is definitely a product I would not sleep on.
We also love VIVAIA's shoes! Definitely check their styles out when you have a chance.
Related: VIVAIA Valencia Two-Tone Flats Review
Where to Buy VIVAIA
Buy VIVAIA products directly on their website.
Schimiggy's readers can use code SCHIMIGGY for 18% off all orders.
Happy shopping!
If you found our VIVAIA Zahara tote bag review helpful, please share it on Pinterest. Thanks for your support!
Thank you for visiting today! If you found this encouraging or informative, please connect with us on Instagram or TikTok.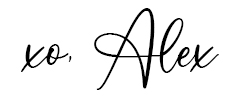 Sign up for our monthly newsletter for updates and more. We promise we won't spam you! Feel free to unsubscribe anytime.
If you're a brand and want to work with us, please visit this page to get in touch.