Reading Time:
3
minutes
Updated: 12/23/2021 | Places to Visit in Winter
Whether you're hoping to escape from the cold and enjoy some winter sun, or looking to enjoy some winter sports, choosing the perfect winter break can be difficult.
That's why we've compiled this list of ten beautiful places abroad that are perfect for visiting in the winter. From meeting reindeer in Lapland to visiting one of Amsterdam's picture-perfect Christmas markets, there's the ideal winter getaway for everyone.
#1 Prague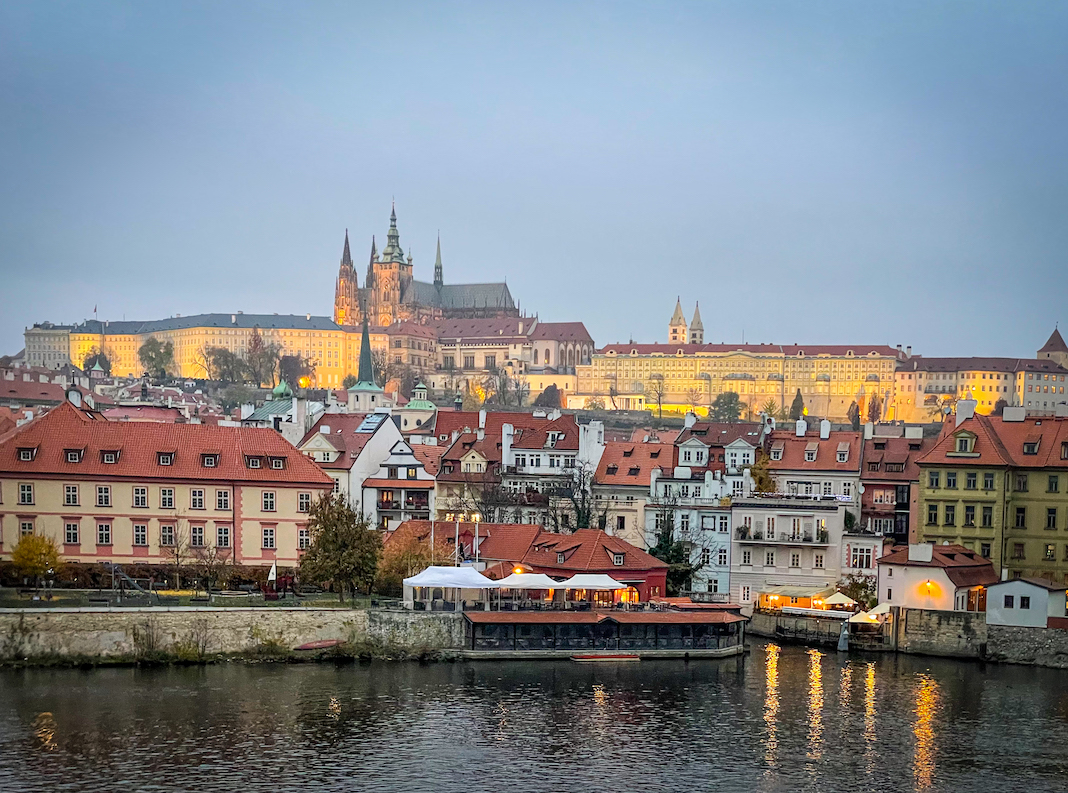 Czechia's capital city, Prague, is gorgeous at any time of year, but a winter break here is sure to be full of warming food and drink! You can browse one of the city's Christmas markets for some traditional gifts to bring home, then head to a cafe to warm up with a mug of hot mulled wine. Enjoy a meal in a restaurant and see Prague's gothic buildings coming to life with lights in the evening.
#2 Edinburgh
Scotland's capital is another excellent European city break destination come sun or rain. Again, you can browse the city's expansive festive markets, packed with one-of-a-kind gifts, or enjoy some thrills on the Ferris Wheel or ice rink in Princes Street Gardens.
#3 Amsterdam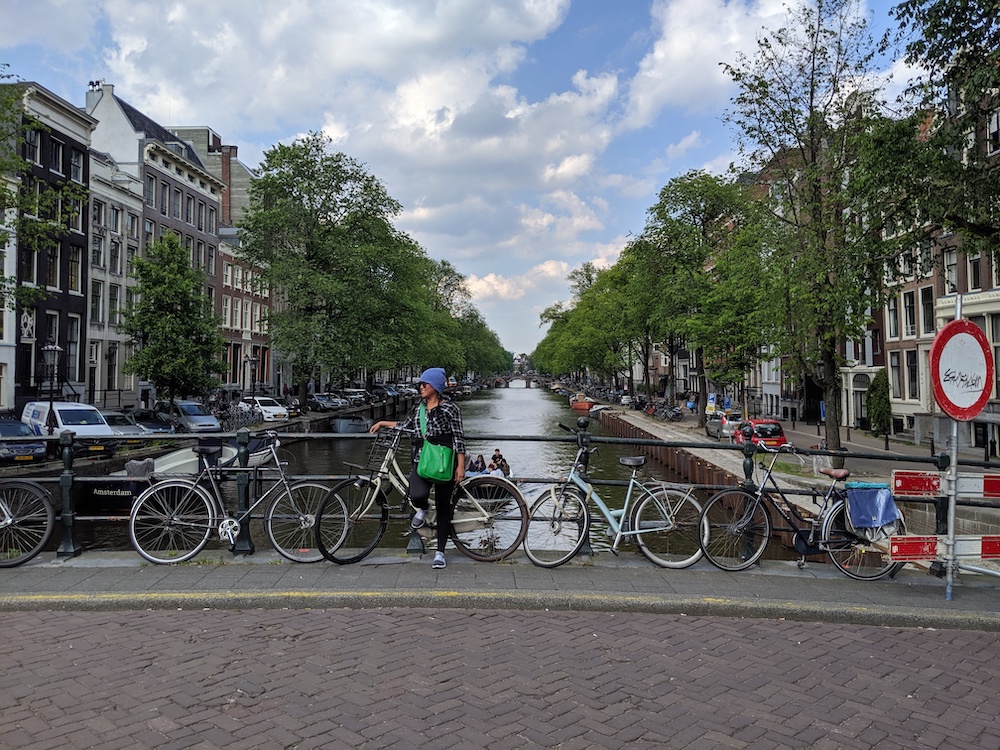 Enjoy some hearty Dutch cuisine on a winter break in Amsterdam after a day exploring one of the city's many important museums. You'll find fewer people around than in the peak summer season, making winter the perfect time to see more of the city.
Don't forget to pack for the weather as Amsterdam can be quite wet in the winter!
Related: Three Day Amsterdam Travel Guide
#4 Yellowstone National Park
National Parks make for the perfect winter break if you are keen to avoid the city's crowds. Much fewer people head to Yellowstone in the winter than in the summer, so you'll be able to get some stunning photos without other people in the background! Visit Yellowstone to watch the majestic geysers fill the air with hot steam!
#5 Anguilla
If winter isn't your favorite season, you're sure to enjoy our next destination. Anguilla, a British Overseas Territory, has lows of 73 F throughout the winter. However, the average temperature during this season is closer to 78 F.
Enjoy relaxing on the beautiful golden sand or take a dip in the crystal-clear water – it's the perfect destination to relax and recharge.
#6 Lapland
Lapland is the ultimate winter vacation destination for families with young children. Located in the northernmost part of Finland, Lapland offers dreamy winter landscapes that will have you mesmerized.
The kids will have an unforgettable experience meeting Father Christmas in the flesh, or enjoying a ride in a sled pulled by huskies or even Father Christmas' reindeer!
#7 Hawaii
Perhaps winter forests aren't your thing; then how about a trip to Hawaii instead? With hundreds of beaches and a staggering eight National Parks in less than 30,000 km², Hawaii has something for everyone. From a hike up the mountains to enjoying some breathtaking views or catching some waves on a surfboard, Hawaii has it all.
Check out our Hawaii travel guides here.
#8 New York City
What could be more perfect than spending Christmas in NYC? Whether you decide to take in the Rockefeller Tree or skate around Central Park, New York City is the top destination for a picture-perfect winter escape. Of course, you won't be short of shopping opportunities either, so you can tick off everyone on your list.
#9 Swiss Alps
If you are a skier or snowboarder, you can't beat the Swiss Alps. Enjoy mile after mile of ski runs for all abilities, or explore one of the charming villages for some delicious food and unique trinkets. Don't forget to save some energy to enjoy the area's nightlife, too! Zermatt and St. Moritz are the best destinations to check out at night.
#10 The Dolomites
Finally, we have another of Europe's finest ski destinations.
Much like the Alps, the Dolomites are home to some impressive ski runs and beautiful scenery to enjoy on your way to the top of the slopes. To make this destination even more perfect, it can be easily accessed from some other top Italian destinations, including Venice, so you can explore more than one area during your trip.
---
Thank you for visiting today! If you found this encouraging or informative, please connect with us on Instagram, Youtube, Pinterest, Facebook or Twitter. We'd love to meet you!
Sign-up for our monthly newsletter for updates and more. We promise we won't spam you! Feel free to unsubscribe anytime.
For more fitness fashion discounts and offers, please visit our Fitness Instructor Discounts + Brands Directory or favorite brands coupon codes list.
If you're a brand and want to submit a product for us to review, please use this form to get in touch.
This site uses affiliate links. Clicking on or purchasing via an affiliate link may result in commissions for us which help keep the content flowing and lights on at Schimiggy Reviews. You may read more about this in our privacy policy.