Reading Time:
3
minutes
Updated: 7/19/2022 | How to Keep a Hat on Your Head
There are times when our hats fall off our heads! Many times, a strong gust of wind or forward movement may cause our hats to fall off.
Our hats topple and end up getting dirty or even lost if the wind is strong enough. Some of us may not even notice our hats are missing until it's too late.
Here is our guide on how to keep a hat on your head.
How to Keep a Hat on Your Head
#1 Ensure Your Hat Fits Properly
A properly fitted hat should fit snugly and comfortably on your head.
Most people may be in between hat sizes, and luckily, most hats come with an adjustable inner band that can be adjusted with a velcro strap or by tightening a string within the inner band.
Use our hat sizing guide to find your perfect hat size.
Related: How to Find Your Hat Size + Hat Size Chart
#2 Wear Hats with Chin Straps
Chin straps are a great way of keeping a hat on your head!
Some brands will offer hats with chin straps. The straps may be made of rope, plastic, leather, faux leather, chain, or fabric.
You can tie or pull the chin strap to tighten it.
And if your hat does not have a chin strap, you can create one!
We created a chin strap with a mask chain by Martha Calvo, a jewelry designer. We attached the mask chain through the holes of our seagrass hat and it allows our hat to get weighed down and stay in place (see image below).
This hat hack makes our hat look very unique and we can remove the mask chain and wear it as a necklace or…mask chain.
Related: Hat Hacks Hat Lovers Should Know
#3 Use a Hat Clip
I received this tip from a friend who is an avid boater.
His hat is constantly flying off his head when he's driving his boat. He uses these hat clips that clip onto your shirt or jacket and attaches to your hat. If the wind blows your hat off your head, it is saved by the string.
This is a very simple and affordable method of keeping your hat on your head.
#4 Sew a Hat Comb Into Your Hat
This is a great hack that my friend taught me. You'll need a teeth hair comb (they come in plastic or metal), needle, and thread. Sew the comb into the front of your hat onto the inner hatband.
And if you're not into sewing, you can also use E6000 craft glue to attach the comb.
No one but you will know that the comb is there! It's a sneaky hack to keep your head on your hat!
#5 Wear a Hat with a Smaller Brim
A large brimmed hat may have a tendency to blow away easier. Try to choose hats with a small brim or non at all.
The lack of a brim will provide less shade, but if you're going somewhere windy, it won't blow off your head as easily.
Some hat styles with short brims we recommend trying out are Panama fedora hats, beanies, caps, and bucket hats.
#6 Hats with Ponytail Holes
And last but not least, we LOVE headwear that offers ponytail holes!
Here are some hat styles that incorporate ponytail holes.
Wallaroo Gabi hat – This fedora-style hat comes with a ponytail hole, so it protects your face and stays secure with your ponytail. Use code SCHIMIGGY to save 20% off all your full-priced Wallaroo orders.
If you found our how to keep a hat on your head article helpful, please share it on Pinterest. Thanks for your support!
Thank you for visiting today! If you found this encouraging or informative, please connect with us on Instagram or TikTok.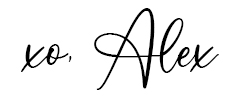 Sign up for our monthly newsletter for updates and more. We promise we won't spam you! Feel free to unsubscribe anytime.
If you're a brand and want to work with us, please visit this page to get in touch.