Reading Time:
5
minutes
Updated: 8/9/2022 | Fashion Dress Dupes
While we all love a cute fashion dress, sometimes it's just not within our budget. Boo hiss.
Luckily you can find dupes of some famous Instagram and Facebook fashion dresses for a fraction of the cost. We're talking like 90% off how much you would have spent if you shopped with the brand itself.
Here is our list of comparable dupes for popular fashion dresses that you've probably seen on the internet.
Best Popular Fashion Dress Dupes
#1 Cult Gaia Serita Dress ($458)
You've probably seen the Cult Gaia Serita Dress ($458) everywhere. It's sexy, bold, and comes with a hefty price tag for a knit maxi dress.
You can find a dupe of the Serita dress from the following retailers:
Related: Soulmia Review + Coupon Code – Is It Worth It?
#2 Cult Gaia Cameron Dress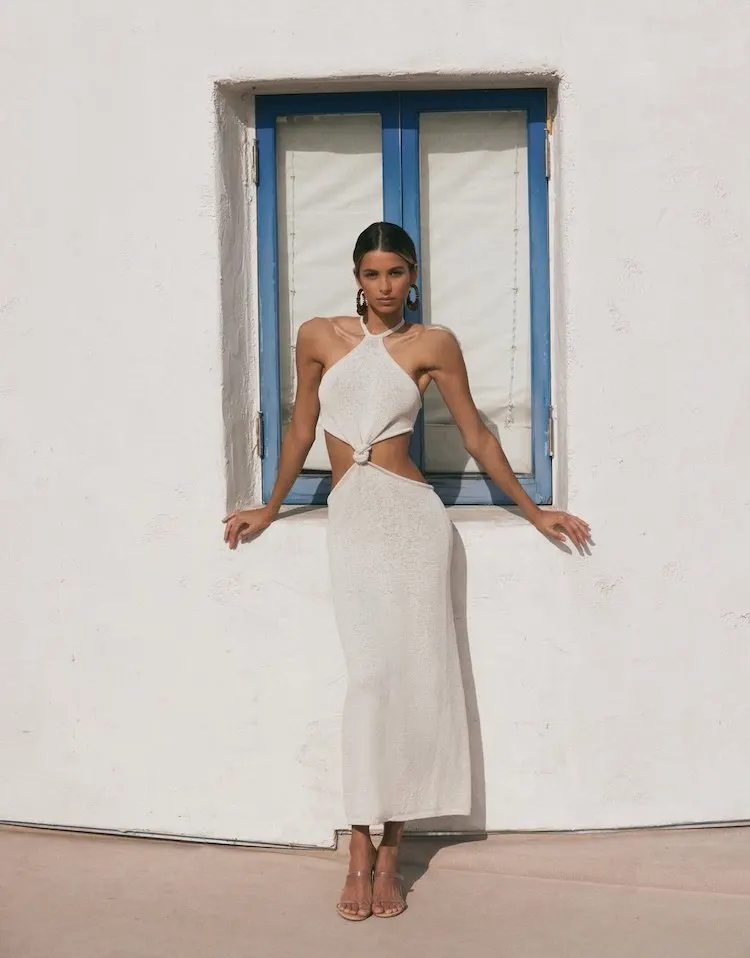 The Cult Gaia Cameron Dress ($458) is also a pretty popular dress dupe.
You can find dupes of the Cameron dress from the following retailers:
#3 Cult Gaia Thera Dress
The Cult Gaia Thera Dress ($598 to $1098 depending on the material) has creative cutouts that are sure to make you stand out. The white fabric is also sure to stand out against Europe's stunning backgrounds.
You can find good dupes of the Thera Dress from the following retailers:
Related: Best White Dresses for Greece and Travel
#4 Jonathan Simkhai Calliope Dress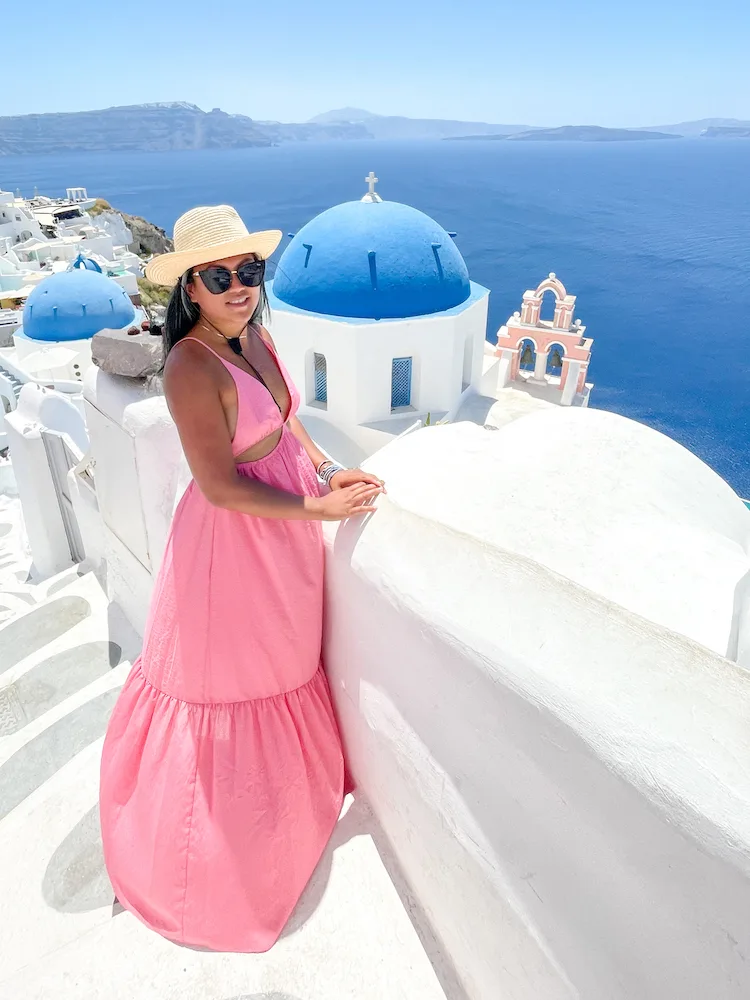 I wore this bubble gum pink Calliope dress ($360) by Jonathan Simkhai and it truly made my trip to Greece! I love the cutouts and how bright the dress was against the white walls of Santorini, Greece.
You can find good dupes of the Calliope Dress from the following retailers:
#5 Square Shoulder Top by Frankies
#6 Free People Extratropical Maxi Dress
Free People's Extratropical Maxi Dress ($118) has a cute strappy back design and can be worn as a tube top or halter top.
You can find a similar dupe of this dress here:
#7 Free People 100 Degree Dress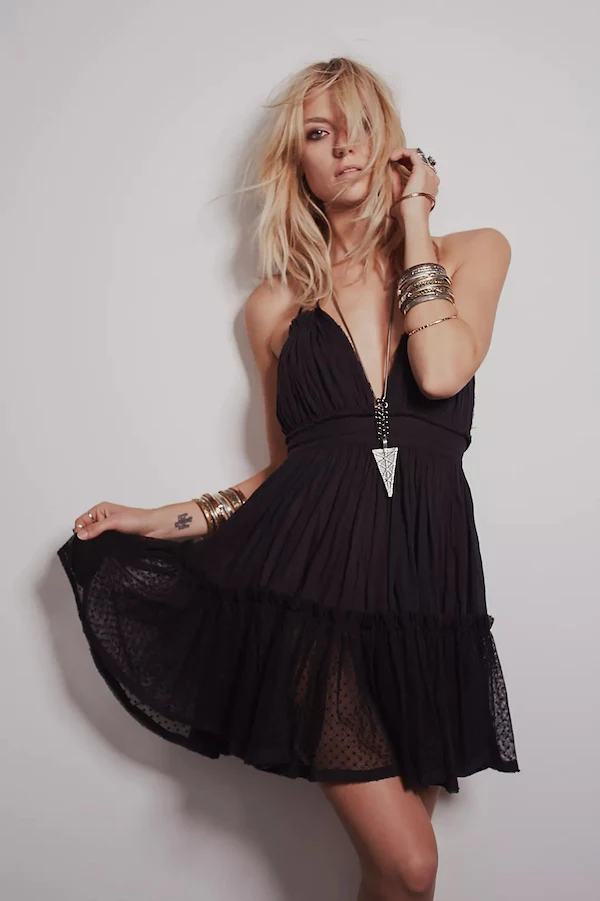 Free People's 100 Degree mini dress ($78) is a combo of sexy and cute. We love the ruffles and open halter neck design that exposes your entire back. Pair it with boots and you got yourself the perfect Summer festival outfit.
Here are places where you can buy a dupe of the Free People 100 Degree dress:
#8 Free People Adella Lace Mini Dress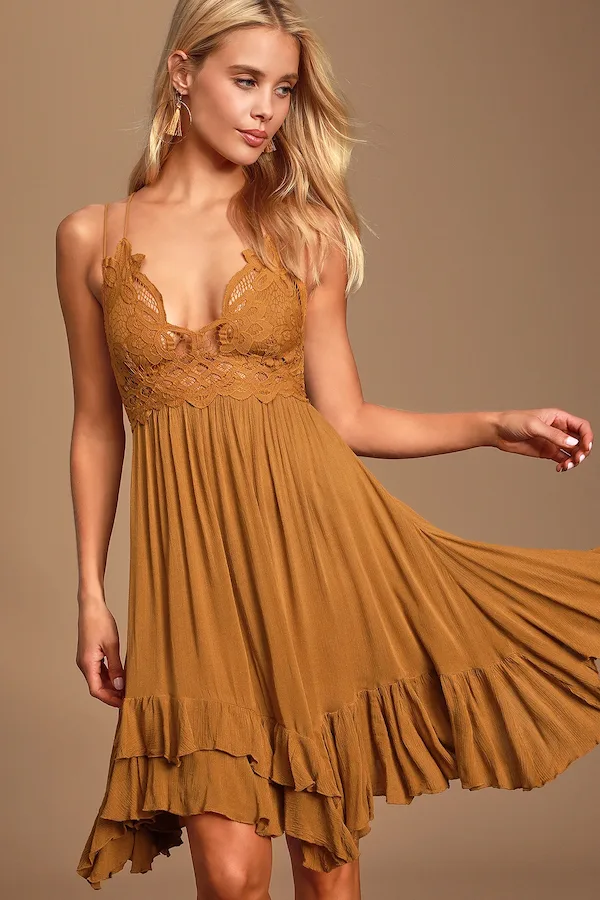 Free People's Adella Lace Mini Dress ($88) is super cute and similar to the 100 Degree dress but with a lace bustier. It also comes in maxi length ($128) if you're looking for something with more leg coverage.
Amazon has plenty of dupes that are similar.
#9 House of CB
House of CB is an Australian brand that offers super sexy silhouettes. We've found dupes of their dresses sold on Soulmia.
Here are their most popular styles and the dupes we found on Soulmia:
We've also found a floral tie dress ($65) by Lattelier that reminds us of the Alicia dress.
#10 Selkie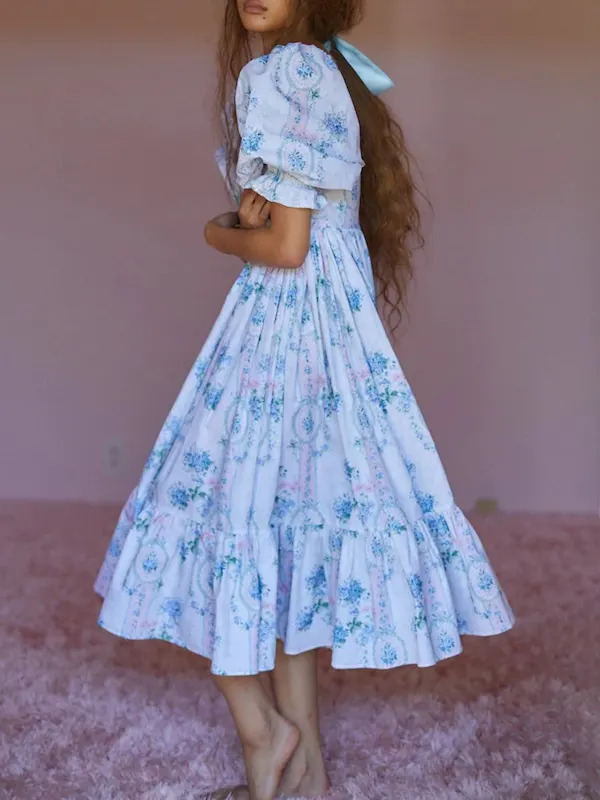 Selkie is a popular dress brand that is famous for its puff sleeve princess-style dresses.
We had a chance to review the Tea Rose and Puff dress by Selkie and while I wore the dress, I would definitely not pay over $250 for one of their dresses again. Customer service was also awful.
You can find good Selkie dupes from Lait Collection and on Amazon for under $30.
Related: Best Places to Buy Princess Dresses
#11 Hill House Home
Hill House Home is a fashion and home brand that created the famous Nap dress. Their Ellie Nap Dress ($125-$175) comes in many colors and prints and will typically run you $175+ per dress.
Few Moda sells excellent dupes of the Ellie Nap Dress. Their version is called the Calypso dress ($69) and comes in many colors and prints.
#12 Tiare Hawaii
Tiare Hawaii's Brooklyn Maxi Dress ($118) and Hollie Maxi Dress ($118) are super cute, come in tons of patterns and colors, and are all handmade in sunny Hawaii! While the dresses aren't terribly expensive, but you can still find cheaper dupes elsewhere.
Read our full Tiare Hawaii review with photos here.
Find more budget-friendly Tiare Hawaii dupes here:
If you found our fashion dress dupes post helpful, please share it on Pinterest. Thanks for your support!
---
Thank you for visiting today! If you found this encouraging or informative, please connect with us on Instagram, Youtube, Pinterest, Facebook or Twitter. We'd love to meet you!
Sign-up for our monthly newsletter for updates and more. We promise we won't spam you! Feel free to unsubscribe anytime.
For more fitness fashion discounts and offers, please visit our Fitness Instructor Discounts + Brands Directory or favorite brands coupon codes list.
If you're a brand and want to submit a product for us to review, please use this form to get in touch.
This site uses affiliate links. Clicking on or purchasing via an affiliate link may result in commissions for us which help keep the content flowing and lights on at Schimiggy Reviews. You may read more about this in our privacy policy.