Reading Time:
4
minutes
Updated: 10/5/2021 | Thrifty Traveler Review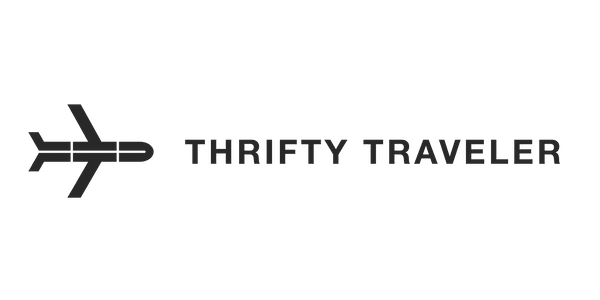 Disclaimer: I received a lifetime premium membership to the Thrifty Traveler to conduct this review. All thoughts, opinions are 100% my own and always honest.
There is no doubt cheap flight deals are a great way to travel the world on a budget! Travel does not have to be expensive, especially with all the travel deals that can be found nowadays.
Today we will review the Thrifty Traveler (TT). Read on to see if their flight deals subscription program is worth subscribing to.
About Thrifty Traveler
Thrifty Traveler is a subscription travel service that alerts 1,000,000+ members about the world's cheapest flight deals from their preferred airports. Their goal is to help people across the world see more of it while sticking to a budget.
On average, members have saved up to $600 per ticket booked and up to 90% off!
Jared Kamrowski, the Founder & CEO of Thrifty Traveler created Thrifty Traveler because he loves to travel and share this experience with the world.
Thrifty Traveler Review
Currently, Thrifty Traveler offers one (1) membership plan:
Thrifty Traveler E-mail Deal Example
Here is an example flight deal from Morocco. It lists the cities that you can depart from in the USA + Canada along with booking instructions.
You do not have to log in to their website to book deals. They can be done directly from the email.
Example #1 – International Deal

Example #2 – Domestic Deal
Thrifty Traveler Pros
Free to sign-up. The Premium tier will cost an annual fee.
Instant e-mail deals sent to premium members. Their team is constantly searching for flight deals and when they find it, members are notified immediately via e-mail.
Book directly from their e-mails. Booking instructions are listed within each e-mail. There is no need to log into their website to access the deals.
Choose from over 150+ U.S. & Canadian departure cities. There is no limit on the number of cities you can set your departure from.
Memberships can be auto-renewed.
Price locked membership plans – Once you're a member, if the membership prices increase, your price stays the same.
Members can join the TT's exclusive Facebook community with a paid premium membership.
100-day Satisfaction Guarantee – If the deals aren't good, request a full refund within 100 days.
Thrifty Traveler Cons
Cannot search for flight deals. Their online portal cannot be searched. All flight deals come through via e-mail.
No free membership. They do offer a 100-day guarantee for their Premium membership.
Which Thrifty Traveler Membership is Right For Me?
Here is a quick recap of each TT membership plan that will help determine which membership is right for you.
Premium Membership: Premium members can choose to receive deals departing from up an unlimited # of departure airports in the US + Canada. When a deal is found for one of your departure airports, you'll receive an instant e-mail alert for the deal. It's best to book the deal within 48 hours. Deals typically expire after 3 days. Deal destinations will be random because they are the cheapest available deals. Premium members receive both international and domestic flight deals. The membership costs only $49.99 for the year or $7.99 per month.
University Membership:
We highly recommend starting with a free 14-day trial of the Premium membership and then upgrading to a Premium Plus+ membership once you start seeing the value of TT and how much money you will save.
What If I Need to Cancel My Membership?
If you need to cancel your Thrifty Traveler account, you can do so online in your account without speaking to an agent. Head over to "Settings", "Billing and Pricing" and then "Cancel/Update Plan." You can
The membership is charged annually with notices going out 7 days before the automatic renewal. If you cancel within 24 hours of the renewal you get a full refund, otherwise, they'll give you a prorated amount.
If any issues arise, you can easily get in touch with customer service and they can support you in canceling your membership.
How to Sign-Up for thrifty Traveler
Compared to other flight deal programs, Thrifty Traveler is pretty affordable. You can purchase the premium plan for $7.99 a month or pay the annual fee upfront for only $49.99!
The process to sign-up with Thrifty Traveler is super simple. Just click on the link below, chose your payment plan, enter your personal and payment details, and voila, you're subscribed to their flight deal services. You'll start getting e-mails as soon as deals are found!
And our readers get a special discount on their Thrifty Traveler membership! Use code SCHIMIGGY for 10% off your Thrifty Traveler membership.
If you found our Thrifty Traveler review helpful, please share it on Pinterest. Thanks for your support!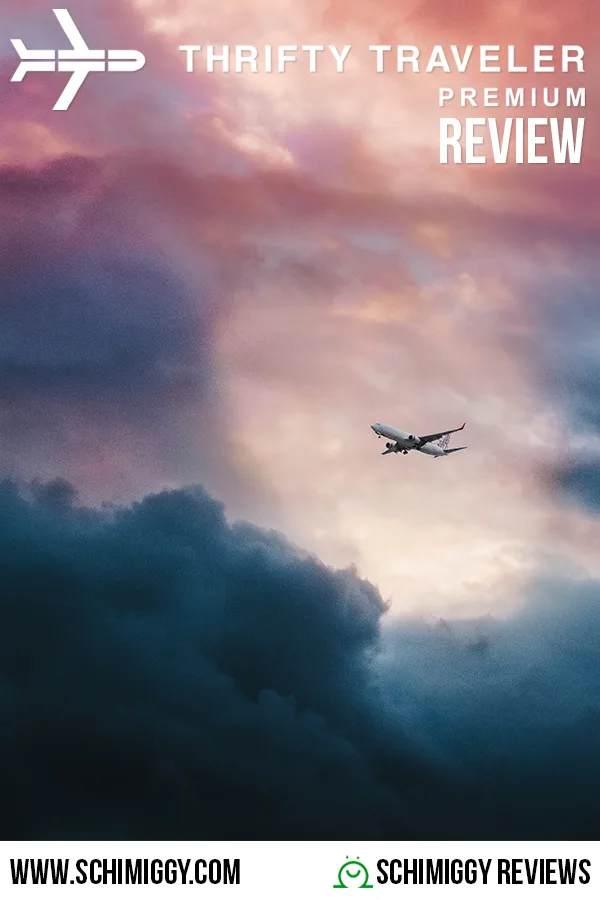 Thank you for visiting today! If you found this encouraging or informative, please connect with us on Instagram or TikTok.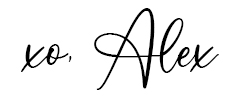 Sign up for our monthly newsletter for updates and more. We promise we won't spam you! Feel free to unsubscribe anytime.
If you're a brand and want to work with us, please visit this page to get in touch.