Reading Time:
4
minutes
Off the coast of Southern California, south-southwest of Long Beach, Santa Catalina Island, or Catalina Island for short, is part of the Channel Islands of California archipelago within Los Angeles County and is the easternmost island in the Pacific. There are always lots of things to do in Catalina Island.
Originally settled by the Tongva, who called the island Pimugna or Pimu and referred to themselves as Pimugnans or Pimuvit, Catalina Island was then claimed by the Spanish Empire, before changing hands to Mexico and finally, the United States. The island has a small population of around 4,000 people, mostly in its only incorporated city, Avalon.
Getting to Catalina Island is simple enough by boat, or you can take a helicopter. Or you can fly directly into the Airport in the Sky, which makes the top of our list of things to do in Catalina.
Things to Do in Catalina Island
Atop a 1,602 foot tall mountain in the center of Catalina Island, The Airport in the Sky is around 10 miles from Avalon's city. You can reach this interesting and unique airport, on tours and shuttle buses. Or for a more active trip, there is an opportunity to cycle or hike the Trans Catalina Trail or, as our intro suggested, take a private or chartered small plane and experience the runway firsthand. The runway was created by blasting and leveling two mountain peaks and using the debris to fill the gaps.
Just a short walk from the Descanso Beach Club, you'll find yourself amongst the Eucalyptus trees taking on the challenging obstacles of the Catalina Aerial Adventure, an exciting addition to the adventure center of Catalina Island. This attraction also boasts a 600 feet above sea level zip wire and the Catalina Climbing Wall.
Leaving Catalina's heights and plunging below sea level, you'll find scuba diving opportunities with visibility often exceeding 90 feet and what many consider to be one of the world's healthiest marine environments. It's easy to find dive equipment, lessons, and dive guides, with several Scuba Diving centers in Avalon, providing opportunities to dive amongst sea lions and colorful aquatic life in the magical kelp forests.
For those who wish to experience underwater Catalina life without getting wet, The Nautilus Semi-Submarine Excursion is a must when planning things to do in Catalina. The self-launching fish feeding system provides up-close fish viewing and seasonal nocturnal adventures.
Resurfacing in the bay, the grand art deco Catalina Casino takes its name from the Italian for 'gathering place' and was never a place for gambling. Instead, this attraction was the first movie theater to be designed specifically for films with sound or 'talkies.' The building was commissioned and built to great expense by chewing gum magnate William Wrigley Jr. who also owned the controlling stake in Catalina Island. Today there are guided tours of the architecturally fascinating building, and the ballroom is available for weddings and events! Although the theater formerly housed the island's museum, this now enjoys a new location.
Comprising artifacts from and about Santa Catalina Island, the Catalina Museum now enjoys permanent residence, a short ten-minute walk from Cabrillo Mole, where most visitors arrive by ferry to the island. With over 10,000 photographs and negatives documenting island life alongside models and artifacts, the museum has one of the largest collections of Tongva and Gabrielino artifacts in the world.
On land, there are many guided tours of Catalina. The Safari Island Adventure Tour takes visitors through the interior of the island in a rugged all-terrain vehicle, with spectacular views of the coves, canyons and beaches, and opportunities to see wildlife and commentary on local plants and the landscape. This two and a half hour tour is the perfect way to learn about Catalina Island while enjoying the warm and pleasant climate.
To enjoy more of the island's flora, head to the Wrigley Memorial and Botanic Garden, a 30-minute walk above Avalon's city. Here you will enjoy scenic views of the island and bay and an incredible collection of native plants and succulents from around the globe, along with the Wrigley Memorial, built from native rock, stone, and Catalina Tile.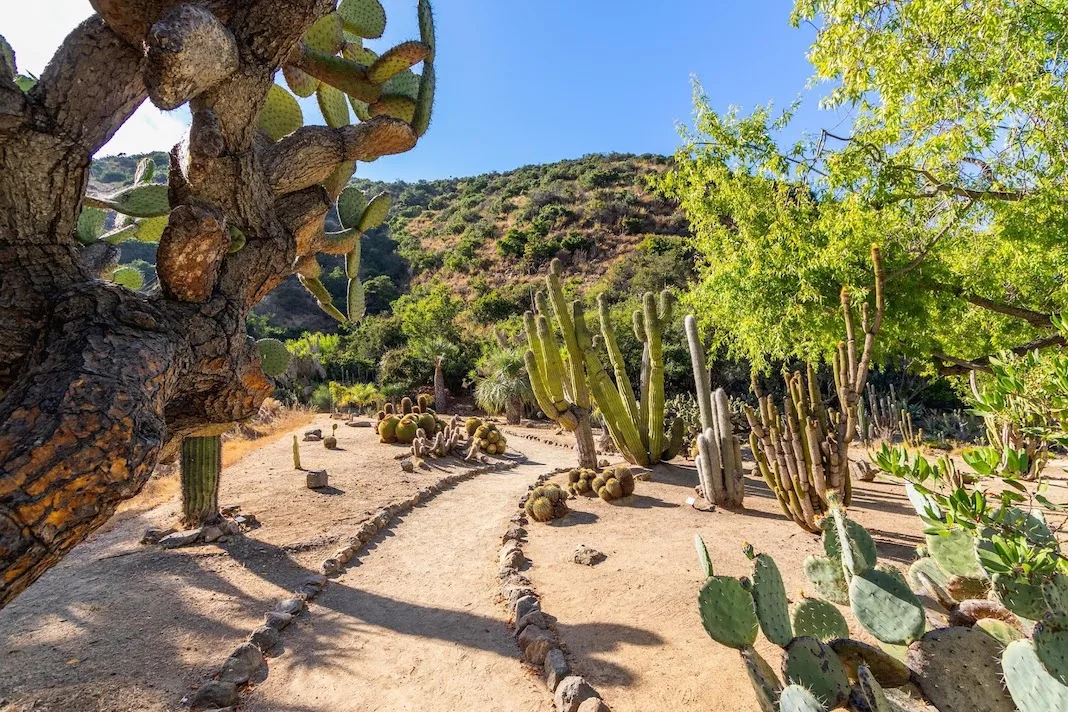 Our last suggestion, though by no means the last thing you can find to do in Catalina Island, is a visit or a stay in the village of Two Harbours on the west side of the island. The village is a favorite for boaters from the mainland with conveniences like bars, restaurants, and a store. When holiday goers think of American snorkeling, the beautiful coasts of Hawaii or the exotic Floridian Keys always seem to come to mind first. However, Catalina should certainly not be overlooked as a snorkeling destination. The village of Two Harbours is an excellent base for the low key adventurer with the ideal opportunity to hire diving and snorkeling equipment and tour the beautiful waters. The lodge and campground also provide an equally ideal opportunity to get involved with some mountain bikes or kayaking gear.
The picturesque village is the second center of the population after Avalon, but it is mainly a resort village where a mooring can cost less than $60 per night.
Catalina Island enjoys a mild subtropical climate, with warm temperatures year-round though the best time to visit is in the spring or fall. Summer days can be overcast and jam-packed, with events like the Jazz Festival and marathon increasing visitor levels and cruise ships stopping at the island most days. Though reasonably mild in temperature, in the winter, the crossing by ferry can be choppy and uncomfortable, making it a less desirable time of year to visit.
You should definitely plan ahead, especially if you're planning to stay the night as accommodation tends to book up in advance. This goes for your ferry ride as well.
The skies are more likely to be clear in late morning and afternoons, so schedule your outdoor activities for then. Lastly, budget for things to be a little more expensive than on the mainland; importing, even just this short distance, raises prices, and you'll find items cost just that little bit more.
Thank you for visiting today! If you found this encouraging or informative, please connect with us on Instagram or TikTok.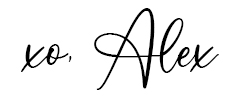 Sign up for our monthly newsletter for updates and more. We promise we won't spam you! Feel free to unsubscribe anytime.
If you're a brand and want to work with us, please visit this page to get in touch.