Reading Time:
3
minutes
Updated: 1/24/2021 | Finding the Right Rehab for Your Teen
Today's teens are faced with unique challenges. Through social media, youths are easily influenced to engage in risky behaviors such as drug abuse, gambling, and crime. Without a supportive home environment, these behaviors often turn to addiction.
If your teen is openly addicted, it's vital to take them to rehab and help them rediscover their purpose in life. To get the desired results, here are pointers to choosing the right rehab facility for your teen.
Considerations to Help You Choose the Right Rehab for Your Teen
Type of Rehab
Rehabs operate either as residential care centers or outpatient centers. For inpatient rehabs, the teen will be under the watch and care of a specialist for the whole duration of the rehabilitation.
This kind of rehab is best suited for teens that need to go through a detox program. The caregivers are able to treat any patients that exhibit serious withdrawal symptoms. It also keeps away the teen from triggers or peer pressure.
For outpatient rehabs, the patients are only required to visit the facility on appointed days. This kind of rehab is best suited for teens who don't suffer from serious addiction or those requiring counseling. Patients who have also been released from inpatient programs may also be required to visit the clinic on scheduled durations.
Treatment Approach
Does the rehab program address all aspects of the patient's life? Is the rehab program too complicated for the teen or is it comfortable for the teen to follow through?
While a rehab program forces the patient to adopt a different lifestyle, it shouldn't be too complicated such that it appears punitive on the teen. Too much pressure could have a lasting, negative effect on the teen.
The best rehabs program actually incorporates activities where the patient can mingle with family members during certain activities. This makes them feel they are still part of the family.
Availability of Qualified Staff
Rehabilitation isn't just meant to keep the teen from substances or elements that cause the addiction. It should also involve reshaping their mindsets. It's only a qualified person who can guide the patient through such a transformation.
Some rehabs contract a professional who comes along on scheduled days to take the patients through group activities. This may not be an ideal situation for a teen that has been ravaged by addiction. Such a patient requires a staff that becomes a part of their daily life. The staff will have a better chance of noting cases that need close monitoring compared to a specialist who only visits on appointment days.
Track Records of Patients' Recoveries
A good rehabilitation facility keeps records of crucial patients' data such as recoveries and relapses. If you can't access such records, you should move on to a better-managed rehab center.
Besides keeping records, a good rehab should commit to handling issues that may arise post the rehabilitation program. Such include relapses or health complications related to the withdrawals.
Cost
The cost of the rehabilitation program differs with duration and type of rehabilitation. The cost may also be influenced by the class or mode of operation of the rehabilitation centers.
When it comes to choosing a 'rehab' center for your teen, always remember cheaper can always mean a hit-or-miss type of approach. Rather than seeking to save on costs, your primary aim should be to offer the kid the best opportunity to overcome their addiction.
Final Thoughts
A good rehabilitation program should be evidence-based, sensitive, and always driven by a professional. This ensures your child isn't just thrown into some isolation facility but also receives comprehensive care and guidance.
Thank you for visiting today! If you found this encouraging or informative, please connect with us on Instagram or TikTok.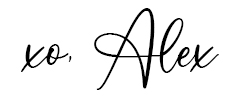 Sign up for our monthly newsletter for updates and more. We promise we won't spam you! Feel free to unsubscribe anytime.
If you're a brand and want to work with us, please visit this page to get in touch.