Reading Time:
5
minutes

About Running Bare
Running Bare is an Australian based activewear brand that's been around for over 30 years! In 1983, Brian and Corin Powell had a vision to provide Australian made, quality women's sportswear, and they continue to deliver on this very promise, to this day. They create entire lines for women and offer products such as leggings, shorts, bras, tanks, tees and shirts.
For Running Bare, their mission statement is "made by women, for women. It really sums us up Running Bare knowing that women come in all shapes and sizes. They ensure that each of their collections have a flattering fit on the body, to make women look and feel good about themselves.
Running Bare Review: AB Waisted Fight Club Tight
I decided to purchase the AB Waisted Fight Club Tight. I had previously owned lululemon's parallel stripes but sold it before the condition of it worsened (pilling and stretching of the fabric was getting out of hand). I hate when some of my favorite pieces go down hill. The Fight Club tight features horizontal lines and a high waist, which are both things I was looking for in my next pair of striped leggings. Althought the white stripes are not as pronounced as LLM's version, the Fight Club tights are a close parallel stripe alternative.
It took me a bit of time to finally bite the bullet. And I am so glad I did! Check out my review of the Fight Club leggings below.
#1 Size: Running Bare sizes run in between and fits smaller than US sizing. I wear a size 10 and 12 in Running Bare depending on the fit that I desire. For this review I went with size 10 (US size 6) and it fit snug. The waistband was tight and firm and the rest of the pant fit perfectly and was compressive. I could have definitely sized up to a 12 as well. I love that they also offer up to size 22 (for the plus sized gals). Ultimately, I recommend SIZING UP in Running Bare for the perfect fit.

#2 Style: Running Bare creates leggings, crops, shorts, bras and tanks.
#3 Inseam: The Fight Club Tight has a 29″ inseam, making it great for taller gals.
#4 Rise: The Fight Club Tight has a high rise fit, allowing the leggings to sit .5″ above the navel.
#5 Waistband: The high waistband measures 4″ and sits above my navel. I love all the coverage and compression it provides.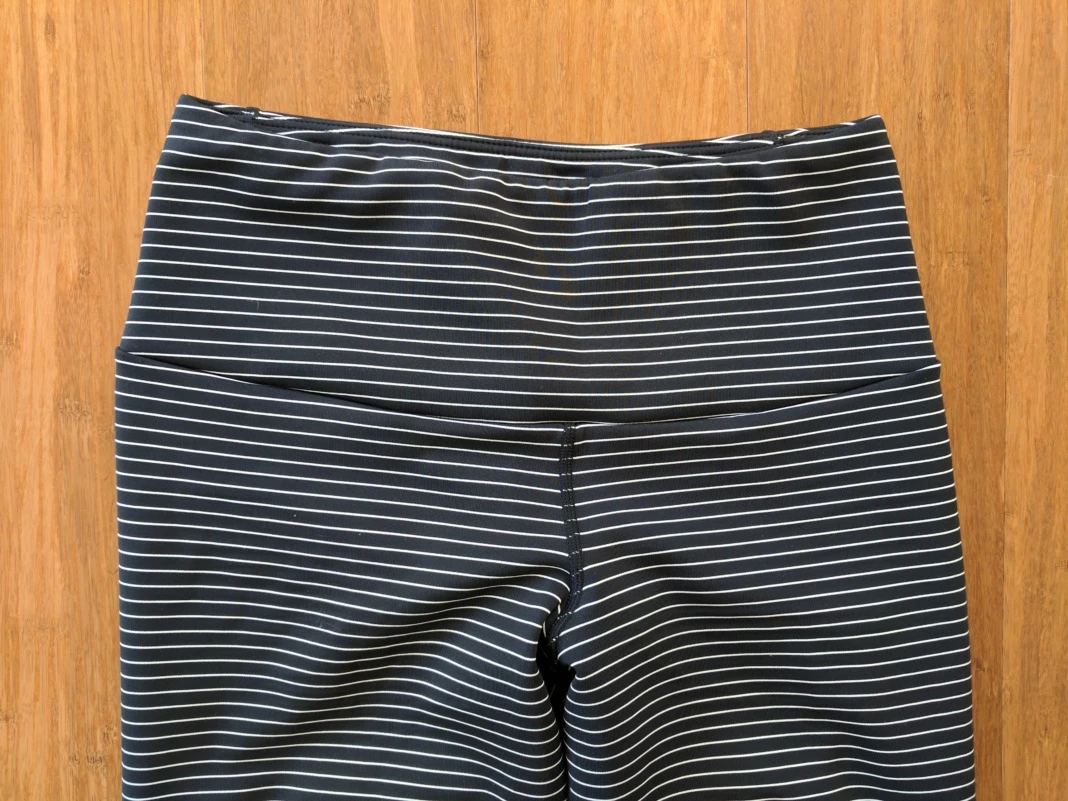 #6 Fabric:
Fabric Content: TACTEL DOUBLE KNIT – 65% nylon / 21% polyester / 14% elastane
Fabric Feel: The fabric is thick and would be great for cold weather workouts. The fabric feels similar to neoprene but much softer and pliable. The fabric is guaranteed to NEVER fade nor pill.
Fabric Performance:

Fabric is dry wicking and very compressive!
Fabric will never fade nor pill.
Material is very durable and abrasion resistant.

Opacity: Fabric is black backed and is 100% opaque.
Fabric Features:

Signature reflective bear stamp logo sits on the left hip underneath the waistband.
And since we're all dying to know, the lines DO MATCH UP!
There is no inner waistband pocket.
#7 When to Wear: Running Bare leggings are great for any occasion and workout. I wear mine daily around town with a denim button up blouse.
#8 Cost: Running Bare is surprising very affordable! My leggings were only $81 USD. I also received 20% off with code SCHIMIGGY on Carbon38.
#9 Gusset: The Fight Club Tights do not have a gusset (only a + flat fell seam in the gusset area). Many Aussie brands seem to lack gussets but I have not had a bad experience from not having a gusset.
#10 Stitch Seam: Flat seams are used throughout the pant. The vertical pant seam runs along the back of the Fight Club leggings and I love it because it's different and stands out.
#11 UPF Protection: Not disclosed.
#12 Made in Australia. Get your pants from down under! Over 70% of their range is manufactured and produced in Australia to ensure quality and fit is of the highest standard.
#13 Care Instructions: Wash the leggings inside out with gentle detergent. Avoid fabric softeners. Hang dry or tumble dry low. I hang to dry on a foldable drying rack such as this one to preserve the elastic in the fabric.
Should I Buy Running Bare?
You should definitely buy Running Bare! I love their material and the leggings look slimming and gorgeous! I use to own lululemon parallel stripes but the luon they used was so inferior and my size 6 pants ended up stretching to a size 8. There was also major pilling throughout the LLM pant. I know my Fight Club tights will last for a long time. I also own a pair of their Set the Standard Tights which I also highly recommend.
The only cons I have about these pants are that they are VERY thick and I would only wear them during warmer months. They're definitely not year-round pants.
Running Bare has a ton of fun prints and colors. They're also very affordable compared to other brands.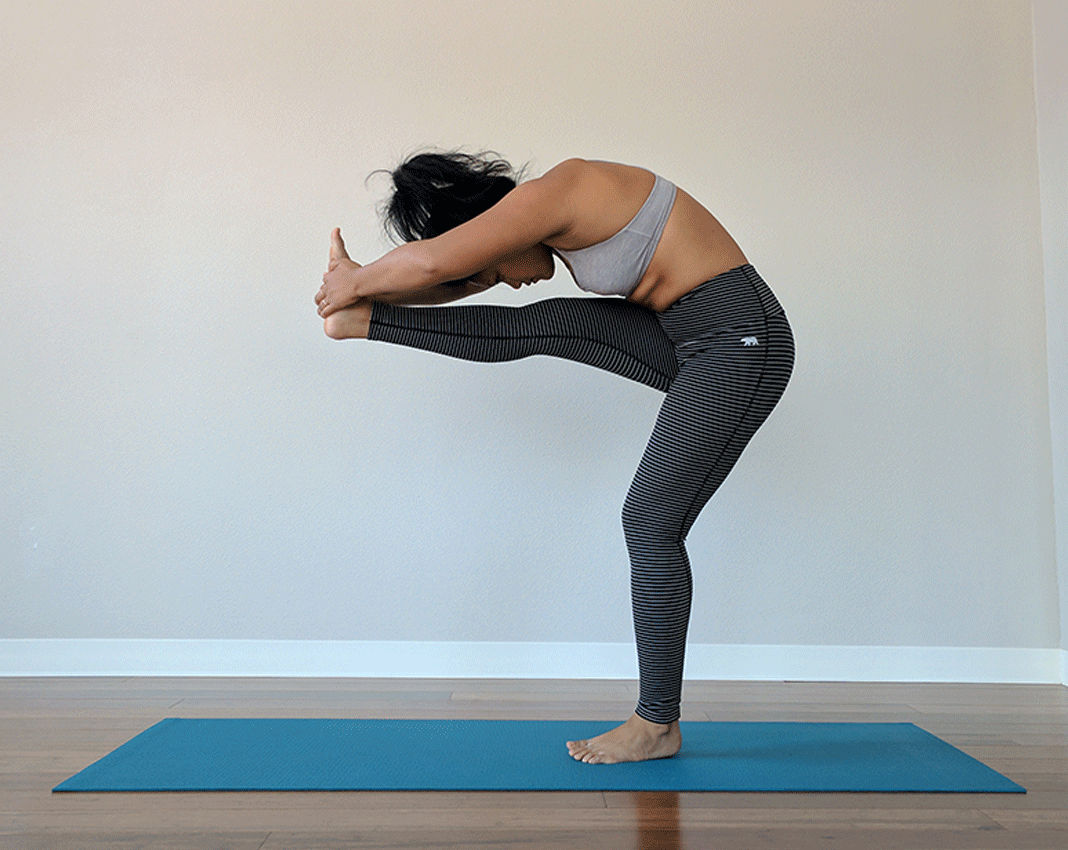 Where to Buy Running Bare
Thank you for visiting today! If you found this encouraging or informative, please connect with us on Instagram or TikTok.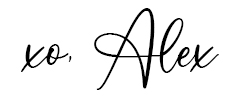 Sign up for our monthly newsletter for updates and more. We promise we won't spam you! Feel free to unsubscribe anytime.
If you're a brand and want to work with us, please visit this page to get in touch.