Reading Time:
3
minutes
Updated: 4/6/2021 | Sustainability Tips for New Parents
Becoming new parents is among the most exciting moments in one's life. As a new parent, you have realized that your little one is generating a lot of waste. You can sustainably raise your baby and minimize the waste produced by your households.
Please read on and learn tips for raising your baby in more sustainable ways, including reducing the trash, the right products that are environment friendly, and how to handle baby items that your baby outgrows.
Sustainability Tips for New Parents
#1 Second-Hand Clothes
When you become a new parent, you will want to give your baby the best thing you can afford and hence end up buying a lot of new clothes for your baby. Few months down the line, your baby outgrows the clothes, and you're back shopping for new ones. Instead of buying new clothes, go for second-hand clothes.
Most of the second-hand clothes are as good as the new ones. They are available on various apps and second stores; you need to find one around your area. Buying second-hand clothes is less costly, and you can resell the clothes each time your baby outgrows them.
#2 Eco-Friendly Diapers
The average baby uses between 1000 to 5000 diapers in their first three years, multiplied by the number of babies born daily, and the number of used diapers ending in landfills is astonishing. Regular diapers use preservatives and plastic that are non-biodegradable. Go for eco-friendly diapers that use natural and environmentally friendly products for your baby's training diapers. These eco-friendly diapers are disposable and take less time to degrade the environment.
You can also go for reusable cloth diapers that are easy to wash. Your baby can use a set of cloth diapers from the infant stage until they start potty training. You can also keep them and use them on your next baby if you plan to have more or share them with a family in need.
#3 Sustainable Toys
Toys are part of your baby's life. They are essential for your baby's learning, communication, and overall development. Most toys that are available in the market use shiny and brightly colored plastics. It's unavoidable that your baby will put toys in the mouth, which may have harmful chemicals like Bisphenol-A(BPA), found in many plastic products.
Instead, go for eco-friendly and sustainable wood toys, clothes, and natural rubber toys. These toys are free from harmful chemicals and are long-lasting, which can be shared with another baby once your baby outgrows them.#
#4 Use More Natural Products
When buying products for your baby, whether it's bathing products, wipes, baby bam oil, or body lotion, ensure all the products are natural. When you purchase natural products, you are ensuring your baby's skin is soft and not exposed to harmful chemicals. You are also reducing disposing of more chemicals to the environment.
#5 Prepare Your Baby Food
Instead of buying processed baby food, invest in a good food processor and blender. When you cook your regular family food, blend a small portion, feed your baby and freeze the remaining in small cubes for more accessible storage. It saves you money and helps the baby learn to eat regular family food, and reduces waste.
We recommend storing baby food in mason jars.
#6 Local Clothes Sharing Group
As parents, you will try to get every day possible to get everything good for your children. In their first years, babies move from one development phase to the other fast. You will find yourself with a surplus of baby items you bought. Most of these items are in a good condition to be reused.
Instead of buying new ones, join a local parent-sharing group where you can share baby items you no longer use and get some that you need. You will be surprised how many parents who have items are willing to give out items outgrown by their babies.
Final Thoughts
Sustainability is a journey that you learn along the way. As a new parent, your daily choices will help you live a sustainable and cost-effective life. Most of the sustainable tips above are easy to implement. If you must buy new clothes, then go for the ones7 maintained with sustainable materials.
If you found our post on Sustainability Tips for New Parents helpful, please share it on Pinterest. Thanks for your support!
Thank you for visiting today! If you found this encouraging or informative, please connect with us on Instagram or TikTok.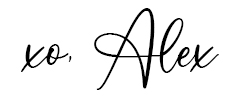 Sign up for our monthly newsletter for updates and more. We promise we won't spam you! Feel free to unsubscribe anytime.
If you're a brand and want to work with us, please visit this page to get in touch.