Reading Time:
5
minutes

About Spiritual Gangster
Spiritual Gangster (SG) is a California based lifestyle company who pioneered the printed yoga slogan shirts and super soft lounge-worthy fabrics. They only recently offered leggings and swimwear to their collections.
They have one goal in mind when making their products: "May all beings be happy and free."
In partnership with Feeding America, Spiritual Gangster donates proceeds to provide a meal to a person in need with each item they sell. To date, they have donated over 10 million meals.
Proceeds from our sales also support additional national and international organizations that are close to our heart: Cambodian Childrens Fund,
Make a Wish Arizona, and Phoenix Childrens Hospital
Spiritual Gangster Review: High Vibe Rainbow Stripe Legging
I chose to review the High Vibe Rainbow Stripe leggings because…rainbows! I initially ordered a pair in my true size (small) and I could barely get hips through the waist opening. I then exchanged for a medium and although they did fit a little better, there were still some gripes I had about the fit and fabric. Let's get into the review!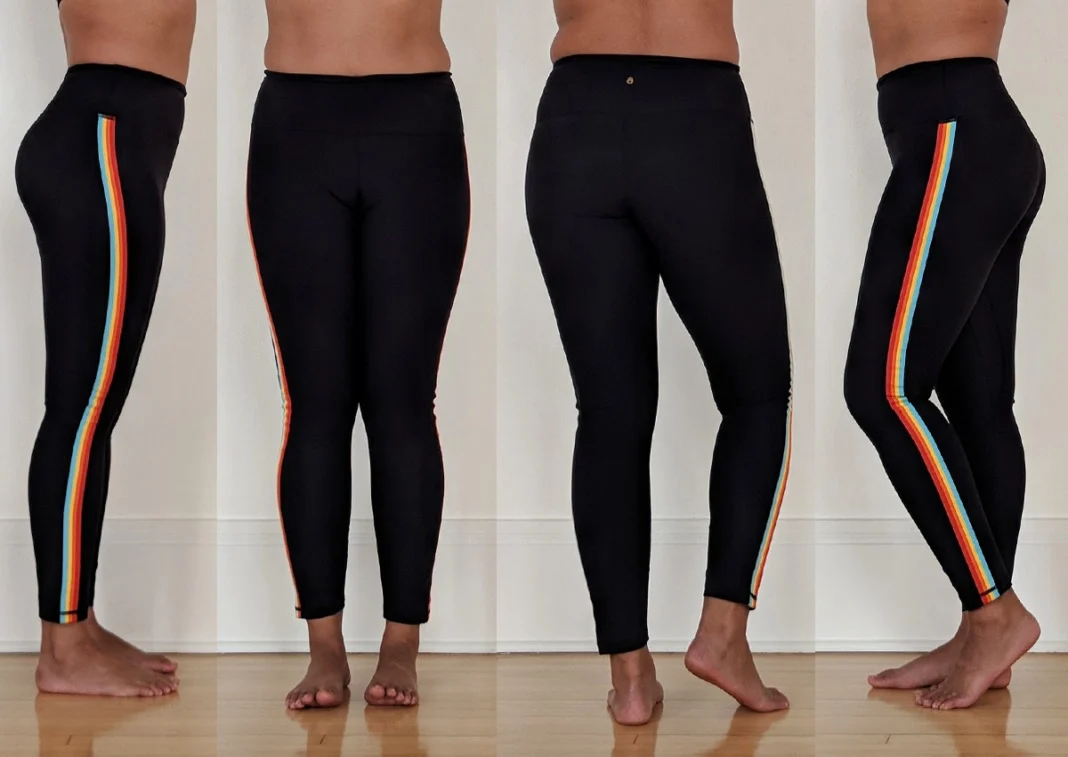 #1 Size: Per the Spiritual Gangster size chart, I ordered the leggings in my true size, small. I am usually a size 6 in Lululemon for sizing reference. The small was unfortunately way too small. I could barely get my legs through and it was very tight. I would SIZE UP in Spiritual Gangster leggings.
A medium would have still been compressive yet comfortable.
It's important to note that I LOVE their tank tops and sweaters and fit true to size in their tops. For their bottoms, I definitely recommend you size up.
#2 Style: Most of their leggings come with a high waist and are long or 7/8 length. They also have shorts, joggers, tanks, tees, sweaters, jackets and accessories such as a yoga mat, bottle, towel, etc.
#3 Inseam: The inseam measures 26″ and ends at my ankle.
#4 Rise: The leggings have a high rise fit and the top just barely covers my navel. I am 5'5″ for height reference.
#5 Waistband: The leggings come with a tall waistband measuring 4″. The waistband has a seam on one side of the hip.
#6 Fabric
Fabric Content: Made from a soft, moisture-wicking performance blend. Flattering, compressive fit. Nylon/Spandex blend.
Fabric Feel: The fabric feels slick and very durable. I would not say the fabric is very soft, which adds to why its compressive quality. The fabric does have some shine to it, similar to K-Deer leggings. I would compare the fabric to Werkshop and Yoga Democracy.
Fabric Performance:

Quick Drying
Dry Wicking
Has 4-Way Stretch for a form-fitting experience.
The fabric is very compressive.

Opacity: Bottoms are 100% opaque!
Fabric Features:

SG logo on the waistband back
Inner waistband pocket located above the left hip. The pocket is lined with mesh and loads from the side. It's big enough for a small smartphone.
Fabric rainbow stripe detail is sewn onto the outseam of the legging.
#7 When to Wear: I like these leggings and would wear them anywhere and anytime. The rainbow stripe adds a bit of casualness to the pant. I would wear these to work out and run errands. It easily transforms between casual and performance wear.
#8 Cost: SG leggings cost $98. They have some leggings on their sales page which can cost as low as $49 per pair. You can stack my coupon code below towards your sale purchases.
#9 Gusset: SG leggings come with an H-shaped gusset similar to K-Deer and Alo Yoga's Moto Leggings. The gusset is not layered.
#10 Stitch Seam: The leggings are constructed with flat fell seams for chafe-free and form-fitting fit.
#11 UPF Protection: Not disclosed.
#12 Made in China. Designed in LA.
#13 Care Instructions: I recommend machine washing inside-out with cold water and hang dry. I hang to dry on a foldable drying rack such as this one. I would avoid tumble drying or using the iron to preserve the elasticity in the fabric.
Should I Buy Spiritual Gangster?
I like the leggings but I would not say they are my favorite. They did not seem to move around while I wore them. I did not like how stiff they felt. They also did not seem to soften up with wear. The material is very appropriate for swimwear, but not necessarily for activewear or yoga.
I DO recommend their tank tops and sweaters. I love the soft fabric and happy messages. The leggings, unfortunately, did not do it for me. I ended up returning them and swapping them out for a Spiritual Gangster sweater instead.
For similar styles, I recommend Ultracor, Purusha People, and Terez.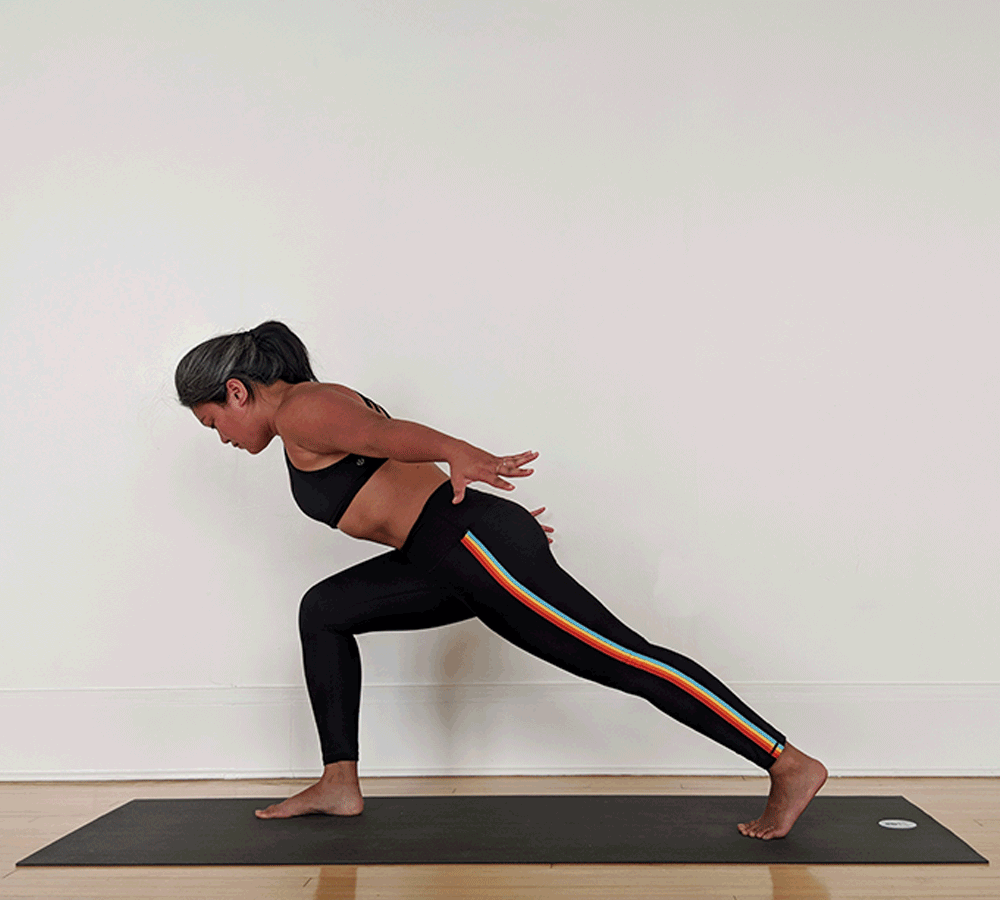 Where to Buy Spiritual Gangster
You can shop Spiritual Gangster at the following retailers:
Thank you for visiting today! If you found this encouraging or informative, please connect with us on Instagram or TikTok.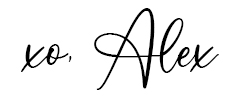 Sign up for our monthly newsletter for updates and more. We promise we won't spam you! Feel free to unsubscribe anytime.
If you're a brand and want to work with us, please visit this page to get in touch.