Reading Time:
4
minutes
Updated: 8/15/2022 | Solgaard Review: Carry On Plus Suitcase

Disclaimer: We received travel gear from Solgaard to conduct this review. As always, all thoughts and opinions are our own and 100% honest.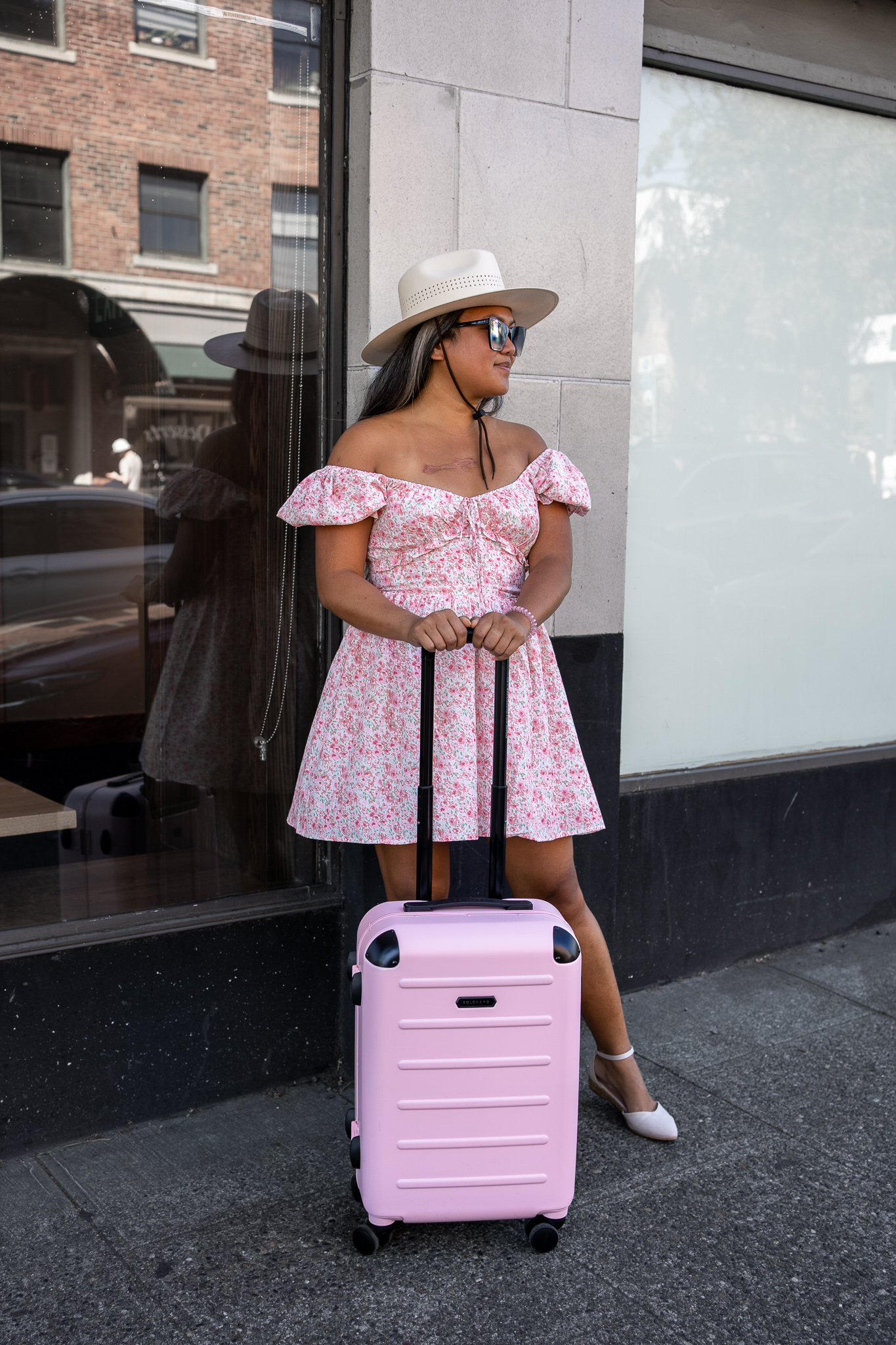 About Solgaard
Solgaard is a travel gear brand founded by Adrian Solgaard. Solgaard was inspired by his travels that he wanted to create a travel system that works.
Solgaard Review
I received the Carry-On Closet Plus to review in this article. The Carry-On Closet also comes in a smaller size that is perfect for all flights.
I love their Carry-On Closet Plus because it's 20% bigger than their normal Carry-On and can fly on most airlines I have status with (ie. Alaska and Delta).
Specs for the Carry-On Closet Plus (Larger, US Domestic size):
Dimensions: 22.4″ High, 14.6″ Wide, 9.6″ Deep | 57cm High, 37cm Wide, 24cm Deep
Weight: 8.1lbs (+ 3/4lb shelf) 9lbs total | 3.7kg (+0.4kg for shelf) 4.1kg total
Volume: 46L
Solgaard Pros
Lightweight – The carry-on suitcase only weighs 4.7 kg (7.39 lbs). Most airlines have an allowance of 12kg (26 lbs) per carry-on. My clothes and accessories typically weight 6-7 gk, so there is plenty of space for my belongings.
Hardshell Exterior – The exterior is made with an indestructible polycarbonate shell.
USB charging port that can be used with Solgaards patented power bank.
Sustainably made from 229 used water bottles (5 lbs of plastic) that were diverted from the ocean. 100% of the interior is made from recycled materials.
Includes a patented built-in shelving system. This makes it very easy to organize and see your belongings. You can unpack within seconds of opening your carry-on suitcase. The shelving system hangs from the handle when extended and is removable.
Frictionless 360-degree spinner wheels. The spinner wheels are impressively quiet and glide smoothly. There are 8 wheels to help with weight disbursement and smooth traveling.
Fully-lined Interior – Fully lined interior includes 2 main compartments and 2 zipper pockets for smaller items.
Dual Handles – Two handles at the top and side of the suitcase to easily handle your suitcase.
Aluminum trolley bar with four heights. The adjustable luggage handle can be extended to four lengths, making it great for people of different heights.
Comes in different colors. Solgaard's travel suitcases come in various colors including limited colors.
Comes with a plastic suitcase cover protector. In the event that I need or can check in my bags, the cover protector keeps my bag from getting damaged by luggage handlers. I love this protector and wish all luxury or expensive suitcases came with one. They really help with keeping your luggage safe and looking new.
Comes with a drawstring bag. The drawstring bag is great for stowing away your luggage when not in use.
Waterproof – The luggage has seals that prevent water from getting into your suitcase.
TSA Lock – Super easy to set up and keeps my belongings protected while traveling. The lock requires a 3-digit code to access.
Some carry-on styles come with a laptop pocket in front.
10-Year Warranty – Their suitcases come with 10-year warranties against manufacturer defects.
Free US shipping on orders over $100! Shipping was very fast and my carry-on arrived securely.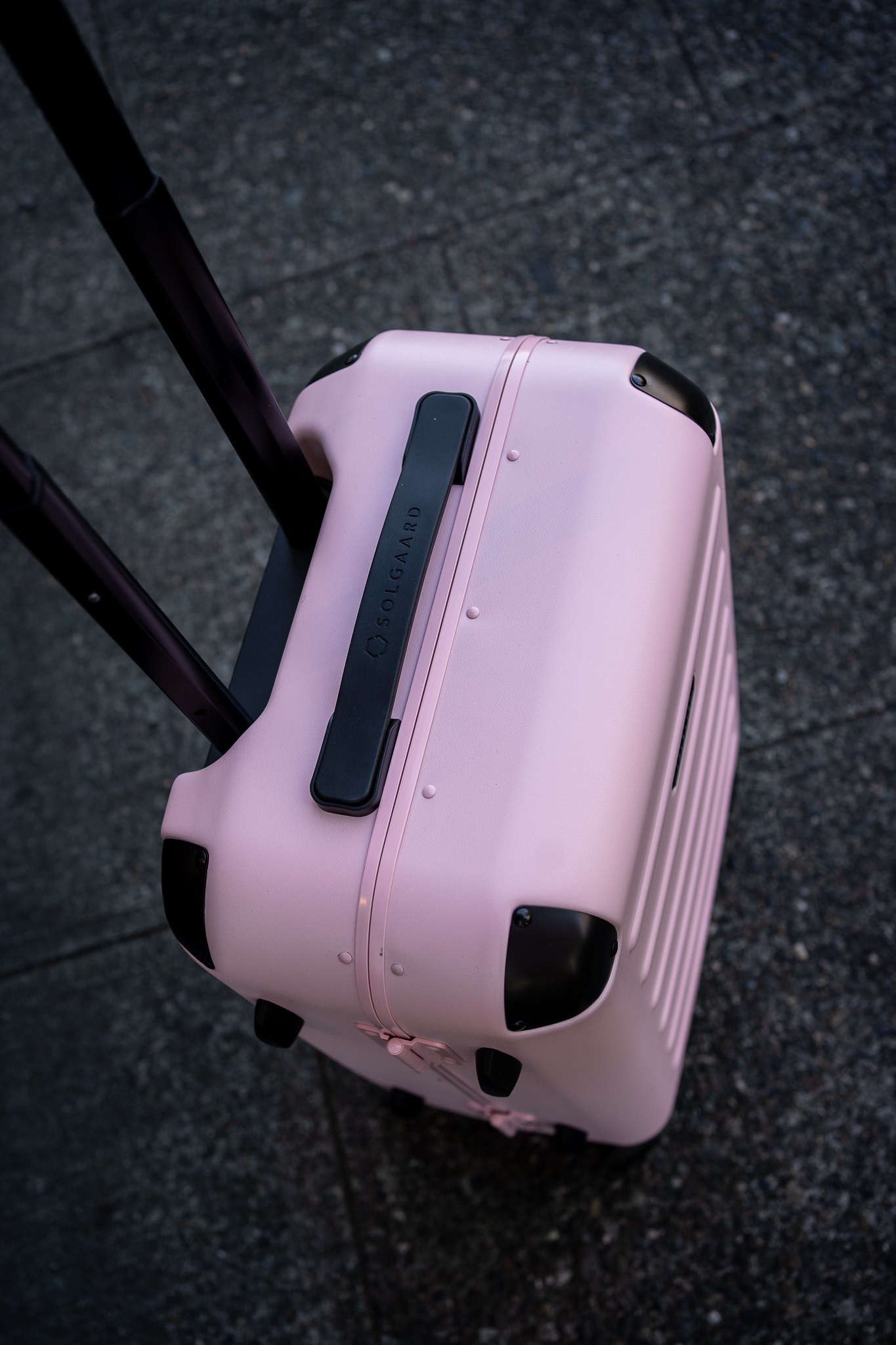 Solgaard Cons
Expensive – A Solgaard carry-on suitcase will run you $295.
Arrived with scuffs. My carry-on arrived with tiny marks and scuffs out of the factory box. I will definitely be using a suitcase cover when I need to check my bag in because the light pink shade will easily get scuffed and dinged.
Should I Buy Solgaard Travel Gear?
If you're into sleek travel gear that is SUSTAINABLE, then Solgaard is perfect.
Solgaard's patented removable storage shelves are also a great touch for those wanting an organized apparel system when they travel.
We also love that Solgaard offers their cases in fun and vibrant colors, which makes identifying your bag much easier. Check out their seasonal colors if you want something unique and colorful.
Where to Buy Solgaard
Shop for Solgaard through their website.
Solgaard sells direct-to-consumer (DTC) so that they can pass on the savings to you. It also ensures their supply chain is kept tight and their carbon footprint is kept low.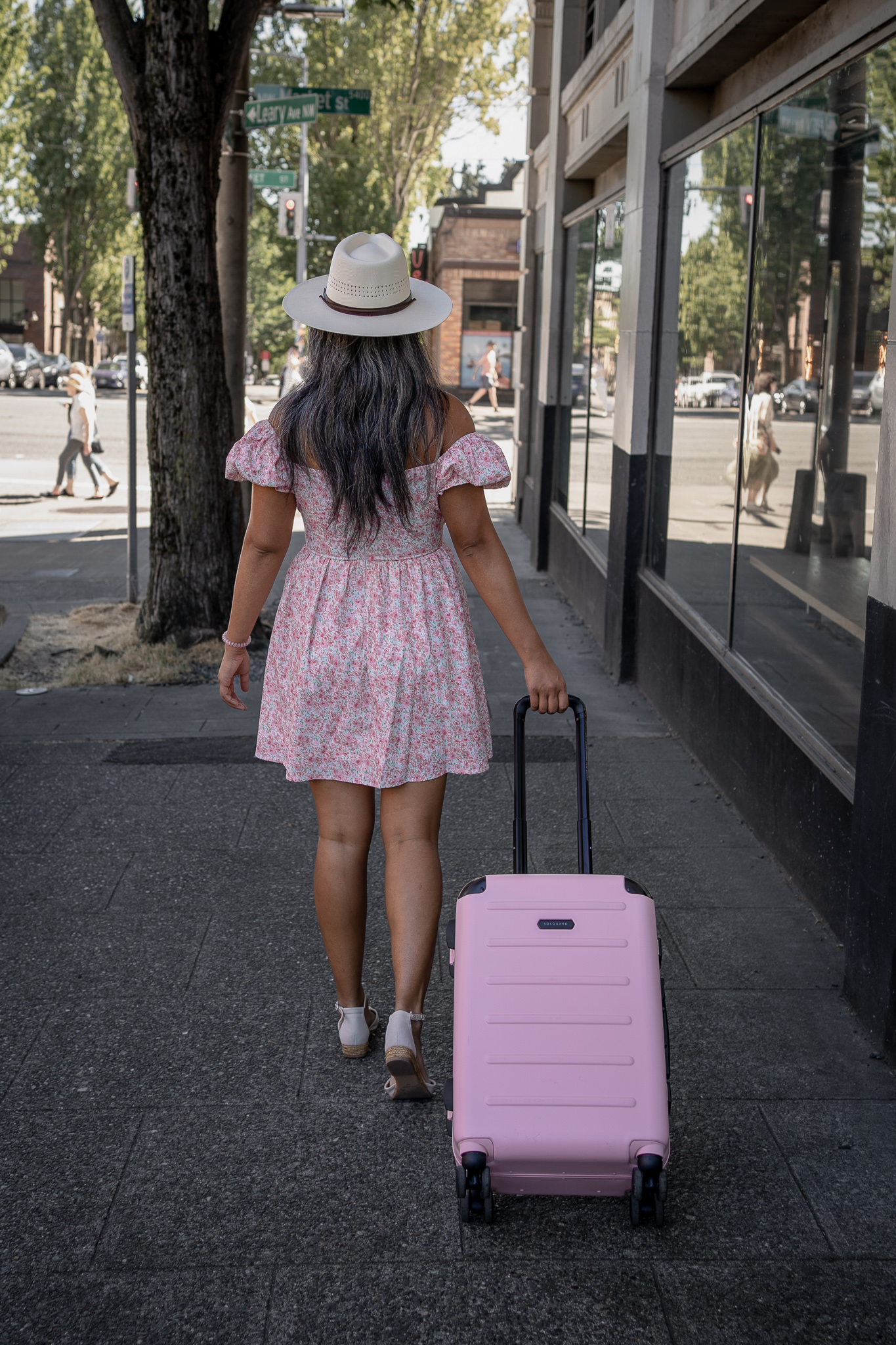 If you enjoyed our Solgaard review, you may also be interested in the following travel gear articles:
If you found our Solgaard review helpful, please share it on Pinterest. Thanks for your support!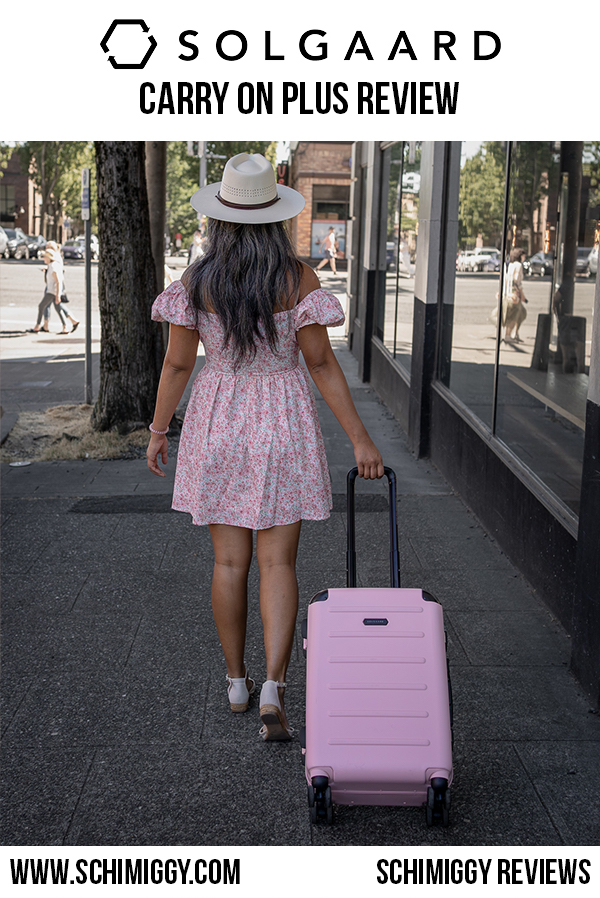 Thank you for visiting today! If you found this encouraging or informative, please connect with us on Instagram or TikTok.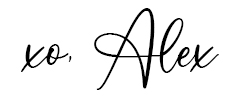 Sign up for our monthly newsletter for updates and more. We promise we won't spam you! Feel free to unsubscribe anytime.
If you're a brand and want to work with us, please visit this page to get in touch.