Reading Time:
4
minutes
Updated: 1/12/2023 | Mestiza New York Review
About Mestiza New York
Mestiza is a New York-based fashion brand for women.
The brand was created by long-time friends from college, Alessandra Perez-Rubio and Louisa Rechter Takacs, who are both of Filipino descent and use their heritage to create beautiful apparel and accessories.
The word Mestiza is representative of the two woman team and means "a woman of mixed race, especially one having indigenous and Spanish descent."
Mestiza creates timeless pieces that are influenced by their Filipino heritage and that can be worn again and again.
Below we'll share our review of Mestiza New York to help you decide whether to purchase from the brand or not.
Mestiza New York Review
I first noticed Mestiza when I was researching the Best Lemon Print Dresses for my blog and trip to the Amalfi Coast in Italy.
I read up on the company's background and immediately fell in love with their backstory and apparel.
I saw their Odette Midi Dress in Limoncello and fell in love! The dress can be worn off the shoulder and the lemon print is so adorable. I ended up going with another brand because I would not get this dress in time for my trip.
I purchased the following dresses from Mestiza:
Katherine Mini Dress ($375) – This mini dress is EVERYTHING! Love the bowtie back and the length is great for hot summer days. The fabric is very ornate but I wear it casually too. The cutout design is attractive yet flirty!
Giselle Midi Dress ($495) – Love that this dress is machine washable! Luxury dresses are usually not so I am stoked that I can save money by washing them myself. I would wash it with cold water, on gentle cycle, and hung dry. The fabric is very thick and the print is very bright and fun. The cutout design makes it great to wear during warmer weather.
Torero Gown ($595) – I found this dress on Mercari for only $80! It was super long so I ended up reselling it. The fit was great all over. I would size up in this dress.
Mesitza Pros
Sustainably Made – Pieces are made in small batches so that they produce less waste and that you don't end up accidentally twinning with someone else at your event. They partner with manufacturers that source ethically and sustainably.
Runs True to Size (TTS) – We highly recommend sticking with your actual size in Mestiza. I am typically a size 6 in US women's apparel and am currently wearing these dresses in a size 8 and there was lots of room.
Women-owned and operated.
Minority-owned – The owners are mixed race and part Filipino.
Made with high-quality fabrics. The fabrics used to make these dresses are very high quality. The material is thick, but not heavy. The fabrics have a luxurious feel to them. If you are wanting to travel with the dress, it may take up a lot of space in your luggage.
Certain dresses are machine washable. Read the care instructions prior to buying. I was stoked to see my luxury dress could be machine washed! I use a steamer to get any wrinkles out of the dress.
Free alternations on full-price purchases made through their store. Mestiza wants to ensure that each piece will fit you like a glove. Learn more.
Their Heirloom Project gives samples or excess inventory apparel to low-income youth.
Certain dresses come with pockets! I love dresses with pockets. The Giselle has pockets while the Katherine did not. Both have similar silhouettes.
Mestiza Cons
Some dresses are dry clean only. We love dresses that can be machine washed at home to save money. Some of their pieces are dry-clean only. Be mindful of that detail when you shop at Mestiza.
Expensive – Dresses will run you about $250 to upwards of $1400.
Should I Buy Mestiza New York?
Yes! If you've been on the fence about Mestiza, I hope our review cleared up a lot of questions you may have about purchasing from the brand.
Their dresses are definitely luxurious and feel and look amazing when worn. I can wear the dresses both casually and to special events. They're definitely worth investing in because they are made to last and can be passed down to future generations.
Other styles I'd love to try next include the Georgina Gown and Stephanie Bow Dress.
Where to Buy Mestiza New York
Shop for Mestiza directly from their store. Use code ALEX10 to save 10% off all your orders at Mestiza.
You can also shop for Mestiza from the following retailers:
See their complete list of retailers here.
If you found our Mestiza New York review helpful, please share it on Pinterest. Thanks for your support!
Thank you for visiting today! If you found this encouraging or informative, please connect with us on Instagram or TikTok.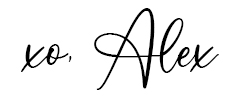 Sign up for our monthly newsletter for updates and more. We promise we won't spam you! Feel free to unsubscribe anytime.
If you're a brand and want to work with us, please visit this page to get in touch.