Reading Time:
3
minutes
Updated: 6/2/2022 | How to Make DIY Hat Wall Tutorial
We're here to solve a problem for many hat lovers!
We used to stack our hats on our side table and sift through our pile when we needed them. Sometimes I would forget that I owned certain hats because I could not see them.
Enter, the concept of a hat wall!
A hat wall allows you to hang your hats so that you can see them. It also adds some aesthetically pleasing decor to any room.
We eventually learned how easy it was to hang hats from your wall.
Related: Hat Hacks Hat Lovers Need to Know
Below we'll explain a few ways you can easily create a hat wall at home. We'll also show some examples of how it can improve the look of your living space.
How Do I Hang My Hats From a Wall?
Use Wall Hooks or Pegs
Create a hat wall with the use of these adhesive wall hooks I found on Amazon. They hold up to 22 pounds and the hook is large enough for any hat to fit, even ones with curved brims.
I like using adhesive hooks because they don't require drilling and protect your walls in the event you need to reorganize or move.
You can also use wall pegs, but they typically require some drilling and can cause unsightly holes in your walls. They do, however, make plenty of wood and metal wall hooks to match your aesthetic at home.
I want to mention that you should avoid Command wall hooks. I tried to make a hat wall with these and failed miserably. The adhesive would not stay on my wall and my hats and hooks kept falling off.
Use a Coat Rack Bar
Hang your hats from a wall coat rack bar. This method requires drilling and a bit of installation.
But what is awesome is that you can also use the coat rack to hang your coats and handbags too.
Use an Accordion Rack
An accordion rack is similar to a coat rack bar but it expands and contracts. It's just another way to hang your hats, coats, and more.
It looks more rustic and can be great for small spaces.
Check Out Etsy for Wall Hat Hanger Ideas
Etsy has some super creative and cute hat-hanging solutions.
We love this macrame wall hat hanger and this much simpler wall hat hanger.
When you shop Etsy, you're also supporting small businesses.
How To Make A Hat Wall Tutorial
Onto the nitty gritty! Here is our super easy four-step tutorial on how to create a hat wall using adhesive hooks!
Step One
Lay your favorite hats on the floor and arrange them to find the best layout. You can choose a symmetric layout in rows and columns, or create a cluster with most hats in the middle.
Step Two
Clean your wall with a damp cloth and allow it to dry.
Step Three
Use a pencil and measuring tape to mark where you want your hooks attached to your wall.
Step Four
Stick your adhesive hooks onto your wall in the areas where you've marked your hat wall layout. Don't be afraid that your hats won't line up, because they won't. Brims are typically different widths.
If you're going for a cluster layout, start at the top and work your way down.
Tips For Creating the Perfect Hat Wall
Try to hang similar sized hats when possible. If you have a lot of varying sizes, you may want to go with the cluster approach.
Line the top of the hats up so that they're even. Your hooks or pegs won't be perfectly level since the brim of hats will vary in width.
Clean your hats often. It can get pretty dusty if you haven't worn your hats in a while. I use a handheld vacuum to clean my hats of any dust.
If you have a mirror, consider hanging your hats around your mirror.

Leave about a 10cm gap between each hat on the wall.

Ensure the colorway is simple and matches the rest of the room.

Create your hat wall in any room. Don't believe that fashion is not limited to the bedroom.
If you found our guide on how to hang hats from a wall helpful, please share it on Pinterest. Thanks for your support!
Thank you for visiting today! If you found this encouraging or informative, please connect with us on Instagram or TikTok.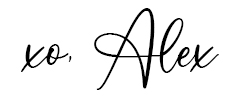 Sign up for our monthly newsletter for updates and more. We promise we won't spam you! Feel free to unsubscribe anytime.
If you're a brand and want to work with us, please visit this page to get in touch.