Reading Time:
7
minutes
Updated: 5/14/2020 | How to Stay Safe and Save Money During Quarantine
The Coronavirus pandemic has changed how we go about our daily lives. More consumers are staying in to maintain social distancing and prevent getting infected by COVID-19.
Even business owners of restaurants and retail shops have changed their business processes to weather the storm. Many retailers and restauranteurs are offering free shipping and delivery, moving a lot of their services online and even accepting other credit card and gift cards as forms of payment.
Here is our list of favorite online and delivery businesses to help you stay safe and healthy while still be able to dine on delicious food and amazing beverages.
And remember that this is all temporary until we BEAT the coronavirus. So…#STAYTHEFUCKHOME with us!
Table of Contents
Food Delivery Discounts and Coupon Codes
Local restaurants are suffering from the outbreak as well, but are participating in online food delivery services to try and stay open for business during these uncertain times.
Ultimately, we recommend ordering online to pick up. This will help your local restaurants make the most of their income during quarantine. However, if you need to get your food delivered contact-free, please consider these delivery services.
Grubhub: If you're a new customer, use this link to save $5 off your first order.

You can try Grubhub+ free for 14 days and get unlimited free delivery on orders of $12 or more, as well as $10 back for every $100 spent during your trial period.

Postmates: New customers get $25 in free delivery credit when you sign-up with this link.

Postmates will be providing medical care and paid sick leave for their workers during this time.

DoorDash: Use this link to save $15 off your first order.

Like Postmates, DoorDash will be helping its drivers with paid sick leave and medical care.

Seamless: Grubhub's sister brand (the platform is identical to Grubhub) also delivers food to your doorstep.

Use this link to save $5 off your first order.

Uber Eats:

Use code FPITQ to get credit towards your first order or ride.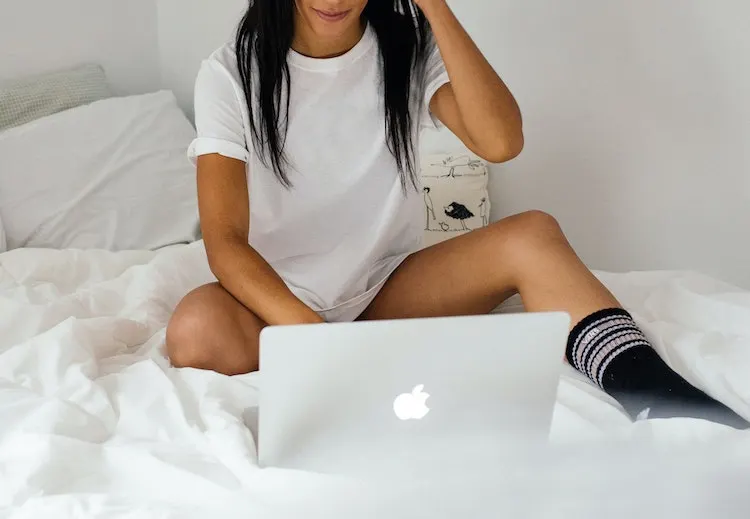 Beverage Delivery Discounts and Coupon Codes
Wine Insiders: Get a case of wine delivered directly to your doorstep. We've gotten at least 2 boxes with Wine Insiders and have yet to be never disappointed in their selection offered. Use this link to save $25 off your first $50 box.
Drizly: Alcohol delivery service that delivers within 60 minutes. Get $5 off your first order with this link.
Saucey: If you want beer, wine, hard seltzers, and all other alcoholic beverages, you can try Saucey. Use this link to save $10 off your first order.
Grocery Delivery Discounts and Coupon Codes
Get all your groceries delivered to you, fresh and ready to cook or eat.
ButcherBox: If you need meat, ButcherBox is the delivery service for you. Right now there is a waiting list, so sign-up and receive deals and an invitation as soon as a spot becomes available.
Crowd Cow: Get sustainable meats and proteins delivered to your doorstep. Use this link to save $25 off your first order at Crowd Cow.
eCreamery: Send craft ice cream and gelato flavors to your doorstep or to friends and family as a gift!
Fresh Direct: Save $25 off your order of $99 or more with code SPRING25 at this organic grocery service.
Full Circle Farms: Get seasonal produce and other farm products such as jams and olive delivered to your doorstep. Use code EATFRESH40 to save $10 off your first 4 boxes.
Factor75: Get healthy, delicious and already prepared meals delivered to your doorstep. Save $40 off 2 weeks of meals with code TB40. They also have a hero discount for teachers and first responders.
Great Low Carb Bread Company: Love bread but need one that works for you? Choose from their gluten intolerant or low-carb options. Save 5% off orders $50+ with code MARCH2020SAVINGS.
Gringo Bandito: Buy delicious hot sauces made by Dexter Holland, lead singer of The Offspring, shipped to your home. We love the tangy green sauce that goes on just about anything. You can buy the sauces on Amazon.
Imperfect Foods: Delivers produce and meat to your door. They work with farmers to divert waste from landfills, and pass on these savings to consumers like you and me! Use this link to save $10 off your first order. Your discount will show up once you complete the registration process.
Italian Online Store sells an assortment of Italian goods. Find authentic ingredients for your pasta dishes and more from this online Italian grocer.
Stonewall Kitchen: Stonewall Kitchen offers a wide range of products from pantry staples and bundles which help you save even more. Save $20 off your first order when you sign-up here.
Thrive Market: These guys offer healthy groceries, so if you're on a specific diet or have allergies, you can shop by gluten-free, keto, organic, soy-free, and more. Use this link to save 25% off your first order.
Vitacost: This service offers a ton of groceries and even vitamin options. Sign-up for the emails and get a coupon code for 20% off.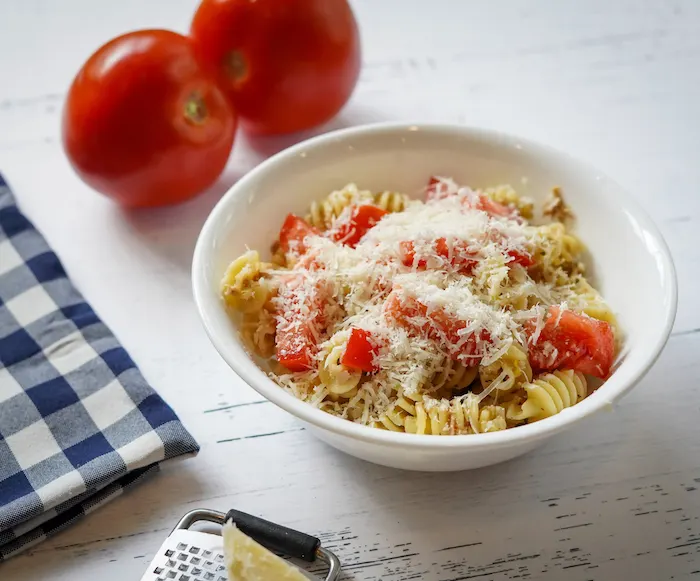 Pet Food Discounts and Coupon Codes
Farmer's Dog: Get freshly home prepped meals for your dog delivered to your door. Use this link to save 20% off your first order.
GroceryPup – Get everything you need for your doggos delivered to your doorstep. Use this link to save $25 off your first order.
Ollie – Get dog food specifically tailored to your dog's breed and age. Enjoy 50% off your first box.
Meal Prep Discounts and Coupon Codes
If you're staying in but still want to stay healthy, food meal prep sites are a great way to have groceries delivered to your door. All you have to do is cook the food on the stove or microwave.
Other Ways to Shop Online and Save
You can get groceries, toiletries, and stock up on everything in between at these retailers.
Where to Buy and Resell Used and New Products Online
Secondary marketplaces are a great way to sell and buy things you need during quarantine. You will find what you need for much cheaper than other retailers. Buyers will also typically provide free shipping or you'll have to cover the cost.
Below are our favorite stores to buy and sell! We also listed them in order of preference.
If you decide to meet in person, make sure you're wearing gloves, staying 6 feet apart and opt for digital payment options like Venmo, Paypal or Facebook Pay.
Related: Where to Buy and Resell Unwanted Items
We will continue to update this page as we find more of the best resources for you to shop online and save. Keep checking back for more food and beverage deals. And remember to stay safe and healthy!
If you have Stay Safe and Save Money deals that we are not aware of, please send us a message and let us know! We'll get it added right away.
Did you enjoy our post on discounts and coupon codes for food and beverage delivery? Please share it on Pinterest! Please Stay Safe and Save Money!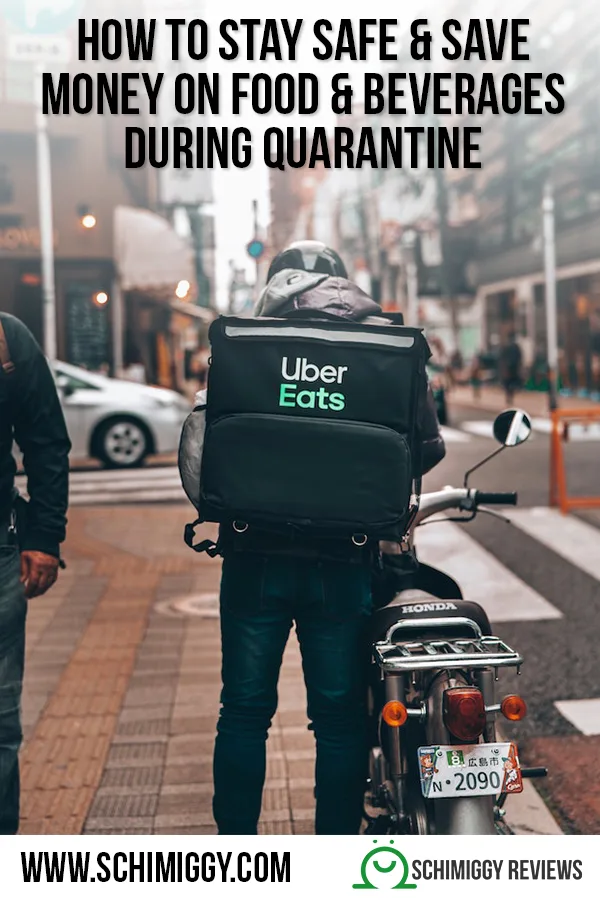 Thank you for visiting today! If you found this encouraging or informative, please connect with us on Instagram or TikTok.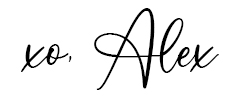 Sign up for our monthly newsletter for updates and more. We promise we won't spam you! Feel free to unsubscribe anytime.
If you're a brand and want to work with us, please visit this page to get in touch.