Reading Time:
6
minutes
About Bebot
Bebot's full name is Bebot Tran-Thomas-Nguyen. Bebot is a chihuahua minpin mix. Her name is pronounced beh-boat.
Bebot's Nicknames include: Beboosk, Bebooskie, Bebbly, Bebutt, Beebz, Bebiskiebooboo, Baby, Steenky, Beboo, Lil Sugar (her cousin Chloe was Big Sugar), Grandma, Abuelita, Bebelt, Bad Boy, Buhbeesk, Bubbett
Her name was Bella when I first got her. I wanted something synonymous to Bella (which means beautiful girl in Italian) and at the time the song Bebot by the Black Eye Peas was pretty popular. I ended up naming her after the song, Bebot! Bebot is the Tagalog (Filipino language) word for babe or hot girl.
I got Bebot when she was only 3 months old in May of 2007. She was the size of a hot dog and bun. Her original owner did not want her because she did not have floppy ears. And because of that, I got to become Bebot's new mommy!
Bebot can be best remembered by her Instagram account.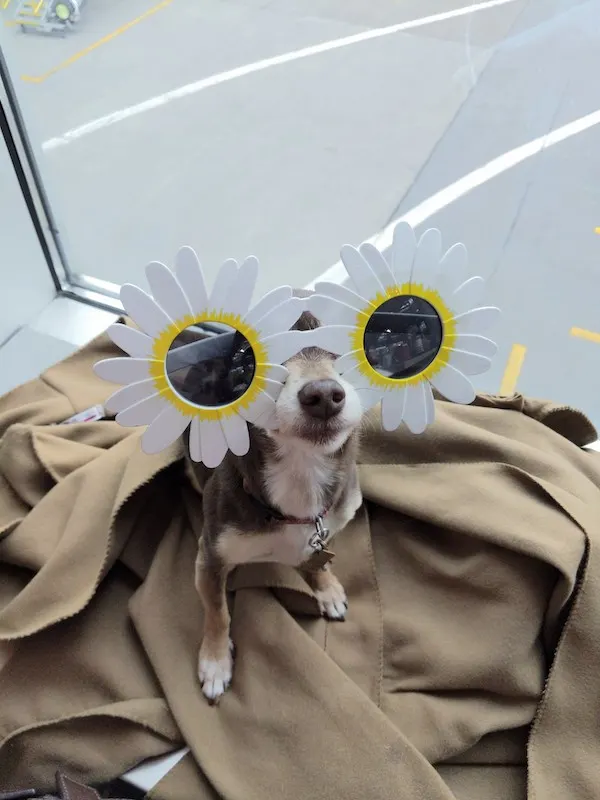 What Makes Bebot Special
Bebot once jumped off a cliff when we went to our friend's home. He lived in a condo building that was built next to the cliff and they left this huge gap and created a bridge from the street into the condo building. She jumped once into the bushes and then again into the gap. We thought she was dead. Instead, her fall was broken by a bunch of muddy leaves that existed on ground level in the gap. We had to break a window screen and I had to hang from the window to retrieve her. Her paws were muddy but she was at least safe and alive. I wonder what was going on in her mind as she descended into the abyss. She is like a cat-dog with 9 lives.
Bebot was run over by a bicycle at Huntington Beach and SURVIVED. What a badass.
Bebot had to go to the vet once because she ate vomit with alcohol in it. Doh.
Bebot jumped out of my car window one time to attack a dog on the sidewalk.
Bebot loved eating. Her favorite things to eat were pizza, pasta, cha lua (pork sausage), banh mi, turkey, and chicken. She also liked dog food but not as much.
Bebot is well-traveled and has been to 22 states.
Bebot liked dogs that leave her alone and don't bark.
Bebot hated when dogs sniffed her butt.
Bebot peed on carpets and rugs. It was very annoying.
Bebot has hiked Lake 22, Bridal Veil Falls and Lake Serene, Cherry Creek Falls, Twin Falls, Lost Dog Park, Discovery Park, Rattlesnake Ledge, third beach, Grand Canyon, and Abiqua Falls.
Bebot has been to Mary's Club (strip club) in Portland, Oregon.
Bebot visited all the Bourbon Street bars in New Orleans and was in Louisiana for New Year's. She even went into a Dr. Who themed bar on Algier's Point.
Bebot has attended ABGT 250.
Bebot loved to get contact high. She would stay with her auntie and uncle and get high in their basement and become a dog belt. We called her Bebelt.
Bebot did not like wearing clothing.
Bebot loved hearing me play the guitar. She would doze off as soon as I started strumming.
Bebot loved kayaking, boating, and SUP boarding.
Bebot loved camping and using a camping chair as her hammock.
Bebot loved eating cat food.
Bebot loved sleeping behind my knees, against my butt, and in my armpit. As she got older, she would do this less and just sleep in her own bed.
Bebot loved basking in the sun and will change her position to follow the sun.
Bebot loved riding in the middle console of the car. I called it her surfbort.
Bebot loves the beach but hates water. When she was 5 months old, she ran towards the beach and the wave knocked her down. She never ran toward the water ever again.
Bebot loved chasing geese and squirrels.
Bebot went to her first party at 3 months old. She's been to many parties thereafter. She was my party animal.
One of Bebot's favorite places was Larry's parent's backyard. There are steps in the back that were not shaded, so she sat there with her eyes shut basking in the sun. Larry's mom would go out there and sit with Bebot and enjoy the sun together.
Bebot has flown first class at least 5 times.
Bebot loved sitting on laps. She'd bark at you when you'd enter and then take over your lap after you're seated.
She does not like hats of any kind. She didn't mind my hats though.
Bebot loved chillin' in backpacks and tote bags. She would sit or lie down inside and just hang out for hours.
Bebot loved sniffing plants. She would sniff all the plants on the block before coming back inside from her walk.
Bebot hated the rain. If it were raining outside, she would go outside to do her business and immediately retreat indoors.
Bebot hated getting her nails cut and taking showers. She would give me shifty eyes and tremble when I mentioned the phrases "cut your nails" or "take a shower."
Bebot lived with Larry and me for the majority of her life, just shy of 11 years with Larry and 15 years and 10 months with me.
Bebot would instantly fall asleep when I would say, "Goodnight, Bebot" in my mommy voice. I said goodnight to her one last time at the vet as she was fading.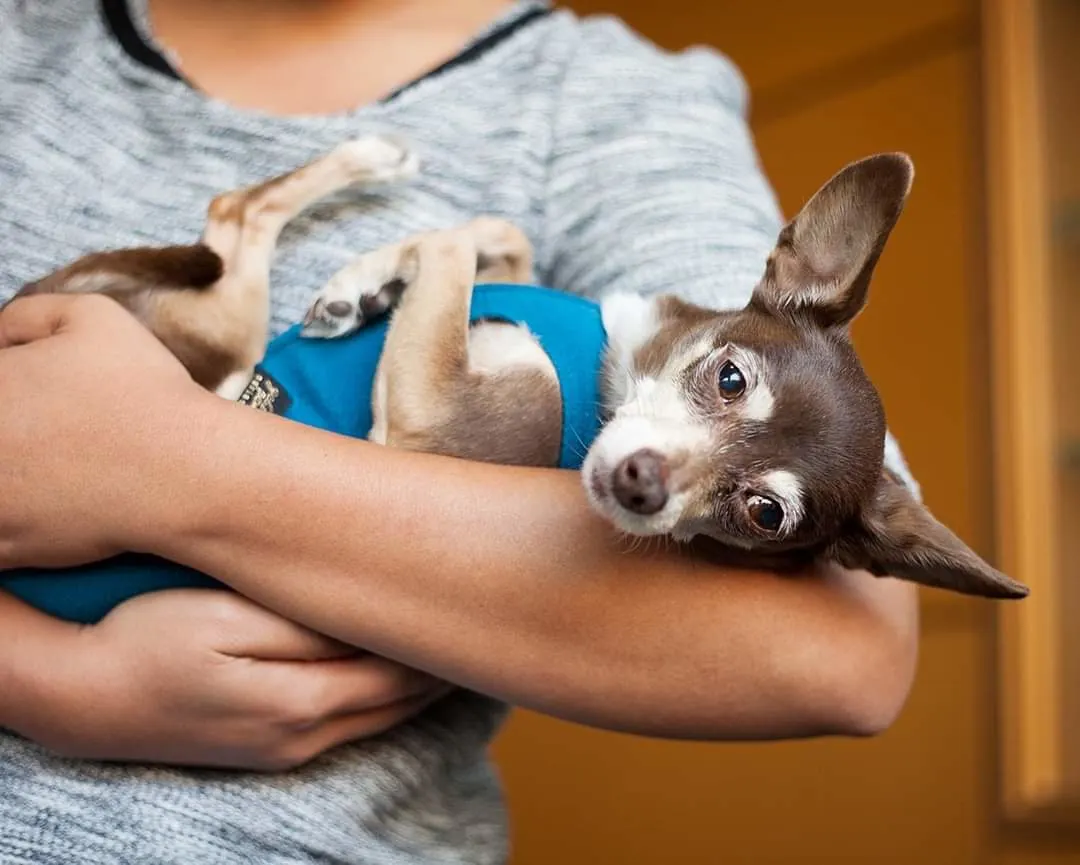 View this post on Instagram
Bebot's Final Day
Bebot finally passed away on April 5, 2023. We took her to the vet because she had not been eating for the past two days. She weighed in at 3.6 pounds when she normally weighs between 6 to 6.5 lbs.
She had also been lethargic and had trouble walking. She was stumbling for about two months before everything went downhill. We tried to feed her everything, including human food. When she declined her pizza (one of her favorites), we knew it was time to take her to the vet and possibly say goodbye to her.
The vet administered a blood panel and we found out she had kidney failure and it did not make sense to keep her alive and continue treatment. It would be expensive and probably not help her much at her age.
We made the decision that evening to euthanize her. She kept breathing until they administered the 2nd dose and she passed away with us by her side.
She passed away at 16 years and 2 months of age.
Until We Meet Again
I love you so much, Bebot. You were such a good girl and I can't imagine my life without you.
You will forever be my doghter. I am so honored to be your mom and look forward to the day when we're reunited.
Please enjoy all the sunshine in doggy heaven and hope you're sitting by Grandma's side and playing with your cousins.
Love you always, Mommy
If you have a memory with Bebot that you'd like to share, please write it in the comment section below. We'd love to read it.
---
Thank you for visiting today! If you found this encouraging or informative, please connect with us on Instagram, Youtube, Pinterest, Facebook or Twitter. We'd love to meet you!
Sign-up for our monthly newsletter for updates and more. We promise we won't spam you! Feel free to unsubscribe anytime.
For more fitness fashion discounts and offers, please visit our Fitness Instructor Discounts + Brands Directory or favorite brands coupon codes list.
If you're a brand and want to submit a product for us to review, please use this form to get in touch.
This site uses affiliate links. Clicking on or purchasing via an affiliate link may result in commissions for us which help keep the content flowing and lights on at Schimiggy Reviews. You may read more about this in our privacy policy.