Reading Time:
2
minutes
Updated: 12/7/2022 | Floral Prom Dress Tips
Choosing the right dress for prom is never easy. The majority of modern proms adopt a more liberal approach to the types of dress that can be worn. This makes it easier to wear a dress you're comfortable in and expresses your personality. But, it also opens up the options and means there are hundreds of dresses to choose from.
Just click here to see some of the amazing options on offer. You'll be glad you started looking early as you'll want to scroll through all the dresses and probably try several of them on.
It's worth noting that many young women still love the idea of prom in a floral dress. It's feminine and remains stylish year after year. If you're considering a floral prom dress then you need these 5 tips to successfully wear it.
#1 Choose a Pattern
You have probably been dreaming about prom for many years and may already have an image in your head of what your perfect prom dress looks like. But, whether you do or don't, take a moment to consider the type of floral pattern that appears in your dress dreams.
Are you a fan of large flowers? Perhaps, you prefer climbing vines or a dress wrapped in petals.
There is no right or wrong answer, you simply need to consider what type of floral dress you picture yourself in. It will allow you to narrow your search and help you find the right dress.
#2 Do You Want Something Attention Grabbing?
It's common at prom to want to be noticed, perhaps even the centre of attention. If that is your preference then you'll need a plain dress, ideally pale, covered in large bright flowers. This guarantees everyone will look and providing you wear it with confidence you'll look fantastic.
#3 Add Some Contrast
Floral prom dresses ensure you catch the eye of everyone else in the room. But, if you want to mix it up a little and maintain a little mystery and fun, opt for a part floral dress. Have a long flowing floral skirt and pair it with a plain, but boldly coloured top.
It creates a nice balance and stills allows you to show your fun side.
#4 Consider Your Body
A floral dress is a great choice for all types of bodies, whether petite or not. But, you do need to consider the flower sizes. If you're petite a dress with large flowers is going to swamp you. You'll need to stick to smaller blooms.
Of course, larger body frames can handle larger flowers, they'll flatter your curves and help you look stunning.
#5 Accessorize Your Dress
Every prom dress needs accessories, even a bold floral dress. Floral patterns allow you to both minimize the accessories and embellish yourself with matching colors and textures. A sparkling pair of earrings, a matching necklace, and perhaps a floral hair accessory can complete the look perfectly.
Thank you for visiting today! If you found this encouraging or informative, please connect with us on Instagram or TikTok.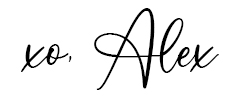 Sign up for our monthly newsletter for updates and more. We promise we won't spam you! Feel free to unsubscribe anytime.
If you're a brand and want to work with us, please visit this page to get in touch.