Reading Time:
9
minutes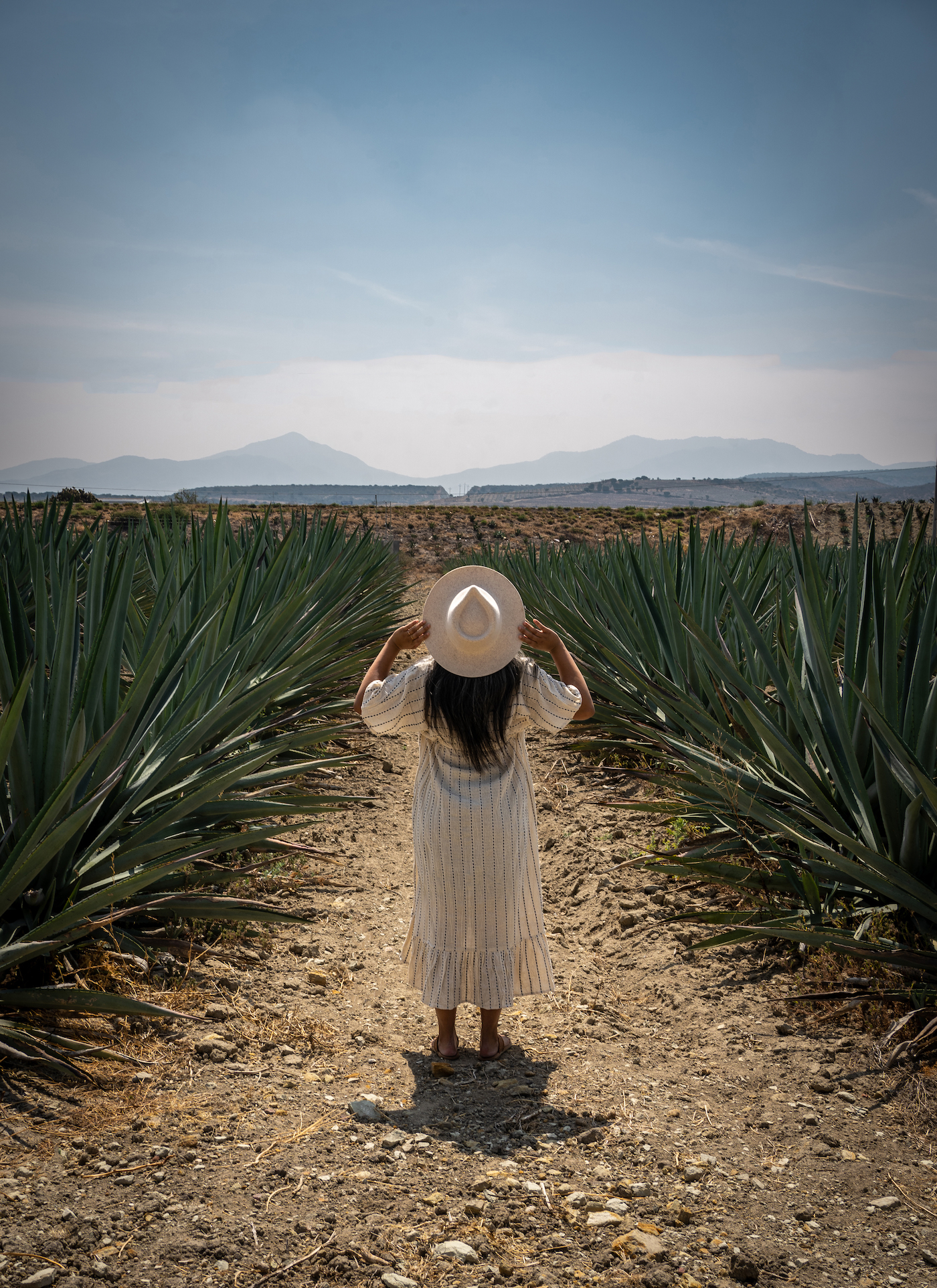 Many female travelers, including experienced ones, worry about their safety. When traveling, the thought of something going wrong can always be in the back of our minds. You might get sick, injured, or even lost. For many women, the thought of solo traveling is too risky and dangerous.
There is no doubt that traveling alone can make you a target. Your family and friends may even hold you back and discourage you from traveling.
Oftentimes, successful solo travelers rely on their "street smarts." But what if you're not blessed with this skill?
Luckily, there is a lot women can do to ensure their safety when traveling solo. Below we'll share some solo female travel safety tips to help prepare and give you the confidence you'll need to solo travel anywhere you want to.
If you're traveling with cannabis, you may not be sure whether you'll get into trouble for carrying your pure sativa strains seeds.
Top Solo Travel Problems
Some of the biggest problems female travelers may experience include:
Street harassment – People catcalling, people trying to force you to go on dates, pay them attention, or follow them elsewhere.
Staying safe while going out late at night.
Having to be aware of your belongings and surroundings at all times.
It's a lot to worry about and a combination of these can be exhausting.
How to Stay Safe as a Solo Female Traveler
How to Deal with Street Harassment
One of the biggest issues I've experienced is men harassing me to go on dates with them or pay them attention. While the best policy is to ignore them or FIRMLY tell them you're not interested, sometimes it doesn't work. The perpetrator may end up stalking or pursuing you to make you feel uncomfortable, to give in, or worst.
Here are some ways you can avoid or end street harassment:
FIRMLY tell them "NO." Usually a perpetrator will understand and just move on but in the event that they do not, follow the next steps to stay safe.
Try to stay in an area with lots of hotels and stores. Hotels often have a concierge and security that can help keep you safe while the perpetrator is sent away. If someone is stalking you, walk into a hotel or store, ask for help and wait there until the perpetrator is gone. Many people are willing to help people in distress. Take an Uber or taxi home if you do not feel comfortable going home on foot afterward.
Make friends and travel in groups. Solo travel doesn't mean you have to remain solo. Oftentimes, solo travelers will meet friends at local establishments, in hostels, or even in online travel groups. Try to do meetups, meet people, and keep one another safe.
Ask for help! Don't be afraid to ask for help. Flag down someone on the street and explain their situation to you. Draw attention to the perpetrator so they have no choice but to back away.
Have the local emergency phone number added to your cell phone in case something goes wrong. You never know when you'll need it.
Many women are afraid to escalate or become aggressive towards men because they fear how men would retaliate, but sometimes that is necessary to fight for your life. Engaging in a defensive stance and becoming loud and assertive may help save yourself and others. Most perpetrators will back off, but just have alternative solutions if this does not work. Brandishing pepper spray or a taser gun (if you have it) may also help ward off perpetrators.
How to Stay Safe when Going Out Late at Night
Just because you're solo traveling, doesn't mean you shouldn't stay out late. There are ways you can stay out late and safe at the same time.
Here are ways you can stay out late and not worry:
Let friends and family know where you're going. This is helpful in letting your family and friends know your last whereabouts so they can help authorities track you down if you go missing.
Make friends and travel in groups. Solo travel doesn't mean you have to remain solo. Oftentimes, solo travelers will meet friends at local establishments, in hostels, or even in online travel groups. Join meetups and discuss ways in which you can keep one another safe.
Practice assertive body language. According to research, the biggest indicator of a woman's likelihood to be raped or mugged is the way she walked and carried herself. What she wore, her age, etc. didn't matter nearly as much at all. Women who walked slowly, or who had passive body language were the biggest targets. Assertive body language can look like a few things; walking quickly, having your shoulders back and chest out, standing tall, scanning the streets and room for potential threats, good eye contact, speaking in an assertive manner, and not looking down at your phone.
DO NOT take drinks or drugs from anyone. It's hard to trust people nowadays, and even those who may seem trustworthy may not be who they really are. Always buy your own drinks and always keep an eye on it.
Know your limits. If two drinks are your limit for the night and stick to it. Avoid getting drunk or wasted in places that you're unfamiliar with. There may be no one there to help you.
Leave your valuables at home. Only bring what you need. Valuables will only attract thieves and trying to recoup things you need to travel may become more of a headache than you think.
Plan your exit. Once you're done with your session of nightlife, plan how you'll get home. We recommend taking a taxi or Uber and only taking public transit if you know where you're going and you're not doing so alone.
And if you're going to hook up with someone, be sure you have an exit plan. This can be a phone number to a taxi company, a rideshare app, a working cellphone. Don't let them take you anywhere without cell service. Have a good understanding of where you are at all times.
Be Aware of your Belongings and Surroundings
Being aware of your body and surroundings is very important. Always use your instinct to gauge how a place looks and feels and how the locals may be responding to you.
Appearing dominant in any setting can make you feel safe and also let others know that you are alert and aware of any potential threats. Making eye contact is one of those simple things you can do to appear alert. Being "on-guard" will help you escape and prevent many uncomfortable situations. It may be overwhelming and unnatural at first but may be what ends up saving you and others in the end.
In terms of belongings, leave valuables at your hotel, hostel, or Airbnb. Use a lockbox if you have it. And always have digital copies just in case.
Try not to leave your purse or backpack open, as you can easily be pickpocketed in busy areas such as the train station or plazas. When you're in crowded areas, flip your backpack to the front of your body and hug it tight as you peruse. Wear theft proof gear to conceal your belongings that you need to bring with you.
Don't let bags hang loosely from your body. Don't ever leave strangers in charge of your stuff, or in charge of anything valuable. Always travel with luggage locks.
Bring a bicycle chain and lock and lock your suitcase to a solid item in your room if you're staying anywhere questionable. Do not allow anyone to be responsible for your belongings except you. Be extra careful in places like train stations, metro stations, bars, clubs – anywhere where there are large groups of people.
Research Your Destination
Experts and experienced travelers know that safety precautions are crucial when making a trip. Research helps you understand your destination, including the expected risks and dangers. This information allows you to prepare appropriately and enjoy a completely safe vacation.
You can check out details about the destination online or read reviews from other female travelers who've been there before. Also, ask questions on social media travel groups and forums.
Your research should include the current political status in the country, weather/natural disasters, scams, cultural norms, and unfavorable areas.
If you're a newbie, start with baby steps to experience how to travel alone safely as a woman. For example, if you're visiting Seattle or a similar city, find a complete guide to help you navigate the area.
Once you're comfortable, check out the neighboring states, cities, and towns. Join small touring groups before trying it alone.
Plan With Your Safety in Mind
How you prepare is essential in determining your safety during solo travel. Do the following before taking the trip:
Get a tracking app to let your loved ones know your location. Google Maps is a popular option. Remember that some places in some countries (off road areas in Albania, for example) may not accurately share your whereabouts.

Ensure your devices have a full charge to maintain communication with other people. You can also invest in a power bank to charge your phone to continue using the tracking apps.

Ensure you have a

stable internet connection

to prevent issues such as getting lost. A strong signal will help if you need to call for help or get directions. Buy a local SIM card for easier communication.

Back up your mobile device to the cloud to ensure you don't lose your data if the phone gets lost.

Inform the local embassy of your whereabouts when you get there. It'll be easier to contact you if there's a serious security issue and you require evacuation.

Keep your documents safe. Make copies of your driver's license, travel insurance, booking papers, and passport. Extra records will save you if the originals are lost and you need to report them.

Saving a copy in your email is a good tip for travel-alone women. If you lose the documents, you can retrieve one online.

Leave details of your whereabouts with a close friend or family member. Let them know the places you wish to visit to ensure someone can trace you if there's an emergency.
This information is also helpful when something happens to a loved one and someone needs to reach you.
Leave your passwords for your devices and social media accounts with a trusted loved one. If you disappear, they can access them and trace the last time you were active online and potentially your whereabouts.
Learn and Avoid Scams
One of the best tips for solo female travelers is to keep away from scams.
Popular scams may include:
Local guides insist on taking you to places you may not be familiar with. Some of them can end up putting you in

dangerous situations as a woman

or forcing you to do things outside your budget or comfort zone.

Some locals can also inflate taxi payments or restaurant bills once they realize you're a tourist.

Ensure your credit cards are safe. Some thieves can steal or take pictures of them to use illegally.

Make sure you purchase tickets, licenses, and products from official ticket offices. Otherwise, you may end up buying fake ones and end up losing money.

Scammers use distractions to try to make you vulnerable to theft. This activity can include staged tripping or bumping into you and forcing you to let go of your belongings and then snatching them.
Related: Stories of Scams from Around the World
Avoid Being a Target
It's safe to travel alone as a woman, provided you take the necessary safety measures. Conceal your valuables and wear gear that is pick-pocket proof.
Avoid listening to music on your earphones while walking around, as you may not be alert to what is happening around you.
Ensure you are dressed appropriately to avoid issues with the locals. Some cultural norms may have problems with some clothes and cause problems. For example, in Turkey, women often cover their legs and shoulders and wear a headwrap when entering religious buildings and mosques.
Traveling with cannabis or other drugs is never advisable. You'll likely fall under federal jurisdiction even if you're flying between two weed-legal states. Those laws ban anyone from carrying marijuana, even in small amounts. Unfortunately, there aren't any gray areas on these legalities.
To stay on the safe side, purchase some buds locally when you arrive at your destination. Search for the best place to buy cannabis seeds online rather than sourcing them from an unfamiliar vendor.
Use Social Media Sparingly
Carefully posting your whereabouts is one of the best tips for traveling alone as a woman. Avoid going live or posting in real-time. Wait until you get to place with reliable WiFi in a safe setting before posting on social media.
And if you want to arrange to meet a friend you've met on social media, ensure it's in a public place where you can both be safe. Inside coffee shops or restaurants are a great place to meet.
Final Thoughts
Over time as you travel and experience more, you may learn how to be more street smart.
The thought of solo traveling as a female may send shivers down your spine. Things can always go wrong, but if we make ourselves aware and always prepare for the worst, we can have one of the best solo traveling experiences ever!
With proper safety tips, you can tour the world alone without putting yourself in danger. Research your preferred destination to understand the people's culture, politics, bad areas, and scams.
Minimize risks by avoiding being a target, using social media wisely, buying products from genuine sellers, and ensuring all your documents are safe. Downloading tracking apps or using Google maps can help your loved ones to know where you are.
If you found our post on how to stay safe as a solo female traveler helpful, please share it on Pinterest. Thanks for your support!
---
Thank you for visiting today! If you found this encouraging or informative, please connect with us on Instagram, Youtube, Pinterest, Facebook or Twitter. We'd love to meet you!
Sign-up for our monthly newsletter for updates and more. We promise we won't spam you! Feel free to unsubscribe anytime.
For more fitness fashion discounts and offers, please visit our Fitness Instructor Discounts + Brands Directory or favorite brands coupon codes list.
If you're a brand and want to submit a product for us to review, please use this form to get in touch.
This site uses affiliate links. Clicking on or purchasing via an affiliate link may result in commissions for us which help keep the content flowing and lights on at Schimiggy Reviews. You may read more about this in our privacy policy.