Reading Time:
8
minutes
Updated: 3/13/2022 | Phoenix Arizona Travel Guide
The desert is calling! If you've been wanting to get out and explore nature, Arizona is an amazing destination. There is a ton to do, eat, and drink.
Here is our travel guide to visiting the greater Phoenix, Arizona area and beyond.
About Phoenix Arizona
Phoenix is the capital of the state of Arizona. It's known for year-round sun and warm temperatures and is referred to as the Valley of the Sun.
You'll want to come here to enjoy the high-end spa resorts, extravagant golf courses, and lively party scene.
Where to STay
There are plenty of hotels to choose from in Phoenix. Here are our top hotel picks:
I also Couchsurfed for a few days with my host Damien. He was awesome and was very knowledgeable about the area.
Related: Couchsurfing Best Practices and Tips for Hosts and Guests
How to Get to Arizona
I went to Arizona for the first time in December 2017. I booked my five-day Arizona trip using Southwest points (a 1 to 1 Chase Sapphire Reserve transfer) which was equivalent to paying only $70!
The best way to get to Phoenix is by flying directly into Phoenix Sky Harbor International Airport (PHX).
In the East Valley, the Phoenix-Mesa Gateway Airport (AZA) is another option but the airport has fewer commercial flights.
Either way, you'll want to rent a car to explore the city and beyond. Uber and Lyft will only take you so far and can get really expensive. We prefer to rent with AVIS.
What to do in Phoenix Arizona
#1 Hike Lost Dog Wash Trail
Arizona is surprisingly dog friendly. Dogs are allowed almost everywhere including restaurants, bars, and parks. I discovered this amazing trail that is lined with Saguaro cactus that I hiked with my pup Bebot.
Pro Tip: I used Bring Fido to find dog friendly places. Nine out of ten of the places I wanted to check out allowed pups, which took me by surprise and made me super excited for our trip.
#2 Camelback Mountain
Ascend Camelback Mountain for some awesome views of Phoenix, Tucson, and Scottsdale. You'll get to see a lot of cactus and desert plants along the hike.
#3 Desert Botanical Garden
The Desert Botanical Garden houses native desert plants but also glass blown art by Dale Chihuly (a Seattle native)!
#4 Taliesin West
Taliesin West is one of Frank Lloyd Wright's many architectural creations.
#5 Papago Park
Papago Park is a great place to take a leisurely hike. It's located near downtown Tempe.
#6 Check Out the Phoenix Museum Scene
#7 Queen Creek Olive Mill
Come here to check out their award winning olive oils.
#8 Agritopia
Agritopia is a 166-acre mixed use planned community in Gilbert, Arizona designed to encourage agrarianism combined with a sense of community amongst the socioeconomic ranges.
It is an agrihood with housing plots, a certified organic farm, and commercial spaces.
#9 Hike Hole in the Rock
This easy hike takes you to the hole in the rock where you can get a framed view of Phoenix, Arizona.
#10 Visit Old Town Scottsdale and the Waterfront
Old Town Scottsdale can be reached from the Scottsdale waterfront. Old Town is a cute western-themed town that's filled with restaurants, shops, and bars along with historic museums.
#11 Check out Goldfield Ghost Town
Goldfield Ghost Town is a legit western town that will take you back in time. There are plenty of shops, bars, and restaurants in the area.
The town is a reconstructed 1890s town that also includes gold-mine tours, Old West gunfights, a history museum & more.
It's about 30 minutes from Phoenix and is a great place for families to visit.
#12 Visit Tortilla Flat and the Superstition Mountain Range
While you're checking out Goldfield, stop by Tortilla Flat Saloon. It's the best place to take in views of the Superstition Mountain Range.
#13 Party at Walter Where?House
We went here after the Body Language Festival and were blown away by how awesome the venue was! There were art installations you could climb and tons of seating areas where you can rest your feet. It's a super fun and creative place to hang out, have a few refreshing drinks, and listen to amazing artists like Bonobo, Chromeo, Desert Dwellers, and talented local DJs.
Where to Eat in Phoenix
Where to Drink in Phoenix
Here are our favorite places to drink a good beer or craft cocktail.
Day Trips from Phoenix Arizona
#1 Visit Magical Sedona
We stopped by Sedona on our way up to the Grand Canyon!
I've heard many things about Sedona including how mystical and spiritual it is, so I had to experience it for myself.
Our first stop was the Chapel of the Holy Cross. It offers the best views of Sedona and the surrounding red rocks. You feel like you're on mars when you're up there! Parking is very limited so expect a wait for availability.
Afterward we stopped by the Sedona Airport Vortex. You could feel the energy swirling from the bottom going upwards. I slightly lost my breath when I stepped into the vortex.
We had a healthy vegetarian lunch at Chocola Cafe. The food here is amazing and healthy. Tlaquepaque market is also a must if you're looking to do a little shopping and buy locally produced goods and souvenirs.
We ended our mini trip to Sedona with a visit to the Amitabha Stupa & Peace Park. It's a calming park with many prayer structures and Buddhist flags throughout.
And if you're a McDonald's fan like us, you'll want to visit the McDonald's location here that has traded in their golden arches for turquoise arches!
Address: 2380 W US Hwy 89A, Sedona, AZ 86336
#2 Flagstaff
Flagstaff is home to the Painted Desert attractions. It's easily a 1-2 day trip from Phoenix.
#3 Tombstone
Tombstone is a 3 hour's drive southeast of Phoenix. The city is small but known for its Wild West history.
The town has replicas of how life was back in the old western days.
#4 Grand Canyon + Horseshoe Bend + Antelope Canyon
This is a must if you're visiting Arizona for the first time. From Phoenix, the drive is about 4 hours and 14 minutes but worth it.
If you found our Phoenix Arizona Travel Guide helpful, please share it on Pinterest. Thanks for your support!
Thank you for visiting today! If you found this encouraging or informative, please connect with us on Instagram or TikTok.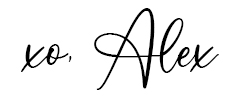 Sign up for our monthly newsletter for updates and more. We promise we won't spam you! Feel free to unsubscribe anytime.
If you're a brand and want to work with us, please visit this page to get in touch.