Reading Time:
6
minutes
Updated: 12/6/2021 | Stocking Stuffer Ideas for Women
Stocking stuffers are a great way to give gifts to multiple people. Stockings are usually hung over the mantle and filled by family members or friends.
As for what goes into the stocking, the possibilities are endless. You can choose any dollar amount and type of item as long as what you give is thoughtful and useful.
Here are our top picks for what stocking stuffers to give women this holiday season.
Best Stocking Stuffer Ideas for Women
#1 lululemon Uplifting Scrunchie ($8)
These scrunchies make excellent gifts! They are almost impossible to break and are great for all hair types. They are especially great with thick and heavy hair.
lululemon makes their Uplifting Scrunchies in many colors and patterns so that you can match them with any outfit.
#2 JBL GO Speaker ($40)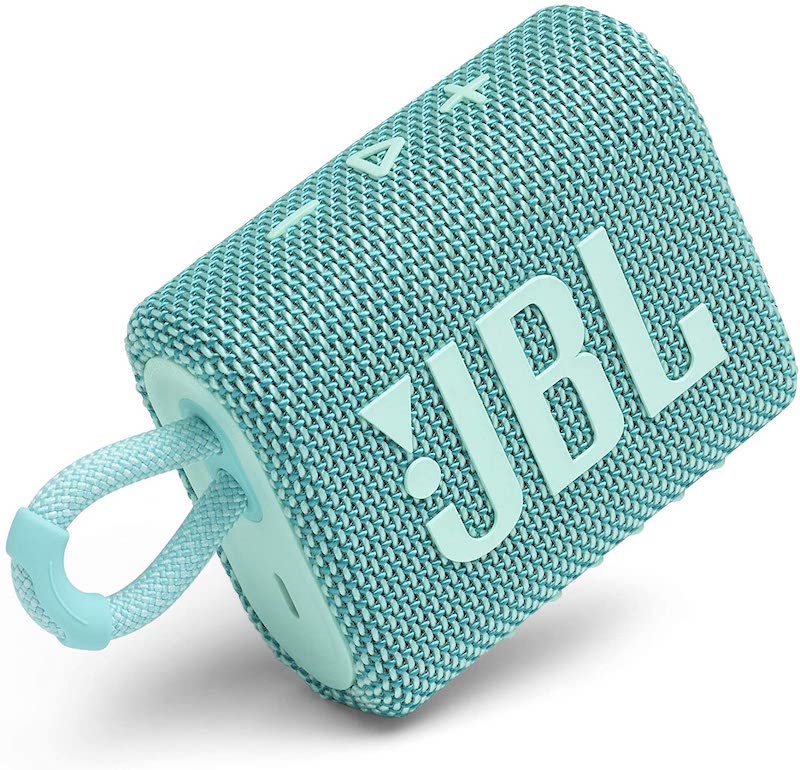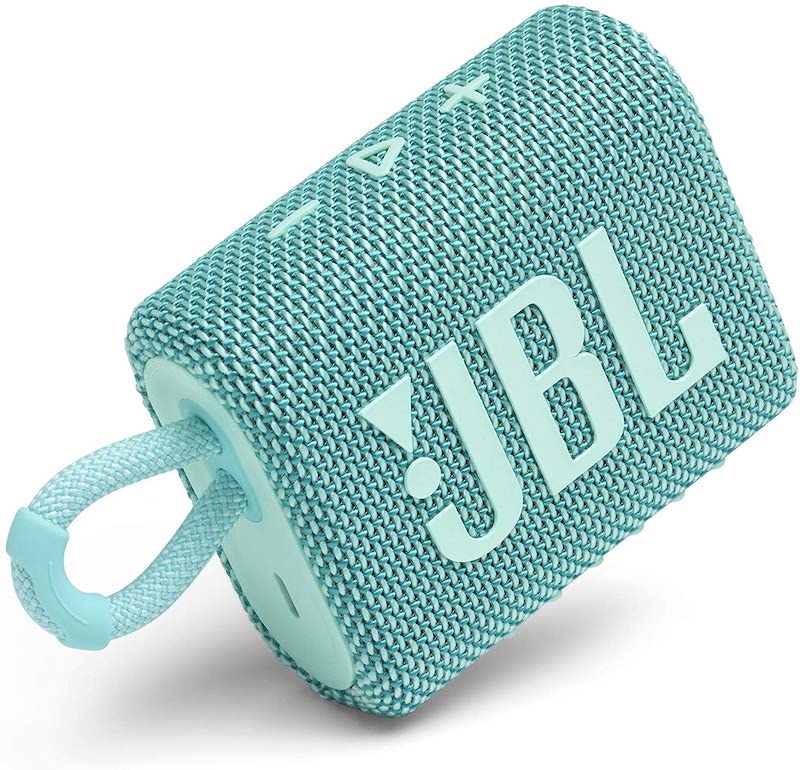 These JBL GO speakers are so nifty. They're super small and can be tethered to your handbag or backpack with a carabiner. We love bringing them along our trips abroad so that we can play music wherever we go.
#3 Headbands ($70)
A gal can never have too many headbands. Headbands are a great accessory to any outfit and can be worn year-round. It's also great for keeping your flyaways tame.
We love headbands by Camptrace, Lele Sadoughi, and lululemon.
#4 Reusable Bags ($10)
Reusable bags are super handy when it comes to traveling, shopping, and getting groceries. We love the ones that can pack neatly into themselves and thrown into a purse.
Reusable bags that we love include ones made by Baggu and
#5 Hair Oil ($5)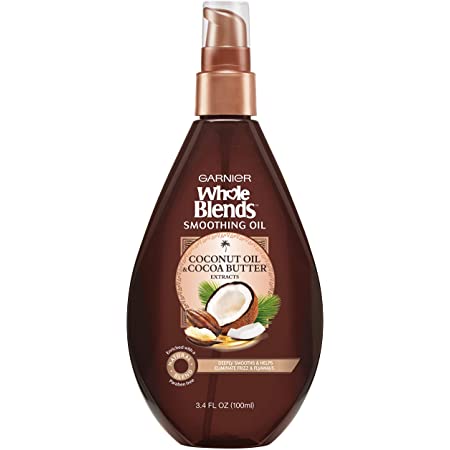 We are obsessed with this hair oil by Garnier. Their Whole Blends coconut hair oil is great for smoothing out frizzy hair and keeping your hair tame in all situations. It's a must for ladies who are always on the go and need to keep their hair in order.
#6 lululemon Everywhere Belt Bag ($38)
These belt bags by lululemon is a must for everyone on your list.
They hold a lot, have an adjustable strap, and come in many colors and patterns. You'll want this bag in multiple colors because they're so handy.
#7 Monki Body Vase ($18)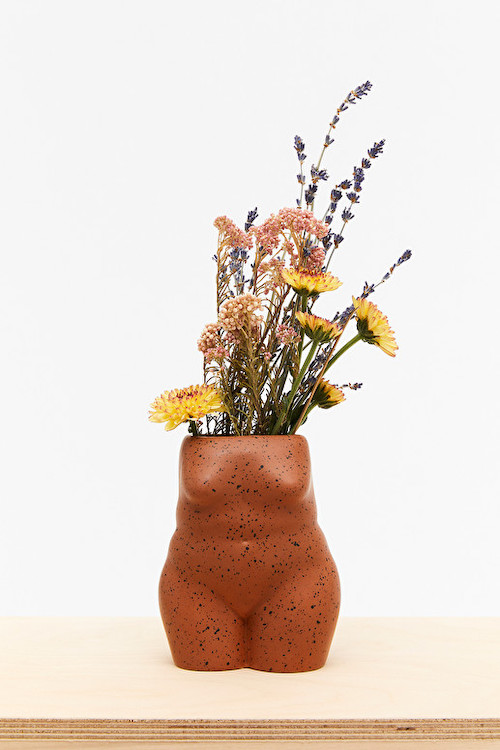 Monki makes these cute bodice vases in various colors, positions, and sizes. They're based in Europe but ship internationally.
#8 Jewelry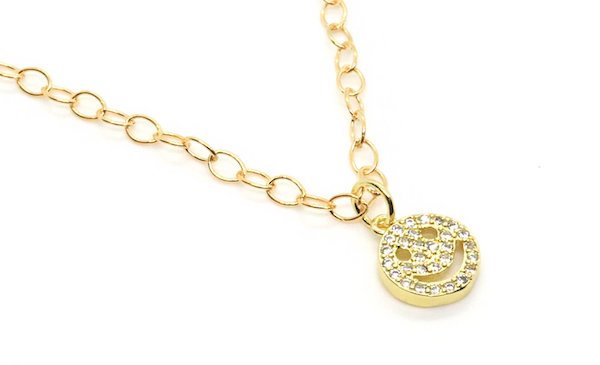 Jewelry always makes a great stocking stuffer!
We love jewelry by Jessica Santander (use this link to get $5 off your first order). Choose from necklaces, rings, bracelets, and more.
#9 Gift cards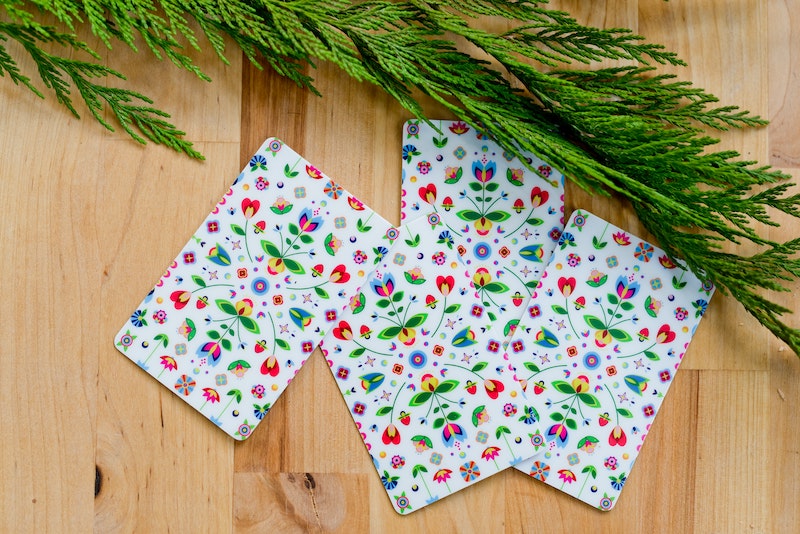 Gifts cards are always a great gift! Choose a gift card that everyone can use. We typically gift Starbucks, Amazon or Target gift cards because they are super useful.
We love buying gift cards from Raise. Raise sells discounted gift cards. Use this link to get a sign-up credit towards your first order at Raise.
#10 Tile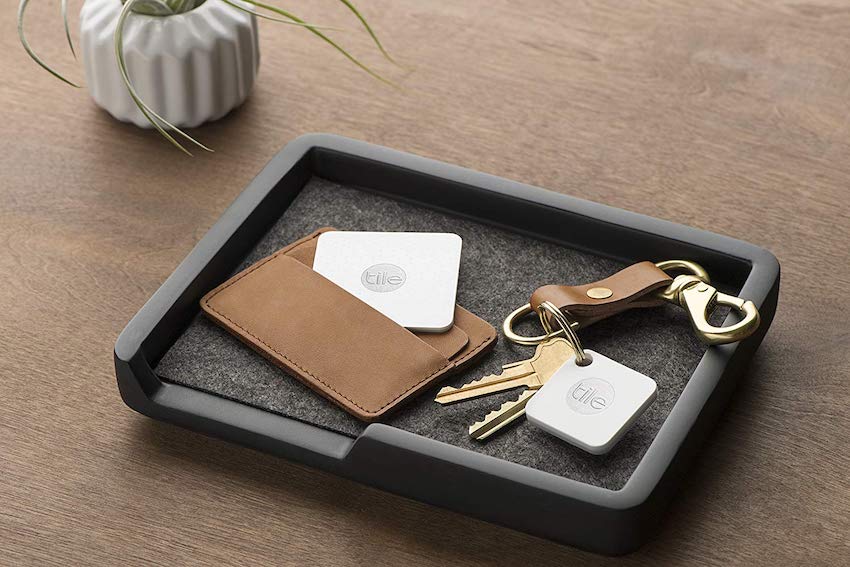 Tile trackers are great because they help you find things that you often lose or misplace, such as keys, wallets, and even luggage.
#11 Disposable Color Contacts
Disposable color contacts are super fun to wear and can enhance any look.
You can choose from prescription or non-prescription lenses. We love DTLEYE because they have tons of color options and even seasonal offerings so that you can have a unique look any time of the year.
#12 Bucky Eye Masks ($15.99)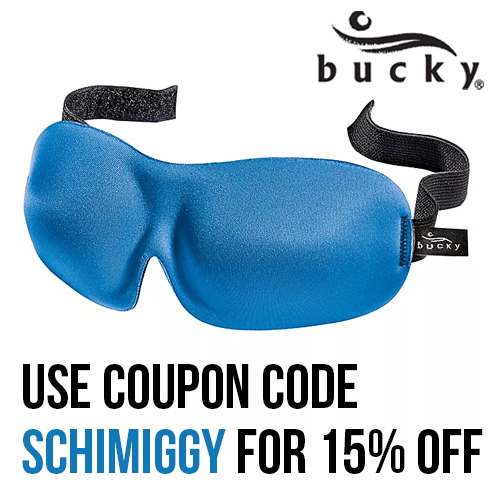 Bucky revolutionized the sleeping industry with their 40 Blinks eye masks. We love that the eye masks shut out light so that you can sleep tight whenever you are.
Use code SCHIMIGGY for 15% off all your orders at Bucky. You can also buy the 40 Blinks eye masks at Amazon.
#13 Jigsaw Puzzles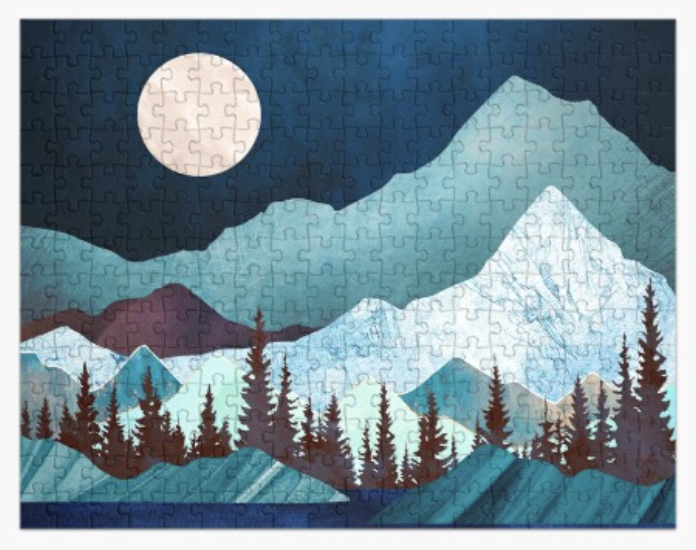 Gift your loved ones a jigsaw puzzle created with art made by independent artists on Red Bubble. Jigsaw puzzles are a great way to relax and spend time on your own or with family.
At Red Bubble, you'll find an inventory of over 17,000 designs and you can choose different sized jigsaw puzzles ranging from 30 pieces, 110 pieces, 252 pieces, 500 pieces, or 1000 pieces.
#14 Rock and Roll Candle Co.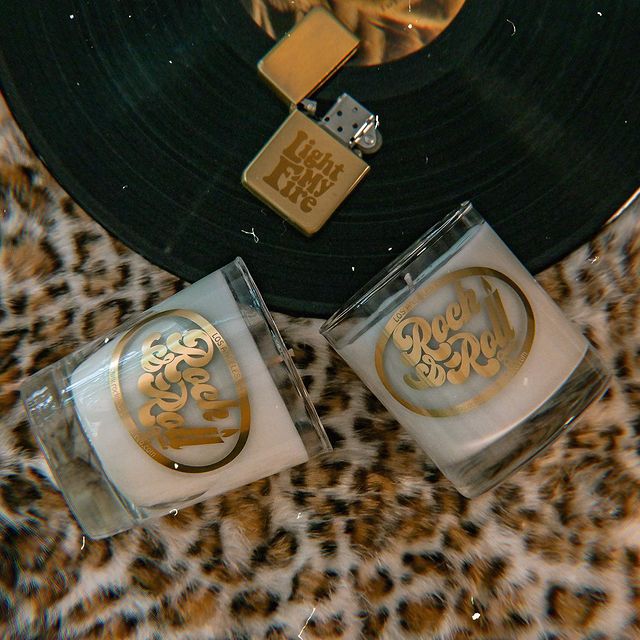 Candles make a great gift in any stocking stuffer! We love these dreamy music-themed candles by the Rock and Roll Candle Co.
They make scents named after songs by famous rock bands such as the Beatles, Rolling Stones, Aerosmith and more.
#15 NiteIze Steelie Cellphone Car Holder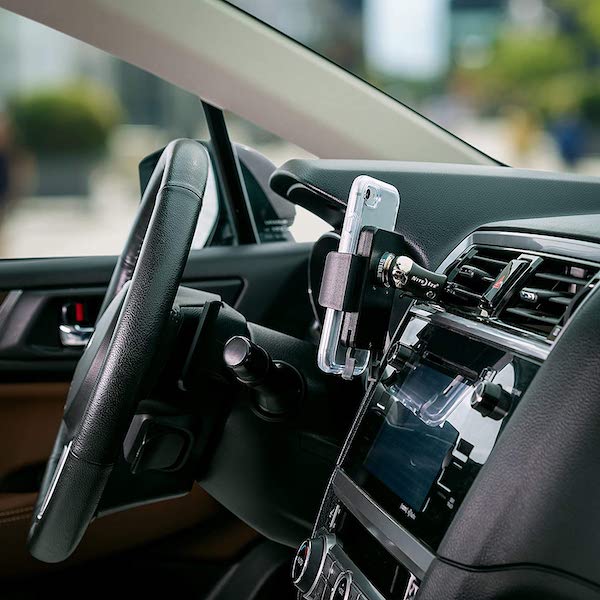 I am obsessed with these Steelie mobile phone holders for your vehicle. They make going hands-free in the car a piece of cake.
There are many models but the best is the squeeze version that allows you to hook up any mobile phone no matter the size.
#16 Tech Pouches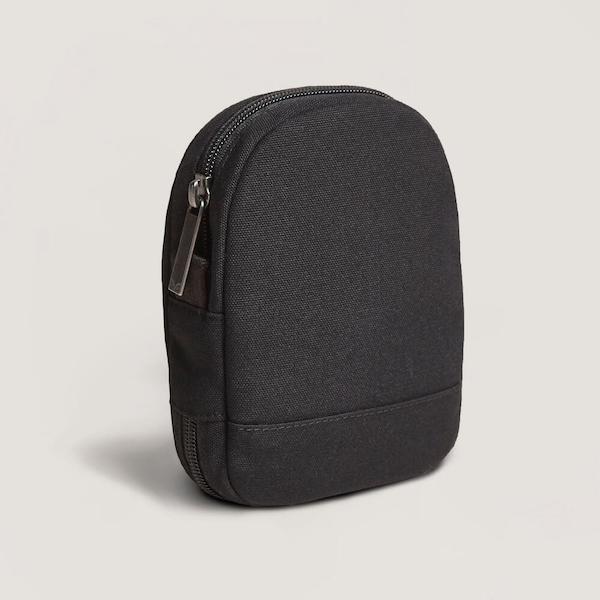 Everyone should have a good tech pouch! Day Owl is a sustainable accessory company that is known for their bright-colored backpacks with tons of functionality.
Their tech pouches come in many colors so that you can match it with your Day Owl backpack.
Use code SCHIMIGGY20 for 20% off all your orders at Day Owl and read our Day Owl backpack review here to learn about their awesome effort to accessorize sustainably.
#17 Stasher Bags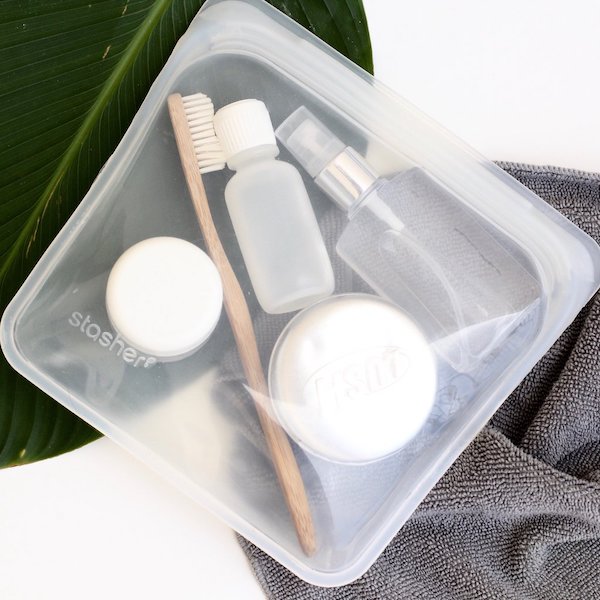 Stasher makes amazing reusable bags that can be used for essentially anything. We love using it for cosmetics, food, trash, and more. They come in different colors and sizes and even have mini ones that make great stocking stuffers.
You can buy Stasher bags on their website, Amazon, and at Day Owl.
#18 Bath Bombs
We love a good bath bomb and for extra relaxation, we prefer bath bombs with CBD in them. Tikva makes eucalyptus and lavender bath bombs that will help you unwind and relax.
#19 Tracy's Dog Vibrator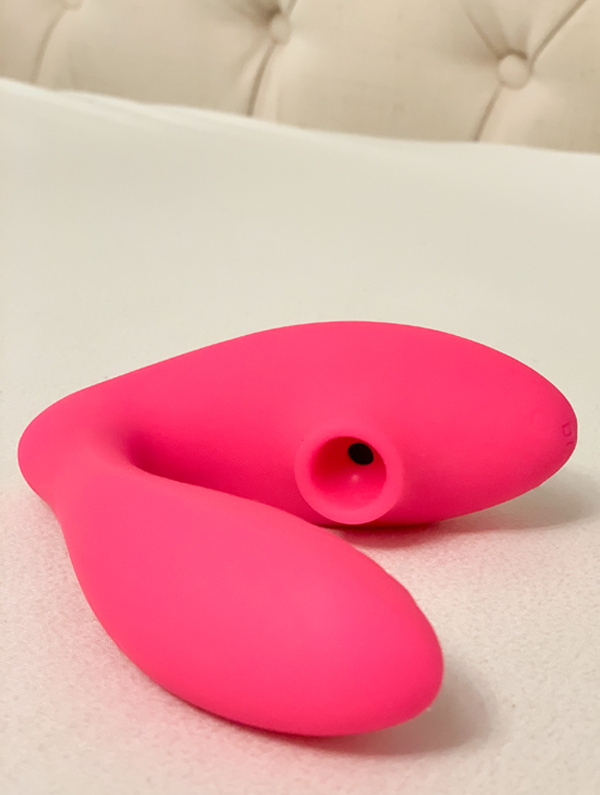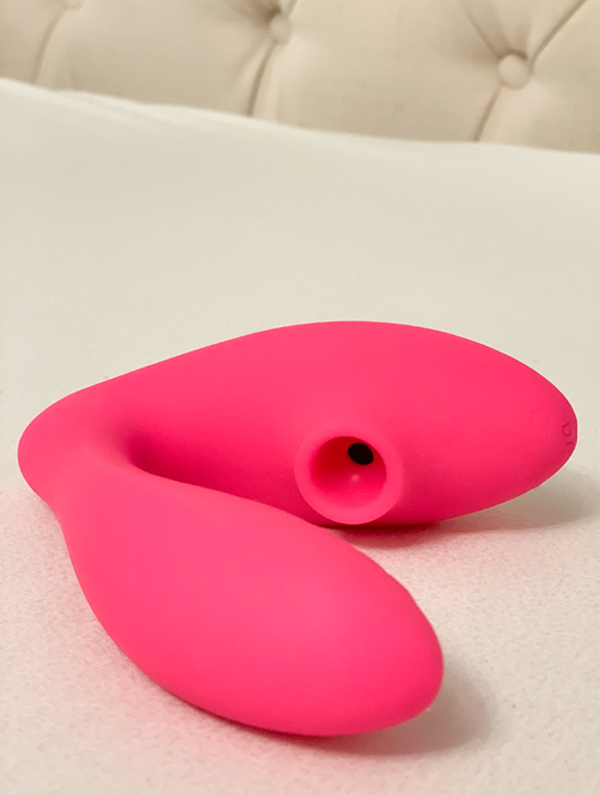 And yes, if you wanna make any lady very happy, get her a Tracy's Dog vibrator!
Their vibrators come in many shapes and functions so that you'll find the perfect vibrator for any lady.
If you found our list of stocking stuffer ideas for women helpful, please share it on Pinterest. Thanks for your support!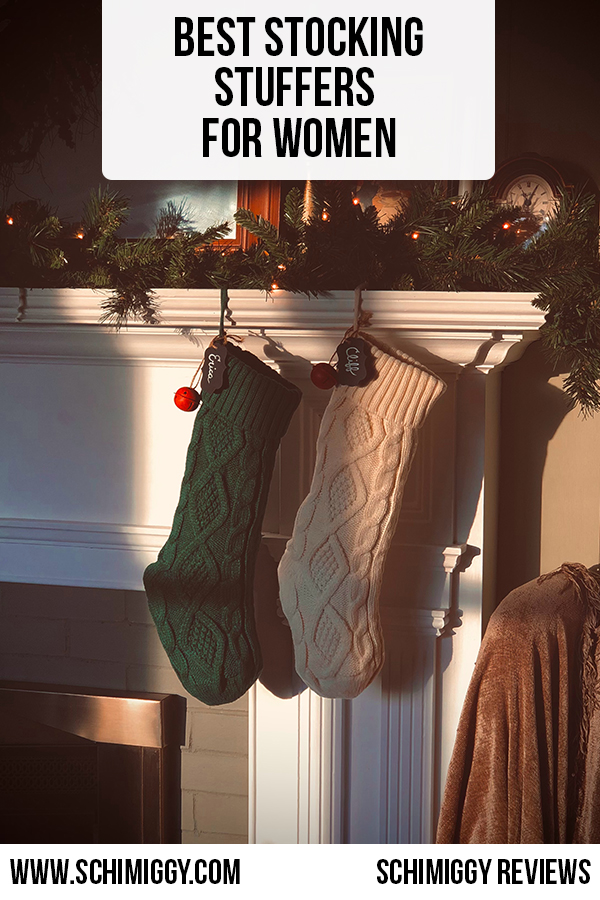 ---
Thank you for visiting today! If you found this encouraging or informative, please connect with us on Instagram, Youtube, Pinterest, Facebook or Twitter. We'd love to meet you!
Sign-up for our monthly newsletter for updates and more. We promise we won't spam you! Feel free to unsubscribe anytime.
For more fitness fashion discounts and offers, please visit our Fitness Instructor Discounts + Brands Directory or favorite brands coupon codes list.
If you're a brand and want to submit a product for us to review, please use this form to get in touch.
This site uses affiliate links. Clicking on or purchasing via an affiliate link may result in commissions for us which help keep the content flowing and lights on at Schimiggy Reviews. You may read more about this in our privacy policy.