Reading Time:
4
minutes
There is no doubt that house plants are beneficial. They're beautiful and can be an economical way to break up white space in any room, from the kitchen to the bathroom to the office. They also produce oxygen and provide anti-pollutants, bringing the benefits of the outdoors indoors.
Though houseplants have long been ubiquitous with home decor, several in particular are continuing to trend in popularity. But are these safe for your pets?
Rover worked with the Pet Poison Helpline to create a database of poisonous plants for dogs and cats to help pet parents navigate their upcoming decor choices.
Many trending house plants, like Monsteras and Philodendrons, made the list, so we put together a list of 5 pet-safe plants as alternatives.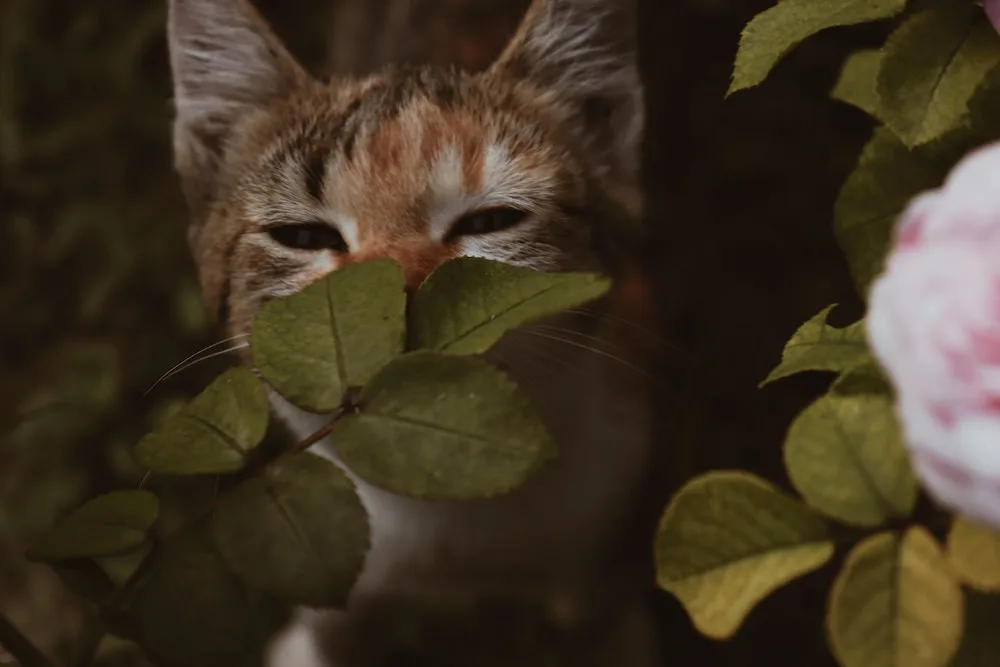 5 Pet Safe Plants for Your Home or Office
#1 Cast Iron Plant (Aspidistra Elatior)
Thriving in places that have low light, the cast iron plant, or Aspidistra Elatior, sports robust dark green leaves.
This is the plant for busy people that don't have the time to devote a lot of time or energy to plant care but want some green in their space. It's a great alternative to toxic plants such as the Zamioculcas Zamiifolia "ZZ" plant.
Buy a Cast Iron Plant: Amazon | Walmart
#2 Money Tree (Pachira Aquatica)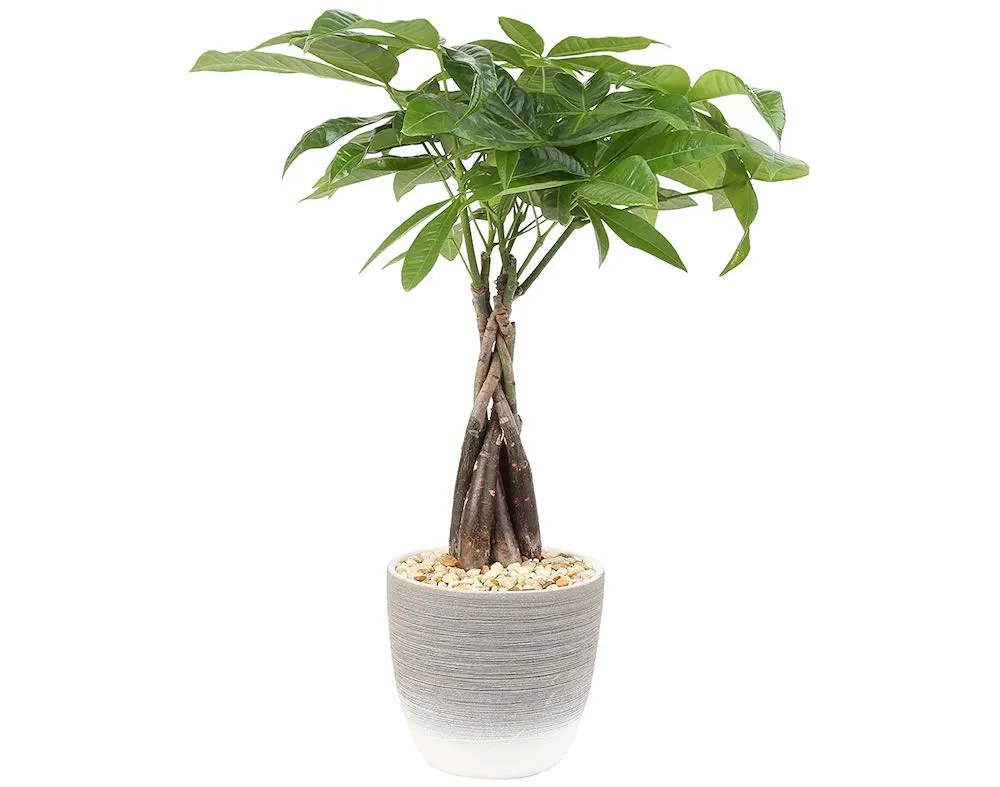 If you're looking for a small tree to grace your home, a money tree is a non-toxic alternative to popular poisonous options such as the sago palm.
Money trees are known to thrive in places with artificial light and are a popular housewarming gift. (In case you're looking for a fun option for the pet-loving friend in your life.)
Buy a Money Tree: Amazon | 1-800-Flowers | Harry & David | Pro Flowers | The Sill
#3 African Violet (Saintpaulia spp.)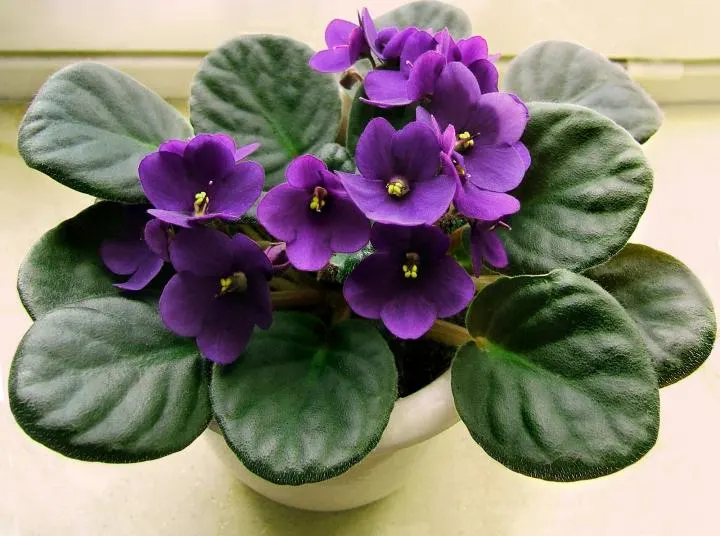 A great choice for the advanced or dedicated indoor gardener, African violets are a beautiful addition to any home. They do require precise care, but their appearance more than makes up for the extra effort.
When the right conditions are met, this bushy plant produces colorful flowers in white, blue, pink, purple and red. They replace toxic plants such as primroses in the pet-friendly home.
Buy an African Violet: Amazon | Walmart
#4 Sword or Boston Fern (Nephrolepis Exaltata)
A great alternative to the dangerous asparagus fern, Boston ferns are attractive and thrive in hanging baskets. They will remove toxins from the air and can be kept indoors or outside.
They grow well in cool spaces with indirect light as well as high humidity and are safe for both dogs and cats. Boston ferns thrive when it's warm outdoors, but should be taken inside when it is cold outside.
Buy a Boster Fern Plant: Amazon | Home Depot | Walmart
#5 Prayer Plant (Maranta Leuconeura)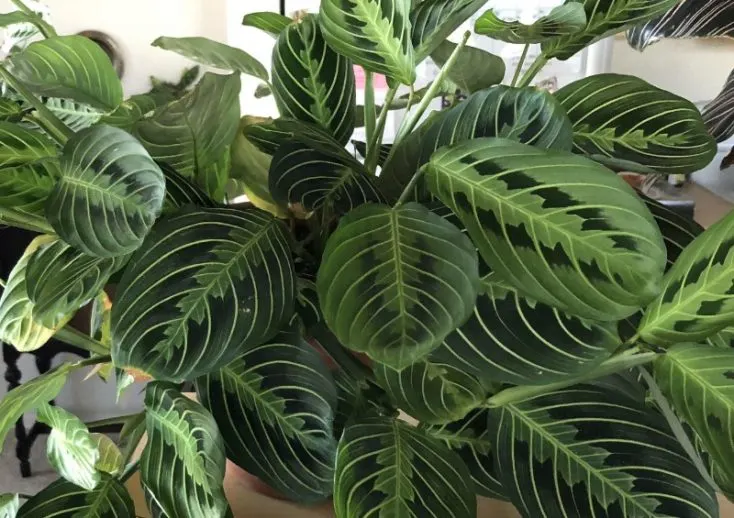 A lovely alternative to toxic leafy plants such as Philodendron, prayer plants are low-maintenance and thrive in hanging baskets. They have prominent lines in the leaves and can often be very colorful with red and purple lines.
In addition, these hardy plants are slow-growing and enjoy low, medium and filtered bright light.
Buy a Prayer Plant: Amazon | Pro Flowers | The Sill
#6 Doggie Lawn

The Doggie Lawn provides respite for your pooch in the comfort of their home. The hydroponic grass is delivered straight to your door as a subscription service. Simply throw out the patch of grass as your next delivery arrives. It's great for adding some green to your small spaces.
Final Thoughts
We hope you enjoyed our list of pet safe plants. The next time you decorate your space, consider these plants to bring some life to your environment.
Read this article on pet ownership statistics for more info.
If you liked this post, please pin it to Pinterest!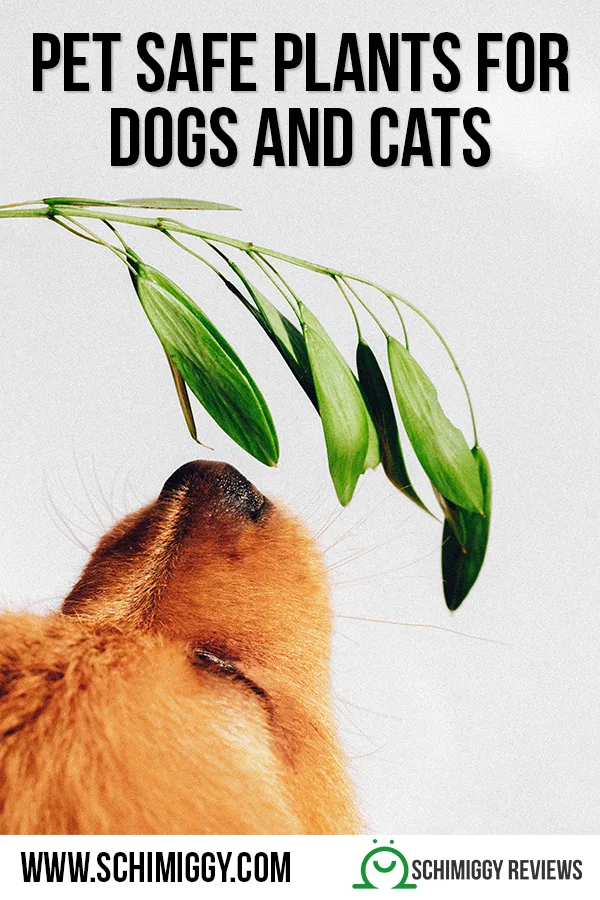 Thank you for visiting today! If you found this encouraging or informative, please connect with us on Instagram or TikTok.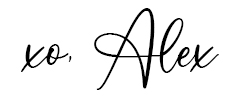 Sign up for our monthly newsletter for updates and more. We promise we won't spam you! Feel free to unsubscribe anytime.
If you're a brand and want to work with us, please visit this page to get in touch.