Reading Time:
5
minutes
Updated: 7/26/2022 | Outdoor Voices Review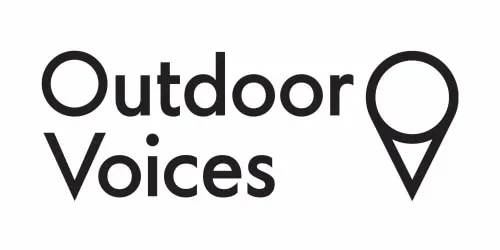 About Outdoor Voices
Outdoor Voices (OV) was created by Tyler Haney in 2012. She started the brand in her mid-20s and OV quickly rose to athleisure fame. People loved their high-quality, compressive fabrics and color blocked minimalist designs. She even released a collaboration with Class Pass in 2015.
OV also offers apparel for men along with some unisex accessories. Their motto is "Doing Things," and it is what they hope their clientele is doing in their activewear.
Although their activewear is targeted toward Millennials and Gen Z-ers, their prices are not cheap. A single outfit (top and bottom) will run you about $125.
Are their technical and eco-friendly fabrics worth the high ticket price? Let's find out!
Outdoor Voices Review: TechSweat™ 7/8 Flex Leggings
I initially tried the "compression textured" fabric and was not a fan. The fabric was rough and felt constricting. I couldn't fathom working out or "doing things" in the stiff fabric.
I then snagged a TechSweat™ White Sand set on sale (sports bra for $24 and leggings for $39).
TechSweat™ is a super soft and stretchy material that is more flexible and breathable than their textured compression material. I ended up falling in love with the buttery soft TechSweat™ fabric.
#1 Size: TechSweat™ has more stretch than their textured compression material.
Depending on your preference, I think you could go either way. Order your true size if you want some compression. Size up if you want a more comfortable fit.
#2 Style: TechSweat leggings come in solid, color blocked, or printed fabrics. I love their polka dot fabric.
#3 Inseam: The 7/8 Flex leggings come with a 23.5″ inseam that sits 2 inches above my ankle.
#4 Rise: Standard (fits below navel) vs. high rise (at or above navel)
#5 Waistband: All OV leggings come with a tall waistband. The waistband on the Dipped leggings measures 4″ tall and sits directly on my navel. I am 5'5″ for reference.
#6 Fabric
Fabric Content: TechSweat™ Material – Blend of 72% Nylon, 17% Lycra, 11% Polyester
Fabric Feel: The fabric feels thick, super soft, and lightweight. I would describe TechSweat™ as a thicker Lululemon Nulux.
Fabric Performance:

Quick Drying
Dry Wicking
4-Way Stretch
Leggings are very durable.
Compression is very light. TechSweat™ would be perfect for low to medium-impact activities.

Opacity: Unfortunately these leggings were totally see-through. You can scroll down to see my bum showing through the light fabric. I would still wear them and avoid positions requiring me to bend over.
Fabric Features:

No visible OV Logos
Inner waistband cinch-tie
Inner waistband pocket on right hip
#7 When to Wear: OV's slogan is "Doing Things." Their activewear is made for working out and casual wear. I personally would only wear OV during workouts, being comfortable while traveling, or while running errands.
#8 Cost: The leggings retail $75, however, I bought on OV Extra (the name of their sales section on the website) for only $39! The sports bra was only $24 (originally $45).
#9 Gusset: OV gusset is diamond shaped and double-layered.
#10 Stitch Seam: The leggings are made with flat fell seams for a chafe free fit.
#11 UPF Protection: Not disclosed.
#12 Made in the USA.
#13 Care Instructions: I machine washed and hung dry my TechSweat™. I hang to dry on a foldable drying rack such as this one.
Here are guidelines to following when caring for your TechSweat™:
Machine wash cold
Tumble dry low
Do not bleach
Do not iron
Do not dry clean
Should You Buy Outdoor Voices?
I am glad I gave Outdoor Voices another try. Their TechSweat™ fabric is nothing like I've experienced before. It's so buttery soft and offers a cool touch sensation, much like Nulux. It's definitely high quality and priced appropriately.
I would get your true size in TechSweat™ workout gear and pass on their "textured compression" styles unless the itchy constricting fabric is your thing.
There are some issues with opacity in white activewear, but after trying out hundreds of brands, I've given up on finding truly opaque white workout clothing.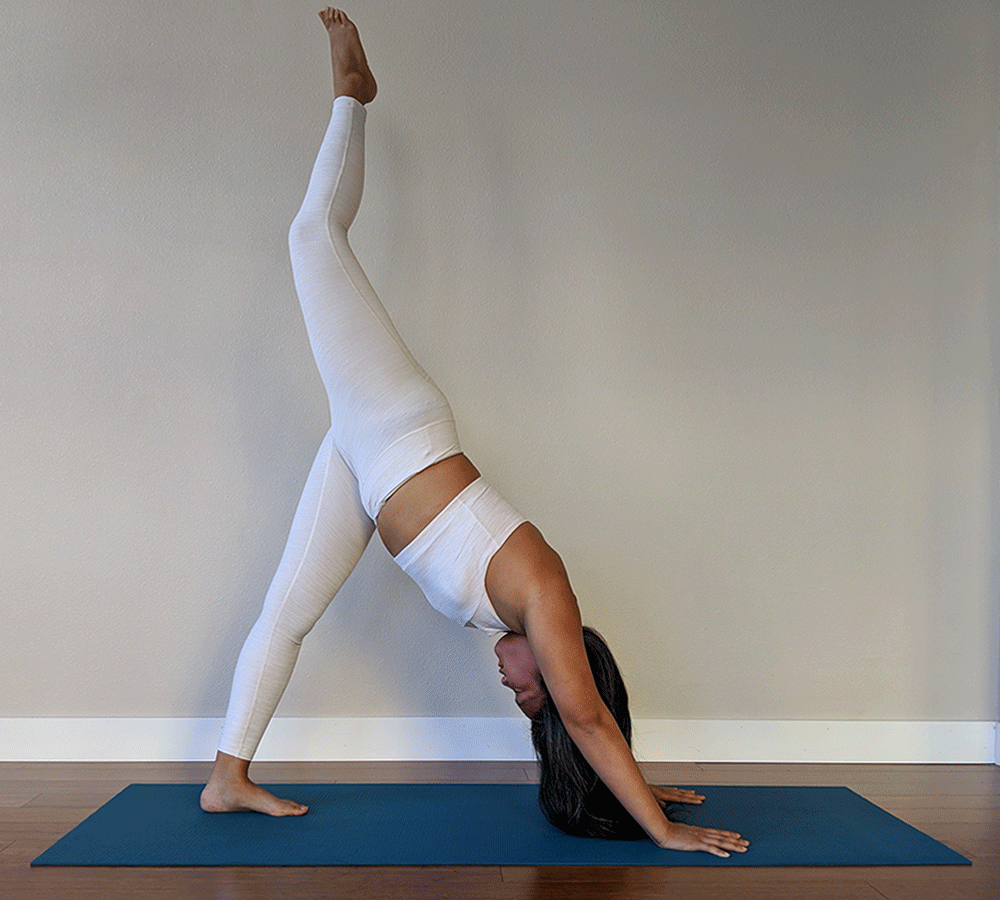 Where to Buy Outdoor Voices
I hope this Outdoor Voices review helps you better understand the brand and product. If you have any questions, please feel free to contact me!
If you enjoyed our Outdoor Voices review, please share it on Pinterest! Thank you!
---
Thank you for visiting today! If you found this encouraging or informative, please connect with us on Instagram, Youtube, Pinterest, Facebook or Twitter. We'd love to meet you!
Sign-up for our monthly newsletter for updates and more. We promise we won't spam you! Feel free to unsubscribe anytime.
For more fitness fashion discounts and offers, please visit our Fitness Instructor Discounts + Brands Directory or favorite brands coupon codes list.
If you're a brand and want to submit a product for us to review, please use this form to get in touch.
This site uses affiliate links. Clicking on or purchasing via an affiliate link may result in commissions for us which help keep the content flowing and lights on at Schimiggy Reviews. You may read more about this in our privacy policy.