Reading Time:
5
minutes
Updated: 3/5/2023 | Oribe Review

About Oribe
Oribe (pronounced or-bay) Hair Care began their journey in 2008. They started with hair care and have since then expanded to fragrances. Daniel Kaner, along with two partners including legendary hairstylist Oribe Canales, saw an opportunity in the professional haircare category to create a brand that offered a unique, boutique perspective within the segment.
Chances are you've heard of Oribe and all its benefits. Oribe blends craftsmanship, performance, and decades of styling experience from the top of the editorial and salon worlds to create advanced hair care solutions.
Today, Oribe is a best-selling, top performing, and award-winning brand that has sparked deep connections with its consumers which range from plain Janes to A-List celebrities.
They also expanded their product line to include body care and fragrances.
Oribe currently offers hair are products for the following hair concerns:
Oribe Review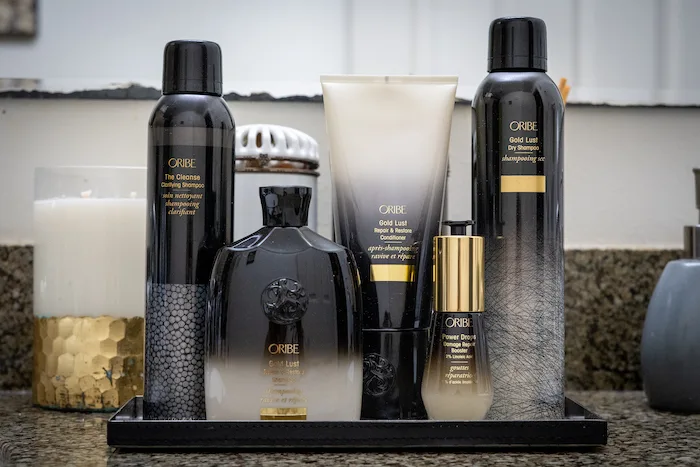 We purchased over $300 in Oribe products with our own money! You bet we're gonna give an honest review of this luxury hair care line.
Here are the following products we reviewed, of which many of which were from their Gold Lust collection.
We were super stoked that their products are formulated without parabens and sodium chloride. They're also gluten free, cruelty free, sulfate free, and even provides UV protection. Everything the team could think of, they included in their optimized hair care formulas.
Below we'll give a quick review of each product we tested.
The Restore and Repair shampoo smells amazing! The silky texture lathers easily. It left my hair feeling very soft and thoroughly cleansed.
I used a quarter sized amount on my long thick hair.
The Cleanse Clarifying shampoo is a foam that lathers easily. I alternate between the Restore and Repair shampoo and this shampoo.
This shampoo has a super creamy texture and smells amazing. A strawberry sized dollop is enough to wash my long thick hair.
After shampooing, I used the Restore and Repair conditioner. I took a quarter-sized amount and left it in my hair for 5 minutes. During this time I wash my body and face while the conditioner penetrates my hair and scalp.
For an added treat, I highly recommend using a silicone scalp brush to evenly distribute the conditioner and massage your scalp.
In between the days where I do not wash my hair, I use the dry shampoo to revive my hair. It smells exactly like the shampoo and doesn't leave a chalky residue like most dry shampoos.
It also comes in travel sizes so your hair can look fleek while you explore the world.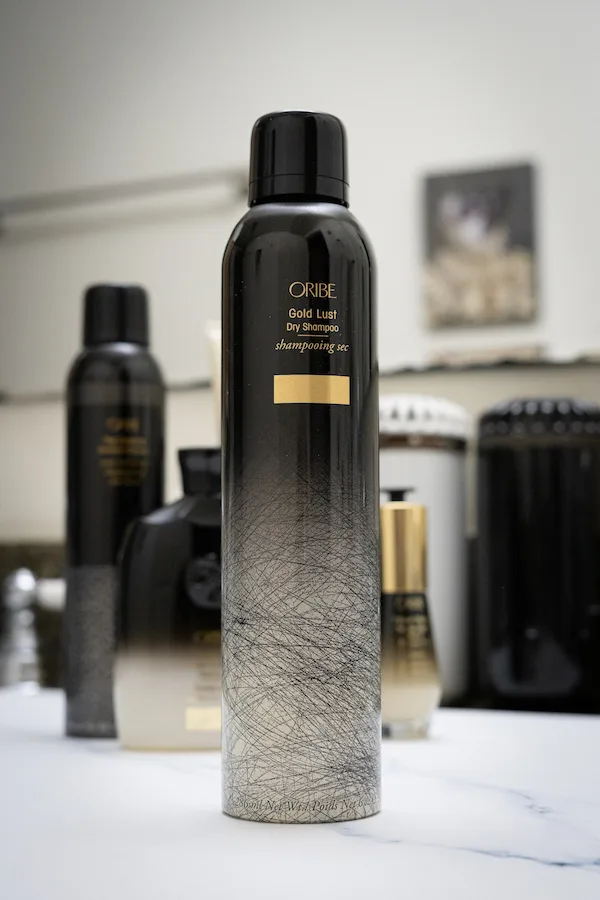 I suffer from dry scalp and dandruff and it's embarrassing. I use a pea-sized amount of the leave on treatment on my fingertips and target the sensitive areas on my scalp. I do this once a week to soothe and moisturize my dry scalp.
It's great for hair that has been chemically treated. It soothes any burning sensations you may experience from hair treatment.
The tube is very skinny. Luckily you do not need to use a lot of it. A little goes a long way.
Related: How to Get Rid of Dandruff and Moisturize Your Scalp
The serum is very moisturizing and a little does go a long way. I dropped about 4-5 drops into the palm of my hand and massaged it into my damp hair. Throughout the day my hair became softer, more relaxed and really helped tame my frizz.
The only gripe I have is that I was pretty disappointed in the dropper. The bottle has a top pump that barely captured and deposited any serum. I also had to use more than the recommended 3 drops to get enough coverage on my hair.
The quantity was also very small. I'll probably be done with this bottle in less than a month.
Is Oribe Worth It?
Oribe is very expensive compared to other brands. I mean, they have a $200+ hair brush! Their products also range from $48 to $228.
It's definitely a luxurious product and kept my hair super soft, relaxed, shiny, and manageable throughout multiple washes. It also smells amazing!
The product really does work and I can see a huge difference between Oribe and drug store brands, heck even against Sephora's brands.
I would not necessarily consistently invest in Oribe because I have a tendency to live on a budget, but if it's within your means, you totally should invest in Oribe!
For now, we'll continue to play the lottery and hope we get super lucky and Oribe will be in our restrooms forever. A trip to their flagship salon in Miami, might be in my future too!
Oh, and if you're looking for an amazing hairbrush that isn't $200+, check out KareCo's Tangle Buster brush. It's amazing!!!
Alright, did you like the Oribe review? Let's scroll down to see where you can buy Oribe hair products AND receive discounts towards your Oribe purchase.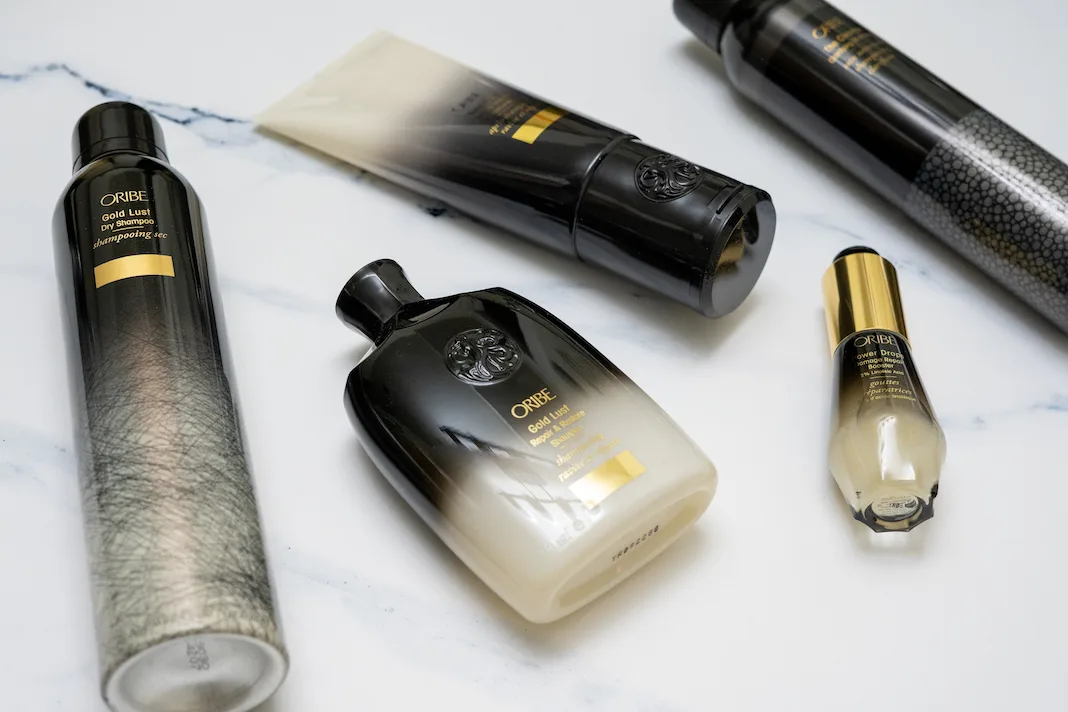 Where to Buy Oribe
Did our Oribe review convince you to give them a try? Here's where you can buy Oribe.
Buy Oribe directly from their website. Check out their best sellers if you're looking for ideas on what to try.
You can also purchase them from the following retailers:
If you enjoyed our Oribe review, please share it on Pinterest. Thank you!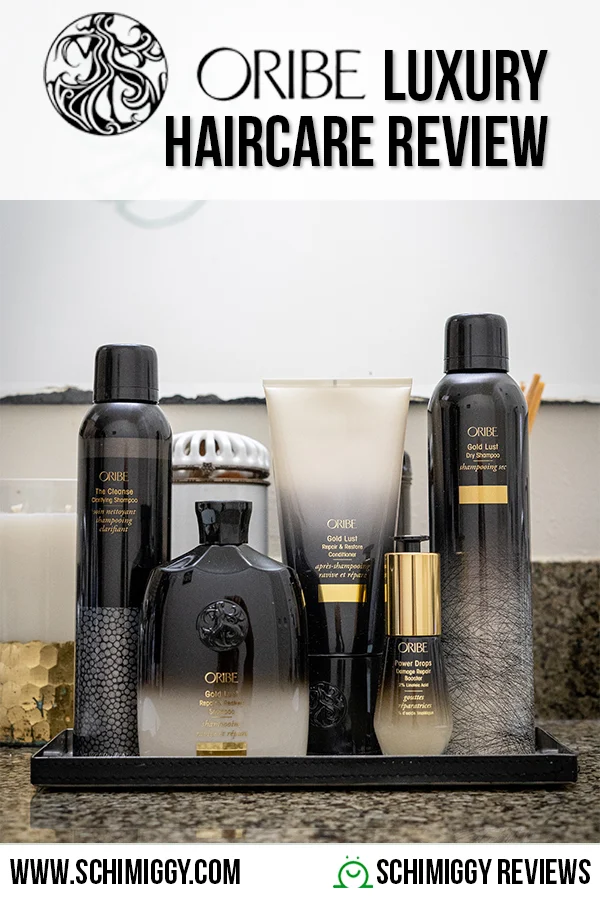 Thank you for visiting today! If you found this encouraging or informative, please connect with us on Instagram or TikTok.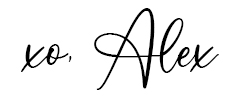 Sign up for our monthly newsletter for updates and more. We promise we won't spam you! Feel free to unsubscribe anytime.
If you're a brand and want to work with us, please visit this page to get in touch.