Reading Time:
4
minutes

About OMIGO
OMIGO was founded by father and son duo Tom and Thomas Lotrecchiano in 2018. They quickly realized the benefits of using bidets. OMIGO claims that this reduces your toilet paper usage by 75%!!
They were inspired to make bidets accessible and affordable to the US consumer.
Since then, they have been converting toilet paper patrons into bidet enthusiasts by offering a range of products.
Let's delve into our OMIGO review!
OMIGO Element+ Bidet Review
I received an Element+ kit which included one (1) bidet and installation accessories.
The Element+ bidet was very easy to install. It took us maybe 14 minutes total to install and we were cleaning our tushies within an hour.
When using toilet paper, we used two sheets instead of our typical 6-8.
After using the bidet, we could find no trace of poop on our bums while wiping. We wanted to mention that it does take about 15-20 seconds and some booty wiggling for a thorough cleanse. You can adjust the nozzle pressure if it is too strong for you.
Afterward, we just used towels to wipe dry and go about our day.
If you're a lady, we recommend reusing your toilet towels 3-4 times prior to throwing them in the hamper. If you're using it on your bum, 1-2 uses before your throw it in the hamper will suffice.
We leave our water temperature nozzle on warm so that there are no surprises on anyone's behind.
After this review, our lives changed. The bidet-bilities were endless.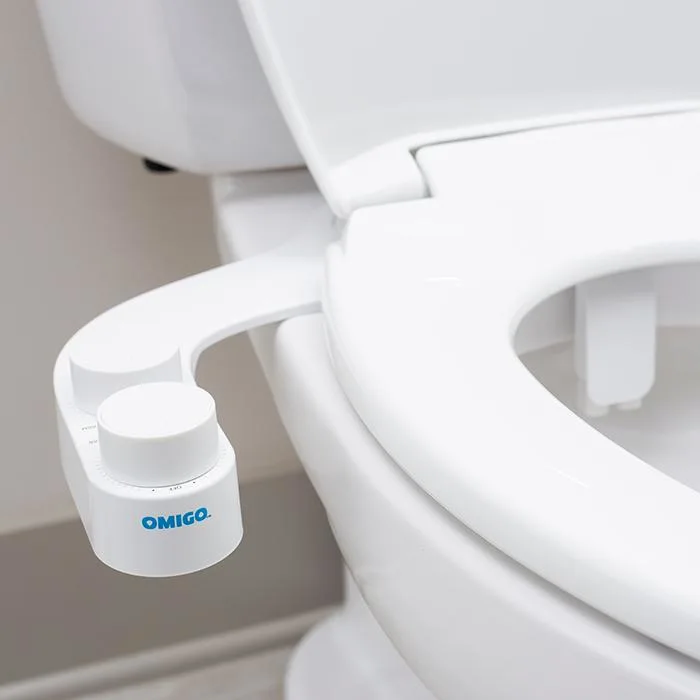 Omigo Pros and Cons
So have we convinced you yet? Here are more details to help you decide if the Element+ bidet is for you!
Pros – Bidet with Benefits
Fast and easy to install. Takes no more than 15 minutes to install.
It does not require electricity. Clean your tush without using any energy. They also sell models that require electricity but also offer other added benefits.
Less waste. You use less, or sometimes even no toilet paper, thus you create less waste. The only waste you have is coming from your butt and crotch area.
Great for that time of the month ladies. Sometimes wiping just doesn't do(o). Give your hoohah a good wash and stay super clean while aunt Flo's in town.
Self-cleaning nozzles rinse and keep your bidet sanitary after each use.
Very affordable! The cheapest model is only $79! The long-term benefit of a bidet also means that you save money from toilet paper and water you would have used.
It comes in four different models for different butts.
Comes with a nozzle adjuster so that you can feel clean from front to back.
90 Day Risk-Free Trial – Don't like it? Send it back. Read more about their risk free guarantee.
Comes with a 1-3 year warranty depending on which model you buy. The Element bidets come with a 1-year warranty.
Free shipping on all orders.
Great customer service team available via phone and e-mail. We received a response within 12 hours of emailing.
Cons
The bidet is entirely made of plastic. It's not the most sustainable of materials, however, it is at least it's not made to be a single use product.
Prices range from low to high. There is no middle tier for OMIGO bidets.
No accompanying products available. OMIGO currently sells bidets only. They do not sell other products, such as towels, etc. At Schimiggy Reviews, we like the lean store selection model!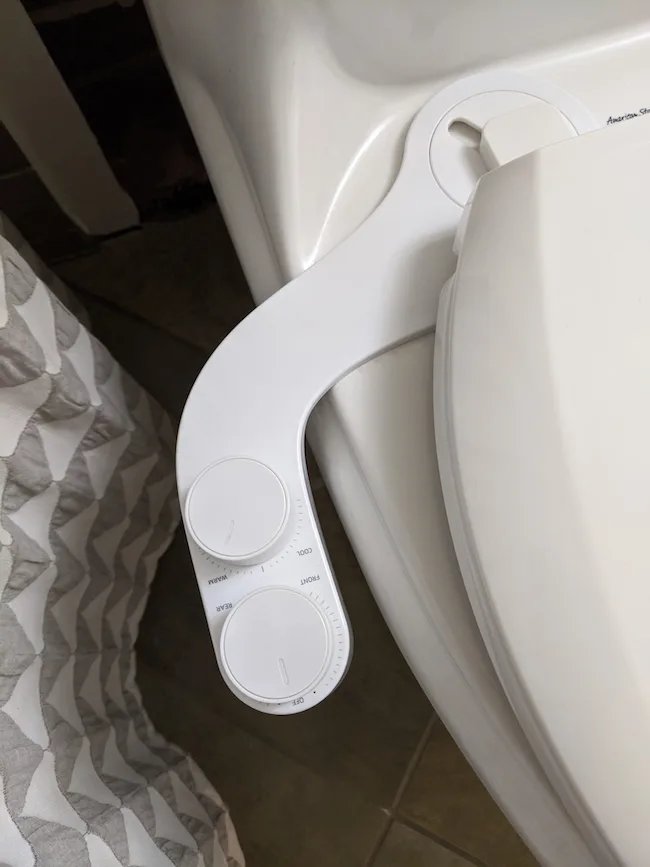 Should I Buy an OMIGO Bidet?
YES! What are you waiting for? An OMIGO will deliver the best clean you've ever experienced. It'll also prepare you for those trips abroad where all you have available at your disposal IS a bidet.
After the initial few uses of our bidet, we wonder why we had not gotten one sooner.
A bidet is also more sanitary, will save you money in the long run and save the environment.
And if you're deciding on whether to get an Element (sans hot water) or an Element+, it really depends on personal preference. The cold water doesn't bother me because you're on your bidet for only a few seconds, but for my boyfriend who hates cold water, we needed the upgrade for his peace of mind.
Where to Buy OMIGO
You can buy one of their awesome bidets online.
If you enjoyed our OMIGO review, please share it on Pinterest. Thank you!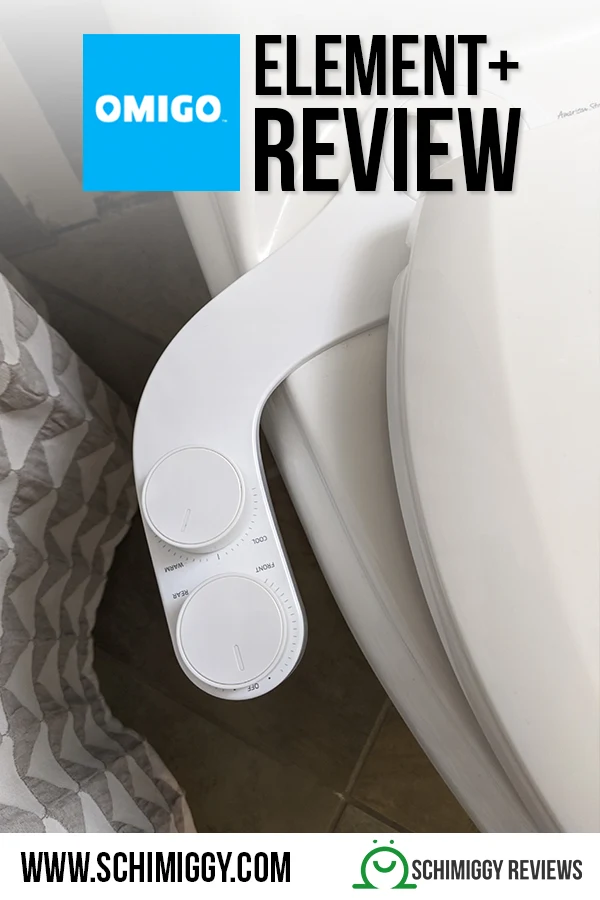 We received these products to test out on Schimiggy Reviews. As always, all thoughts and opinions are 100% honest and our own.
Thank you for visiting today! If you found this encouraging or informative, please connect with us on Instagram or TikTok.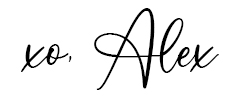 Sign up for our monthly newsletter for updates and more. We promise we won't spam you! Feel free to unsubscribe anytime.
If you're a brand and want to work with us, please visit this page to get in touch.