Reading Time:
2
minutes
Updated: 4/3/2020 | lululemon to Extend Pay to All Employees Until June 1st
Calvin McDonald, CEO of lululemon announced that they will extend payment to employees until June 1st worldwide. Store closures have extended in an effort to help eradicate COVID-19.
lululemon made their decision based on 3 guiding principles:
Continue to support people.
Striking the right balance between short and long term decisions.
They're in a position to continue to invest in the company's future even during a crisis.
Related: Read lululemon's COVID-19 Announcement on their homepage
While all but one of its stores in China have reopened, stores in North America, Europe, Australia, New Zealand, and Malaysia remain shuttered. Even the store in Wuhan has reopened.
The company is in very good standing and is thinking longterm for their people and product. They are seeing good online shopping results and are working to establish a customer base that will be the new norm when the economy returns to normal.
Other Initiatives to Weather the Storm
Aside from the decision for lululemon to extend pay, executives will take a 20% pay cut for the next three months and members of the board of directors will forgo their cash retainer. They have also halted their shares BuyBack program.
Their new We Stand Together Fund was created to aid employees affected by the current COVID-19 crisis.
In March, lululemon established a Global Relief Pay plan to help employees through this crisis, and it would also create a $2 million Ambassador Relief Fund to help cover basic operating costs for ambassador-owned studios and gyms.
The company also said it has implemented enhanced health and safety measures to protect employees who work at its distribution centers.
When discussing rents, lululemon's CEO informed CNBC that they have paid all its April rent to landlords, as they are considered their partners as well.
The company is no in debt and does not plan to draw money from their credit retainer to weather the storm. They are in good standing and continue to support their employees and partners where they can.
Future Outlook of Retail After COVID-19
Online business is strong with Quarter 4 being the strongest. lululemon's digital business has been growing by 41% YoY.
McDonald hopes that online shopping will be the new norm and retail stores will steadily reopen with stores in America attracting brick and mortar customers faster than international stores.
While stores remain closed, lululemon is partnering with instructors and ambassadors to offer online sweat classes through. This could help the company boost its e-commerce business.
lululemon shares are down about 20% this year but steadily growing. The company has a market cap of roughly $24.1 billion.
Final Thoughts
lululemon's move to extend pay to all employees until June 1st will help with their reputation and solidify their commitment to the communities in which their people work and live.
This is a great move on their part. We hope that other brands see what they are doing and follow suit to strengthen their business after COVID-19 is resolved.
Want to know more about lululemon?
We have an entire resource page dedicated to everything lululemon related. Please check it out!
If there are any other topics you'd like us to shed some light on, please let us know!
Thank you for visiting today! If you found this encouraging or informative, please connect with us on Instagram or TikTok.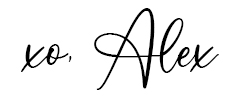 Sign up for our monthly newsletter for updates and more. We promise we won't spam you! Feel free to unsubscribe anytime.
If you're a brand and want to work with us, please visit this page to get in touch.