Reading Time:
4
minutes
Updated: 8/24/2021 | LNDR Chisel Light Leggings Review

Disclaimer: This post is sponsored by LNDR. I received all products to complete this review. As always, all thoughts are opinions are my own and 100% honest.
About LNDR
LNDR (short for Londoner) launched in 2015 in Shoreditch, London. A collective of industry professionals collaborated to enhance the everyday lives of women and men leading a modern active lifestyle.
They want to provide the best and most responsibly made activewear for both men and women. Their high-quality seamless activewear was chosen because it moves with people as they live their lives. LNDR did not want to compromise on quality and that is also reflected in their price.
The company returned to its direct-to-consumer (DTC) model when consumers began to notice their high-quality activewear and commitment to responsible business practices.
LNDR Review: Chisel Light 7/8 Leggings
I received the following products to review in this post:
Chisel Light 7/8 Leggings ($118) – A lighter, thinner version of LNDR's original seamless Chisel leggings.
Blade Sports Bra ($68) – The sports bra fits snugly, yet has a lot of stretch. The seamless material is also super comfortable. I wear a size 8 in lululemon bras and a size s-m in LNDR bras. The only drawback is that there are no bra cups for additional support and shaping.
How does LNDR Sizing Run?
I went with my true size after viewing the LNDR size chart. And they fit perfectly!
I am a size 6 in lululemon for reference. Both the leggings and bra were compressive throughout and fit snugly. I did not have to pull my pants up at any moment during my workout.
If you want a more comfortable fit, I would recommend sizing up in LNDR. The fabric is very compressive.


LNDR Pros
Sustainable fabric – Their seamless fabrics are made from 100% recycled materials.
Durable material – The materials are very durable and won't pill or fade.
Very compressive – LNDR's seamless apparel will stay put and hold everything in. I would say that their apparel runs true to size.
High-rise fit – The leggings have a high rise so that your muffin top stays tucked away in your leggings.
Seamless construction – The leggings contour to the body and look smooth like butter! There is a 4-way stretch in the fabric.
Comes with a gusset.
Opaque fabric – Fabric is not see-through. The fabric is very thick yet extremely breathable.
No waistband slippage. Their construction allows the leggings and sports bras to stay put.
Antimicrobial properties to prevent odor.
Quick-drying fabric.
Lightweight fabric – The fabric is super lightweight and is great for travel.
UPF protection is included but not indicated.
Made in London with fabrics imported from Portugal.
Easy to care for. Machine wash your LNDR pieces and hang dry on a drying rack like this one.
LNDR Cons
Fabric will slightly stretch over time. Compared to other seamless brands, they are still very compressive even after a handful of wears.
High price point. Their apparel is expensive and this reflects in their high-quality apparel. LNDR leggings range from $100 to $130, categorizing them as a high-end activewear brand. Bras and tops run around $68 to $100.
Should I Buy LNDR?
We highly recommend LNDR!
The high price point is definitely reflected the quality of thepint apparel. LNDR fabric will perform when you need it to.
I don't have any complaints about the leggings aside from their high price point. If you find a good deal on LNDR leggings, definitely take advantage of it! You won't be disappointed.
Where Can I Buy LNDR?
LNDR currently sells products DTC.
They use to be sold through other venues like Nordstrom and Carbon38 but that ended in 2020 when they wanted to reduce their carbon footprint and become a more responsible company.
If you found our LNDR Chisel Light Leggings review helpful, please share it on Pinterest. Thanks for your support!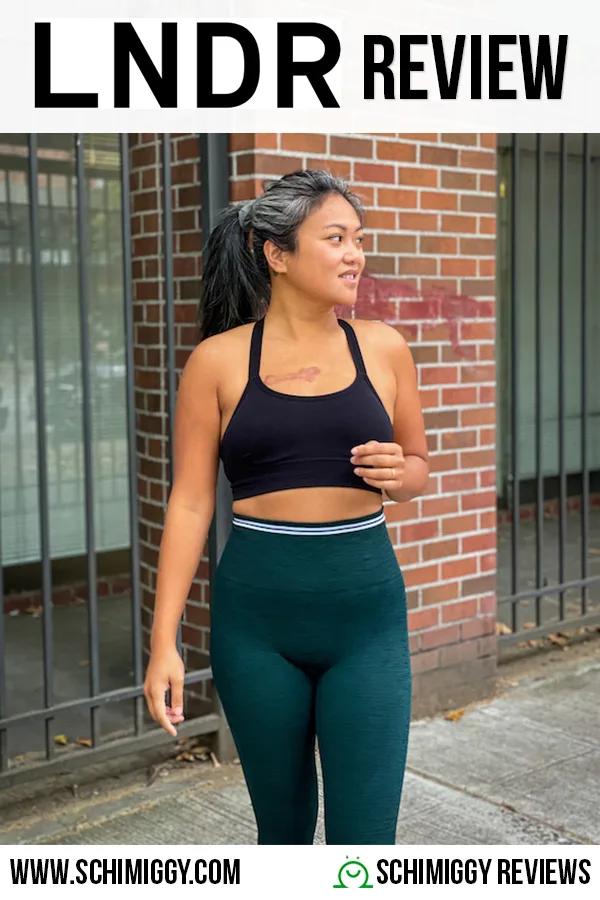 Thank you for visiting today! If you found this encouraging or informative, please connect with us on Instagram or TikTok.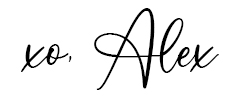 Sign up for our monthly newsletter for updates and more. We promise we won't spam you! Feel free to unsubscribe anytime.
If you're a brand and want to work with us, please visit this page to get in touch.