Reading Time:
5
minutes

About KiraGrace
KiraGrace (one word) was created by entrepreneur, fashionista, fitness junkie, hard-working single mom, and philanthropist, Kira Karmazin. Equipped with an MBA from the University of Michigan, Kira pursued a career in women's fashion apparel and has been the force behind many successful product lines such as lucy activewear, Victoria's Secret, and Gap. Tired of juggling the demands of an executive in the fashion business, Kira knew there must be a better way to combine her love of fashion and fitness while giving back to the community.
In 2013, KiraGrace formally launched as a designer activewear brand offering sophisticated athletic wear with a commitment to giving back. In 2017, Kira's vision for empowering women entered a new phase with the launch of the Stylist Program. Kira is an expert at knowing what makes a woman look and feel her most beautiful, confident self. This has been her life's work. Her commitment to fashion, quality, and ethical manufacturing is central to what KiraGrace stands for.
KiraGrace is on a mission to celebrate women's beauty, strength and grace as they move through life's journeys. Their products are uniquely designed and created to be uplifting and inspiring while comfortable.
The KiraGrace logo is a lotus flower with an infinity symbol. The lotus flower is a Hindu and Buddhist symbol for non-attachment, purification and renewal. It's an incredible flower, in the sense that it is rooted in the mud, and the stem pushes through the water to reach the light, the sun and to blossom. Through the strength of the stem, the lotus flower sits above the surface. The lotus with infinity represents endless (or limitless) renewal. Our symbol represents our own journeys, as we are constantly raising ourselves up from life's challenges and finding newer, brighter paths and always opening toward the light.
KiraGrace Review: Warrior Tough Cut Leggings
I have plenty of KiraGrace leggings, but my favorite are definitely the Warrior Tough Cut (WTC) leggings. They're simple yet sexy and go with about everything.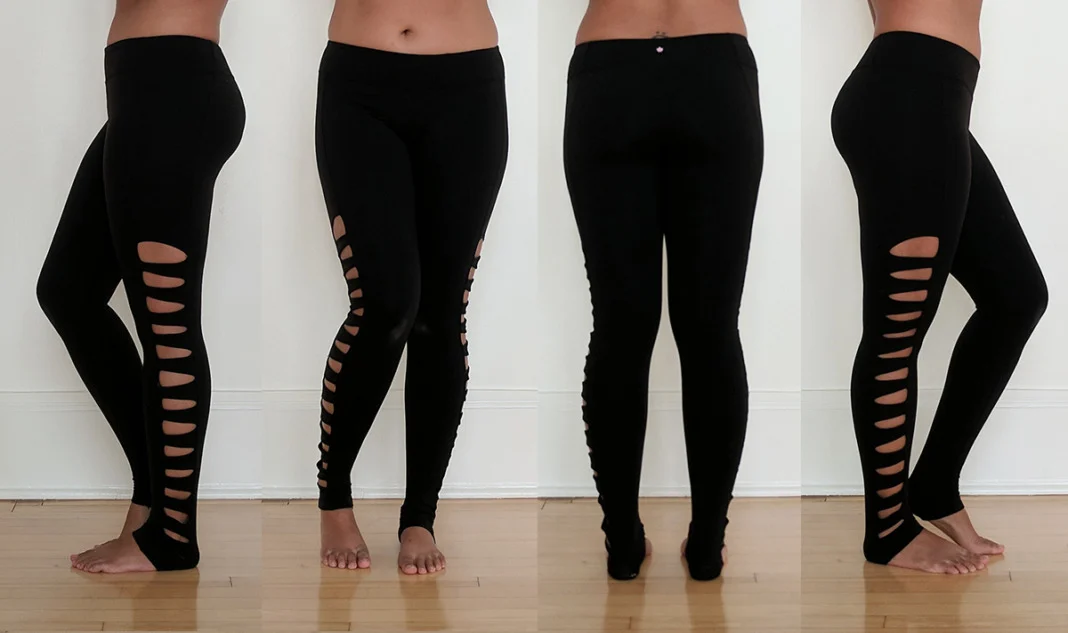 #1 Size: KiraGrace runs True to Size (TTS). I wear a size SMALL in KiraGrace and am a size 6 in Lululemon for reference. In some of their softer black fabrics, I can fit an XS in KiraGrace.
KiraGrace Size Chart/Fit Guide
| | | | | |
| --- | --- | --- | --- | --- |
| | SIZE | BUST (inches) | WAIST (inches) | HIP (inches) |
| XS | 0-2 | 32-33 | 24-26 | 34-36 |
| S | 4-6 | 34-35 | 26-28 | 36-38 |
| M | 8-10 | 36-37 | 28-30 | 38-40 |
| L | 12-14 | 38-40 | 30-33 | 41-43 |
Our Goddess Fits:
The KiraGrace design team has created a line of technical yoga gear that flatters your distinctive goddess shape. We have paid attention to all of the details so that you will look and feel your best when wearing our pants and tops. We have three goddess fits:
Venus Fit: Designed for the curvier goddess – fuller hips or bustline, smaller waist
Diana Fit: Designed for the athletic goddess – narrower hips, defined shoulders
Victoria Fit: Designed for the natural goddess – hips and bust are more average
#2 Style: KiraGrace makes long leggings, crops and shorts that often come with matching tops. They recently created high-waisted leggings. This particular silhouette is called the Diana.
#3 Inseam: The inseam of the Warrior Tough Cut leggings is 27″. They are long enough to wear over the heel but do tend to pull the pant down with continued wear. I am 5'5″ for reference. I wear the leggings over my ankles for a stay-put fit. KiraGrace's full-length yoga pant also offers a 32.5″ inseam.
#4 Rise: WTC leggings come with a low to regular rise sitting 1.5″ below the navel.
#5 Waistband: WTC leggings come with a tall waistband measuring 3″.
#6 Fabric
Fabric Content: POWERHOLD supplex/spandex blend
Fabric Feel: Powerhold feels thick and durable. I would compare the fabric to Zella fabric or Full on Luon by Lululemon.
Fabric Performance:

The fabric is Quick Drying and Dry Wicking
The fabric has 4-Way stretch.
I love that the fabric does not accumulate lint or pill. They're very durable and abrasion resistant.
I've had my KiraGrace for YEARS and the colors have stayed vibrant and do not fade.

Opacity: KiraGrace bottoms are NOT see-through. They are 100% opaque.
Fabric Features:

A pink KiraGrace lotus and infinity symbol logo on the back of the waistband.
Cutouts are sewn into the sides of the legging. The sexy cut outs extend from mid-thigh to ankle to give your skin space to breathe.
One hidden waistband pocket to stow your keys or credit cards.
#7 When to Wear: I wear my KiraGrace leggings everywhere. I wear it with a denim chambray button-up for a casual look around town. My favorite colors to match with the leggings are grey and white.
#8 Cost: WTC long length leggings cost $128. KiraGrace leggings range from $98-$128.
#9 Gusset: WTC leggings have a triangular, single layered gusset.
#10 Stitch Seam: WTC leggings are made with flat fell seams throughout the leggings.
#11 UPF Protection: Not disclosed.
#12 Made in the USA with imported fabrics.
#13 Care Instructions: I wash my leggings on gentle cycle with mild detergent and cold water. I then hang to dry on a foldable drying rack such as this one. The KiraGrace fabric is one of the easiest to care for.
Should I Buy KiraGrace?
You should definitely buy KiraGrace! The high price point is reflective of the high-quality of the leggings and their unique style. The fabric is thick and doesn't pill. The colors also stay vibrant and won't fade. I love that they're so simple yet sexy. I would definitely recommend them to anyone needing a Little Black Legging (LBL) to add to their collection. The WTC leggings also come with a matching top and in various colors (green, blue, red, and black).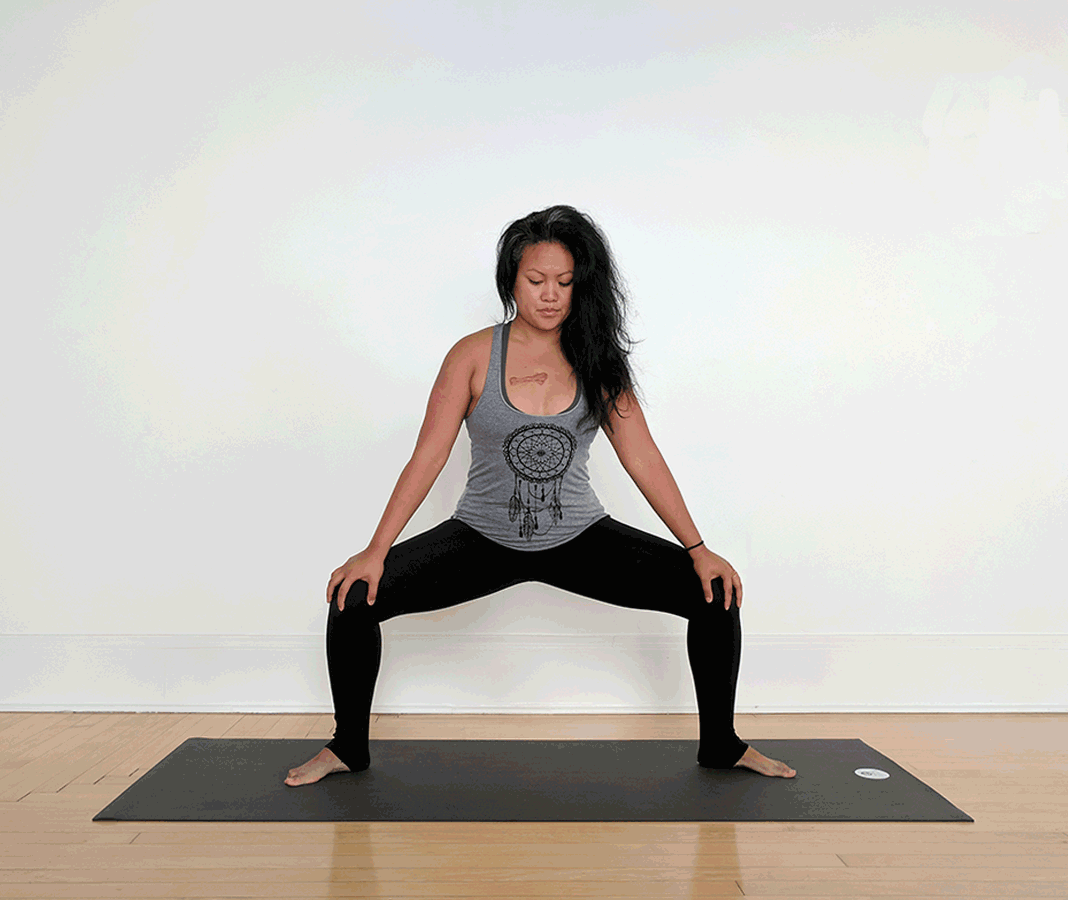 Where to Buy KiraGrace
Thank you for visiting today! If you found this encouraging or informative, please connect with us on Instagram or TikTok.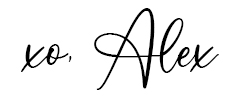 Sign up for our monthly newsletter for updates and more. We promise we won't spam you! Feel free to unsubscribe anytime.
If you're a brand and want to work with us, please visit this page to get in touch.
I was not compensated for this review. All opinions and observations are purely my own and always 100% honest.