Reading Time:
3
minutes
I'm headed to Japan for 5 days this Fall/Winter. Afterward, I'll be heading to Singapore and Indonesia (Bali and Jakarta) for 7 days. I am really looking forward to my trip to Asia! This will be my first time visiting all three countries. While it is exciting to visit three new destinations, the challenger will be packing for areas with varying forecasts. In Tokyo it's going to be ~60 F and Singapore and Indonesia will be ~80-85 F.
I love to pack as a light as possible. Below is a list of what I am packing for the Fall/Winter while in Japan. The weather will not be parka worthy just yet, but it will be cold enough that I shouldn't be outside in shorts and a tank top. I recently created a Activewear Capsule Wardrobe for Fall 2017, so I will definitely be bringing many of these items along with me on my trip.
What to Wear in Japan for Fall/Winter (27 Units Total)
1 Jacket: Lime and Vine Mina Jacket (find similar items here)
2 Tank Tops: Inner Fire Mandala and Carbon38 Atom Tank
2 Tees: Stripe T-Shirt and Solid Alternative Apparel T-Shirt
2 Button Up Shirts: Frank and Eileen's Eileen Button Up (Chambray black or blue) and Athleta Long and Lean Button Up Shirt
1 Pair of Jeans: Frame Skinny de Jeanne Skinny Jeans in blue or black ($199)
2 Leggings: Carbon38 Takara ($98) and Alo Moto Leggings ($118)
1 Evening Dress: Carbon38 Los Angeles Dress ($175) – Also comes in red!
1 pair of Shorts: Camo Shorts from Thailand ($4)
1 pair of Sneakers: Reebok Guresu sneakers ($80)
1 pair of Dress Shoes: Leather Mules
1 pair of Sandals: Ipanema Sandals ($20)
1 Scarf: I have a blanket scarf that I bought off of Amazon for $13. It also doubles up as a legit blanket.
1 Beanie: I have a promotional beanie from Essentia Water ($ Free)
4 pairs of Socks (mix and match thin and thick socks)
5 pairs of Underwear (hand wash when necessary in your hotel room)
3 Bras (2 sports and 1 clasp bra): My go-to bras are Lululemon's Free to Be and Victorias Secret Wireless molded bra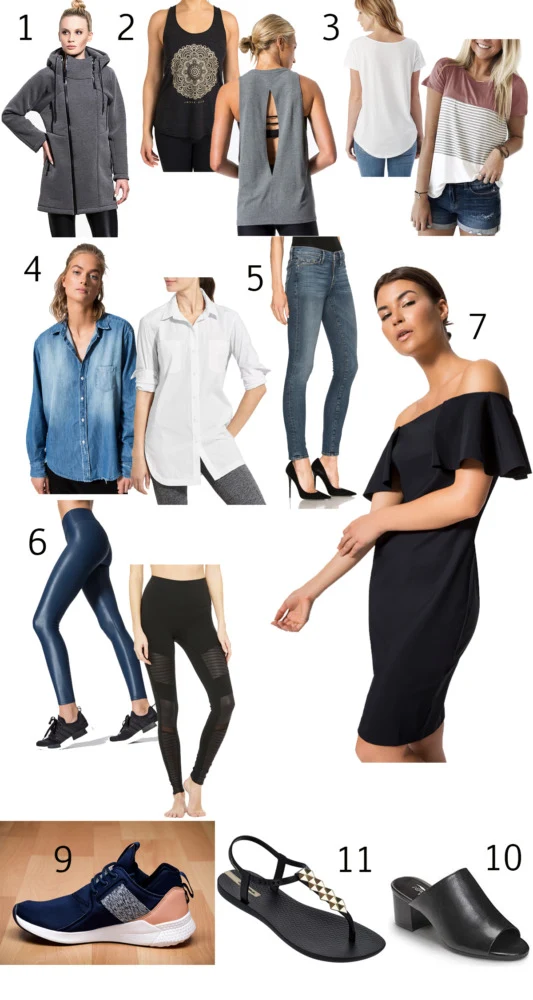 Essentials/Necessities
1 Luggage (small rolling or backpack)
1 Backpack: Herschel
Passport and ID
Phone
Phone Charger
Laptop
Outlet Adaptor
Sunglasses
Headphones
Eye Cover
Neck Pillow
2-3 Credit Cards with no foreign transaction fees
ATM card
Emergency Cash (~$500)
2 loads of detergent and 2 fabric softener sheets (recommended for a 2 week trip)
Toiletry Bag

Shampoo & Conditioner
Body Wash
Cotton Swabs
Hair Brush
Toothbrush
Toothpaste
Floss
Deodorant
Packing Tips while Traveling to Countries with Different Seasons
Avoid lugging your temporal clothes around. Leave your Winter garb at left luggage (usually $4-$10 USD per day) while you travel to warmer countries. If you're traveling with a partner, designate one suitcase/luggage as the Winter bag and the other one as the Summer Bag. This will help keep your items organized and ready for your next adventure.
Another tip is to only travel to areas with similar seasons. For this particular trip, we took advantage of a stopover in Tokyo. We knew the seasons would be different and that would present a challenge in how to pack for our trip, but it was too good of a deal to pass.
Lastly, check out the video below which shows you what NOT to wear in Japan.
I hope you enjoyed my post on what to pack for a Fall/Winter 2017 trip to Japan! If you have any tips, I'd love to hear them!
Thank you for visiting today! If you found this encouraging or informative, please connect with us on Instagram or TikTok.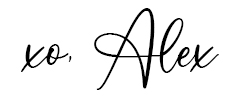 Sign up for our monthly newsletter for updates and more. We promise we won't spam you! Feel free to unsubscribe anytime.
If you're a brand and want to work with us, please visit this page to get in touch.