Reading Time:
2
minutes
Updated: 6/13/2023 | Kind Laundry Review
About Kind Laundry
Kind Laundry is a sustainable household brand that offers a plastic-free solution to doing your laundry at home.
Angie Tran and Bernard Law wanted to make a difference in the world through one of the things we do regularly…laundry! They wanted to create a product that would prevent waste and reduce plastic in our landfills, thus Kind Laundry was born.
Kind Laundry Review
We received an awesome Laundry Makeover bundle from Kind Laundry to review in this post.
Kind Laundry Pros
Compact laundry products that won't clutter your home. Say goodbye to big plastic bottles that take up room on your shelves. Their space-saving design is great for people living in small dwellings.
Laundry sheets are great for traveling. We love taking the sheets with us on trips. It allows us to do laundry without weighing us down.
Fragrance Free Options – Don't want your clothes to smell? Opt for their fragrance-free detergent.
Minority Owned
Women Owned
Save 15% when you subscribe to their autoship program.
Save up to 20% when you buy in bulk. They make great gifts!
30-Day Satisfaction Guarantee
Kind Laundry Cons
Only two scent options (fragrance-free and ocean breeze).
Should I Buy Kind Laundry?
We totally stan Kind Laundry and can't recommend them enough. We love their ocean breeze scent and hope they come out with more scents.
We also love how eco-friendly their products are. We can truly say goodbye to single-use plastics now.
Where to Buy Kind Laundry
Shop for Kind Laundry through their website. Use code SCHIMIGGY for 10% off all your orders at Kind Laundry.
If you found our Kind Laundry review helpful, please share it. Thanks for your support!
Thank you for visiting today! If you found this encouraging or informative, please connect with us on Instagram or TikTok.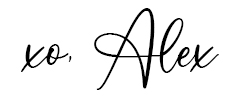 Sign up for our monthly newsletter for updates and more. We promise we won't spam you! Feel free to unsubscribe anytime.
If you're a brand and want to work with us, please visit this page to get in touch.