Reading Time:
6
minutes
Updated: 7/14/2022 | Abbio Review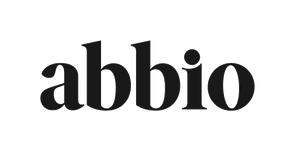 Disclaimer: I received products from Abbio to conduct this review. As always, all thoughts and opinions are my own and 100% honest.
About Abbio
Abbio is a direct-to-consumer (DTC) kitchenware company designed to equip and inspire home cooks with high quality and professional-grade cookware.
They decided to only sell DTC in order to keep prices low while sharing their passion for people to cook at home with high-quality equipment.
Abbio is short for abbiocco – the Italian word for "happy, drowsy, and satisfied after a big meal." This is the feeling you get after eating a filling and scrumptious meal. Or what we like to call, a food coma!
The brand was founded by the Wahl brothers in 2018. The brothers share a love of cooking and wanted to create a business that coincided with their passion for cooking. While there are many cookware brands on the market, they felt there was still a lack of cookware that met their standards.
The Wahl brothers researched the cookware market and concluded that many of the options they'd seen were either too expensive or unnecessarily complex. So they created Abbio to offer another option for home chefs seeking affordable and dependable cookware.
We decided to try out Abbio to see if their kitchen set was worth it. And we're happy to say that we love our set!
Below we share our in depth review of the Abbio set to help you determine if it's worth buying.
Abbio Review
Prior to receiving my Abbio set, I was using a VERY old Farberware set that I purchased from Target in 2003 while in college. I also have an Always Pan that I use a ton!
Related: Always Pan Review
Fast forward to 2022 (with an established career in blogging), I was offered a chance to try out Abbio!
I quickly offered my old cookware set on a local Buy Nothing Group and was excited to dig into my new kitchen tools.
Abbio's focus is on kitchen minimalism. They intentionally developed a 5-piece set to serve every cooking function without the need to splurge on a 10+ piece set.
We received the complete Abbio Set ($355) to review. It includes all the following pieces:
Stock Pot ($105): A 9.5-inch diameter stainless steel pot and lid. It has a 6-quart capacity and is oven safe up to 500 degrees.
Small Non-Stick Skillet ($80): An 8-inch non-stick frying pan that is oven safe up to 450 degrees. Does not come with a lid.
Large Non-stick Skillet ($95): An 11-inch diameter non-stick frying pan that is oven safe up to 450 degrees. Does not come with a lid.
Sauté Pan ($95): A 10-inch, 3 quart pan with lid. Comes with a handy stainless steel helper handle.
Sauce Pan ($80): A 2-quart x 7-inch diameter stainless steel pan that comes with a fitted lid. It is oven safe up to 500 degrees.
2 silicone hot pads (trivets) that also double as tools to manage the hot handles of your pots and pants. We received one off-white trivet and another in the color of our choosing (carrot, spinach, and charcoal).
What does Tri-Ply Cookware Mean?
One of the best materials for conducting heat is aluminum, however, studies have questioned its safety. That is why I love tri-ply stainless steel cookware. It sandwiches a layer of aluminum between two layers of stainless steel. This gives you all of the even heating you love from aluminum with all of the safety and beauty of stainless steel.
All Abbio cookware features this fully-clad stainless steel and aluminum design. It is the preferred cookware construction for professional chefs and home cooks because it heats up quickly, cooks evenly, and will last for years and years.
Abbio Pros
Pans are 100% non-toxic. Abbio cookware is thoroughly tested by a 3rd party lab before being delivered to customers. Abbio does not use PFOAs or other harmful chemicals in the manufacturing process. The 4-layer non-stick system is non-toxic (no PFOAs) and extra scratch-resistant. The non-stick surface on the skillet is textured, making it more durable and grips the food while cooking. This surface feels somewhat like fine-sandpaper, but it creates excellent browning and searing results, which is unusual for a non-stick pan.
They use tri-ply construction on all of their products. They use a 3-layer design with a heat-conductive aluminum core and a layer of stainless steel on the pan's interior and exterior. The fact that Abbio provides tri-ply construction for all of its pots and pans (even non-stick) means that you'll benefit from even heating and exceptional heat retention.
The hollow design of the handles helps with heat disbursement, but the handles still get extremely hot as you reach closer to the pan walls. We highly recommend handling the handles with the silicone heat pad or oven mittens.
Affordable when compared to an All Clad level product and is more than half price off.
Flared rims on the pans allow for better food transfer from pan to plate.
Oven safe – Abbio pans are oven-safe, so there's no need to transfer your food to another dish in cases where you want to start or finish your meal in the oven. The non-stick cookware is oven safe up to 450 degrees Fahrenheit, while the stainless steel pieces can withstand heat up to 500 degrees.
Sleek, beautiful design. Their classic cookware looks timeless, no matter where you use or store it.
Sustainable Packaging – Each Abbio product comes in a cardboard box wrapped in a branded cloth drawstring bag. The handles are wrapped in cardboard and recessed into the box for protection and to prevent the product from shifting during transport. Abbio designed its packaging with the environment in mind by eliminating necessary plastic, foam, or other waste beyond the bare minimum required to keep the cookware safe during transit. The drawstring bags protect the cookware in transit, and they also double as reusable produce bags. We like to use them as hat or handbag storage bags because they're huge and come in various sizes.
Easy to clean. Their pots and pans are dishwasher safe, but Abbio recommends washing the nonstick pans by hand to preserve the coating.
Works with all cooktops. We have an induction oven at home and it heats up quickly and evenly. It would definitely work well with gas and coil cooktops.
Abbio has a 30-day return policy, no questions asked.
Abbio Cons
Limited selection. If you prefer more variety in the kitchen, you may find Abbio's offering a bit limited. They got the essentials covered, but if you need a larger saute pan to braise more substantial cuts of meat or a carbon steel pan for high-heat cooking, the Abbio line doesn't cut it.
Uneven heat distribution. The larger pan did not heat up evenly. We did a heat test by boiling a cup of water in the non-stick pan and saw that bubbles did not distribute evenly throughout the pan. See the image below to get a better picture of what we mean.
Hollow handles – Compared to other brands with solid handles, we find that this made the pots lighter in general. But because they are hollow, there is a chance they may dent and bend.
Abbio cookware is manufactured in China in a production facility shared with some of the most prestigious and expensive cookware brands on the United States market. Products are shipped from Abbio's headquarters in Seattle, Washington.
Abbio cookware comes with a one-year warranty. Abbio will replace any product with defects due to materials or craftsmanship.
Should I Buy Abbio?
If you're looking for high-quality cookware that doesn't compromise looks or function, Abbio is for you.
This is a good set for a beginner to advanced home chefs. It's also a great set for a small kitchen. You get everything you need to do a wide range of cooking.
All the pieces are very durable and oven-safe, and if you're the type of person who likes to throw everything in the dishwasher, Abbio says you can go right ahead and do so.
This line of cookware will definitely last you for years to come and is a good value since it's at a lower price point compared to brands like All-Clad.
Where to Buy Abbio
Abbio sells direct to consumers (DTC) so that they can pass on the savings to their customers. Cutting out the middle man saves a ton of money when it comes to expensive cookware.
You can buy their pieces individually or as a set ($355) for a discounted price.
If you found our Abbio review helpful, please share it on Pinterest. Thanks for your support!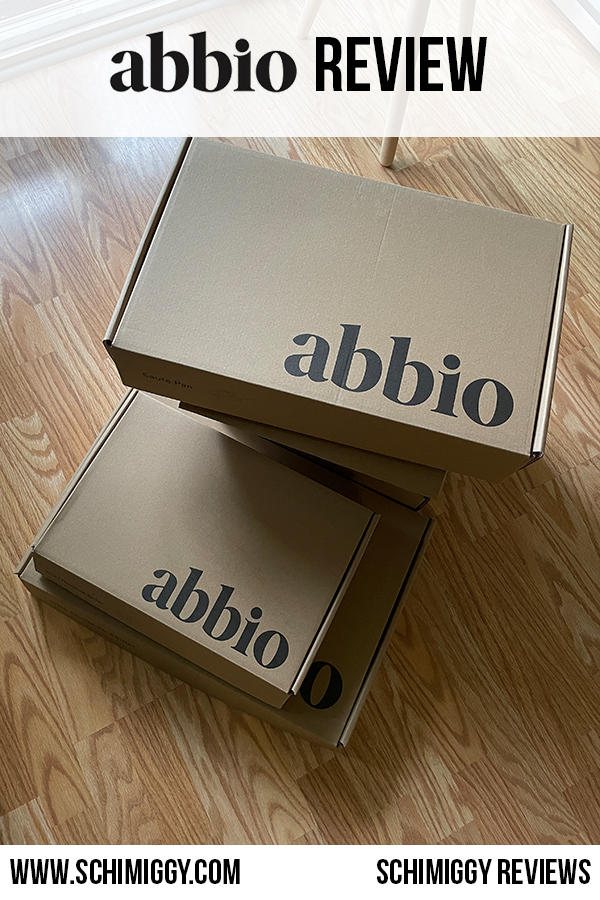 ---
Thank you for visiting today! If you found this encouraging or informative, please connect with us on Instagram, Youtube, Pinterest, Facebook or Twitter. We'd love to meet you!
Sign-up for our monthly newsletter for updates and more. We promise we won't spam you! Feel free to unsubscribe anytime.
For more fitness fashion discounts and offers, please visit our Fitness Instructor Discounts + Brands Directory or favorite brands coupon codes list.
If you're a brand and want to submit a product for us to review, please use this form to get in touch.
This site uses affiliate links. Clicking on or purchasing via an affiliate link may result in commissions for us which help keep the content flowing and lights on at Schimiggy Reviews. You may read more about this in our privacy policy.