Reading Time:
3
minutes
This is our favorite way to eat rice! It's also one of our favorite uses of our Instant Pot.
An Instant Pot is a countertop pressure cooker. It sautés, slow cooks, makes rice, yogurt maker, steams veggies and cooks all types of proteins. You can even bake bread in an Instant Pot!
It's an all-in-one device, which means you can toss multiple ingredients into the pot and cook it all at once.
The pressure cooking function locks steam created by the liquid in the pot. The steam keeps your food moist and flavorful.
In most cases, Instant Pot meals are ready to serve in less than an hour.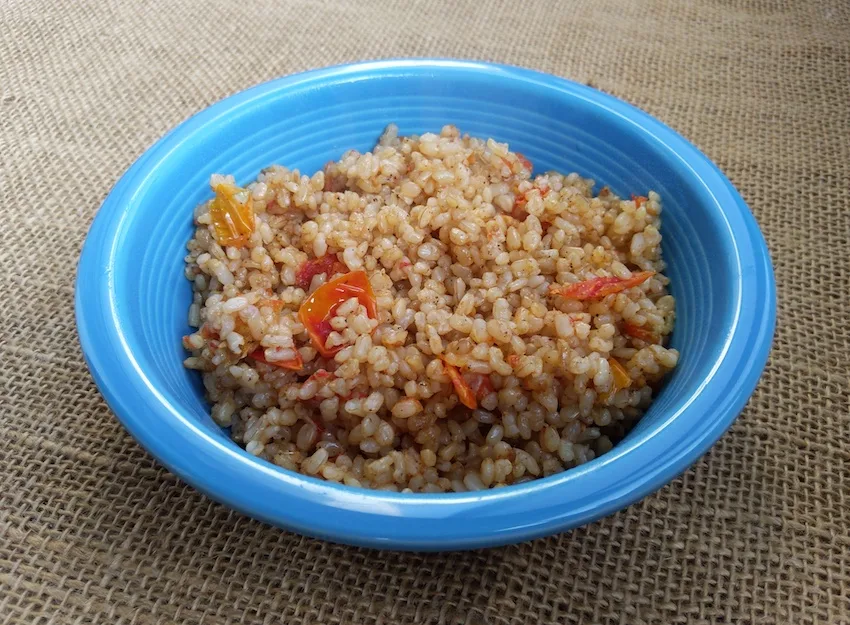 Our Instant Pot tomato garlic brown rice will takes minutes to make and will go with proteins, veggies or eaten alone. There is so much flavor and it's super satisfying.
Yield: 6 cups
Instant Pot Tomato Garlic Brown Rice Recipe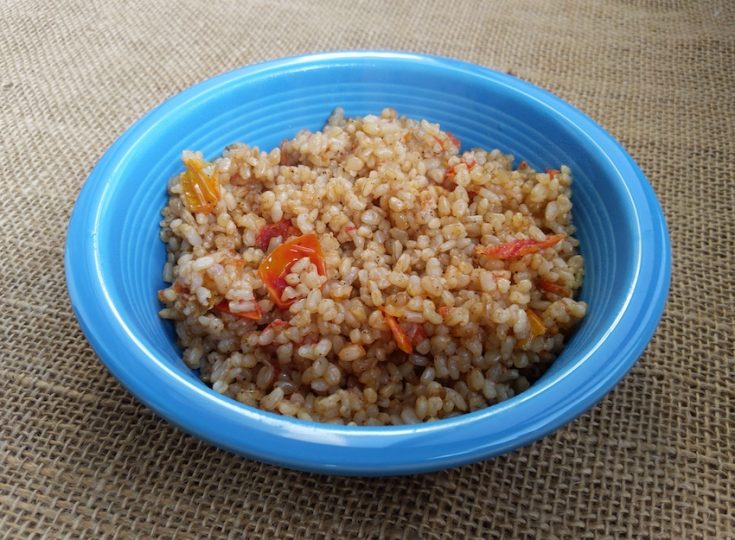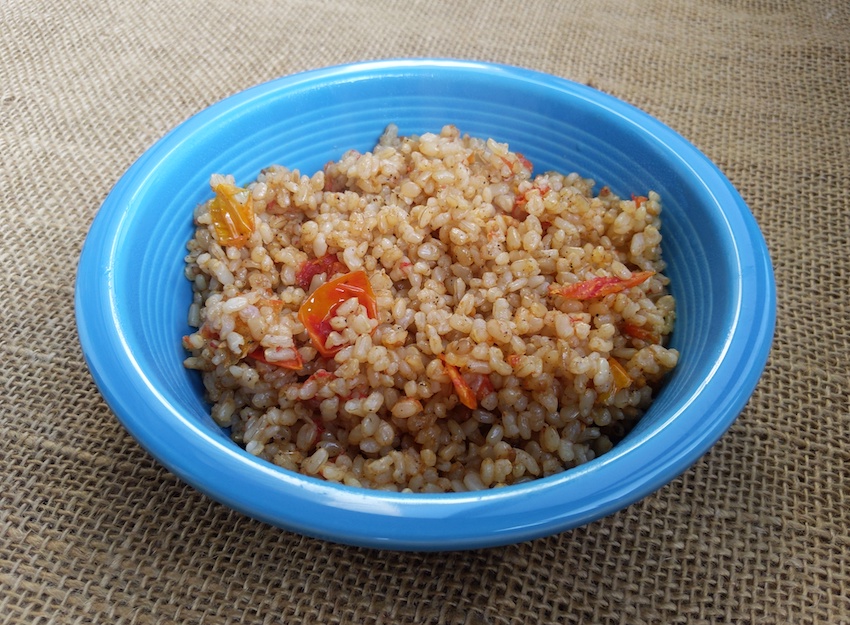 Here is our DELICIOUS tomato garlic brown rice recipe! It's easy to make on the stove or in an Instant Pot (our preferred method).
Additional Time
5 minutes
Ingredients
2 cups Water
3 cloves of garlic minced
Salt and Pepper to Taste
Instructions
How to Cook in an Instant Pot
Add all ingredients to the Instant Pot.
Cook in the Instant Pot on HIGH pressure for 17 minutes.
Release the pressure valve prior to opening the pot. You can do this naturally (letting the steam dissipate over time) or use the quick release valve and watch the steam exit the pot immediately.
Open the Instant Pot and fluff the rice with a fork.
Eat alone or serve with your favorite proteins or veggies.
How to Cook on a Stove Top
In a medium sized pot, add all the ingredients.
Start to cook on high until it starts to boil.
Turn down the heat to low-medium, cover with the lid and let the rice cook for another 25 minutes.
Turn off the heat and fluff the rice with a fork.
Eat alone or serve with your favorite proteins or veggies.
Notes
1. You can add more tomatoes or garlic if you prefer.
Recommended Products
As an Amazon Associate and member of other affiliate programs, I earn from qualifying purchases.
Natural VS Manual Pressure Release
Once the cook time is up on your Instant Pot, you'll need to release the pressure in one of two ways.
Natural Pressure Release: The valve on the lid remains on "Sealing" position and the pressure dissipates naturally over time. This can take anywhere from 20 minutes to more than an hour depending on what you were cooking. Low-liquid meals will take much less time than high-liquid meals, like soup or stews. Keep in mind that food will also still be cooking if you take the natural release route.
Manual Pressure Release (also known as Quick Release): Carefully move the valve into "Venting" position and watch the steam shoot upwards from the pot. This method is much faster but can take longer (up to 15 minutes) if you are cooking high liquid dishes.
Can I Save My Rice for Later?
Yes, you can! You can store the rice an airtight container in the refrigerator for up to a week.
You can also pop it the freezer in a freezer-safe airtight container and freeze it up to 3 months.
We hope you enjoyed our tomato garlic brown rice recipe! Tag us @Schimiggy if you make it. We'd love to see it.
Did you enjoy this post? Please share it on Pinterest. Thank you!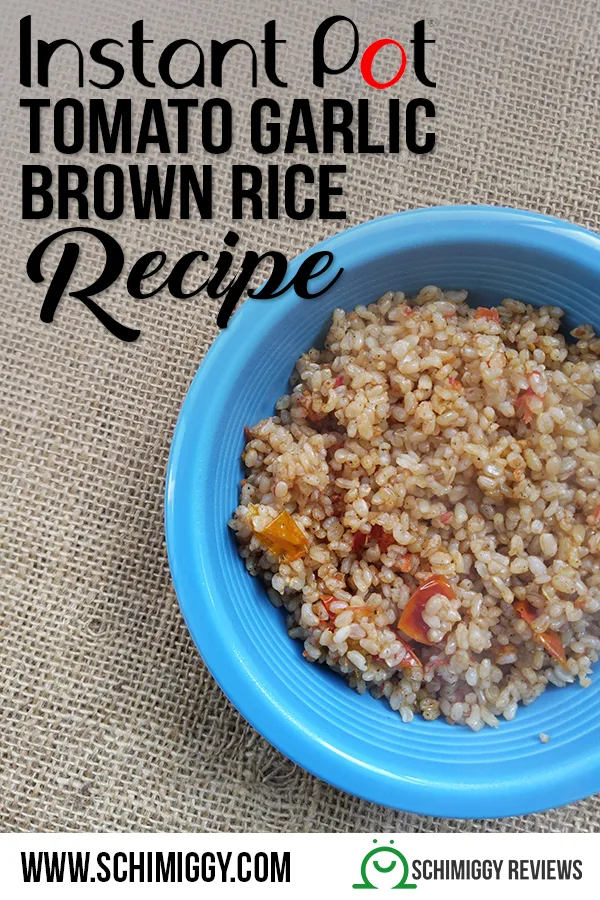 Thank you for visiting today! If you found this encouraging or informative, please connect with us on Instagram or TikTok.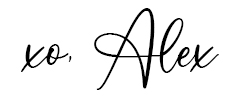 Sign up for our monthly newsletter for updates and more. We promise we won't spam you! Feel free to unsubscribe anytime.
If you're a brand and want to work with us, please visit this page to get in touch.