Reading Time:
3
minutes
Updated: 10/27/2023 | How to Wear a Headband
Nowadays headbands are an accessory! But they're also lifesavers for bad hair days or on days where you want to put in little effort but get the best results. Headbands are here to save the day!
Below we'll share some ways you can wear your headband so that it looks chic and put together.
How to Wear a Headband
#1 Classic Pulled Back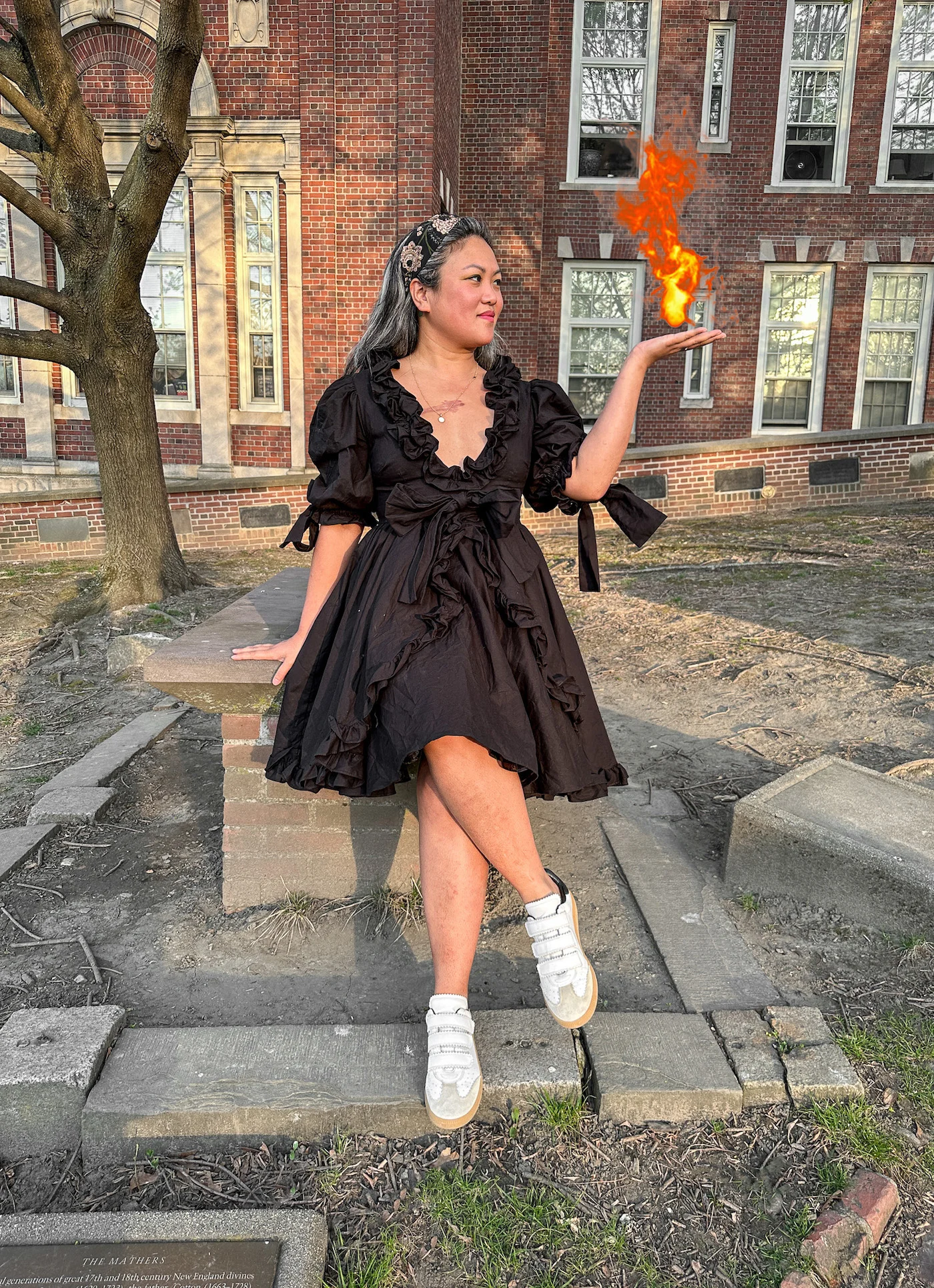 The classic pulled-back headband look is great for keeping hair totally out of your face and showing off that pretty smile. Choose a cute embellished headband that compliments your outfit.
We like to use a pomade to keep our flyaways tucked away for a sleek and clean pulled-back look.
Related: Shop All Our Favorite Hair Products
#2 Side Part
The side-part headband look is one of our favorites! It's effortlessly chic and the bangs frame the face in an attractive way.
I created a taming frizzy hair tutorial below for gray hair.
View this post on Instagram
#3 Middle Part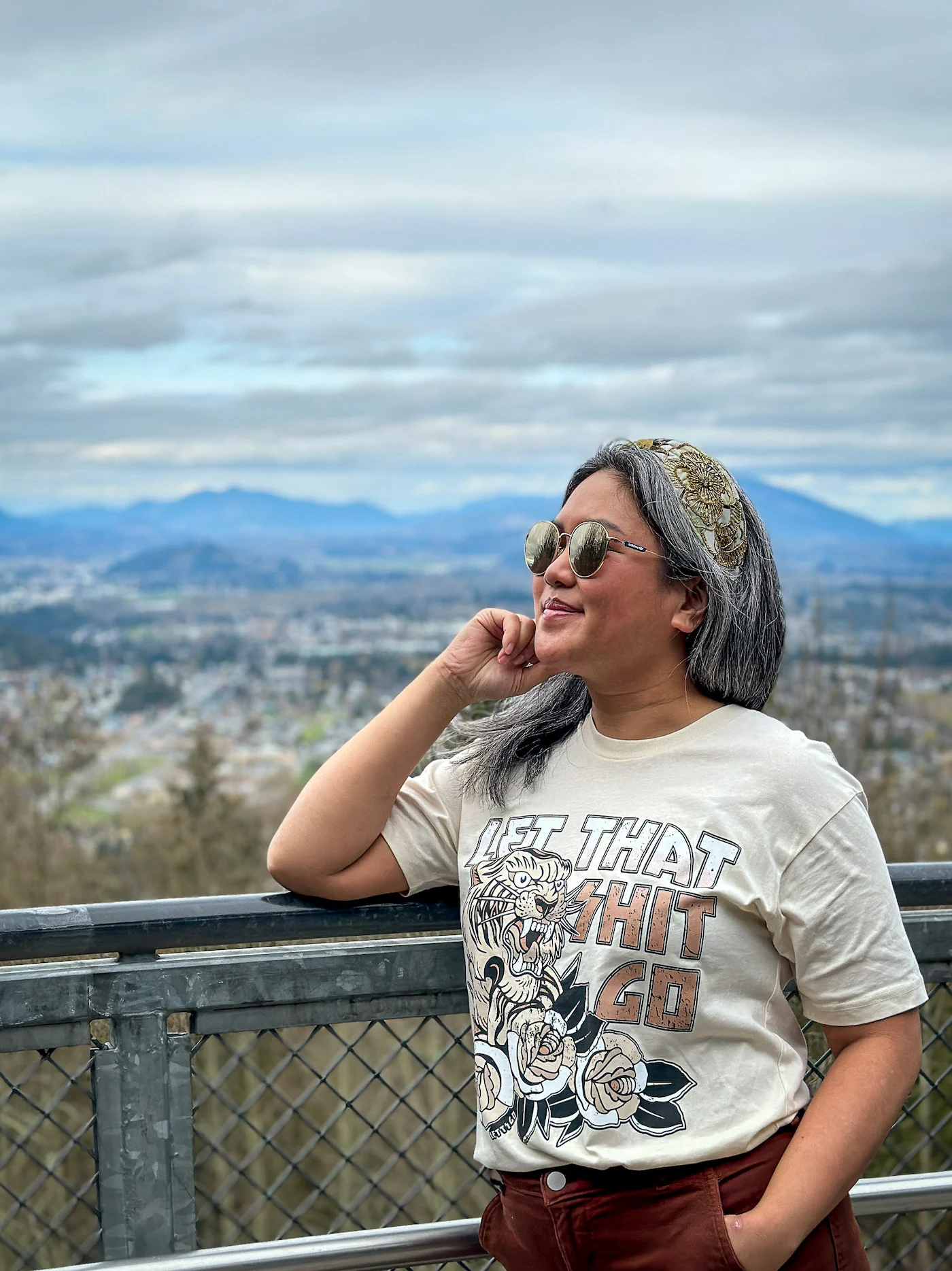 #4 Boho Headwrap
Have a chunky headband that wraps around your head? Wear it over your head around your ears and forehead. This creates a chic look that keeps hair tamed yet looks bohemian.
#5 Sport Headband
Wear a sport headband that wicks away sweat. You can wear it with or without a ponytail.
#6 Headband with a Bun
A clean or messy bun doesn't matter! A bun is always fun! We love pairing a bun with a pretty headband. Wear it with bangs or with your hair pulled back.
#7 90's Zig Zag Headband
The zig zag headband is a sure way to keep your hair tamed. It's also a statement and a very practical way to wear a headband.
#8 Knotted Bandana Style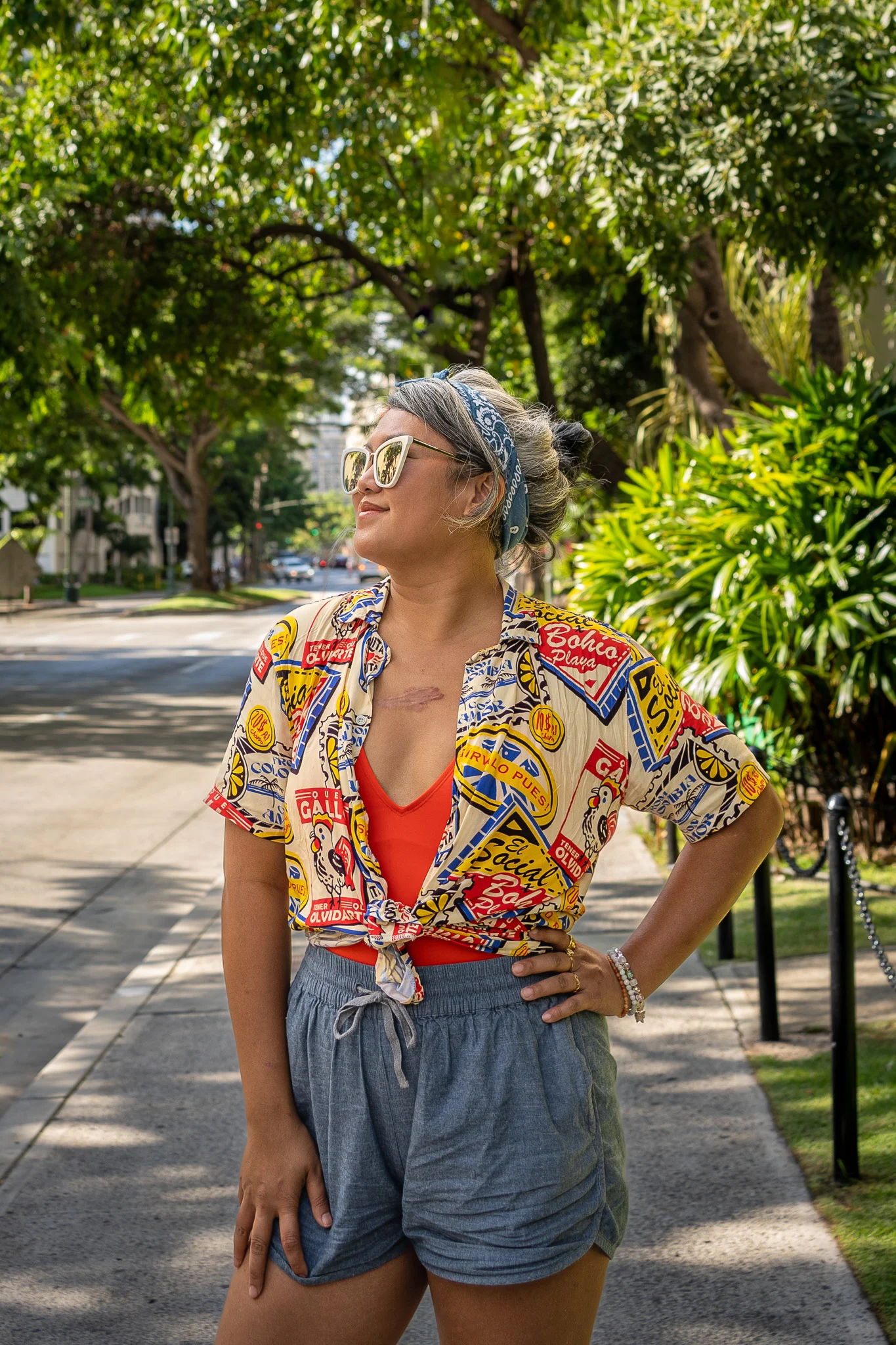 We love accessorizing with a simple knotted bandana. We use our kitchen bandanas to create cute headbands to match our outfits. Afterward, they go back to the kitchen until the next outfit inspiration.
You simply fold the bandana in half and then roll it to the width you prefer. Wrap it around your head and then knot it at the nape of your neck or just above your hairline.
Find cute and colorful cotton headbands on Amazon.
#9 Turban Headband
The turban headband wraps around your entire head and keeps your hair tucked away. We love this because all your hair is out of your face and around your neck. It also keeps you cool in warmer weathers.
#10 Pulled Back with Ponytail
This style is super classic and chic. Comb your hair back, create a ponytail, and then add your favorite headband to add some style. It's so easy and is a very popular way to wear headbands.
#11 Headband with Braid
We love creating a French braid and then wearing a headband to keep everything tucked back.
If you found our how to wear a headband article helpful, please share it. Thanks for your support!
Thank you for visiting today! If you found this encouraging or informative, please connect with us on Instagram or TikTok.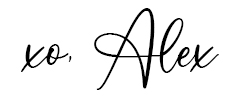 Sign up for our monthly newsletter for updates and more. We promise we won't spam you! Feel free to unsubscribe anytime.
If you're a brand and want to work with us, please visit this page to get in touch.