Reading Time:
7
minutes
Common Heel Problems
#1 Blisters
#2 Sore Soles
#3 Metatarsal Pain
How to Make Heels More Comfortable
#1 Choose the Correct Shoe Size
#2 Opt for a Shorter Heel Height
If you fall in love with a pair of heels but just know that the 5-inch stiletto is going to play havoc with your feet, don't panic. Shoe repair shops should be able to shorten the height of your heels up to one inch depending on the shoe type to make them more comfortable.
#2 Choose Shoes with a Block Heel or Wedges
#3 Wear In Your Heels at Home
Before wearing your heels out, wear them indoors with a pair of thick socks and walk around your house in them for a few hours. This will stretch all the areas that otherwise might pinch your feet. We recommend Feetures thick, padded socks for this.
Another creative hack is to fill a zip lock bag halfway with water and place the bag inside the shoe. Put the shoe in the freezer overnight and the next day, you should notice that your shoe is stretched out! When water freezes, it expands.
Another option is to use shoe stretchers made specifically for heels. These stretches allow you to stretch out your shoe easily. We recommend testing the shoe you want to wear, and during the night before, use a shoe stretcher to give yourself some space in the shoe if needed.
#3 Choose the Right Shoe Shape For Your Feet
It sounds silly, but if you know that you have wide toes which make pointed heels uncomfortable or your feet are flat so anything higher than a 3-inch heel aches – don't do it to yourself. Invest in heel styles that you've found most comfortable in the past as chances are, you'll be more likely to reach for them in the future too. And besides – lower heels are having a fashion moment lately.
#4 Add Padding to Your Shoes
Not only can you use moleskin to line your shoes – an easy way to avoid any rubbing – but this wonder material can also be cut and applied directly over any blisters you feel coming on, or likely problem areas.
#5 Opt for Platform heels
Generally speaking, platform heels are more comfortable than stiletto heels, as they have all the height but less of an angle. So if you have the option, go for a platform every time.
#6 Use Anti Blister Stick or Deodorant
Fashion Director hack: if you can't be bothered with plasters, try using a transparent stick to lubricate any areas that would normally cause you problems. We like Compeed's Anti Blister Stick. The handy thing about this baby is that you can pop it in your bag when you leave the house in case of any emergency SOS situ's.
#7 Use Padded Inserts
If the balls of your feet are your main issue, gel insert, and cushions are a game-changer. We have some options below to help alleviate metatarsal pain.
Check out the padded Sockshion Foot Cushions by Sheec. These little padded cushions for the balls of your feet are GENIUS. They strap over your big and pinky toe and are totally hidden from view. They also come in two colors. The added cushion is a lifesaver and makes walking in heels a breeze. The best part is they can be worn with ANY heel. Simply remove and use them in another shoe of your choice.
Use metatarsal gel pads to alleviate forefoot pain.
Another option is the ball of foot silicone inserts by Dr. Scholls. These are super comfy, but they need to be added to your shoe with adhesive and can be inconvenient to remove and replace.
#8 Choose Shoes with Ankle Straps or Wraps
If your shoes feel like they might slip off your feet at any minute, they're never going to sit comfortably. Plus, you might start tensing different muscles in your feet to try and keep them in place which can ultimately, lead to more aching. One thing you can do, though, is shop for more secure heel styles – if you have narrow feet or struggle to walk in slip-on heels, try a pair that has an ankle strap for extra support.
#9 Heel Grips
Especially important in court shoes or anything without a strap (they even work for ballet flats or loafers) – these grips will stop your feet from sliding around inside your shoes.
It can be difficult to find that Cinderella pair of heels. Fit often varies between brands, and not all carry half sizes for shoppers who need them. But if you ended up buying a slightly-too-big pair that you couldn't live without, heel pads can help fill in gaps at the back of the shoe to keep your foot from sliding forward. Plus, they'll create an extra barrier against friction that can cause blisters.
#10 Avoid Narrow Shoes
For a more minimal option, you can place smaller ball-of-foot pads inside shoes to reduce pressure in the area. These cushions can also help mitigate bunion pain, as they'll work to stabilize the foot and prevent toes from getting squished at the front of the shoe. Keep in mind, though, that the best way to reverse those painful protrusions is by avoiding narrow shoe styles altogether.
#11 Use Heel Protectors
High Heel Tips are amazing
#12 Bring a Change of Shoes
We love bringing flats or sandals to wear when we need a break from heels. Don't be afraid to change up your shoe game for the sake of your feet.
#13 Decrease Your Incline
The incline is not a measurement listed by retailers or shoe designers, but it can be measured by the distance between the heel and the sole.
The shorter the distance, the more steep the heels are.
The longer the distance, the more gradual the incline, and the more comfortable the heels are.
#14 Tape Your Toes
Here's an interesting tip — one certainly worth trying if it means a painless shoe experience. "Taping your third and fourth toes together (counting from the big toe) will help with the pain," Stempien said. "Yes, it's a little weird, but there's actually a nerve there that contributes to foot pain. Stress on the nerve is alleviated when supported by the other toe. Keep in mind this might not work for high-heeled sandals or deep peep-toes."
#15 Buy shoes with leather soles
Before you throw down your plastic, turn that cute shoe over and check what material has been used on the bottom. "You are always better off with leather soles," said Robyn Vie Carpenter, author and founder of The Lesbian Socialite. "Even if your uppers are man-made, you need the pliability of leather to allow your feet to move."
#16 Walk Heel to Toe
This may seem silly as mostly everyone walks from heel-toe. But if you're known for stomping rather than stepping, then this tip is for you!
The motion of walking in heels properly is placing your heel down first & then stepping forward to place your toes down.
It's important to remember that the walking motion in high heels is different from wearing flats. When wearing flats, you can go from heel to whatever part of your foot & not lose balance. In heels, you have to go heel-toe.
One hack that might help with walking in stiletto heels is using heel caps. These, usually used to help with walking on grass & cobblestones in heels also work for making walking easier.
Because they not only protect your heel points, but also add more surface area to your heels, hence, making your stiletto, much less..well…stiletto-ey! And easier to walk in.
#17 Choose Padded Soles
#18 Go for round-toe or peep toe options
they allow more space for your toes to spread out.
Pointy toe stiletto pumps might look great, but they often taper your foot too much. Walking around with toes all squashed together can be very uncomfortable- something you don't need at this stage in the game.
Treat Your Feet
Here are some ways to take care of your feet to prevent pain and blisters.
Seek Aid with Blister Treatments
Another way to keep your feet happy is with anti-blister treatments. Of course, this really only works after a night out with uncomfortable heels & when blisters have already formed.
But these treatments (such as Band Aid Hydro Seal medicated pads) help with your blisters & heal them faster. So you can get to walking in your favorite shoes again!
Of course, you can always use them as a preventative measure in heels that give you blisters in specific areas.
A great product to always have on hand in Molefoam, a padded, multipurpose band aid of sorts that you can cut & place anywhere that needs love.
These bandaids aren't medicated, but a great product to keep in your bag for any sort of mini-emergency!
Put them up
Elevating your feet helps prevent swelling, and facilitates faster healing of those sore foot muscles. To reap the benefits, simply lie down flat and prop your feet up at a 30 degree angle- either with pillows or a chair. Hold this position for at least 30 minutes while you read or use your phone.
Treat your feet to a mini massage
We don't all have the budget to book professional foot massages at the end of a long day in heels. An easy alternative that's just as effective is to use a ball or any hard, round object to roll under and at the sides of your foot. By doing this, you're breaking up the muscles and tiny fascia that have stiffened up due to pressure on your feet. Your feet will feel much more relaxed after a few minutes of rolling.
Soak Your Feet
Soaking in warm water for just 15 to 20 minutes can do wonders for your tired feet. A warm foot soak reduces inflammation (the soreness that you feel) and stimulates blood flow to your feet. Upgrade your foot soak by adding epsom salts for a skin softening boost, or add essential oils like lavender to aid in relaxation.
Wear Compression Socks
If you're too tired to do any of the above and simply want to tumble into bed, put on a pair of compression socks before you fall asleep. Compression socks are frequently worn on long flights to help blood circulate in your legs, and can confer the same benefits for your worn out feet while you sleep. This can go a long way in helping your feet feel fresh in the morning!
Use a Foot File to Keep Your Feet Soft
Heels often cause calluses. Calluses also make it very uncomfortable to be on our feet for long periods of time.
We love using this glass foot file by Sheec to remove calluses. It's great for travel too. It makes smoothening your feet and removing calluses super easy.
At home, we use the Microplane Callus foot file. It lives in our shower and is made of stainless steel so it doesn't rust. We use it weekly to keep our feet soft and callus free.
Thank you for visiting today! If you found this encouraging or informative, please connect with us on Instagram or TikTok.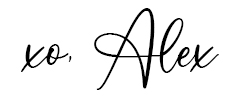 Sign up for our monthly newsletter for updates and more. We promise we won't spam you! Feel free to unsubscribe anytime.
If you're a brand and want to work with us, please visit this page to get in touch.