Reading Time:
7
minutes
Updated: 8/9/2022 | Best Things to Do in Ho Chi Minh City, Vietnam
They have their reasons – they fell in love in that place, they feel comfortable knowing the area, etc. Others, however, feel more adventurous and use every opportunity to discover new countries. We have to say that we are in the second group. We want to learn and explore new things, and each of our trips is partially reserved for rest and partially for education.
When deciding where we are going to go, we like to make a list of several places and then find as much information online about them. After doing that for years now, we can say that it significantly helps to make the right decision. So far, we didn't regret it.
This year, we wanted to go to a country in Asia, but we weren't sure which one. After about two weeks of researching, we found ourselves particularly attracted to Ho Chi Minh City (HCMC) in Vietnam. We spent three weeks in Vietnam and about 8 days in HCMC.
After returning, we decided to write a guide to HCMC because we had such an excellent time visiting Vietnam.
About Ho Chi Minh City
Not so long ago, someone asked us what Ho Chi Minh City is. Here is the thing – the city was known under different names at different times. Most of us, for example, heard about it as Saigon. However, there are other names such as Prey Nokor, etc.
The city was first name Ho Chi Minh in 1946 after the revolutionary first leader of North Vietnam. It was fully adopted in 1976. Nowadays, it is a vibrant place that offers visitors many amazing and exciting things to do and see. Although Hanoi is the capital of Vietnam, tourists are way more attracted by Ho Chi Minh City in Vietnam. It is the largest city, with a population of 8.1 million inhabitants, and by far the most interesting.
Some of the things you will see will leave you in awe regarding the resilience of human beings. Others will keep you fascinated and intrigued. It is also vital to say that some of the places will leave you shocked at what human beings are capable of doing to each other.
It is essential to remember that each of these things individually and all of them together will make your visit worthwhile. Keep in mind, though, that Vietnam has a tropical climate which means that Ho Chi Minh weather is always warm but super humid, so make sure to dress by that when you go out.
How to Get to Vietnam
The best way to get to Vietnam is via plane into the country. You'll fly into Tan Son Nhat International Airport (IATA: SGN, ICAO: VVTS) also known as Ho Chi Minh City Airport. You'll need a passport and Visa to get into the country.
A Visa into Vietnam requires a bit of work because documents have to be submitted through an agency in Vietnam, but it can be easily done a few weeks prior to your trip.
From within Asia, it's very affordable to get to HCMC by plane or bus. Book your next bus or plane to HCMC via Bookaway.
Some people also drive the entire length of Vietnam via motorcycle or car.
Things to See and Do in Ho Chi Minh (Saigon)
War Remnants Museum
You know, some folks claim that things that happened in the past belong there and should remain there. Indeed, it can be true. However, although we don't like to remember or think about wars, one of the things from relatively recent history that shouldn't be forgotten is the war in Vietnam.
If you decide to go to Ho Chi Minh, we recommend visiting War Remnants Museum, which pays tribute to this period that lasted for 30 years. Once there, you will learn about the history of the war and learn about the tactics used by both sides. It is not a joyful visit, but it is certainly one that will allow you to learn much more about the country and its history.
Another historically important site that you must see is the Ho Chi Minh mausoleum which is located in Hanoi's capital city in Northern Vietnam.
Notre Dame Cathedral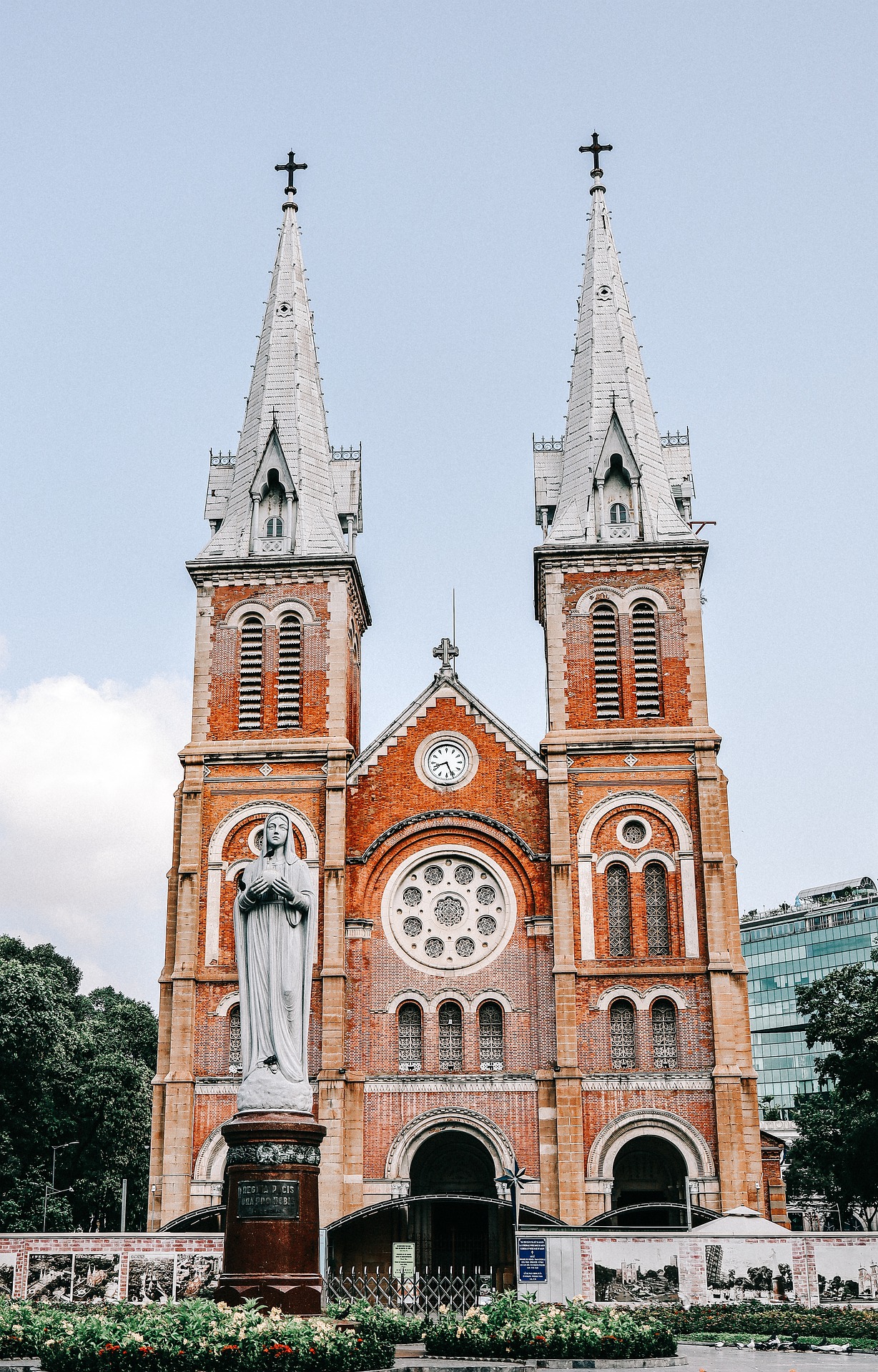 Wait, isn't that in Paris? Yes, the Paris one is the most famous, but it isn't the only one. Of course, Notre Dame Cathedral dates from the period of French colonization of Vietnam.
These days, it is one of the last catholic churches in Vietnam, and that makes it particularly attractive. It is an impressive creation of built-in orange stone with an ornate facade.
Binh Tay Market
Binh Tay market is not as famous as Ben Thanh market, but it caters much more to the needs of locals and makes sure that you have an authentic experience when visiting the city. It was also built during the French colonial period, and it is located in the largest Chinatown district.
Apart from the fact that you will see thousands of colorful stalls, the visit to the market will give you a sensory overload. In case you want to see how Vietnamese people live today, a visit to this market needs to be on top of your list.
Ben Thanh Market
And you cannot miss Ben Thanh Market. It's a huge marketplace with plenty of food, fashion, and counterfeit goods. it's very easy to get lost in there, but that's the fun part of perusing Ben Thanh Market!
Eating in Ho Chi Minh City
The best way to get to know the culture and the country is through its food, isn't it? Every gourmand will enjoy dining in Ho Chi Minh City's restaurants.
Vietnamese cuisine is incredibly rich, and thus, it is not simple to talk just about a dish or two that you must try. However, one of our all-time favorites is a dish called Bun Bo Nam Bo. This bowl of noodles comes without broth which means all of the ingredients keep their textures. The slices of beef mingle perfectly with crunchy peanuts and sprouts. The flavor is enriched with various herbs and shallots.
One of our favorite places to dine is at Pho Co Mai, where she prepares Hanoi-style pho (beef noodle soup) which tastes amazing and is very affordable.
Museum of Traditional Medicine
If you are curious and open to learning about alternative medicine practices, you might be interested in visiting this museum. Generally, when talking about alternative medicine, we mention India and China, but not Vietnam. However, it is also known for traditional medicine. It is interesting that even if it is different, Vietnamese traditional healing is influenced by Chinese philosophy.
Reunification Palace
It is also known as Independence Palace, and it was the home of the South Vietnamese president during the war. Apart from it is also the place where the war ended when the tank broke through its gates during the Fall of Saigon.
You can also find plenty of excellent Ho Chi Minh City hotels in the vicinity of the palace.
Thien Hau Temple
It is located in district 5 of Chinatown in Ho Chi Minh, and it is one of the most beautiful temples in the city. It was built in the 19 century to celebrate Thien Hau, the Lady of the Sea. The pagoda doesn't look very attractive from the outside. However, once you enter, you become mesmerized by the beauty, especially incredible sculpture reliefs.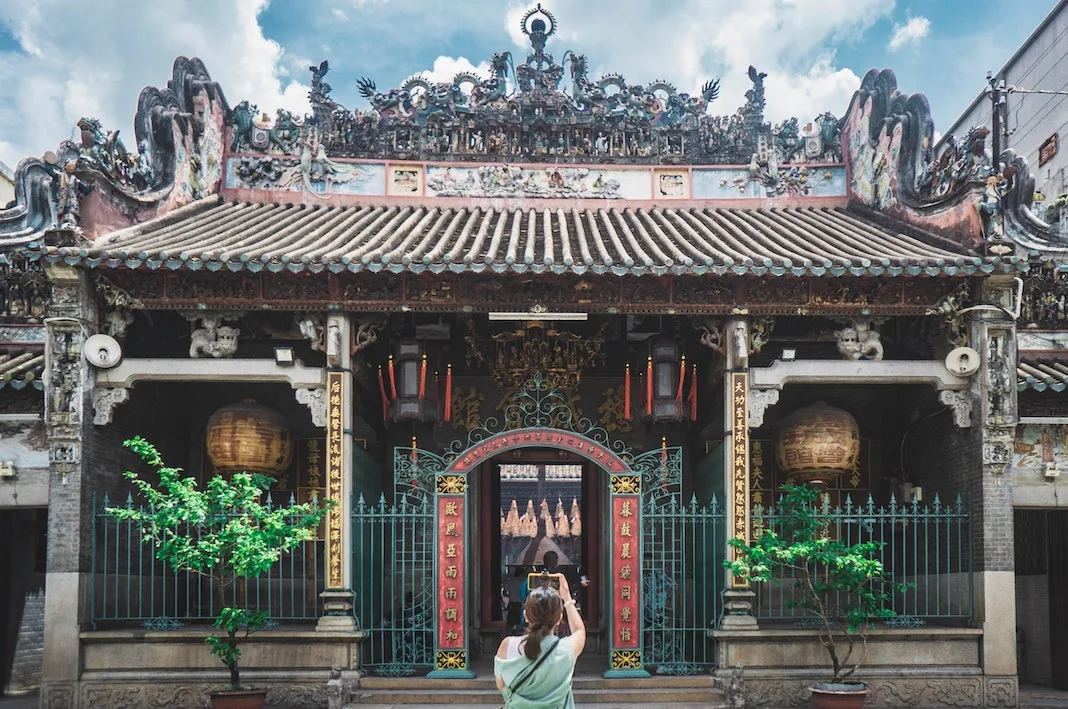 Museum of Ho Chi Minh City
Maybe one of the first things that you need to see after landing at Ho Chi Minh airport and settling in a hotel is the museum of Ho Chi Minh city. Previously called Gia Long Palace and Revolutionary museum, this place is the one that will help you understand Ho Chi Minh's importance. The best is to visit during the week. And if you go in the morning, you will probably be among rare visitors. The displays mainly show the history and creation of the city.
Dong Khoi Street
If you love and have time for shopping, you should visit Dong Khoi Street. It is an expensive area of Ho Chi Minh City where you will find plenty of high-end designer stores and boutiques. But even if you are not interested in shopping, you can enjoy walking in this area, especially because of the mix of French and Vietnamese architecture. It is also a place for Ho Chi Minh young people.
Bui Vien Walking Street
And you can't miss Bui Vien walking street. Many expats and travelers visit this street because there is a ton of restaurants and bars. Many stores are also open late at night and you'll 99% be able to find anything you're looking for on Bui Vien. If you're interested in partying, this is the place to go.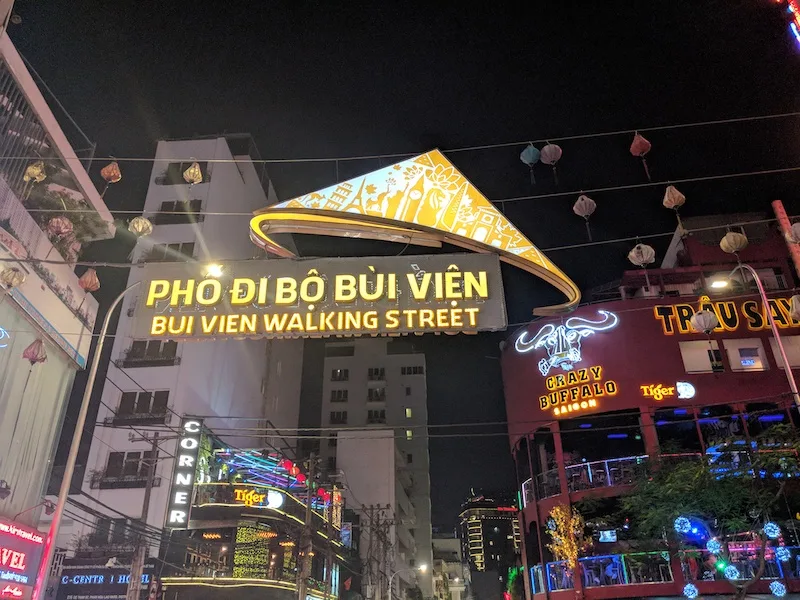 Dinh Mountain and Waterfalls
If you are a nature and adventure lover, you will enjoy this trip. Dinh Mountain is only an hour and a half far from Saigon, so it is pretty simple to go there as you can imagine. You can hike, but also jump into Suoi Da and Suoi Tien springs to cool down. It is one of the best spots on the Ho Chi Min trail map.
Final Thoughts
Ho Chi Minh or Saigon offers so many wonderful things to do and see that t is often challenging to select the most exciting or beautiful. It is without a doubt the liveliest and most action-packed city in Vietnam, and it is developing incredibly quickly. The moment you arrive, you will be surrounded by motorbikes, delicious street food stands, restaurants, and various attractions that will keep you busy.
If you found our best things to do in Ho Chi Minh City, Vietnam helpful, please share the guide on Pinterest. Thanks for your support!
Thank you for visiting today! If you found this encouraging or informative, please connect with us on Instagram or TikTok.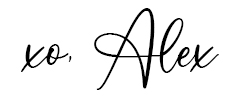 Sign up for our monthly newsletter for updates and more. We promise we won't spam you! Feel free to unsubscribe anytime.
If you're a brand and want to work with us, please visit this page to get in touch.