Reading Time:
4
minutes
When it comes to camping, most of us reach for a tent. However, times have changed, with many outdoor enthusiasts swapping conventional camping for hammock camping. But what is it, and why is it becoming so popular?
In a nutshell, hammock camping, as the name suggests, involves sleeping above the ground as opposed to on it. The biggest benefit? Hammocks are a lot lighter and, therefore, easier to transport, meaning you can leave one in your car and pitch up where you please.
Keen to give it a try? Read on to learn more about this phenomenon and a handful of must-know tips and tricks.
#1 Choose the Right Hammock
There are a variety of hammocks on the market, some are more suited to camping than others. With this in mind, choosing a hammock crafted out of the correct material is essential. For best results, avoid natural fibers, as these are susceptible to mold, rot, and mildew.
On top of this, fabrics crafted from natural fibers can lose their hue when exposed to rain or UV rays.
Soft-spun polyester hammocks, on the other hand, such as those stocked by the Key West Hammock Co., are a great option for camping. Why? They're both stable and comfortable and can withstand the elements. The result? A hammock that can stand the test of time.
#2 Learn To Hang a Hammock
Instead of stringing your hammock with zero movement between the anchor points, allow for a little sag. Think of it as a smiling mouth, or hang it at a 30-degree angle if we're getting technical. Aside from ensuring a stable set-up (you don't want to fall out!), this will ensure optimal comfort.
#3 Invest in a Bug Net
If you're camping throughout the summer months or in a more tropical location, a bug net is a great investment and can be easily hung above the hammock. Some hammocks even come with built-in bug netting.
#4 Don't Forget A Sleeping Pad
A sleeping pad is a great investment for those wishing to stay warm at night, as it will ensure you stay insulated. If you're struggling to source a pad to fit your hammock's shape, you can either use an airbed that is slightly deflated or, alternately, you can cut a foam pad to fit. This budget-friendly accessory will ensure you stay warm and protected from the wind.
Looking to push the boat out? Invest in an under quilt. This accessory will prevent exposure to your undersides, ensuring you stay cozy all night.
#5 Keep Your Body Diagonal While Sleeping
Unlike sleeping on an airbed in a tent, try to lie diagonally when sleeping in a hammock. This will avoid the feeling of being swallowed, ensure a peaceful night's sleep, and take the strain off your back.
#6 Protect Yourself From the Elements
A rain tarp is another must-have accessory to invest in when it comes to hammock camping. After all, you never know when you're going to experience a downpour, and unlike a tent, you don't have the protection of a rainfly.
This must be hung over a ridgeline for best results and tied above the hammock between the trees. You can buy a rain tarp designed for hammocks, which will ensure a perfect fit. If you cannot source one tailored to your hammock, ensure you pick one boasting plenty of attachment points. This will guarantee full coverage.
#7 Picking an Appropriate Spot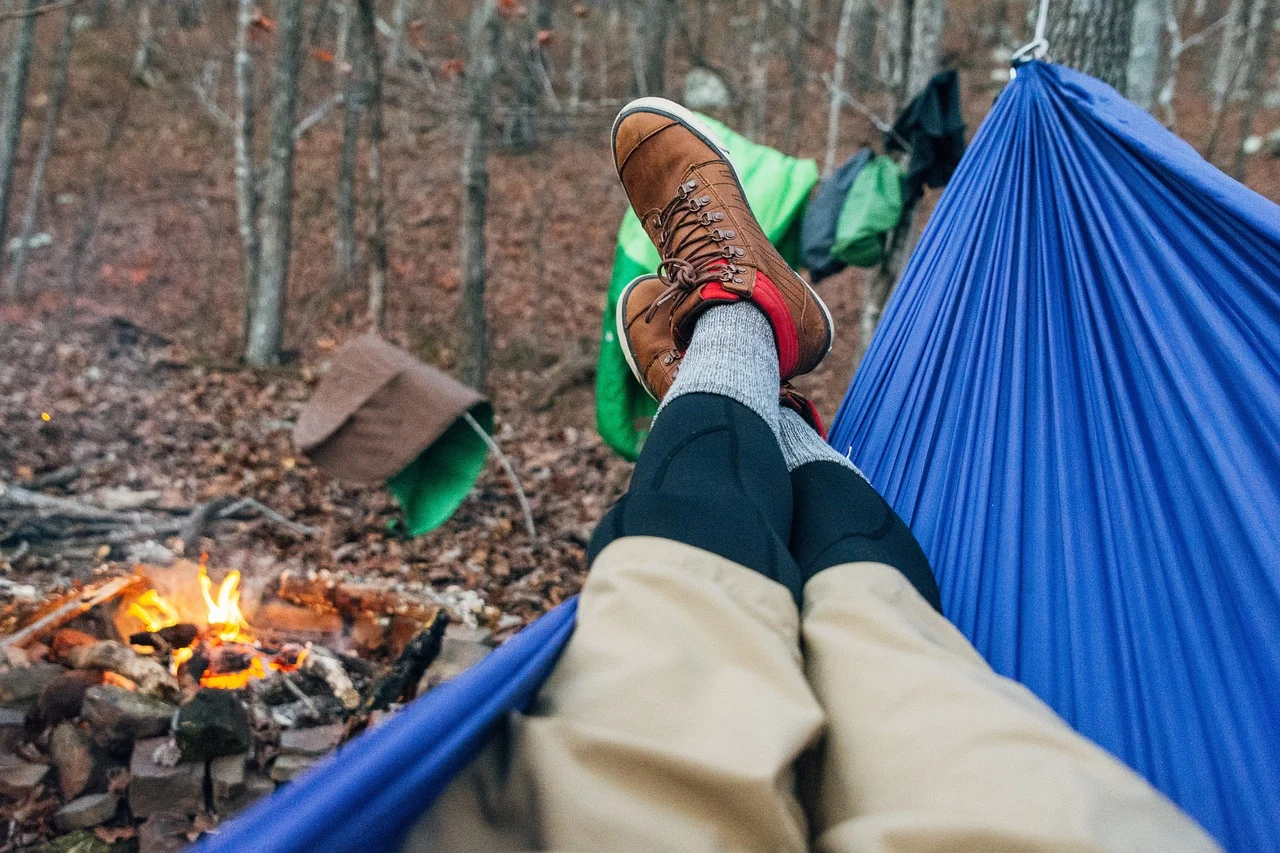 Just as with camping, there is an etiquette to follow when it comes to picking the perfect spot to set up. First things first, you will need to check that camping is allowed in the area you wish to visit. For best results choose a campsite that is already established. Alternatively, check with the local land managers.
In addition to ensuring the area is a go-zone, you must follow the Leave No Trace principles. This includes respecting wildlife, leaving the area as it's found, minimizing campfire impacts, and correctly disposing of waste.
On top of this, selecting the correct trees to hang your hammock from is essential. The recommended size is over six inches in diameter. To protect the tree, you should also use straps spanning a minimum of 0.75 inches in width, ensuring they are safe from wildlife.
No trees to hand? You can use buildings or vehicles as anchor points. Just ensure they're sturdy enough and you have the permission of the people they belong to.
#8 Remember to Clean Your Hammock After Use
When returning from your camping trip, give your hammock a quick clean before storing it away. This will safeguard its longevity. You can do this by laying the hammock on a flat, clean surface using a soft brush to break up dirt and dried-on stains. If it requires further cleaning, use a delicate cleaning solution, such as dish soap or washing soda, to remove any additional stains.
Conclusion
If you've never tried your hand at hammock camping yet wish to give it a go, now is the time. Even if your first hammock camping trip isn't a swinging success, you can guarantee the experience will get better over time.
Providing you invest in the correct style of hammock, follow the above tips and tricks when it comes to setting up, and purchase the right accessories, you'll be a pro in no time!
If you found our guide to hammock camping helpful, please share it. Thanks for your support!
Thank you for visiting today! If you found this encouraging or informative, please connect with us on Instagram or TikTok.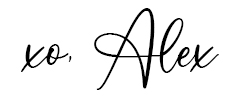 Sign up for our monthly newsletter for updates and more. We promise we won't spam you! Feel free to unsubscribe anytime.
If you're a brand and want to work with us, please visit this page to get in touch.