Reading Time:
3
minutes
Updated: 11/12/2023 | Best Travel Jacket and Outerwear for Women
A great travel jacket makes all the difference when you're away from home. You want features that will help you travel further and more comfortably.
Some features that we look for in a travel jacket include:
Pockets for stowing our belongings. Pockets are essential for us. We especially love if a jacket has hidden pockets to prevent pick pocketing.
Packability – We love a packable jacket! This makes a huge difference when you're traveling. Being able to stow away some of your bulkiest garments can help you travel lighter and faster.
Lightweight – You don't want a heavy jacket to weigh you down. Opt for a lightweight jacket that you can easily take with you from city to city.
Easy to Clean – If you need to clean your jacket, make sure it doesn't take long or require dry cleaning. High-maintenance apparel can really eat up your travel time.
Durable – You want to be able to wear your jacket wherever you go. You'll need a jacket made from high-quality materials that will also last you for years to come.
Below are travel jacket and outerwear brands that we have tested and highly recommend.
Best Travel Jacket and Outerwear for Women
#1 lululemon
lululemon is a household name when it comes to activewear and leisurewear. Their proprietary fabrics are made for movement and are great for traveling.
Jacket style that we highly recommend is the Down For It All collection.
We also always have a pair of their Align leggings in our suitcase wherever we go.
#2 Nike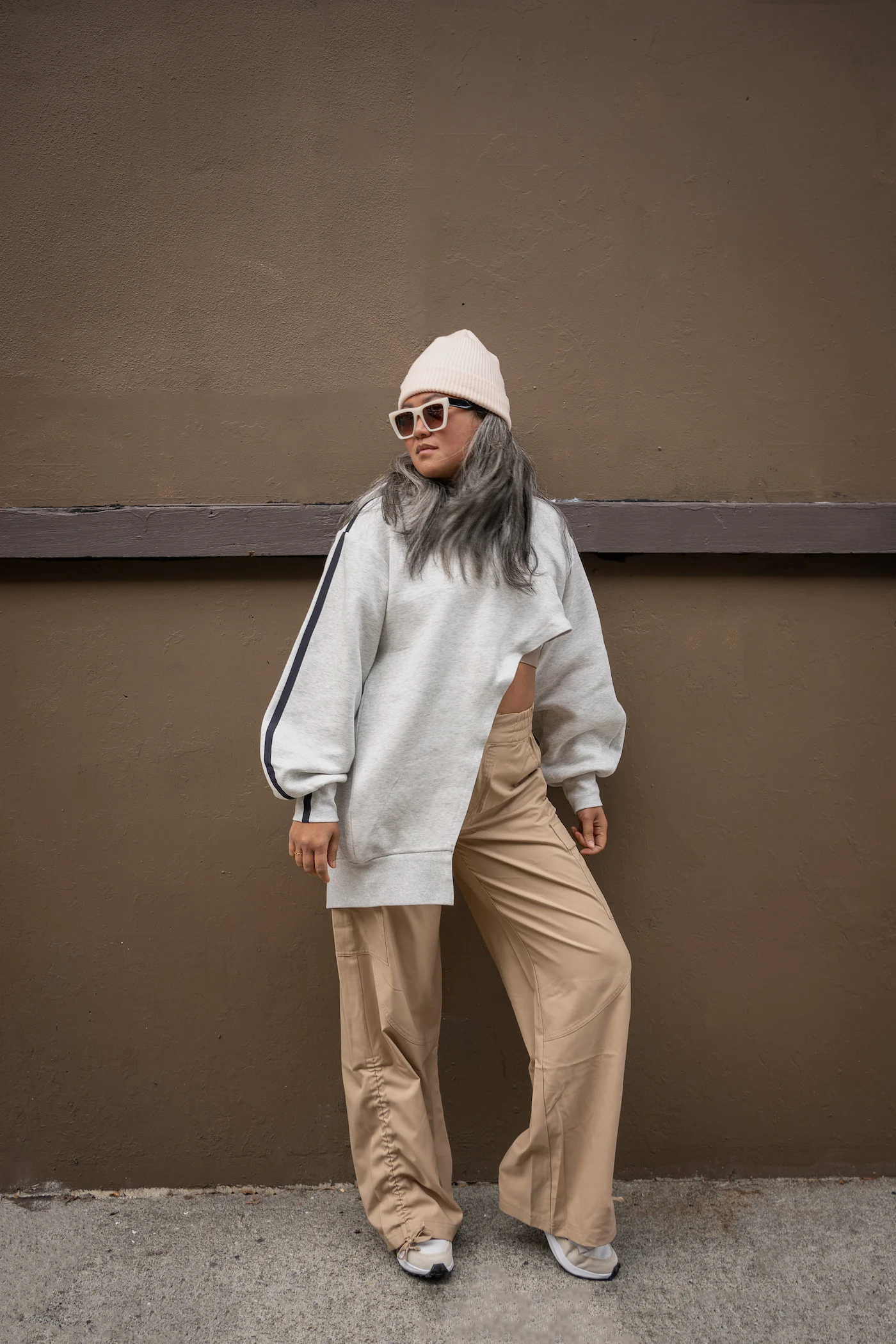 We love how Nike has really upped their street style. Their jackets are so unique and stylish. And the price point can't be beat either!
#3 BAERSkin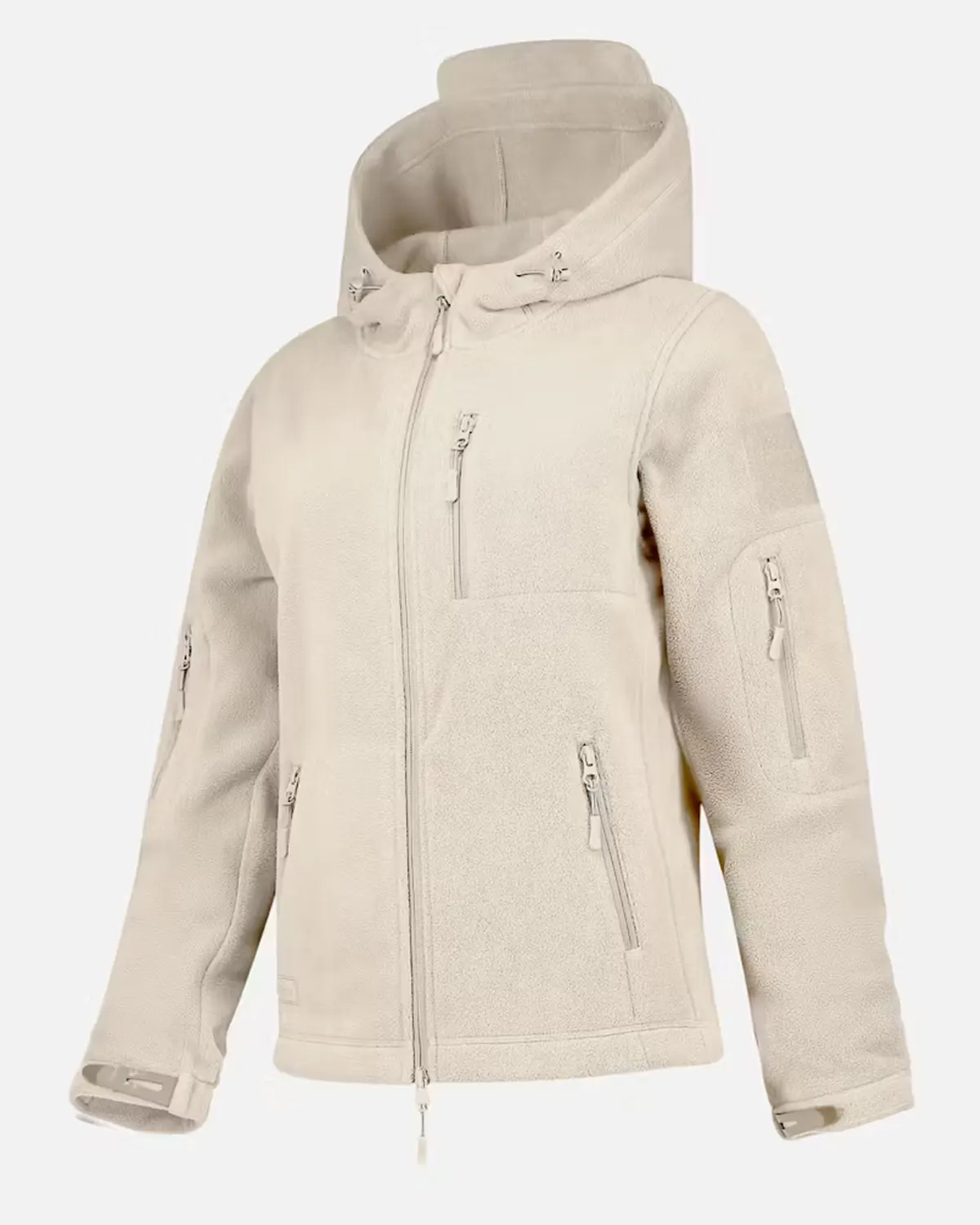 BAERSkin makes an all-weather fleece jacket for both men and women. Their jacket has technical details that are made to function wherever and whenever you need it to.
#4 Löle
Löle is a Canadian-based activewear brand that is very similar to lululemon. We love their apparel because it's well made and great for traveling.
#5 Prana
Prana is a sustainable activewear brand for men and women. Their puffer jackets are super stylish and made with synthetic materials.
#6 Everlane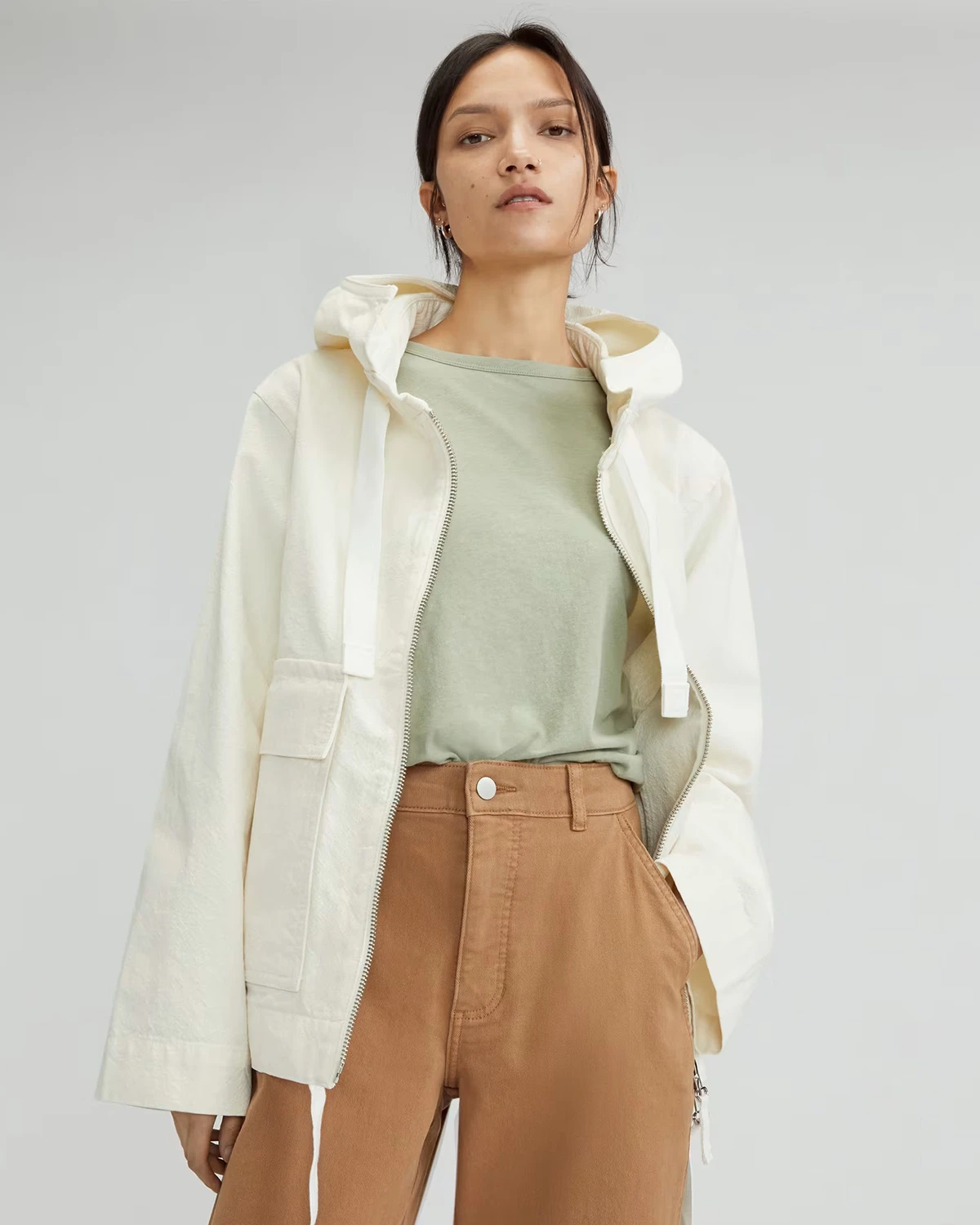 Everlane is a sustainable apparel brand for women and men. They have a large collection of outerwear and jackets in timeless styles.
#7 Athleta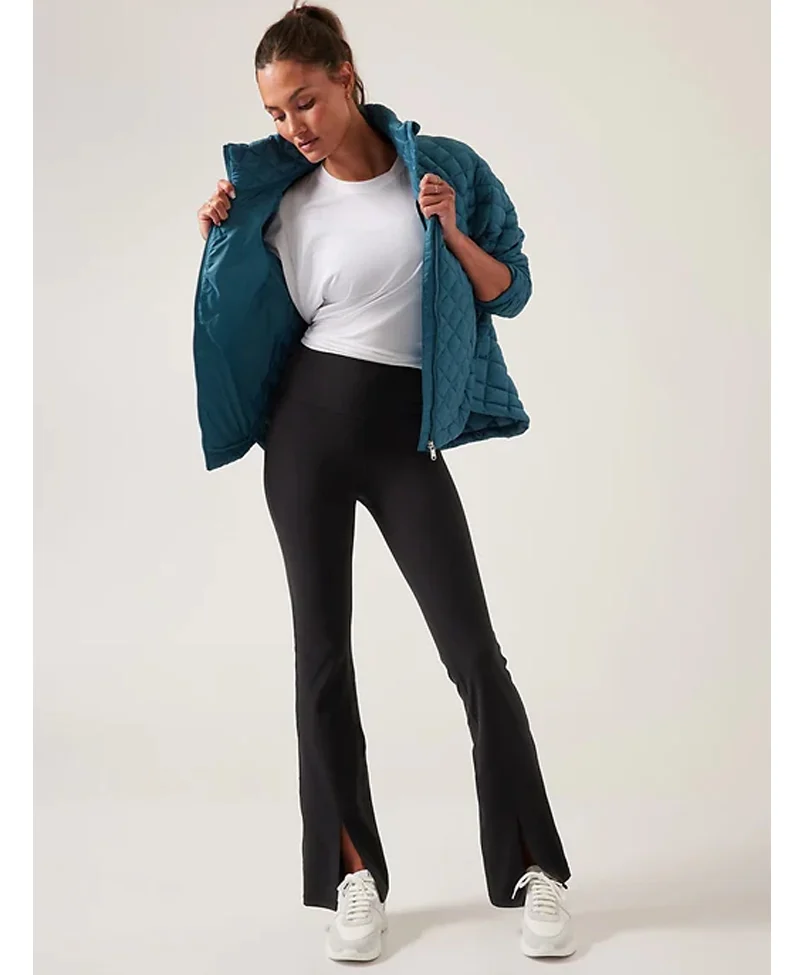 Athleta is an activewear brand that makes high-quality apparel for women.
See all their jackets here.
#8 Quince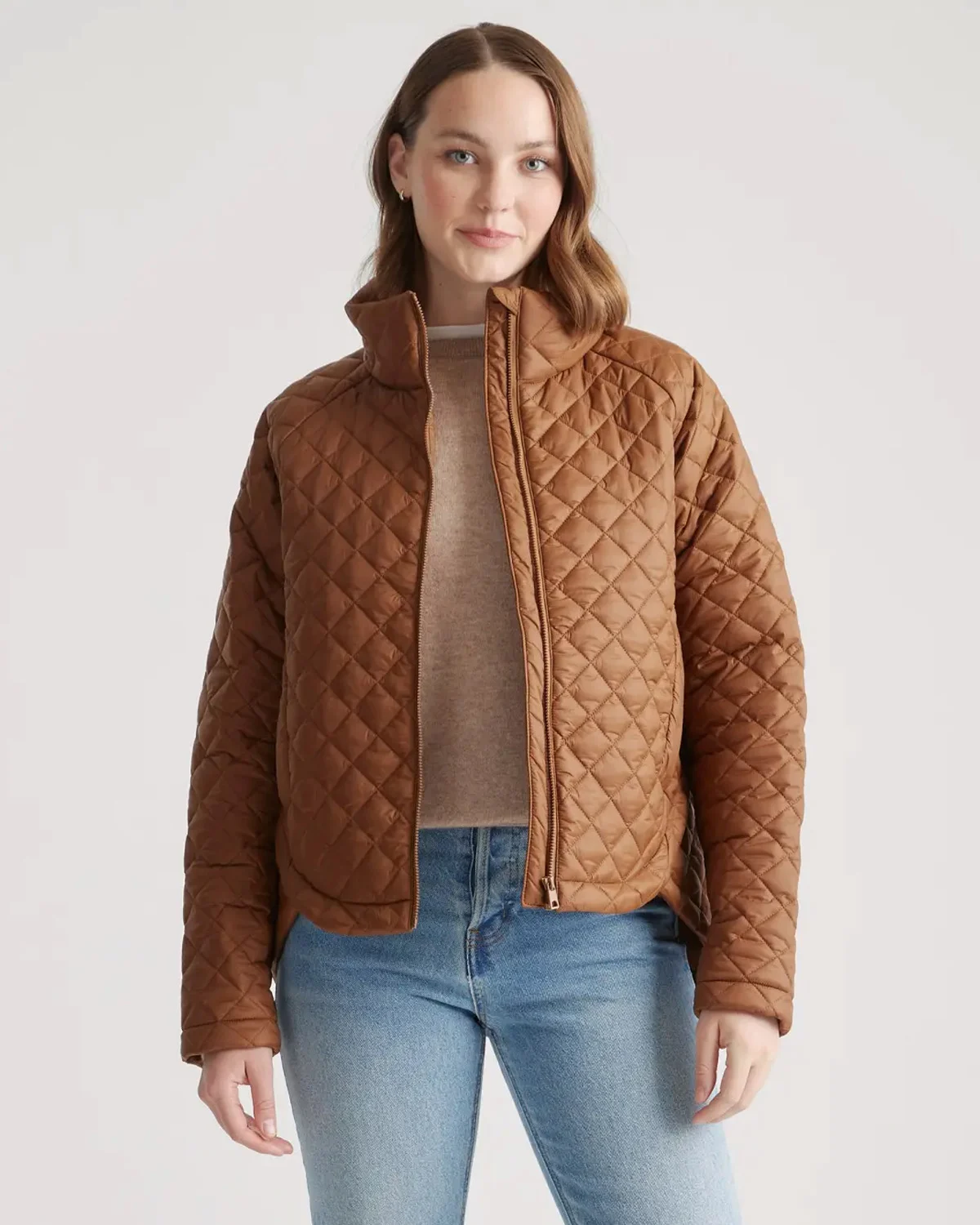 Quince is known for making high-quality apparel at a fair price point. Their goal is to deliver luxury products without the exorbitant price tags.
You'll see many similarities between Quince and many other high-end brands.
#9 L'Academie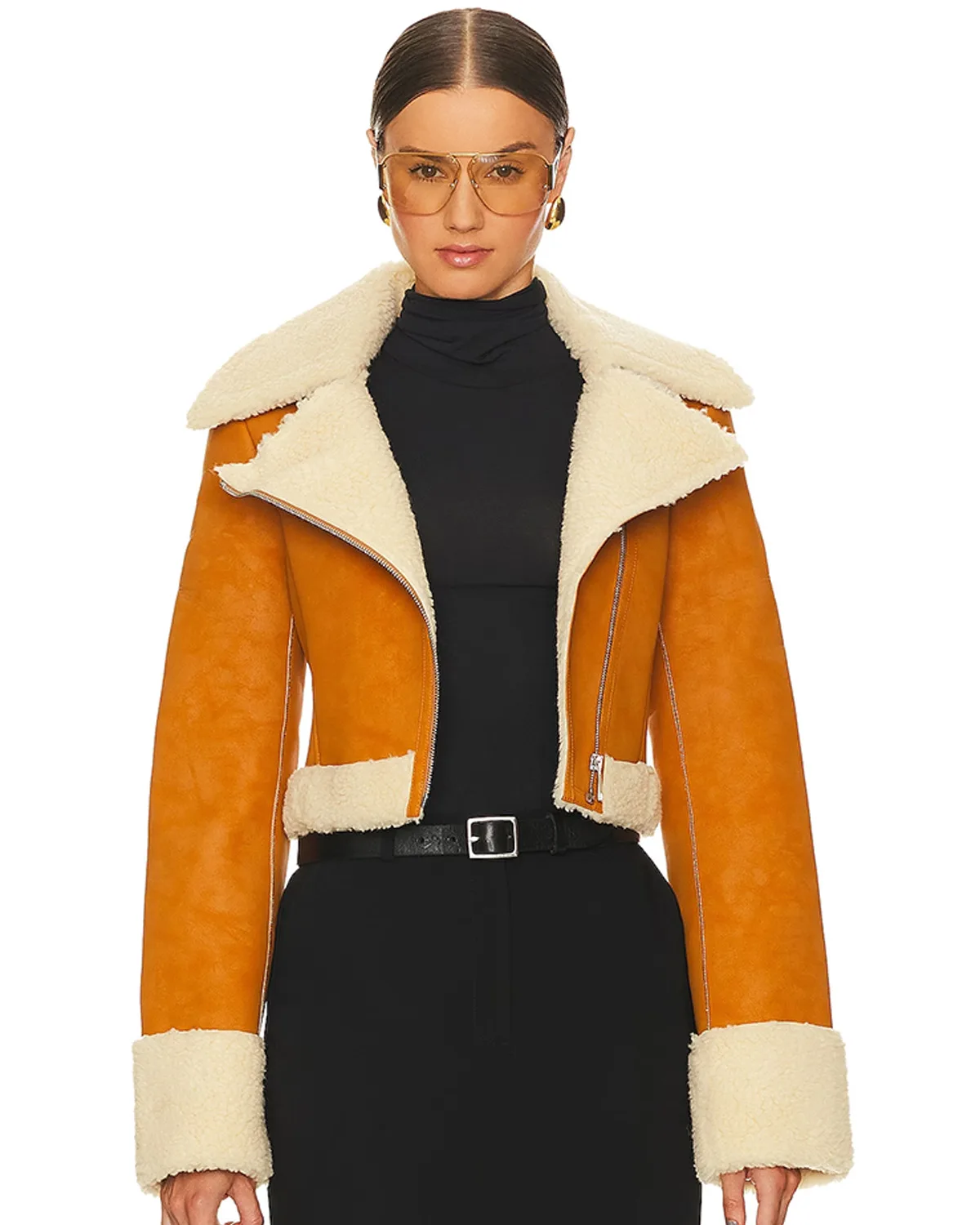 L'Academie is a REVOLVE brand and they offer tons of stylish jackets that are perfect for traveling. We are obsessed with all their jacket styles that are eye-catching.
If you found our best travel jacket and outerwear for women helpful, please share it. Thanks for your support!
Thank you for visiting today! If you found this encouraging or informative, please connect with us on Instagram or TikTok.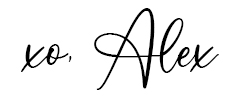 Sign up for our monthly newsletter for updates and more. We promise we won't spam you! Feel free to unsubscribe anytime.
If you're a brand and want to work with us, please visit this page to get in touch.