Reading Time:
6
minutes
Who says you can only celebrate Valentine's Day with your significant other? Friends can celebrate VDay too!
Take your friend out to dinner and do a gift exchange. VDay does not have to be a day where you grouse about being single.
Here are gifts that we think your friends will love to receive for Valentine's day!
Valentine's Day Gifts for Friends
#1 Customized Photo Gifts
Personalized gifts are a great way to preserve special memories. Vistaprint offers photo gifts that can be printed on various products like blankets, mugs, calendars, canvas and more.
Decorate your home with the ones you love!
#2 Wine Insiders
Wine always makes a great Valentine's Day gift. Wine Insider offers curated wine shipments direct to your doorstep.
Let them do the job and get delicious wine shipped to your loved ones. This is perfect for anniversaries and weddings too!
#3 Gourmet Ice Cream
eCreamery offers handcrafted ice cream with Valentine's Day flavors shipped straight to your doorstep. If someone you know loves ice cream, this is a perfect gift for them to celebrate the day of love!
They offer Valentine's Day ice cream collections which include flavors of chocolate, red velvet, vanilla flavors, ice cream sandwiches and more!
The Love You S'More tastes like cinnamon toast crunch and we are all about it!
#4 French Wire Basket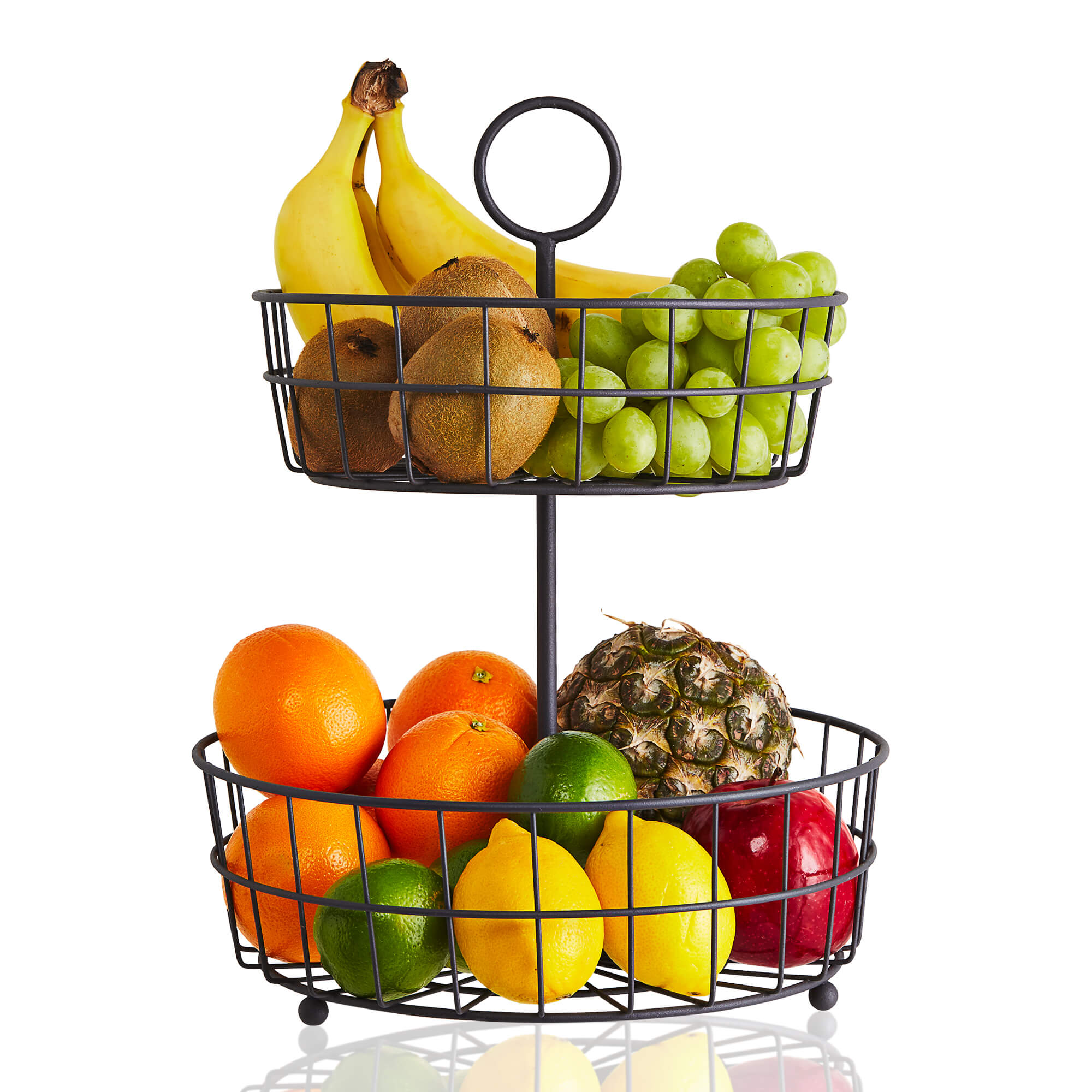 We LOVE the two tiered French wire basket by Regal Trunk. It's perfect for food, toiletries, office and more.
If your loved one loves organization, this is a perfect gift for them!
#5 Keto Chocolate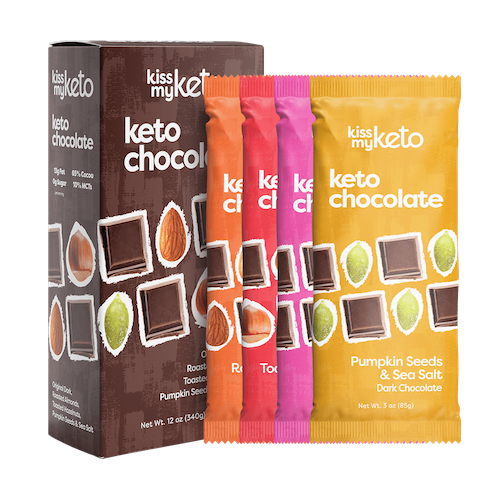 Give your loved one some keto chocolate. Keto chocolate by Kiss My Keto has all the flavor and none of the guilt.
We recommend sending a variety pack to your loved ones.
#6 The Couple's Bucket List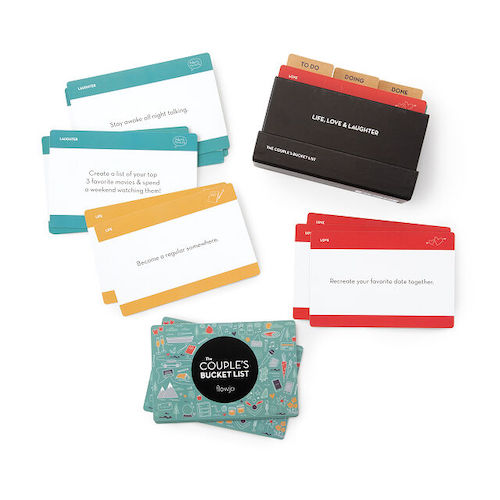 The Couple's Bucket List offers a myriad of ways to connect and spend time with your loved ones.
Use it to bond, create memories and do things you've never done before. Some examples include, "choose one ingredient from your kitchen and make a meal from scratch" and "do a DIY project together."
#7 Travel Candles
Fernweh makes an awesome travel candle set. Take your favorite scents with you.
We love setting the mood in our hotel room during work trips.
#8 CBD Products
CBD is great for any occasion, especially on Valentine's Day when you need some major relaxation.
Send one of their bundles to your favorite human. It's a great way to wind down together or on your own.
#9 The Wine Lover's Apprentice
This book will teach you how to discern and appreciate all the different types of wine. It's easy coffee table reading.
Learn new information to impress your friends and loved ones!
#10 One Dish Four Seasons
One Dish Four Seasons is a great book for making simple dishes such as soups, entrees, salads and more.
Make these healthy dishes with or for your loved ones. It also makes a great coffee table addition.
#11 Colette Paperie
Send a handcrafted Valentine's Day card to your loved ones this year. When you shop Colette Paperie, you're also supporting a woman-owned small business.
#12 Engraved Bracelet
AJs Collection offers personalized jewelry that is minimalist yet stands out. Choose a message to show your loved one that you care.
#13 Everything Chocolate Book
The Everything Chocolate best seller book will show you how to make anything out of chocolate. Surprise your friends and family with delicious chocolate treats that look like they're made by a pro (becuase they were).
#14 Artisanal Jewelry
The Love Is Project started by Chrissie Lam works with artisans from all over the world to deliver sustainable jewelry with a purpose.
Choose from woven, beaded, and even horn jewelry to adorn your loved ones.
Use this link for $5 off your first purchase at Love Is Project.
#15 Hari Mari Sandals
Hari Mari sandals are not like any ordinary sandal. They're lightweight, come in tons of colors and even offer a little arch support.
What we love most about Hari Mari is that a portion of proceeds from their footwear sales goes towards fighting cancer.
We'll be wearing these all over Hawaii when we go there for Valentine's Day!
#16 Tracy's Dog
Self-care is also a huge part of loving yourself. Get your girlfriend a new toy that she can enjoy alone or while making love.
Tracy's Dog comes with multiple settings and easily recharges. The toy even has a suction for added pleasure.
If you have a friend who loves self-exploration, she'll definitely love this addition to her collection of toys.
Read our Tracy's Dog reviews here.
#17 Caseco Phone Case
CaseCo makes eye-catching phone cases for iPhones, Samsung, Pixel phones and more. Choose from glitter cases, iridescent, floral and other designs that will resonate with your gift recipient.
What we love is that a portion of CaseCo proceeds goes to support the Save the Children Foundation.
#18 Sensual Massage Oil
If you love massages, you'll love this lavender scented massage oil made with a natural combination of almond and jojoba oils.
The lavender scent will help you relax you into a soothing massage.
#19 Tipsy Scoop Ice Cream
Tipsy Scoop Ice Creams are a great gift for your loved ones. Choose from flavors like Tequila Mexican Hot Chocolate and Strawberry White Sangria Sorbet. The flavors are all delicious!
Just make sure an adult is present when the package is received, as there is booze in every pint!
#20 Aura Frames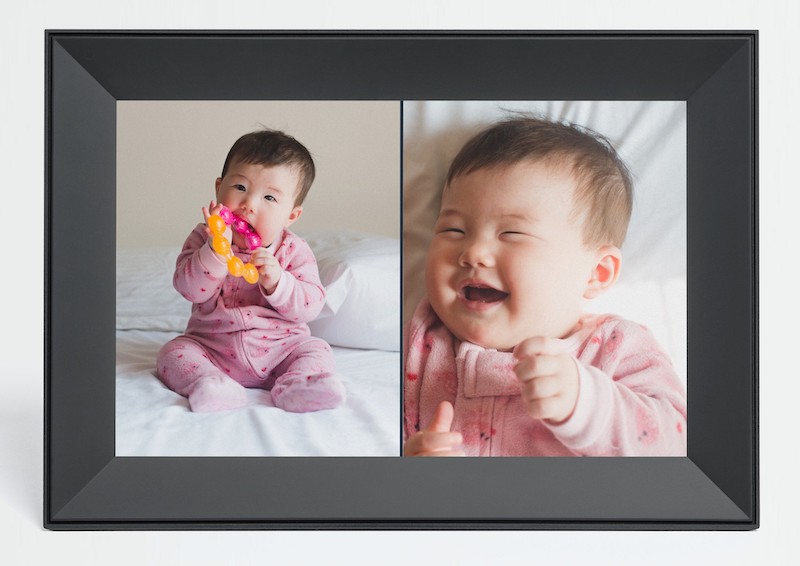 Aura frames allow you to create a trip down memory lane. Their digital frames display high-quality images and can even be controlled from your phone via the Aura App.
Share the app with your family members so that they can add their favorite images to the scroll. We are in love with our Aura frame!
#21 Organic and Dye Free Bed Sheets
American Blossom Linens offers high-quality bedding and supplies that you'll fall in love with. Their products are organic, dye-free and a portion of the proceeds go to Manufacturers Education Foundation (MEF).
Their cotton sheet set is easy to maintain and won't slip off your bed. It's a great gift for any friend who wants a good night's rest.
#22 Lowery
Lowery makes this awesome whiskey globe decanter set that comes with bath bombs and fragrance reed oils so that you can fully relax.
This gift set perfect for the bath or in an office setting.
#23 Eco Lips
Eco-Lips makes a wide range of organic and fair trade lip care. Choose from different colors and scents that best fit your friend's needs.
We are obsessed with their Lip+Cheek tints and Eco Tint lip balms. The lip balms are moisturizing and smell sweet and fresh.
---
Thank you for visiting today! If you found this encouraging or informative, please connect with us on Instagram, Youtube, Pinterest, Facebook or Twitter. We'd love to meet you!
Sign-up for our monthly newsletter for updates and more. We promise we won't spam you! Feel free to unsubscribe anytime.
For more fitness fashion discounts and offers, please visit our Fitness Instructor Discounts + Brands Directory or favorite brands coupon codes list.
If you're a brand and want to submit a product for us to review, please use this form to get in touch.
This site uses affiliate links. Clicking on or purchasing via an affiliate link may result in commissions for us which help keep the content flowing and lights on at Schimiggy Reviews. You may read more about this in our privacy policy.