Reading Time:
6
minutes
About Flow 2 Freedom
Flow 2 Freedom (F2F) was started by Josephine Kwan (Founder and CEO). She wanted a create a solution for women with heavy periods. Throughout her life, Josephine has had heavy periods and even while using a menstrual cup, she still experiences bleeding which can leak through her clothing.
She created a line of Leak Proof bottoms that are meant to resolve all your period woes. Each pant absorbs your period so that it does not leak while you're going about your day. If your flow is heavier, rest assured that any leaks will be absorbed by her period pants.
Let's move onto the review!
Flow 2 Freedom Review: Exhale Cropped Legging + Short
I received the Exhale crops and Exhale shorts from Flow 2 Freedom's Leak Proof collection. I received the two bottoms in a pretty blue box along with a drawstring backpack.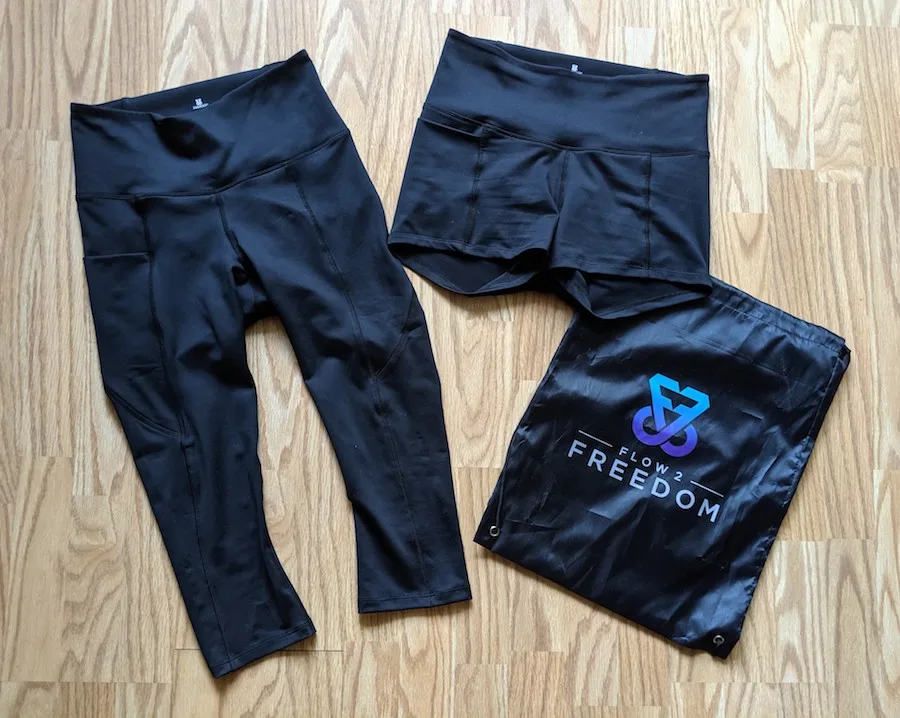 Upon reviewing my bottoms, I noticed at the sustainable bamboo lining inside the pant allows you to go commando. Essentially it is an inner liner that works like a panty. The crotch area is lined with plastic that collects your period and prevents it from leaking through the pant. Each pant holds 2 tampons worth of period blood.
The pants appear discreet and not bulky. I could tell that they were going to be a must-have in my closet.
I could have used these when I was in Yosemite climbing Half Dome back in 2012! I remember leaking through my clothes and cowering behind a bush while dealing with my heavy flow. It was a nightmare!
Does this sound familiar? Read on for more details about F2F's period pants.
#1 Size: I went with my true size in Flow 2 Freedom bottoms. I wear a size 6 in lululemon for reference. The fit was comfortable and supportive. Everything felt hugged in and I could move on my heavy and light days.
I sized up in my shorts because I prefer to wear my shorts a little looser to prevent inner thigh muffin bottom (if that's a thing).
#2 Style: Flow 2 Freedom currently offers their Leaf Proof bottoms in long, cropped and short lengths. The bottoms currently come in charcoal gray or black. Each bottom holds 2 tampons worth of liquid.
Flow 2 Freedom also has printed tank tops and hats.
F2F is great for low to high-impact exercises. I will definitely wear these to yoga, strength training and hiking.
#3 Inseam: The crops have a 19.5″ (49.5 cm) inseam and shorts have a 3″ (7.6 cm) inseam.
#4 Rise: The bottoms have a 9″ (22.8 cm) rise which offers plenty of coverage for your waistline.
#5 Waistband: The tall waistband measures 4″ (10.16 cm) and is double layered. The waistband covers my muffin top very well. The top of the waistband sits just below my navel. The waistband has an added top seam to keep your leggings in place. I am 5'5″ (1.65 m) tall for reference.
The F2F logo sits at the back of the waistband. There is also a small pocket at your front left hip for your keys, ID or credit cards.
#6 Fabric
Fabric Content: Shell: 88% Recycled Polyester, 12% Spandex, Lining: Kwantum TM Technology
Fabric Feel: Fabric feels thick and slick. It would compare the fabric feel to Inner Fire and Dear Kate fabrics.
Fabric Performance:

Quick Drying
Dry Wicking
4-Way Stretch
Abrasion resistant – The pants are very durable!
Very compressive
Pants won't pill!

Opacity: Flow 2 Freedom fabric is 100% opaque (or not see-through)!
Fabric Features:

Silver F2F logo on the back waistband
Right side pocket on pant
Butt seam for added lift
#7 When to Wear: Wear Flow 2 Freedom during your heaviest days. You can also wear them casually to collect any normal vaginal fluids. I wear my F2F bottoms with my Diva Cup to prevent embarrassing leaks throughout the day.
#8 Cost: Flow 2 Freedom apparel does cost a pretty penny, but there is good reason. Below are the bottoms currently offered by F2F and their cost:
Exhale Pant ($168)
Exhale Cropped Length ($138)
Exhale Short ($88)
#9 Gusset: The inner crotch gusset is essentially a built in panty made with sustainable bamboo and Kwantium technology to collect period blood. The liner is sewn into the pant so that it does not move. The liner is very similar to the built in panty of Ultracor leggings.
#10 Stitch Seam: The bottoms are constructed with both flat fell and overlocked seams. The inner bamboo lining is made with overlocked seams while the rest of the pant is made with flat fell seams.
#11 UPF Protection: Offers UPF protection but not disclosed.
#12 Made sustainably in Canada. Each pant is made from 6 recycled bottles and sustainable bamboo fabric lining.
#13 Care Instructions: It is recommended to wash your pants after every use.
I rinse the crotch area immediately after use and then wash them with my other activewear. I wash with similar colors, in cold water and on delicate using a gentle detergent. Afterward, I hang dry on a drying rack like this one. They should dry within a day.
Related: How to Wash Activewear to Make It Last Longer
Should I Buy Flow 2 Freedom?
Yes! If you have heavy periods and don't want aunt flow to interrupt your flow, I highly recommend Flow 2 Freedom. If you want a more sustainable option for your periods, F2F is a great solution.
They are a fairly new company with sustainable practices, so a lot of the cost goes into the intention of the pant–to prevent embarrassing period leaks while being Earth friendly. They are expensive but the proprietary lining is worth it. And if you have light periods, F2F will allow you to ditch disposable menstrual products for good.
The one thing I loved about the pant is the large pocket over the right thigh. There is no pocket on the left side, which is unfortunate for left-handed folks. Personally, I also love the asymmetry of the pant pockets because it is truly functional for right-handed people. I never use my left side pocket anyways.
I would most likely wear these only when I have my period. That way I do not have to wash them often and wear them out faster.
Where to Buy Flow 2 Freedom
You can buy Flow 2 Freedom directly from their website. Use code SCHIMIGGY15 for 15% off all your orders!
We hope you enjoyed our Flow 2 Freedom Review. What should we review next? Let us know in the comments section.
I received these bottoms from Flow 2 Freedom to review in this article. I was not compensated by the brand. All opinions are my own and always 100% honest!
Thank you for visiting today! If you found this encouraging or informative, please connect with us on Instagram or TikTok.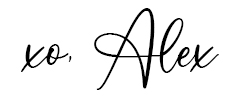 Sign up for our monthly newsletter for updates and more. We promise we won't spam you! Feel free to unsubscribe anytime.
If you're a brand and want to work with us, please visit this page to get in touch.