Reading Time:
4
minutes

About eufy
eufy makes smart home appliances to simplify your life. Their motto is "Smart Home Simplified."
eufy started with their RoboVac series and throughout the years have improved the design of their beloved home cleaning system.
They also offer other connected devices such as cameras, doorbells, and other tools that integrate seamlessly to make your home experience complete.
eufy is part of Anker Innovations, one of the leading and most trusted consumer electronics brands in the world.
eufy Review: RoboVac 30C
We received the RoboVac 30C to review. It arrived in a box complete with an instruction manual and additional accessories.
It tooks us no more than 10 minutes to set up and run. It comes charged out the box, so getting it up and running was quick and easy.
It glided over our yoga and kitchen mats smoothly. The RoboVac was done cleaning our home in 60 minutes. Using the remote, I prompted it to return to it's charging station within 5 minutes.
Below we'll list the pros and cons of the RoboVac 30C.
eufy RoboVac Pros
Control your RoboVac with the eufyHome App or remote control included in the package. We liked that the remote control had a place to live in the charging dock.
The RoboVac's 3 point cleaning system guides dirt and debris into its powerful suction vacuum. Three brushes and strong suction power loosen, extract, and vacuum dirt into the machine.
Integrates with Apps. The RoboVac is Wi-Fi, Amazon Alexa, and the Google Assistant compatible.
Slim 2.85in profile glides under sofas, beds, and the shallow area under cupboards with ease.
The super-strong 1500Pa suction power cleans up dust and fur, leaving our floor looking spotless.
Cleans for up to 100 minutes and charges up to 300 minutes in a charging dock.
Wheels easily glide over ledges and carpet to clean every inch of your home.
Drop sense technology prevents the RoboVac from falling off edges or going overboard down the stairs.
75% quieter than other vacuums. The RoboVac is no louder than a microwave.
Magnetic boundary strips create boundary zones that the RoboVac cannot get to. It turns certain areas of your home into "no go zones," which is ideal if the area has items that can get stuck in and destroy a RoboVac.
All eufy products come with a 30-day guarantee. Return it if you do not like it and try something else.
Comes with a limited warranty. You'll need to register your product to validate it.
Cost is on par with other robot vacuum brands.
eufy RoboVac Cons
Due to the shape and size of the RoboVac, it often leaves certain corners of our homes unattended. We used our handheld eufy HomeVac H11 to reach those hard to clean places.
The surface of the RoboVac 30C is glossy. After handling it, my fingerprints were left throughout the surface of the vacuum. If fingerprints are something you're concerned with, we recommend getting the RoboVac 35C model instead, which has a matte surface.
Should I Buy the eufy RoboVac 30C?
Yes! We are obsessed with our RoboVac and cannot imagine living without it. We are surprised we took this long to invest in a RoboVac.
The RoboVac leaves our home looking cleaner and more organized without much effort. It's great for people who are busy or those who want more time to spend with their families and pets.
The RoboVac 30C model costs $299. However, you can find RoboVac models for as low as $199. It's still a great way to keep your home tidy without much effort.
We wish we got the RoboVac model 35C instead. The fingerprints would not be as noticeable on the matte surface. We find ourselves having to wipe down our RoboVac often just to make it look clean. It's still a great machine, just a minor oversight on design.
For areas that are too small or oddly shaped for the RoboVac to clean, we recommend using the handheld eufy HomeVac H11. It's perfect for reaching those hard to clean places and is also rechargeable.
Where to Buy a eufy RoboVac
You can buy the eufy RoboVac directly from the eufy website.
You can also purchase eufy RoboVacs on Amazon.
Did you enjoy our eufy RoboVac review? If you found it helpful, please share it on Pinterest. Thank you!
Thank you for visiting today! If you found this encouraging or informative, please connect with us on Instagram or TikTok.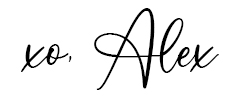 Sign up for our monthly newsletter for updates and more. We promise we won't spam you! Feel free to unsubscribe anytime.
If you're a brand and want to work with us, please visit this page to get in touch.