Reading Time:
5
minutes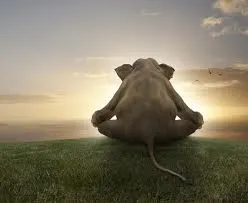 Elephants are peaceful animals who are keystone species to the environments in which they inhabit. Without them, the environment would change drastically – making them very important to the countries and cultures that honor them. They are a protected species and are sometimes depicted as deities, such as in the Hindu culture as Ganesha, the remover of all obstacles. These giant creatures are recognizable for their large ears and long functional trunks. In South East Asian and Indian culture, you will see elephants depicted on artwork, clothing and religious infrastructure.
To honor and remember these wonderful creatures, I wanted to wear them on my body as a reminder of their patience and peace. Below are some awesome prints and brands that I found.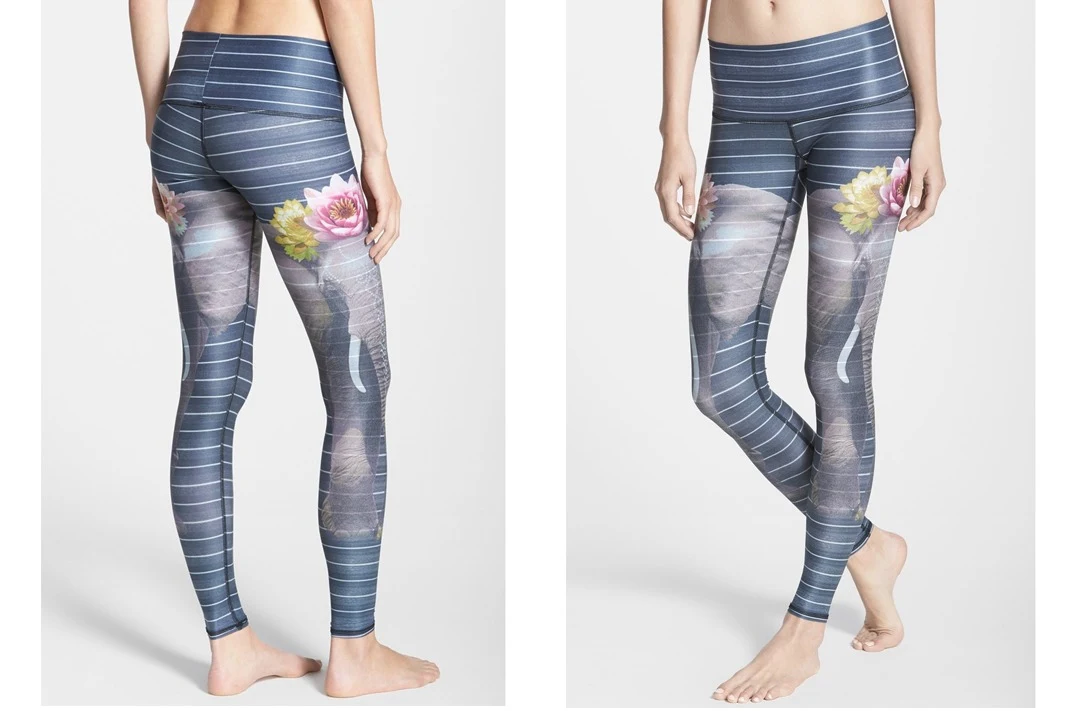 Teeki's elephant pants can be found everywhere. I love the design, but the fabric is so thin (and thus see-through) and makes it hard to justify spending full price on their leggings. You can also buy Teeki leggings on Amazon and Yoga Outlet.
---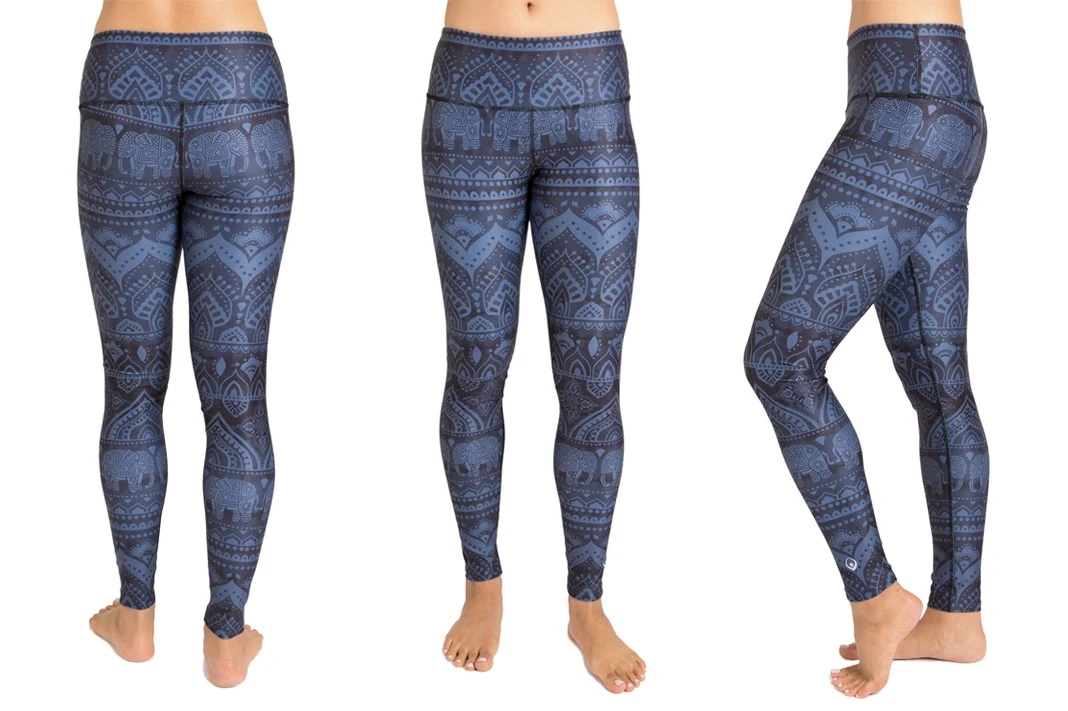 These cute leggings have a subtle elephant pattern but are full-on cute! Inner Fire is 100% opaque, compressive and comfortable! Use code SYNEWS15 for 15% off your Inner Fire orders! Check out their elephant printed tops as well!
---
#3 Yoga Democracy Mystic Elephant Leggings ($75)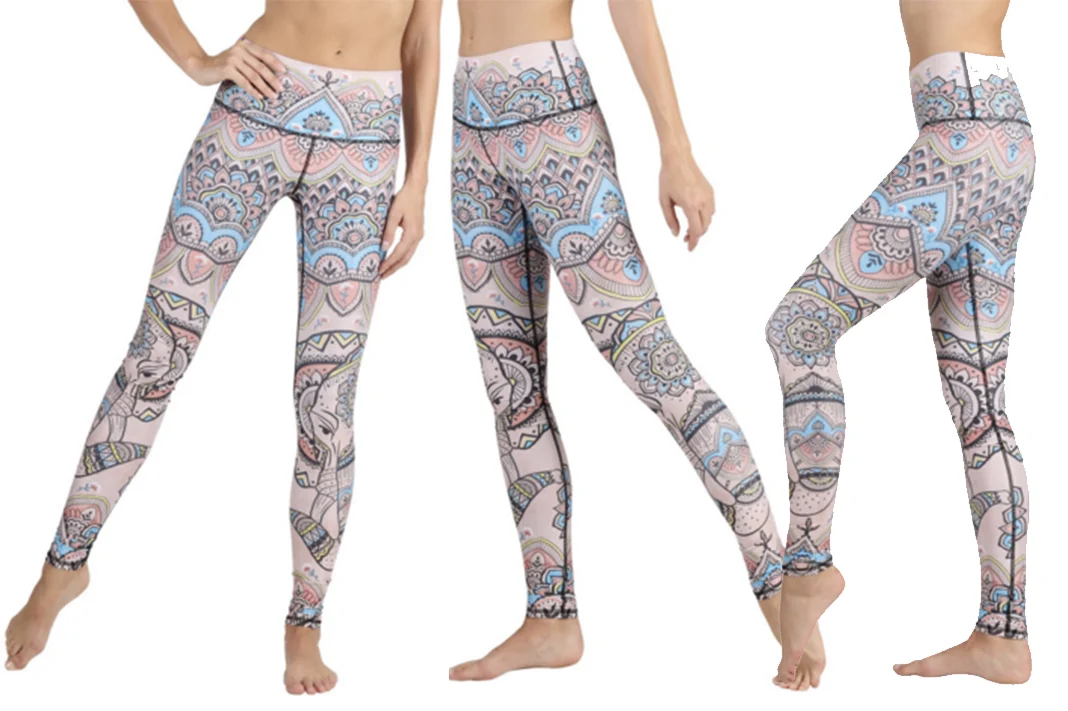 I am always blown away by how beautiful Yoga Democracy's designs are. The also fit great and are 100% opaque! Use Yoga Democracy coupon code SCHIMIGGY20 for 20% off all your orders. Buy your elephant leggings here in both the crop and long length. Also, read my Yoga Democracy reviews here.
---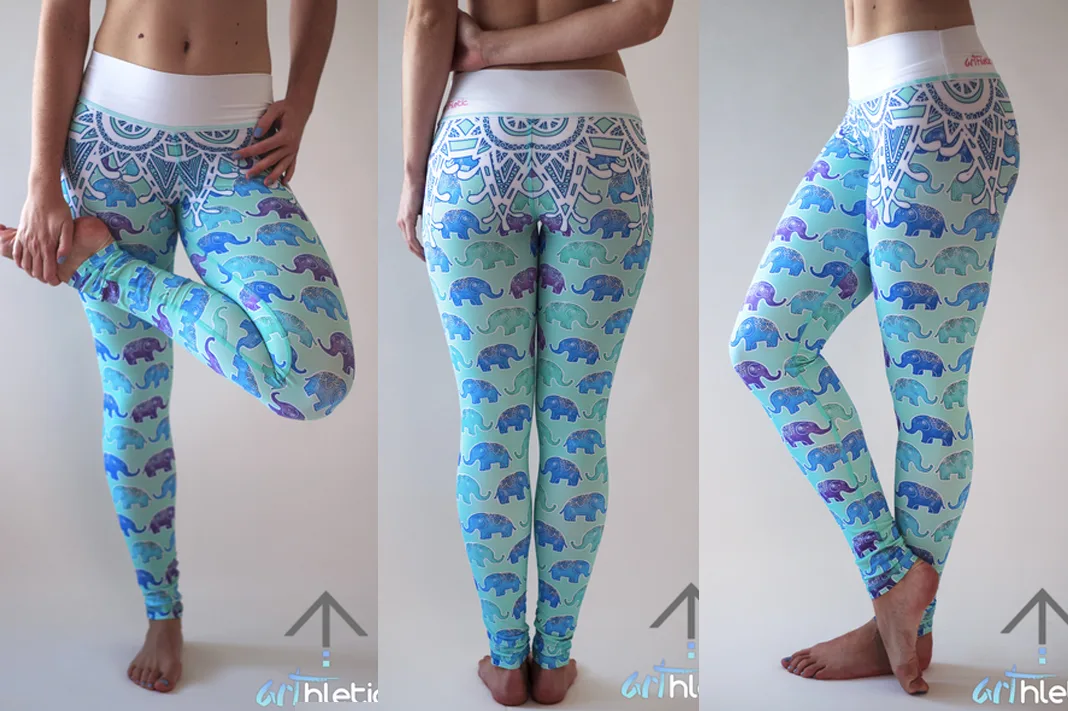 Arthletic Wear is one of my FAVORITE brands. They came out with an elephant print in their Fall 2017 collection. Their fabric is amazing on and sizing does run small. If you're a size 6 (like me) order a Medium in Arthletic Wear. Use Arthletic Wear coupon code YOGANEWS for 20% off your orders. Definitely add some Arthletic Wear to your wardrobe! You won't regret it.
---
#5 RE3 Life Henna Elephant Leggings ($82)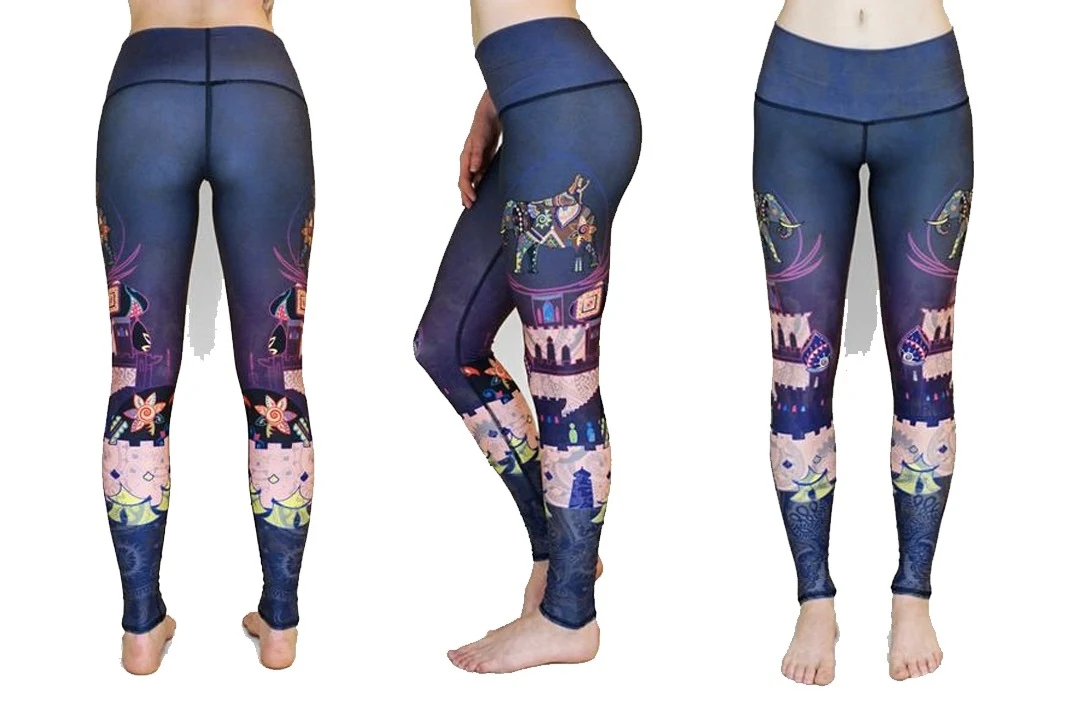 RE3 Life's designs are hand drawn and made in sunny SoCal! The elephant isn't too obvious but I love that they reached out to local artists to design their prints.
---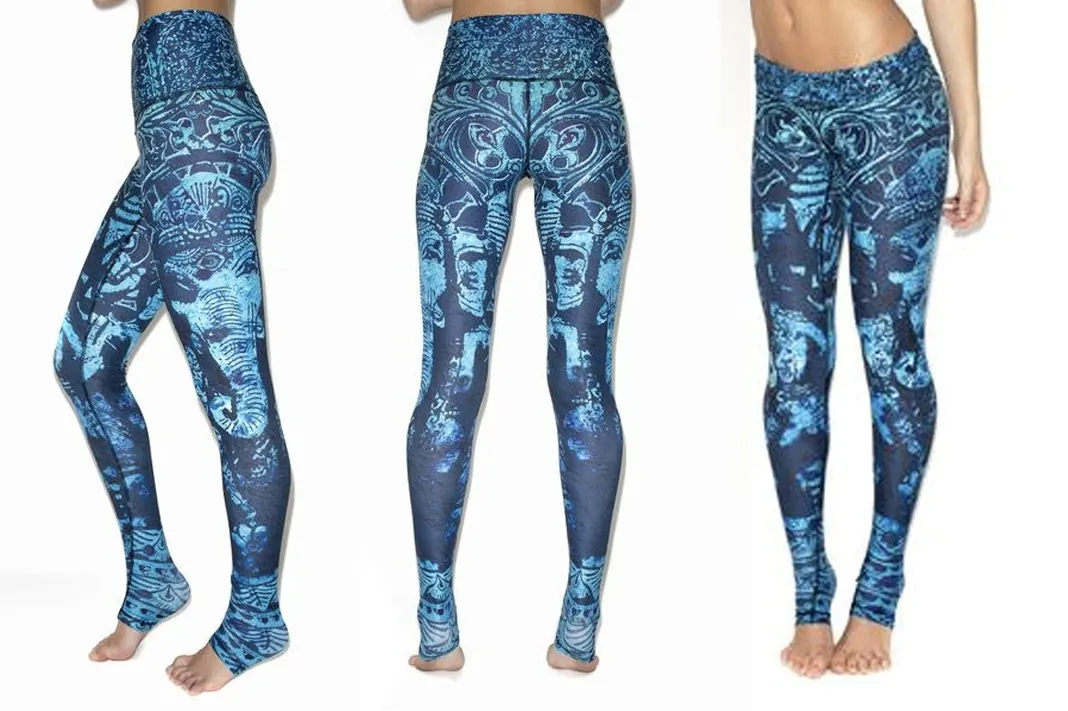 Although these beauts are out of production, I still think they're list-worthy. I'm obsessed over the grunge style elephant design and blue and green is my color! Niyama Sol truly creates artwork that reflects their soul! Visit my link to get a Niyama Sol discount code for 20% off your Niyama Sol orders.
---
#7 Niyama Sol Ganesh is Fresh Barefoot Leggings ($158)
Niyama Sol does it again! This time they released a limited edition Elephant print titled Ganesh is Fresh after an MC Yogi song. Click on my link to get a Niyama Sol coupon code for 20% off your orders! 10% from Ganesh is Fresh leggings will benefit ALCU.
---
#8 Bombsheller #GaneshaSky Leggings ($76)
Bombsheller is a Seattle based leggings brand that offers geek, fantasy, and grunge leggings. They have a Ganesha print leggings. All their leggings are made to order, ensuring a no-waste and sustainable business model. Support local businesses and buy these here. Use by code SCHIMIGGY for 10% off your orders.
---
#9 EVCR Elephant Printed Yoga Leggings ($25)
EVCR is a TJ Maxx brand that I've come to really love. Yes, they're fast fashion, but they're inexpensive and the quality is amazing. The leggings cost only $24.99. Read my EVCR review here. Buy EVCR on Amazon and at TJ Maxx.
---
#10 Buddha Pants Elephant Printed Pants ($89)
Buddha Pants are SUPER comfortable and the harem style makes me look amazing. They make great travel or lounging pants. If you like to practice with looser fitting bottoms, Buddha Pants are a great choice. Buy Buddha Pants on Amazon and at Buddha Pants. Use Buddha Pants coupon code SCHIMIGGY for 10% off your orders at Buddha Pants!
Read my Buddha Pants review here.
#11 Yoga Democracy Everything's Relephant Leggings ($70-$75)
Yoga Democracy came out with another elephant printed legging in a geometric style (2019). I love the light green color. I love their activewear because it's perfect for hot and sweaty practices. Their designs are also badass. Use code SCHIMIGGY20 for 20% off all your orders at Yoga Democracy.
---
I hope you enjoyed this round-up of elephant printed leggings to don while getting your flow on. What other elephant yoga goodies should I be looking out for? I know there are plenty. Tell me in the comments!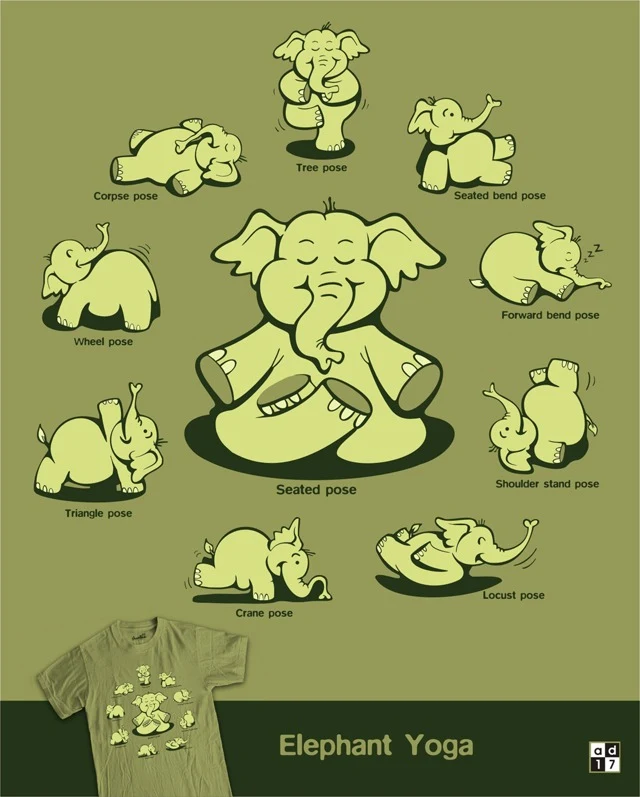 ---
Thank you for visiting today! If you found this encouraging or informative, please connect with us on Instagram, Youtube, Pinterest, Facebook or Twitter. We'd love to meet you!
Sign-up for our monthly newsletter for updates and more. We promise we won't spam you! Feel free to unsubscribe anytime.
For more fitness fashion discounts and offers, please visit our Fitness Instructor Discounts + Brands Directory or favorite brands coupon codes list.
If you're a brand and want to submit a product for us to review, please use this form to get in touch.
This site uses affiliate links. Clicking on or purchasing via an affiliate link may result in commissions for us which help keep the content flowing and lights on at Schimiggy Reviews. You may read more about this in our privacy policy.