Reading Time:
5
minutes
I am all about the color green. Green can mean a lot of things, wealth, jealousy, nature, plant life, eco-friendly and even sustainability! For Earth Day, reduce your waste and use these products so that you can go waste free.
10 Eco-Friendly Green Products to Try in 2019
#1 EQPD
EQPD makes a variety of reusable bags that come with an adjustable crossbody strap and are super heavy duty. The nylon material makes then waterproof, which is perfect for Seattle's rainy weather. It's great for people who want to ditch plastic grocery store bags and stay hands-free when grocery shopping. When not in use, fold it in half and place it in a drawer. I have their EQPD Planet-Before-profit bag which is a great reminder to always choose green when making buying decisions. You can buy EQPD bags here.
EQPD bags are also made locally in the Twisp, Washington!
#2 MPOWERD Luci Lights
MPOWERD Luci Lights are perfect for traveling and decorating. They're compact, inflatable and rechargeable solar lights. There's a USB outlet so that you can also charge your important electronics while camping. Buy MPOWERD LUCI Lights here and on Amazon.
#3 Shampoo Bars
Beauty products are a great way to combat single-use plastics! So many beauty products are made with single-use plastics that can take 400 years to compost. We recommend HiBar and by Humankind shampoo and condition bars. Both are made with organically and ethically sourced palm oil. Check out my our shampoo bar tips and list of recommended non-toxic and sulfate free shampoo bars!
#4 Marc Skid
Marc Skid makes underwear with a purpose. They offer super soft organic pima cotton underwear for men and women. You'll want to lounge in these all day. I recommend going with your true size as they have a lot of stretch. Buy Marc Skid here and on Amazon.
Choose an organization to donate to when you make your purchase!
#5 Nomader
Nomader's collapsible water bottles are great for traveling and lightening the load in your gym bag. Roll the bottle up into a softball sized shape and fit it in your bag. The silicone bottle also provides a lot of grip so that it doesn't slip out your hands easily. Ditch single-use water bottles and use a refillable bottle to stay hydrated. Buy Nomader on Amazon.
#6 Rockin' Green Active Wear Detergent
Sweat, dead skin and bodily residues get trapped in the complex fibers that make up activewear smell musky and foul. Rockin' Green Active Wear Detergent uses a plant-based enzyme blend to remove the odor-causing elements and the bacteria that makes odor even worse. This detergent is all-natural, biodegradable and naturally scented with tea tree oil — no artificial fragrance, dyes, fillers or optical brighteners. Buy Rockin' Green on Amazon.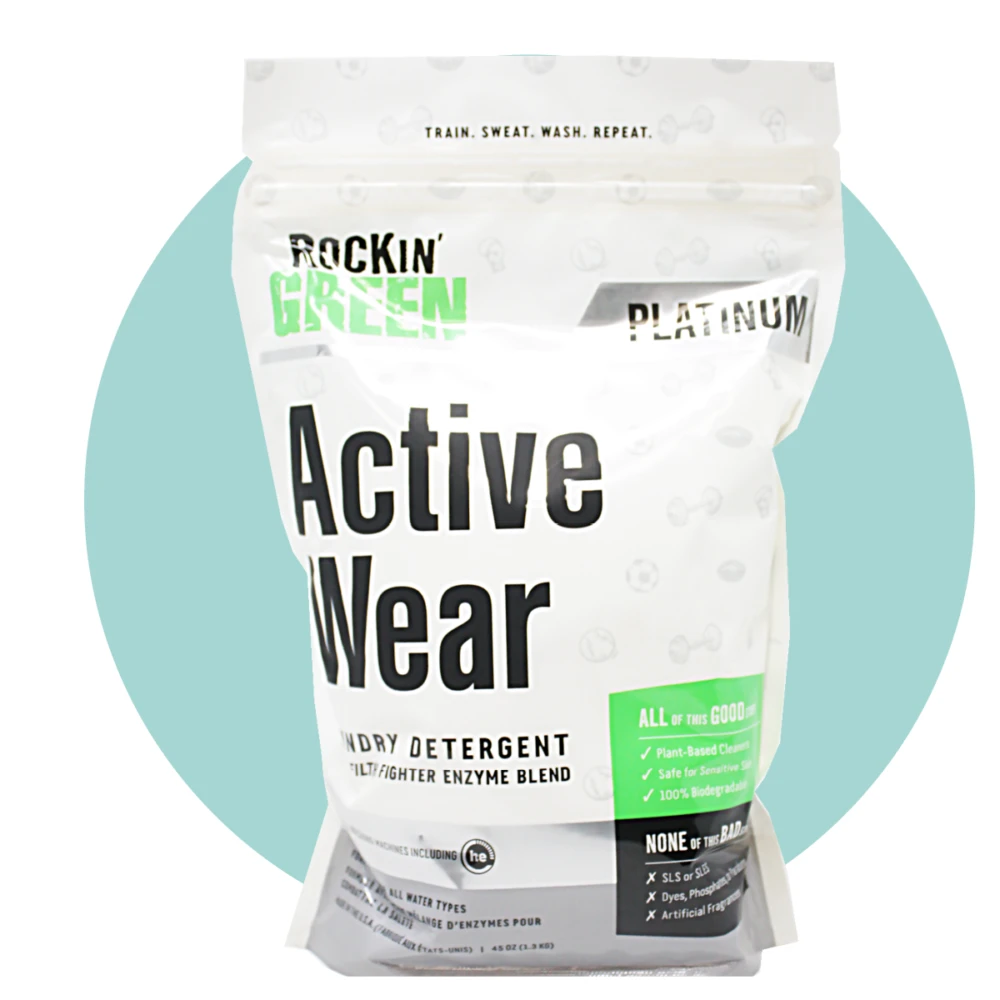 #7 Enviro Log
The Enviro-Log is a great alternative to burning wood. Enviro-Logs are known as the greenest and eco-friendliest fire logs on the market. They're made from 100 percent recycled waxed cardboard and when compared to firewood, Enviro-Log Firelogs burn cleaner and longer. You can use them year round and in any climate. Buy the Enviro-Log on Amazon.
#8 WeWarriors
WeWarriors makes reusable and washable bamboo cotton pads. Their pads are great for incontinence, post-pregnancy issues, and even light period days. The kit comes with a washable bag. I usually run mine underneath the faucet first before throwing it into my washer with my laundry. Air dry it in an open space and they'll be ready for use within 24 hours. Buy WeWarriors here and on Amazon.
WeWarrior is created and by women AND made within the USA!
#9 Beverage Key
Beverage Key makes reusable straws including one that you can clip onto your purse or bag! It comes with a pipe cleaner so that you can keep it clean while on the go. I am obsessed with this straw! Buy the key fob straw here.
#10 Soak It Up Cloths
Soak It Up Cloths are a super eco-friendly alternative to using paper towel rolls. The cloths arrive stiff and as soon as you wet them, they soak up all the moisture and mess! One square is equivalent to using 1,500 paper towel rolls! You can easily clean them by throwing them in the dishwasher and air drying them. Buy Soak It Up Cloths here.
Yoga Tip: You can also use these towels during yoga. While in savasana, drop 2-3 dots of lavender and cold water into your towel and use it over your eyelids while you relax.
Thanks for checking out this list! I hope you find something useful that you can start using to reduce your waste and carbon footprint. If you have an item you'd like to add, please send me a message. I'd love to share awesome eco-friendly and #zerowaste products on my blog!
Disclaimer: I received all these items complimentary from the following brands. However, all thoughts and options are 100% honest and my own.
Thank you for visiting today! If you found this encouraging or informative, please connect with us on Instagram or TikTok.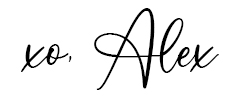 Sign up for our monthly newsletter for updates and more. We promise we won't spam you! Feel free to unsubscribe anytime.
If you're a brand and want to work with us, please visit this page to get in touch.