Reading Time:
6
minutes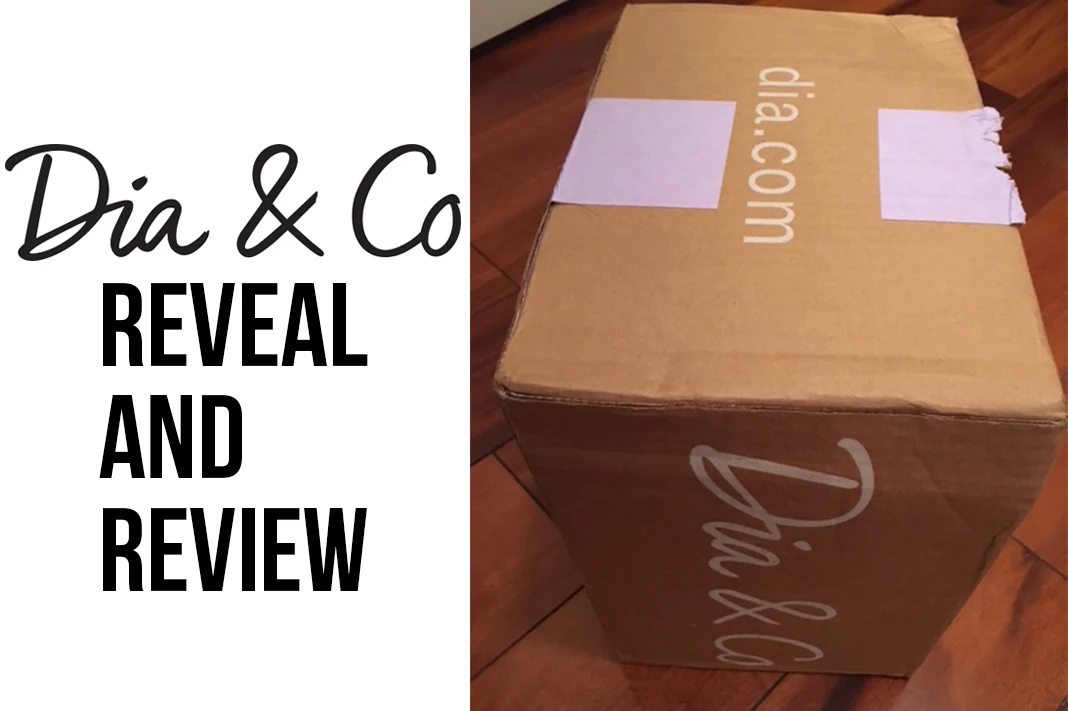 Today's review is brought to you by guest author, Tramisha Poindexter. Tramisha is my business partner at The Moovment and long-time friend. Dia&Co approached me with an opportunity to review one of their subscription boxes. I am no where near a plus size and the first person I could think of was Tramisha. She has been wanting to get into blogging so this is her opportunity to introduce herself to this part of my world.
I am so glad she could give us some love on Schimiggy Reviews! Tramisha has so much to offer and I am honored she is here today. Thank you!
About Dia&Co
Dia&Co is a apparel subscription box service for plus sized women. Their products are currently for women sizes 14+. Their extended size pieces are meant to flatter any body while also being affordable and forgiving on the wallet. Dia&Co was created by Nadia Boujarwah because she couldn't find fashions that fit her plus sized body. She knew other women were probably having the same issue. Through Dia&Co she was able to curate various brands and offer a selection of plus size clothing for women who wanted to be fashionable without breaking the bank.
Dia&Co just recently released an activewear subscription service, furthering what they can offer to the extended sized fashionista.
How Does Dia & Co Work?
When you sign-up for Dia & Co, you will complete your style profile. Stylists from Dia & Co will curate an outfit for you based on your preferences and size. Within a week a box should show up at your door with 5 curated items. You only pay for the items you want to keep. Everything that you don't like will be sent back to Dia & Co to find a new home.
Dia & Co costs $20 for a fashion consultation. This fee is charged even if you return all the items from your box. If you wish to keep the items, then the $20 fee goes towards the purchase of the items you keep.
Dia & Co Review & Unboxing
Before we begin, I will disclose my measurements:
Bottoms: size 20
Top: size 22
I received the box within 3 days after ordering it. It came in a brown cardboard box with a huge Dia&Co logo printed on it. The box is made of recycled materials. The box is big and durable, so I will reuse this box to store seasonal belongings. It can be recycled if you wish not to keep it.
Below is a list of what I received in my box:
No Brand: Mallory Crossbody Purse (Tan)
Morgan & Walker: Windsor Shorts (Olive Green)
East Adeline: Chrissy 3/4 Sleeve Cut Out Knotted T-Shirt (Purple)
East Adeline: Orlando Wrap Dress (Black & White)
Cameo: Rachel Off The Shoulder Top (Navy & Orange)
What Pieces I Liked Most
My favorite items were the Cameo: Rachel Off The Shoulder Top because the fabric is soft, flowy, and comfortable on the skin. I loved the contrast between the orange specs against the dark blue background. It can be worn as a Summer-night-out top. I personally thought it was a very flattering on my apple shaped body. I received compliments while wearing this top out.
My second favorite item was the Morgan & Walker Windsor Shorts. The stretch and soft denim material is EVERYTHING! The color is very calm yet attention grabbing. The fit and fabric feels good against my skin and complements my shape. The shorts performed well against chafing, or rubbing against the thighs.
Finally my most favorite part of the box was the Mallory Crossbody Purse. Every girl needs a good crossbody in a color that goes with just about everything. It's a simple, lightweight crossbody that can be adjusted to your height and preference. You can wear it above your hip or below. I love that this purse had options for styling. The straps are also removable if you wanted to convert it into a clutch. The Tan color allows you to match it with almost anything in your closet.
Pieces That I Would Pass On
The East Adeline Chrissy 3/4 Sleeve Cut Out Knotted T-Shirt. I was not really a fan of the color. The shirt did not fit my body top in flattering way. It highlights my insecurity with my arms and hugs my love handles and is overall, not a very flattering fit for my apple shaped body. I would choose longer sleeves and length for my next box.
The East Adeline Orlando Wrap Dress was also not a favorite. I can't 100% say I would pass, but it's not my favorite piece. I'm willing to try dressing it up before passing completely. I don't think it fits me my body type all that well, due to being top heavy and having a smaller lower body.
Do I Recommend Dia&Co?
I definitely recommend Dia&Co for the fashion forward plus size woman searching for "their" look and fashion tips. It's a great way to stay up to date with new fashion trends and styles. I especially loved that the products get delivered to your home so that you can play dress up in the comfort of your own space.
I would set my subscription to arrive quarterly and sneak a box in between months when I am in need of refreshing my wardrobe.
The cost of the items depend on how you answer your style quiz. My items were in the mid-price range. I've listed the prices below for each item in the box:
(no brand): Mallory Crossbody /Tan…..$38
Morgan & Walker: Windsor Short / Olive Green…..$55
East Adeline: Chrissy 3/4 Sleeve Cut Out Knotted Tee/ Purple…..$45
East Adeline: Orlando Wrap Dress/ Black & White…..$65
Cameo: Rachel Off The Shoulder Top /Navy & Orange…..$52
For keeping all the items in the box, you'd also receive a 25% full box purchase discount, making the total for all the items in the box (including the discount) only $191.25 for 5 items. The $20 styling fee is then credited towards anything you keep. So that'd bring the total down to $171.25!
Pros of Dia & Co
Definitely a GREAT idea. No matter your size , some people just don't like trying on clothes in stores. Another reason this is a great idea, some folks don't have the time and leisure to go shopping and style themselves. The personal stylist gave me pieces that I could play with. I was not obligated to keep anything if I did not like it. I also love that the $20 styling fee was credited to my purchase if I decided to keep anything from the box.
Cons of Dia & Co
You might not like everything that comes with your box and you will have to wait for the next order as the boxes are delivered on a scheduled basis. Dia&Co is a great idea. I would recommend that they eventually add a shoe option.
How to Sign-Up For Dia & Co
Dia&Co makes it very easy for you to sign-up for your first box. If you're in need of a new wardrobe, this will be a perfect program for you. Check out the steps below and head over to Dia&Co to sign-up now.
Thanks for tuning in. What should we discuss next on Schimiggy Reviews? If you'd like to collaborate, please contact me.
---
If you liked this, you might like these other posts: