Reading Time:
2
minutes
Updated: 1/20/2022 | Costco Rotisserie Chicken Pho Recipe
OK – Before y'all drag me through the mud, I actually have a traditional Vietnamese chicken pho recipe on my blog. Use that recipe if you believe Costco rotisserie pho is sacrilege.
So why involve Costco?
I created this recipe because I hate to see good things go to waste.
I was required to do a 5-day quarantine (thanks Omicron!) and decided to do it with a rotisserie chicken from Costco. I figured the amount of protein would last me days and I could use it to make multiple dishes!
In those 5 days, I made so many dishes with this single source of protein. It was the gift that kept on giving.
I made the following dishes with my beloved Costco chicken baby:
Avocado Toast with Ciabatta Bread (game-changer right hurr)
Copycat Del Taco Chicken Soft Tacos – I used parmesan cheese instead of Mexican cheese because this was all I had in the fridge. And OMG game changer times 1,000!
Chicken Quesadillas with guacamole and lime crema
Chicken with rice and sliced cucumber topped with a tangy cilantro fish sauce
I cannot thank you enough, Costco! 🙏
So I ate all the meat and was left with the carcass. What's a girl to do?
My first thought immediately went to, "Let's make pho!"
Pho is a Vietnamese noodle soup that is typically made with beef bones, but you can also use chicken to make this super savory and delicious soup.
Related: Pho Bo (Beef) with Oxtail Recipe
What I found was this recipe is super easy to make and is a great way to use up the entirety of your Costco rotisserie chicken.
Look ma, no waste!
Ready to give it a whirl? Here we go!
Costco Rotisserie Chicken Pho Recipe
This recipe was easier than I imagined. Just throw the ingredients (including the drippings, fat and all) in a pot and wait for it to cook. Your home will smell very aromatic in the meantime.
If you can't find the veggies mentioned in my recipe, feel free to use any veggies you want! I've found that sliced broccoli and carrots also go very well with the soup. You'll just have to steam them prior to adding it to the soup.
Tofu or thinly sliced steak is also a great protein if you're out of chicken. We used thinly sliced rib-eye from Costco and it was delicious! The thinly sliced rib eye was leftovers from our hot pot nights.
Related: Hot Pot Recipe – What Goes Into Hot Pot?
And if you don't have pho noodles, opt for vermicelli (rice noodles often used in vermicelli bowls and spring rolls), ramen noodles, udon noodles, or even pasta.
And yes, you can totally just drink the soup like a bone broth.
None of what we've mentioned is what goes into "traditional pho," but we're making pho with a rotisserie chicken carcass here.
So, we highly encourage you to enjoy all the possibilities with this recipe!
Yield: 6
Costco Rotisserie Chicken Pho Recipe
Use your Costco rotisserie chicken carcass to create chicken pho! This Vietnamese noodle dish is super delicious and easy to make.
Cook Time
1 hour
10 minutes
Total Time
1 hour
25 minutes
Ingredients
1 Costco Rotisserie Chicken Carcass
1 whole Onion
Salt and Pepper to taste
Garnishes
Diced Scallions/Green Onion
1/4 Sliced White Onion
Chopped Cilantro
Sprigs of Basil
Handful of Beansprouts
Lime Wedges
So what did you think of our Costco rotisserie chicken pho recipe? Easy and delicious huh?
What would you like to see us create next? Let us know in the comments below.
If you enjoyed our Costco Rotisserie Chicken Pho Recipe, please share it on Pinterest. Thanks for your support!
Thank you for visiting today! If you found this encouraging or informative, please connect with us on Instagram or TikTok.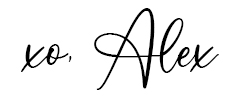 Sign up for our monthly newsletter for updates and more. We promise we won't spam you! Feel free to unsubscribe anytime.
If you're a brand and want to work with us, please visit this page to get in touch.